Ethics, honesty, sex, and another bloody fight in a parking garage are but a few of the intriguing things that populate the first half of the second season of The Lincoln Lawyer. But does the sophomore outing of this insanely popular legal drama, which is split up into two parts, make the grade and keep fans interested? Pretty much.
Look, this isn't The Rings of Power, where we're having a cheat sheet nearby helps you get from episode one to episode eight. (Good God, simplify, simplify.) It's a David E. Kelley (Big Sky) series. We tune in for the dialogue, the believable characters, the tension in relationships, and, perhaps for some, to watch Manuel Garcia-Rulfo look dreamily into somebody's eyes in between solving cases.
The good news: At first glance, season two delivers plenty of spunk and ushers in new characters and dilemmas. The Lincoln Lawyer expands its focus onto characters other than Manuel Garcia-Rulfo's Mickey Haller (aka "The Lincoln Lawyer") in whom we've made a streaming investment on this lauded legal crime series. There are stumbling blocks in season two, sure, but we can overlook — or overrule — them. We dig Harry. But this season, we're digging some of the other people in his life even more.
The Lowdown on Season Two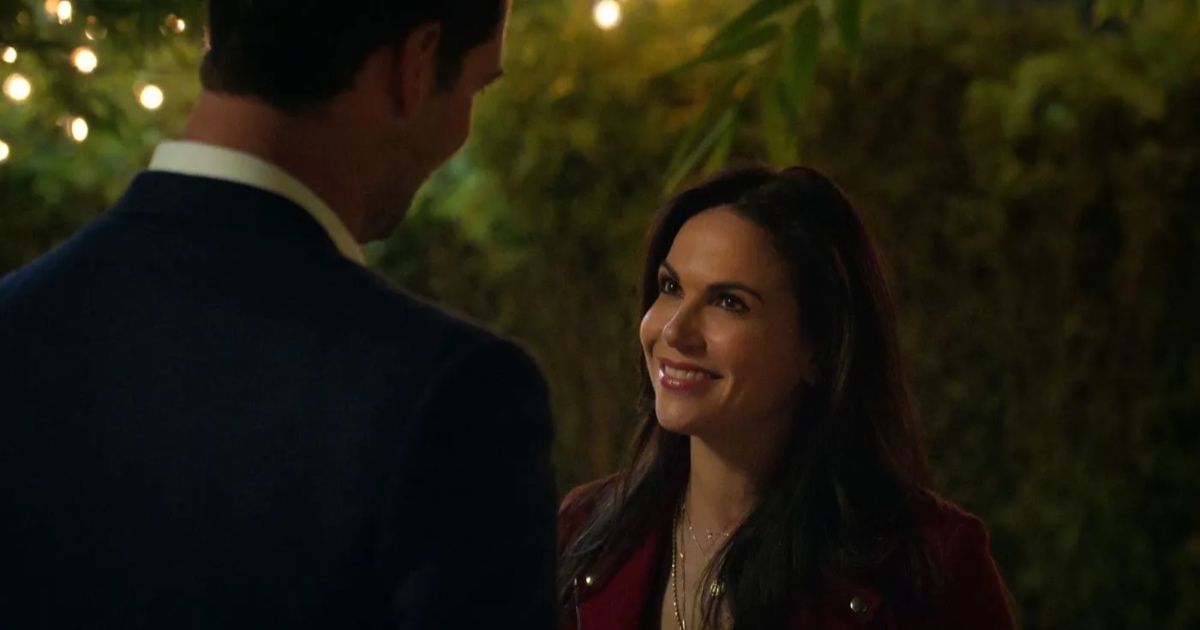 It's been a wild ride since we first found Mickey getting out of rehab only to head back in lawyering after he inherits a law practice from a fellow criminal defense attorney. This season, Mickey doesn't practice law out of the back of his classic Lincoln Town Car. That's partly due to some successes in his cases; the Travis Elliott case immediately stands out. Newspapers are spotlighting him. Heck, he's also become the cover boy of a local magazine, much to the eyebrow-raising curiosity of first ex-wife, Maggie (Neve Campbell), who's miffed that her DA bosses are shrinking her case load. Despite all that Mickey-is-great buzz, season two shines the light a bit brighter on other characters.
Related: Best Courtroom Dramas of All Time, Ranked
The most prominent new player thus far appears to be Lisa Trammel (Lana Parrilla), a restaurant chef and owner he meets after a dinner with Maggie heads south. Lisa is happy to show Mickey around her place and — wait for it! — she lives in a little bungalow off to the side of restaurant. A night of passion ensues. A new love for Mickey? But wait…
That becomes an ethical issue for our fave LL, one that he'll either deal with or ignore because Lisa is suddenly on the receiving end of a restraining order from a developer whose hell-bent on gentrifying the neighborhood and isn't loving Lisa's pushback. There's a steady breeziness to how all that plays out in the season's first half, and it appears this character will stay in the picture for a while. We'll see. That culinary "let's make a dessert" episode should delight. Fun, and funny.
Making a Case for Expanding The Lincoln Lawyer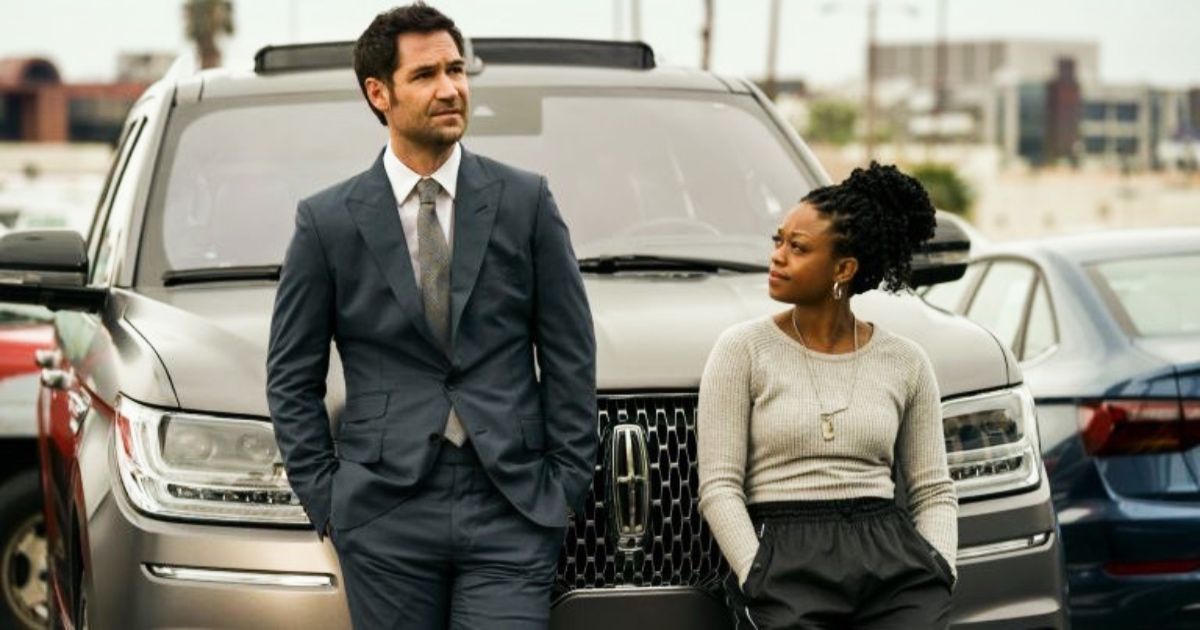 The Lincoln Lawyer is based on Michael Connelly's page-turning novels, but even the show never quite matches the spark in the books, there's a pleasant vibe to appreciate. In the second season, the great ensemble cast and other costars receive decent screen time.
Beyond Campbell's Maggie storyline — we do want her and Mickey back together, don't we, because their deep eye-to-eye contact is begging for some pillow play — there's Lorna (Becki Newton), Mickey's second ex-wife. Lorna is now running Mickey's new office and moving through law school. Her relationship with her fiancé Cisco (Angus Sampson), the firm's investigator, hits a few snags. Something and somebody from Cisco's past is the issue. Keep your eyes on these two.
Related: 20 Courtroom Movies Based on Real-Life Cases
Take note of Mickey's new client, Teddy Vogel (Chris Browning). Mickey slips him out of trespassing/burglary charges, a premise that is a big leap, but it inevitably fuels a pricklier plot point later. Teddy's another character to keep your eye on. Mickey's right-hand gal Izzy (Jazz Raycole) gets plenty of play this season, but this character, and Raycole for that matter, deserve even more screen time. While we're at it… Neve Campbell deserves more than what she's given in this show. Hopefully, that will come to pass, too.
And just when you thought Mickey was done with the case that occupied his psyche for so long, the murder case of his client Jesús Menendez (Sal Huezo) is reopened. Now, Mickey must confront the detective investigating it, his friend Raymond Griggs (Ntare Guma Mbaho Mwine in fine form). As for that previously mentioned bloody fight, it bookends the first half of this season, acting as its introduction and ending point.
The tension is elevated by the time we merge onto those final moments, an intentional move, no doubt from showrunner Ted Humphrey, who wants viewers to come back for the second half, which drops Aug. 3. So, what's the verdict thus far? It's by-the-book David E. Kelley, but for fans, that's no objection. Enjoy the vested interest.
The Lincoln Lawyer streams exclusively on Netflix.