Note: This interview was conducted prior to the SAG-AFTRA strike.
Winning Time: The RIse of the Lakers Dynasty is the superbly written and unabashed behind-the-scenes dramatization of the burdened ascent of arguably one of the greatest teams to ever play in the National Basketball Association, The Los Angeles Lakers. The series is an underdog comeuppance tale that only those who lived during the pre-fantastic years, or die-hard sports fans, would expect. Who knew that once upon a time in America, the Lakers franchise was really struggling to not only win games but to also even have fans attend them?
The reference to "struggling" is no exaggeration by the way. As depicted in the series, owner Gerald "Jerry" Buss (portrayed by Oscar-winning actor John C. Reilly) even had to borrow money from his Mama, Jessie (Oscar-winning actress Sally Field), to pay the team's bills. Despite its 1980s setting, Winning Time also unblinkingly puts women at center-court and showed how instrumental they were to the team's rise. Women played vital roles in the business of the all-male NBA team beyond the beautiful and celebrated Laker Girls dancers. An executive, a daughter on the rise to management, a couple of mothers, an ex-wife, and a girlfriend (and eventual wife) all played pivotal and literal roles in the development of the franchise. There would simply not be the Lakers team as we know it without women.
Aesthetically stylized — and fourth wall breaking — the cinematography and ode to women are just a couple of the things that aided in the critical acclaim of the series that remains popular with viewers in season two. The salacious scripts often reveal the franchise's secrets in a non-linear fashion and is presented in a soapy way, seemingly granting viewers the ability to rewind and somehow eavesdrop on juicy and gossipy re-enactments of sports history.
In a near documentary-style dramatization, the stellar casting is also key to this sensational production's success and that, no doubt, includes Delante Desouza, who is back for season two to reprise his starring role as Michael Cooper, who played his entire career in the NBA as a Laker, winning five championships with them.
Desouza's Dribble and Dunk Acting Debut
Although several of the real-life retired players from early "Showtime era" of the Lakers franchise publicly disapproved of this series during season one, not one player has waged a defamation lawsuit against the show. Perhaps where there is proof of smoke one cannot sue the fire out of existence, thankfully.
Delante's character, Michael Cooper, was introduced in episode four during the first season of the show and instantly became a fan-favorite and remains one. He sat down with MovieWeb to discuss his career, which impressively began with a slam-dunk debut in Winning Time.
Born and raised in Baltimore, Maryland, Desouza said he knew he wanted to become an actor at a very young age. Giving credit to his cousin, voiceover actor Ty Tillman, who encouraged him to sign up for acting classes with him, he said he was around 14 when the winning seed of acting was planted.
"I started my training at a historic theater called The Arena Players in Baltimore, which is the longest-running African-American operated community theater in the United States," he said.
Though his acting coach and eventual mentor, the now deceased and highly respected actor Robert F. Chew (The Wire), saw the talent in Desouza, and though he really enjoyed the craft of acting and performing in productions such as A Chorus Line, Fame, and Macbeth, Desouza said he was initially conflicted about embarking on an artistic career path for his life.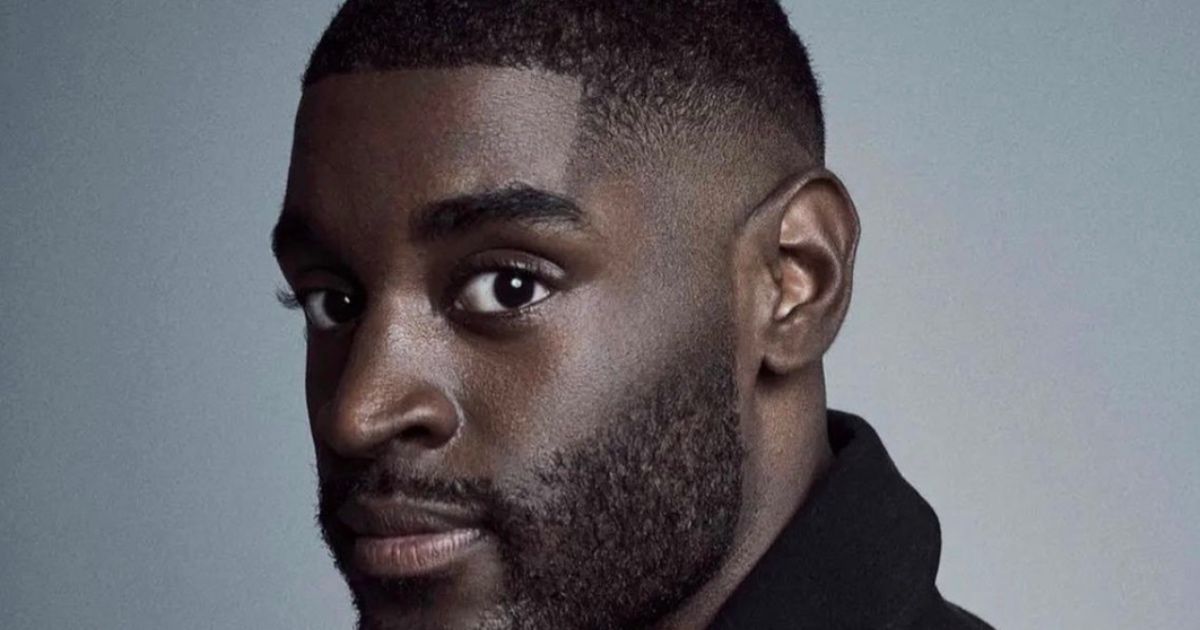 "I did feel like I was equally interested in technology, too, at the time. So that's kind of where the focus of my college education ultimately went," he explained. Though he said he was still interested in acting, he attended the University of Maryland on an academic scholarship and graduated with a bachelor's degree in computer science. From there, Desouza initially focused on a more traditional career as a software engineer.
"I worked for a year sitting at a desk as a software engineer, and in no time realized that I pretty much hated it," Desouza reminisced about putting in his resignation. "It just wasn't for me. And although I knew in my heart I wanted to be an actor, and it was the thing that brought me the most joy, I still didn't follow that right away."
Related: These Actors Had Completely Different Careers Before They Started Acting
For about three years, Desouza, still Baltimore based at the time, said that he worked in real estate helping to buy and sell houses while commuting to New York City for screen acting classes. Finally, in 2018, he had a conversation that helped to position himself for the ultimate layup for his career path.
"I was just talking to my boss, Michael Green, one day, and he said to me 'You know, there are people who are meant to be coders, people who are meant to be real estate agents, real estate investors… But, you're not that person.' He said to me, 'I know how much you love acting, and I think that's what you are meant to do.'"
That conversation is what Desouza said gave him the courageous freedom to pursue his acting dreams.
Showtime: How It All Began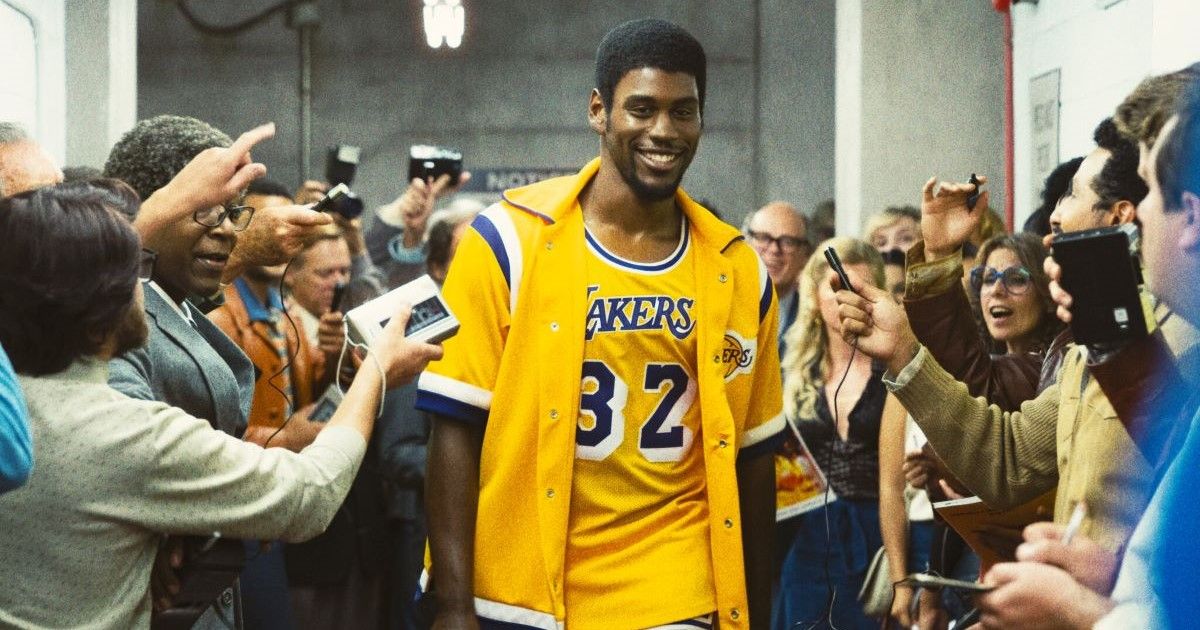 Desouza said he didn't have an agent or manager at the time when he noticed a casting call for a pilot that was originally entitled Showtime.
"This was around 2019, and it was just a post on the internet, open casting available to anyone. I didn't know about the business of film and TV, but I saw that and at first, I thought it was too good to be true. It was HBO and they were having an open call? But, then I saw the breakdown for the role of Michael Cooper. It said the actor must be skinny like a bean pole, be six feet or above, and be able to play basketball. I was like, okay, sounds fun."
Desouza said he didn't even know who Michael Cooper was at the time. He was too young to remember those legendary early years for the Lakers when Cooper won championships alongside Earvin "Magic" Johnson (Quincy Isaiah), but noted that when he clicked on the attached image of Cooper it was obvious how similar he and Cooper looked.
So, I was like, why not give it a shot? And I sent in my headshot.
Within a few days, casting director Francine Maisler reached out to him, and Desouza said he went from wondering if the casting call was even real or not to starting to feel a little excited, particularly because he knew how remarkable his resemblance was to Cooper. He prepared for a couple of virtual auditions by studying Cooper's mannerisms both on and off of the court from watching interviews and games, and submitting footage of himself playing basketball. Within a week or two, he said he was invited to meet with the series' executive producer, Oscar-winning screenwriter Adam McKay.
"That's the moment, being on Skype with the Adam McKay, when it got very real for me," he said.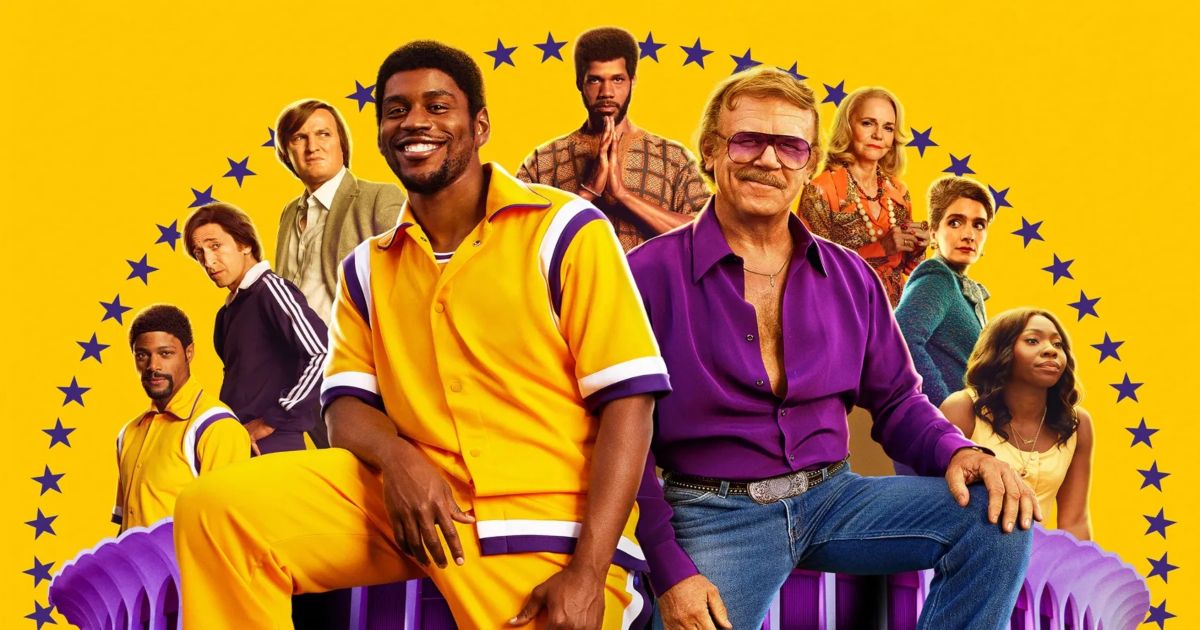 After what he described as a warm and casual conversation with McKay and other producers, Desouza was booked for the pilot. "It was the first professional acting job I had ever booked," he said.
Related: 7 Best Performances From First-Time Actors, Ranked
Full court press into the production and months later, Desouza had relocated to Los Angeles and was on set for a since-deleted scene in which he described taking in the magnitude of hundreds of background actors, booked to portray fans of the team, cheering in the stands.
I looked up, and I was like, 'Oh my God…' It was so intense. It was just massive. The only thing I was thinking was to just pray… Please don't let me forget my lines.
Second Quarter Strides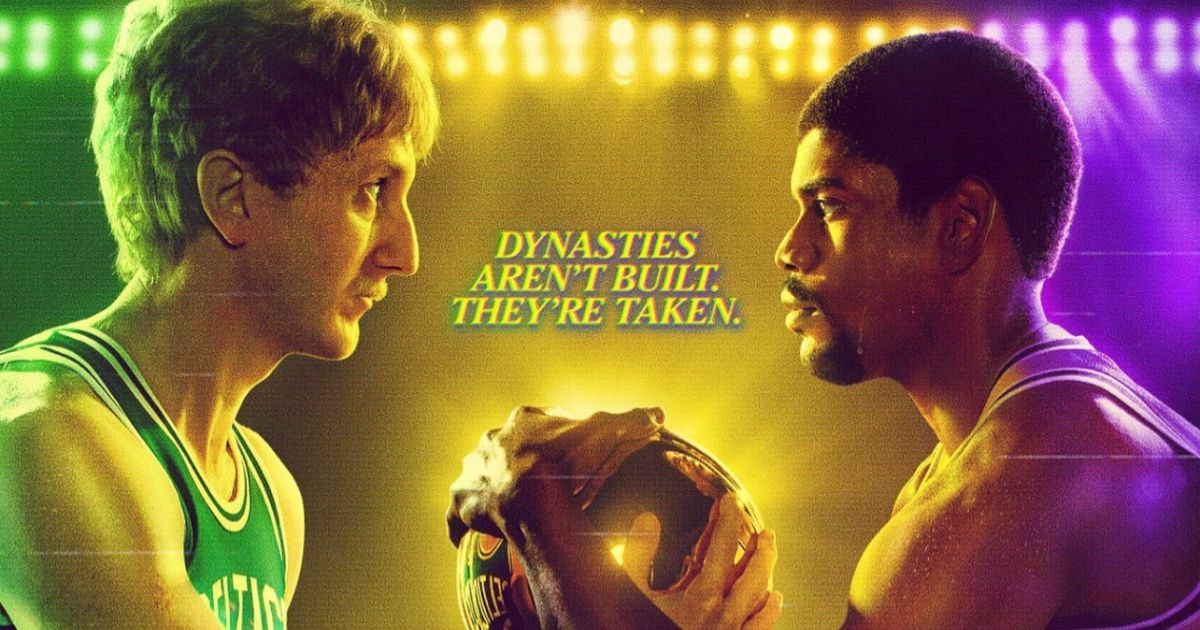 Though there was significant media attention with the debut of Winning Time, alongside critical praise and a quickly established fan base, Desouza still humbly describes season one as experimental for the most part, noting how easy McKay made it for everyone to feel comfortable on set as they found their eventual production groove:
"For season one, we were figuring out what worked, what didn't work, especially with the basketball scenes. At that point there hadn't really been substantial NBA level games on TV in comparison to films, so it was a lot of trying to see what worked as far as cameras being on the floor with the players."
Enter the ingenious talent of camera operator John Lyke, or "Johnny Skates," who literally filmed game footage while rollerblading. "That set a precedent for the style of shooting basketball on the court," Desouza noted.
And now that season two, which explores the Lakers' rivalry with the Boston Celtics, is here, Desouza said, "It's like living a dream," and described the cast's bond as familial.
Coming back for another season is just wonderful, being able to get back on the set and hang with the guys… We're all like brothers at this point. We hang out a lot even during our off time. We spend a lot of time together.
And just like real-life locker room shenanigans, Desouza said one of his favorite memories is a time during season one when they pulled a prank on actor Jason Clarke, who plays Jerry West in the series.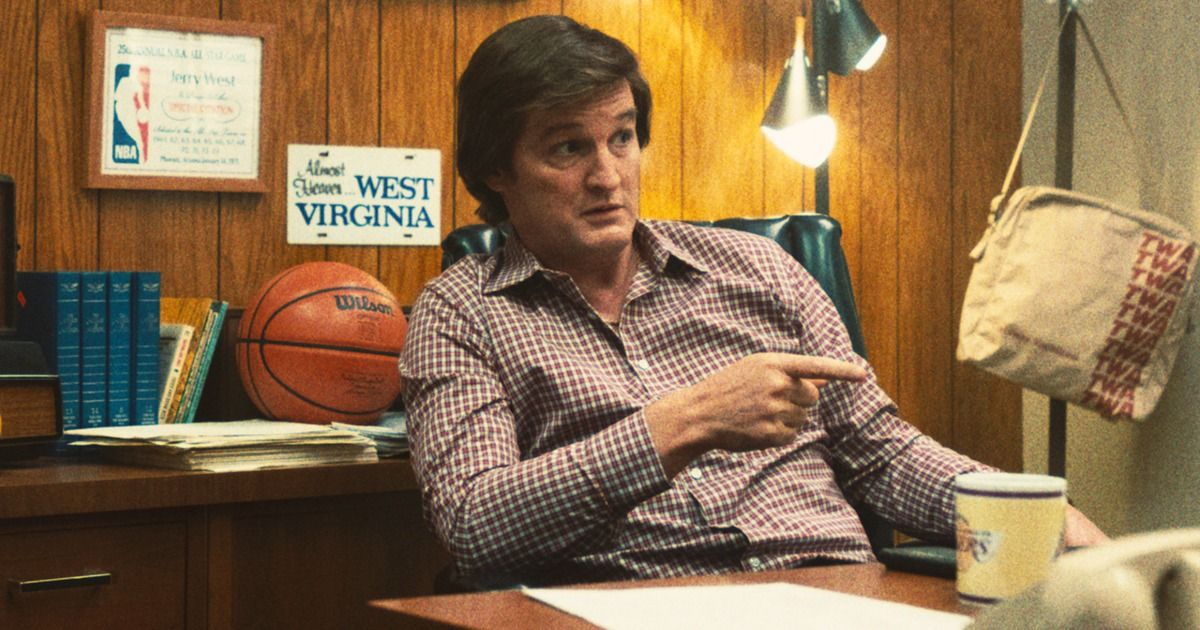 "The best day was when we pranked Jason. We sprayed him down with shaving cream in the locker room. It was so fun. Literally all of our bottles were empty by the time we finished." He added that Clarke had a great sense of humor about it. "He was like, 'Ok, you guys got me.'"
"It's a fun and tight-knit cast. Always fun," Desouza added.
On whether he feels any pressures for season two, Desouza answered with ease:
"Not at all. And I feel like this season is even better. We see transformations and evolutions with every character and producers just really let us fly and embody the roles, so this second season is so more fun. It was just a matter of trusting what we did the first season and doing it even better the second time around."
On how his life has changed since the early days of doing theater in Baltimore and dabbling in the corporate world, Desouza added, "Now I know I am doing what I was always meant to do. I'm so much happier that I'm fulfilling my purpose. It's just a blessing to be able to wake up every day and reflect like, 'Wow, I'm actually here."
Season two of Winning Time: The Rise of the Lakers Dynasty airs every Sunday at 9 p.m. ET/PT on HBO and Max, with episodes released weekly through September 17, 2023.