There's a lot to appreciate about Prime Video's new heated drama Wilderness, but the fact that it's driven by a savvy female creative makes it stand out even more. Created by Marnie Dickens and based on B.E. Jones' novel, the fresh and fiery outing is directed by So Yong Kim, and executive produced by Elizabeth Kilgarriff.
Let's not forget Taylor Swift. The mega pop star's "Look What You Made Me Do (Taylor's Version)" is prominently featured in the psychological thriller, along with other songs that reflect the emotional trajectory of one of the main characters.
"The character of Liv [Jenna Coleman of Victoria] listens to songs through her ear pods on her phone, and it has a lot to do with where her emotional state and psyche is," noted So Yong Kim. "Listening to the music helped guide us. It was a great choice to have Taylor Swift, and lo and behold, we got it. It's like a dream come true."
The defiant track certainly aligns with Liv's transformation in the series after she discovers her husband Will (Oliver Jackson-Cohen of Surface) is having an affair. You can imagine what he "makes" her do because of it. So Yong Kim opened up more about the production in this exclusive MovieWeb interview.
Finding Her Edge
A gripping intensity runs throughout Wilderness. The plot finds Liv uncovering Will's betrayal, but her torment is quickly exchanged for anger. Then revenge. When the couple embark on an American road trip Liv has dreamed about ever since she was a child, it's off to the Grand Canyon and Yosemite they go — the perfect rugged landscape for an "accident" to happen. The series also stars Ashley Benson (Pretty Little Liars) as Cara.
Related: The 15 Best Prime Video Original TV Shows, Ranked
"Marnie's writing is so good and strong, and something about Liv made me remember this time in my life when I was about seven months pregnant with my baby and I wanted to run over my husband with a car," So Yong Kim shared, chuckling.
I think there was a certain amount of hormonal rage that was part of it. But I think just having these fantasies about wanting to kill your husband seemed like a thrilling idea [in film]. So, I signed up, and I said, 'Okay, let's do this.'
The filmmaker's previous work on films like In Between Days and Tireless Mountain led to notable turns directing TV series such as Room 104, Dr. Death, and the hit show Roar. She said she wanted to bring across a sense of understanding and empathy towards the character of Liv and as well understanding for Will.
"There has to be an amount of balance in their relationship or their chemistry, because it can't be completely one-sided. Like, you know, 'He's bad, he's this or that,' or, 'She's bad because she decides to act on her impulses,'" So Yong Kim added. "I didn't want it to be so easily definable or categorically excusable. I wanted it to be much more complex and at the end, hopefully there is a deeper understanding of a human being, because we are so multi-faceted and multi-layered."
Related: 15 Best British TV Shows of 2022, Ranked
Revenge with a View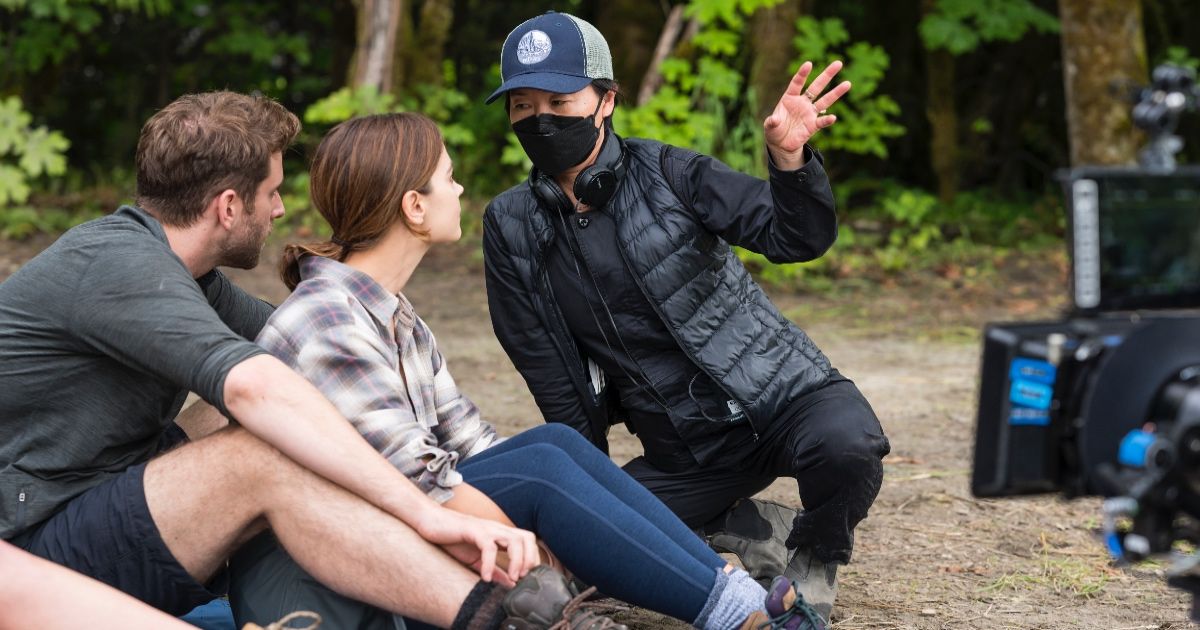 Among the many things that stand out in Wilderness is the scenery. It's stunning. So Yong Kim captures the western landscapes with great care. But it proved to be challenging:
"It was grueling and very intense, because not only do we have to get our logistics in place, but there's a huge amount of safety we had to consider and trying to get specific cranes or laying down track in the wilderness. That was very difficult, far more than you think it is. Getting access at the Grand Canyon and hiking down it with equipment was challenging."
There's a great shot in the trailer, in fact, where it appears Liv may just push Will off a ledge. But the series may surprise viewers with where things wind up. "The characters are wonderfully drawn by Marnie, but my work was basically to be there for them, to help them in detail, particularly for Jenna and Oliver. Jenna had so many scenes, and were shooting for 75 days straight, so basically we're block shooting all six episodes together. But Jenna is a master. I don't know how she prepared for all these days of shooting. She was on top of everything."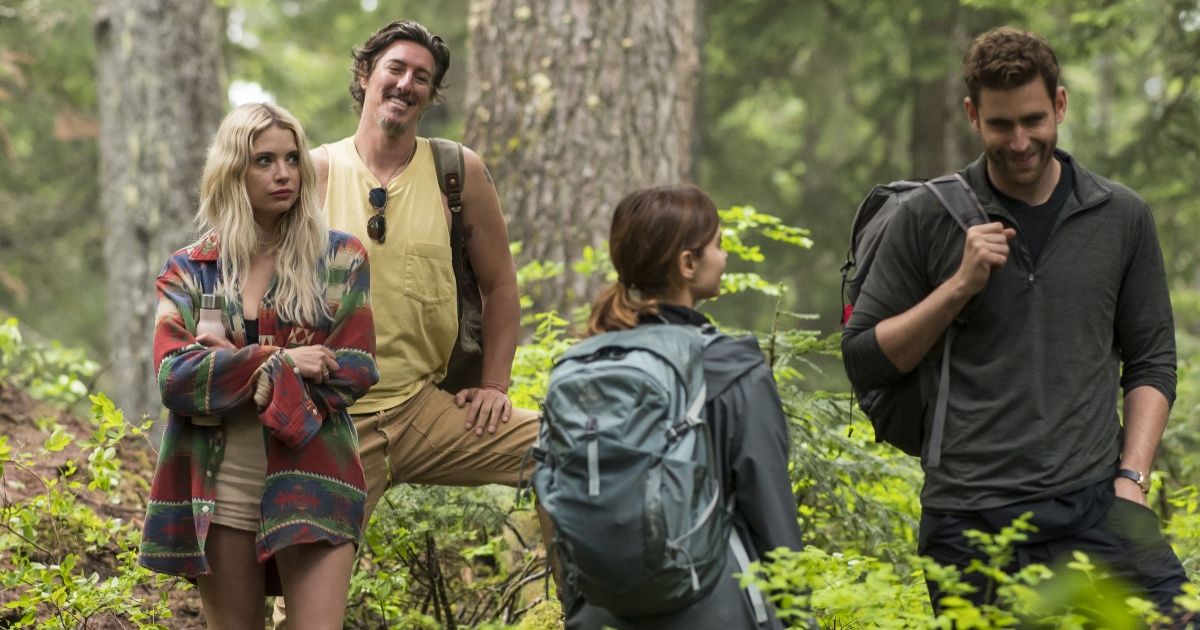 One of the unique approaches Soon Yong Kim took here was that she shot the episodes similarly to how she handled making in-depth films:
That's what made the whole process of shooting so much more fun. I think that's what I'm trying to do. That's what made the whole process of shooting 75 days in such an intense way work. I think my [past] filmmaking helped guide me on how to shoot these six episodes and get the show done.
Above all, she hopes audiences have a "thrilling" ride through all the different manifestations of Liz and Will's relationship. "But at the end of it, I hope they do come away feeling empathy and understanding for Liz," she added. "I'm kind of leaning toward Camp Liz."
Wilderness premieres on Prime Video September 15.