Christmas, for those who celebrate, is a holiday for everyone to get involved. While holidays like Valentine's Day and Halloween are specifically geared toward lovers and children respectively, Christmas is largely for everyone. Children busy themselves with assembling their lists or letters to Santa Claus, while adults focus on things like work parties, preparing meals or baked goods, and assembling and decorating the tree. One of the major things that ties these experiences together is the joy of watching our favorite Christmas movies.
We all have those movies that we go back to over and over again. For whatever reason, they give us a sense of comfort and satisfaction that we can't get anywhere else. This is especially true for classic holiday movies. When it comes to Christmas movies in particular, there are just some that never seem to get old. When investigated a little deeper than usual, it's clear why these films continue to capture our attention and why we still spend time watching them.
Essentially there are two types of Christmas movies that never get old. There are the ones that appeal more to adults. These movies make light of the chaos and sometimes frictional nature that can present itself during this season. The second type consists of those movies that are more geared toward children and, by extension, appeal to everyone's childhood. Here, we'll consider a few of the movies that have turned into Christmas staples, two of which that have even crossed generational lines.
Four Christmases: "My childhood was like The Shawshank Redemption."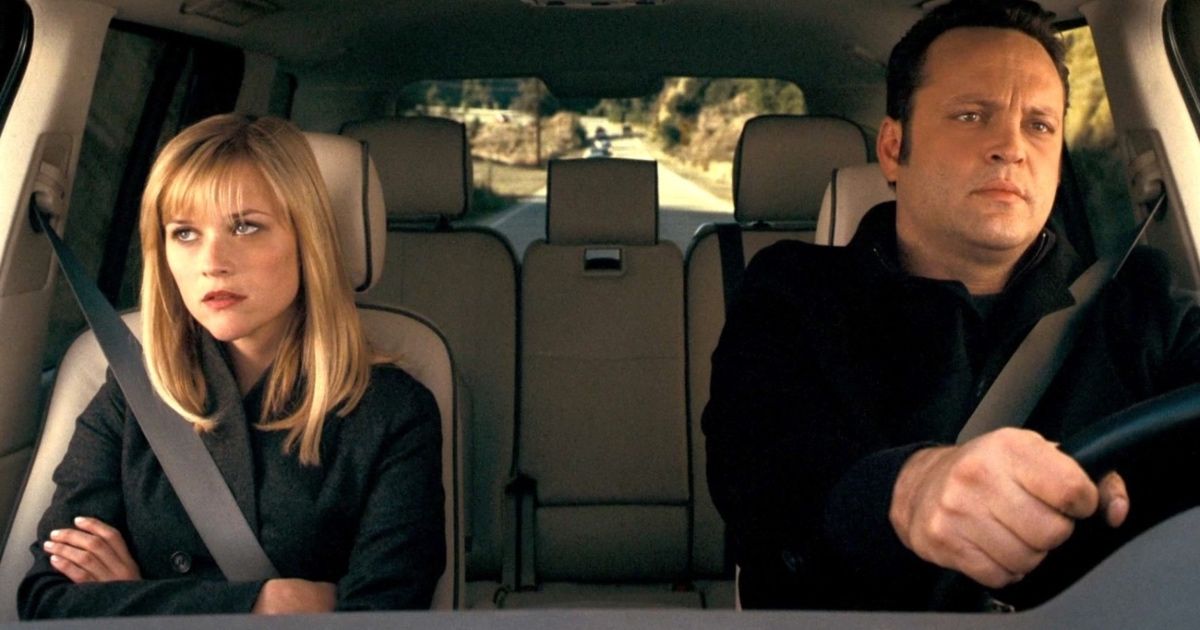 For adults, Christmas can be just as stressful as it is enjoyable. Of course, there are the trees, the lights, the favorite foods, the baked goods, the presents, and quality time with family. But then, you also have to buy or assemble the tree and put on the ornaments and lights, prepare and bake the food, wrap the presents, and, yes, spend quality time with family. All of these extra events and preparations can start to feel more like chores than pleasures. Which is why spending some downtime with a little comedic relief is so attractive. Two popular films in particular, Four Christmases and Christmas with the Kranks, provide just that sense of relief.
Released in 2008, Four Christmases is still a holiday favorite 14 years later. Starring Vince Vaughn and Reese Witherspoon, this Christmas film is a story about a couple who, after having their vacation unexpectedly canceled, are forced to attend four separate family gatherings on the same day. Brad (Vaughn) and Kate (Witherspoon) each have parents that have divorced and remarried. Because of that, they habitually avoid attending all family holidays and, instead, spend their time going on luxury vacations. They have no children, are not married, and, despite constant remarks that their lifestyle is strange or "alternative," are overwhelmingly happy. However, as the day progresses, and they move in and out of the various, challenging, family environments, their relationship begins to falter as they start to question their relationship and themselves.
Four Christmases provides a sense of comedic relief for all the people that find family gatherings stressful, especially during the holidays. Family dynamics are often complex, intricate systems that are difficult to manage even on a normal day. As an audience we can empathize, or at the very least sympathize, with both Brad and Kate in this film. What's even more important is that we can laugh at ourselves and our own circumstances by laughing at them. And laughter can be profoundly therapeutic.
Related: Best Christmas Movies to Watch on Prime Video This Winter
Christmas with the Kranks: "Never say hickory honey ham to me again!"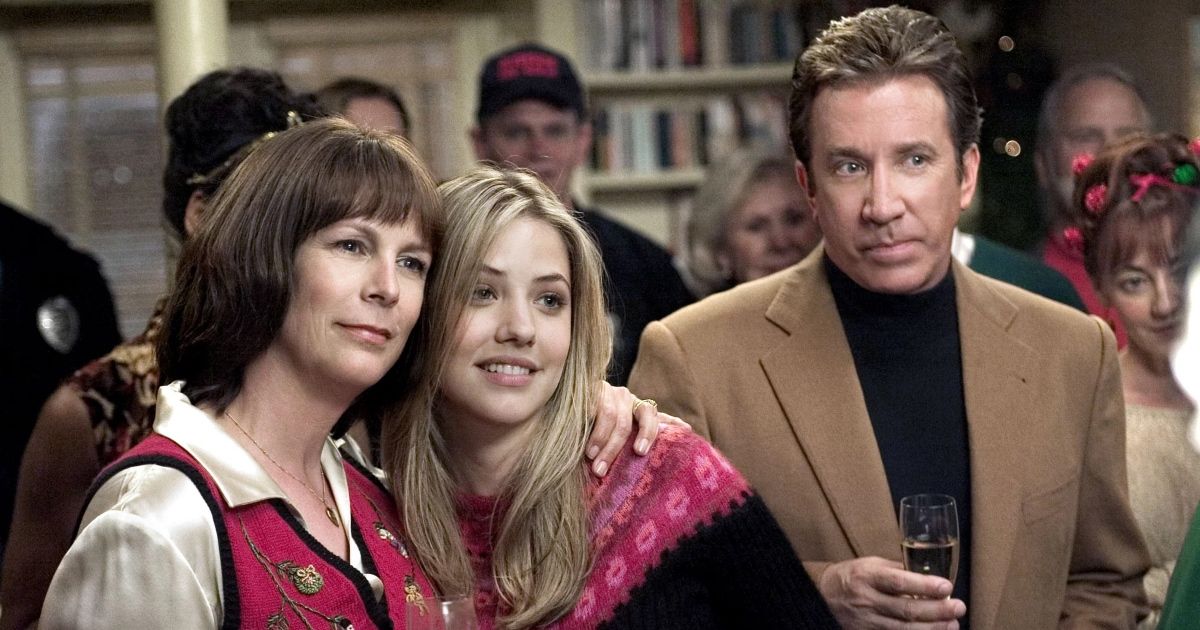 Another holiday favorite that's always good for a laugh is Christmas with the Kranks. Released in 2004 and starring Tim Allen and Jamie Lee Curtis, the film is based on the novel Skipping Christmas by John Grisham. Nora (Curtis) and Luther (Allen) are an older couple who decide to forgo the usual Christmas festivities when their only daughter, Blair, joins the Peace Corps.
Luther and Nora make the decision to save the money they normally spend on Christmas and use it to purchase a vacation just for the two of them. Almost immediately, they receive backlash from neighbors, community members, pastors, and friends for their decision. This pushback only deepens their determination, and the two quickly become pariahs. When Blair unexpectedly phones, revealing that she is engaged to be married to a fellow Peace Corps volunteer and that she is coming home for Christmas, the Kranks scramble to throw together their annual Christmas Eve party before she arrives. With the help of their neighbors and friends they are able to make it in time, but not without a few speed bumps along they way.
Christmas with the Kranks speaks to those of us who have ever thought about just checking out of the holiday season for once. Sometimes, the thought of Christmas and everything it entails is enough to make us question whether it's really worth the hassle. In some ways, we are able to live out that notion with the Kranks and to receive a sort of vicarious satisfaction from their antics. Though, in the end, most of us probably couldn't actually go through with it and, just like the Kranks, realize that the stress of Christmas comes second to its magic.
A Christmas Story: "You'll Shoot Your Eye Out."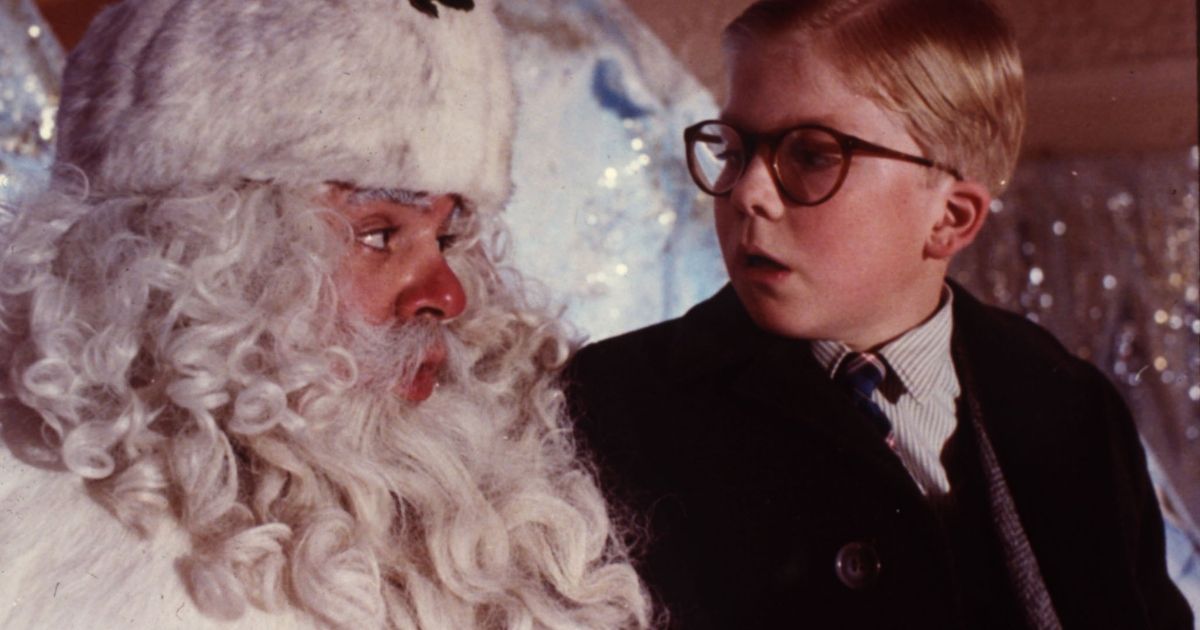 For children, Christmas is one of the most magical times of the year. Christmas vacation from school, decorating the tree, visiting or writing to Santa Claus, and waking up Christmas morning to find it filled with presents are all reasons children look forward to the holiday season each year. The holiday season is a time of carefree indulgence and the epitome of childhood bliss. Watching Christmas movies is often an added bonus, something that can be done surrounded by the whole family. That's because adults, looking back on their childhood, can appreciate Christmas movies for children just as much as the children themselves. Christmas classics like A Christmas Story and Home Alone highlight this.
A Christmas Story is arguably the quintessential Christmas film. This holiday favorite, released in 1983, is one of the most popular Christmas movies ever made (per Vanity Fair). Almost 40 years later, it still maintains an annual 24-hour slot on at least one major television network. The Christmas classic stars Peter Billingsley, Ian Petrella, Melinda Dillon, and Darren McGavin as a typical Midwestern family going about their lives on a particularly eventful holiday season. Ralphie (Billingsley) wants nothing more than a Red Ryder BB gun for Christmas after seeing one advertised in a shop window. Though the adults in his life insist that he will "shoot his eye out" if he gets a BB gun, Ralphie is diligent in his pursuit to persuade Santa Claus to bring him the gift of his dreams.
A Christmas Story will never get old because every child in every generation can relate to Ralphie's yearning for the perfect Christmas present. Nothing can really compare to the feeling of being a child during Christmas, and this film thoroughly expresses that fact.
Related: A Christmas Story Cast Members Might Buy Ralphie's House
Home Alone: "Keep the change, ya filthy animal."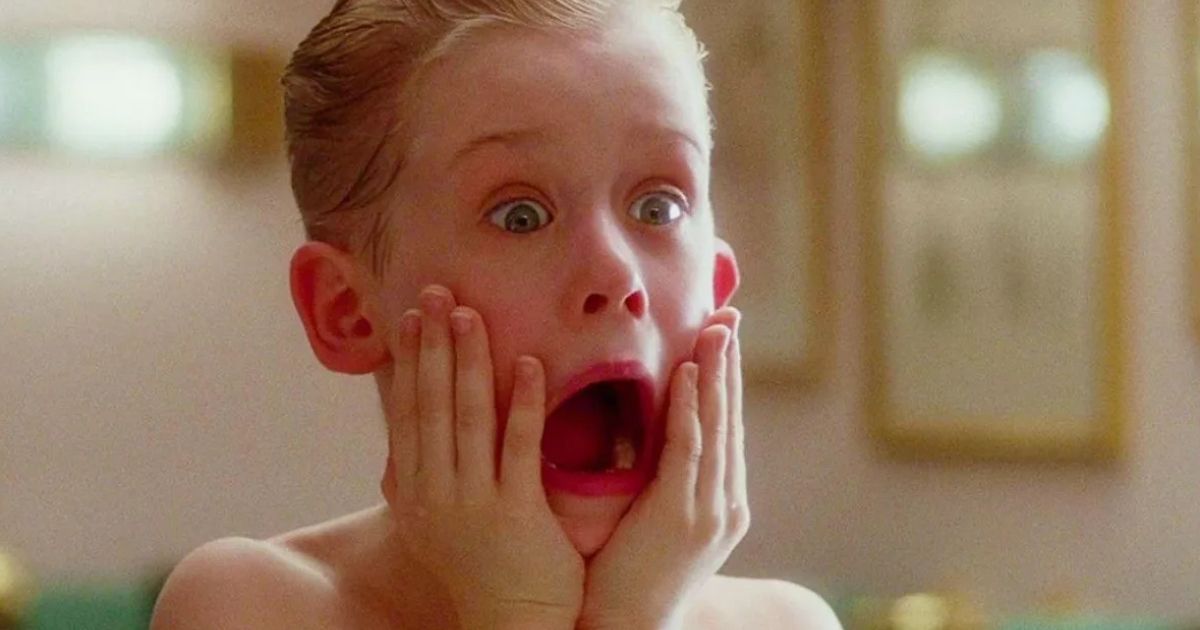 Another classic Christmas movie for children is Home Alone. Popular child actor Macaulay Culkin stars as eight-year-old Kevin McCallister in this 1990 film written by John Hughes. Also starring Catherine O'Hara, Joe Pesci, John Heard, Daniel Stern, and John Candy, the film follows a young boy who is accidently left alone on the days leading up to Christmas. Kevin, frustrated and annoyed by his family, makes a wish that they will disappear. Upon waking one morning, he is shocked to find that his wish has been granted when his family unknowingly leaves him behind when they set out on vacation. While on the plane his mother, Kate (O'Hara), realizes that Kevin is missing and begins a long, difficult journey to get back to him. Meanwhile, Kevin is enjoying his freedom by sledding down the staircase, eating ice cream for dinner, watching forbidden movies, and ordering personal cheese pizzas. His fun comes to an abrupt end when he is tasked with single-handedly evading the danger of two burglars (Pesci and Stern) who are intent on breaking into his family's home.
Home Alone is a fun movie for children and adults alike. The film is full of laughs and relatable moments that keep audiences coming back again and again. It's definitely a Christmas favorite that will continue to entertain for generations to come. These popular films give a sense of comfort and familiarity that keeps us coming back again and again. Regardless of age, they are there to provide use with laughter, sympathy, and comedic relief every Christmas season through the difficult time and the enjoyable time alike. This is why they will never get old.