It's a bird! It's a plane! No, it's…a cocky white man who thinks he's the only person who can save a village in Feudal Japan?
That's the premise behind White Savior, a new satirical samurai comic from Eric Nguyen and Scott Burman. Addressing the "somewhat serious issue" through tongue-in-cheek comedy, White Savior reimagines films—like The Last Samurai starring Tom Cruise—where the heroic "white savior" is actually a drunken, dangerous idiot who leads the people he was trying to save directly into slaughter.
When Japanese-American teacher Todd Parker is suddenly transported back in time and tasked with swaying his ancestral village away from following the fabled "snow-colored" savior, a bloody, action-packed battle ensues.
I had the pleasure of speaking with Nguyen—a talented artist who has illustrated comics for Marvel, DC, Image and Dark Horse—ahead of White Savior's release about the inspiration behind the comic, the importance of representation, and who he'd like to see bring White Savior to the screen. Check out what he had to say below:
"I've been incredibly lucky in my comic book journey, working with all of the major publications. Just to be able to say, 'I drew Wolverine and Batman' is an incredible honor. But it wasn't always that way. I started in comics with independent stuff, and didn't realize how long it had been since I had created my own characters and told my own story.
So to be able to tell this story—a story about bringing representation front and center, and showcasing this somewhat serious issue in such a wacky, comedic manner, has just meant the world to me. I've never been as passionate about a project as I am about this one, and I'm hoping that the story, the humor, and the message will resonate with readers."
Check out a sneak peek below:
Related: The Last Samurai Actor Defends Movie Against 'White Savior' Backlash
Big Names Are Being Discussed for Potential White Savior Movie Director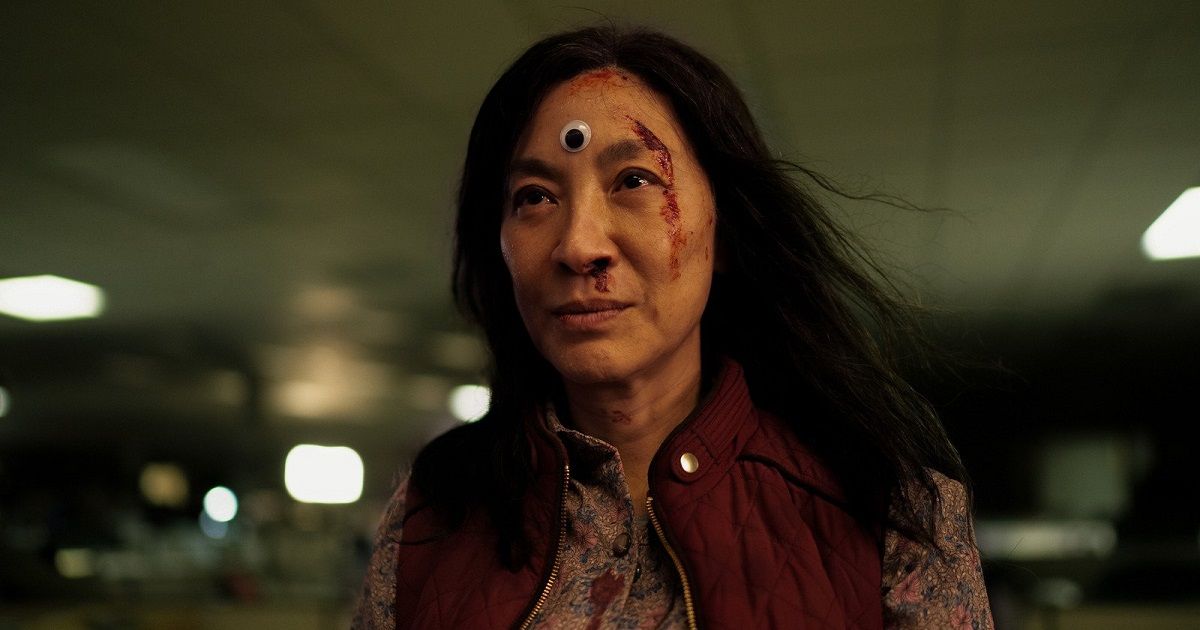 While Nguyen says that there are some actors being discussed for bringing the saltine superhero to the big screen, the White Savior team is thinking more about who would direct the feudal flick—and they're thinking big.
"We have a few in mind, but lately we've been more focused on directors rather than actors. Some that stand out for us: John M. Chu, the director of Crazy Rich Asians, Destin Daniel Cretton [Shang-Chi and the Legend of the Ten Rings], Justin Lin [The Fast and the Furious franchise], and one of our personal favorites, 'Daniels,'" Nguyen said, referring to Daniel Kwan and Daniel Scheinert, the duo behind Everything Everywhere All at Once.
The artist also shared that the White Savior crew proudly holds the honor of jumping on the Daniels hype train before everyone else.
"When we first started our comic, over seven years ago, we reached out to various Asian-American people in the entertainment industry. We thought if we had their support off the bat, it would make getting a publishing deal a lot easier. Nothing materialized out of that, but we did contact 'Daniels' after we saw Swiss Army Man—no response, but we hold the badge of honor of supporting them before they were as big as they are now."
Ultimately, Nguyen says that any talks of directors and actors are just that for now: talk.
"That being said, we don't want to get too far ahead of ourselves—our primary goal is to make sure everyone reads and supports the comic, so we'll start with that, and see where it goes from there," he added.
Hilarious and an easy conversation starter about a serious topic, White Savior hits shelves today, January 18—grab a hard copy at your local comic book shop or digitally on Amazon.