There's a mind-bending short film from 2011 called The External World, with a ridiculously simple logline worthy of note: "A boy learns to play the piano." The filmmaker clearly had a sense of humor because the expansive project featured a seemingly endless inventory of side characters and subplots that ultimately all come together at the end. I felt a similar vibe watching Warm Blood, an experimental new feature that hits the masses this week.
One version of its logline could read, "A young woman returns home to find her dad." But the Modesto, California-set project becomes much more by the end, with lots of side characters making their eerie presence known during the tight 86-minute duration. It's a trippy new ride from independent filmmaker and skateboarder Rick Charnoski that would make auteurs like Harmony Korine and the late, great Robert Downey Sr. proud.
Painting a Unique NorCal Picture
Who said experimental film was dead? Hopefully, nobody! It's safe to say independent cinema is here to stay, even if more commercial films are taking over those highly coveted film festivals these days. Warm Blood will challenge you relentlessly and seems to purposefully mislead us, starting with an opening sequence in Los Angeles. Sure, LA is the entertainment capital of the world, but our main character Red quickly departs and heads North — to Modesto, California. Ever heard of it?
Red is an intriguing presence, to say the least. Played by newcomer Haley Isaacson, she is fun to watch despite her reserved demeanor. We're not exactly sure what's going on behind those distrustful eyes, and I suppose Charnoski intended it to come off that way. Plus, the movie takes place in the 1980s, with a gritty 16mm film look to match.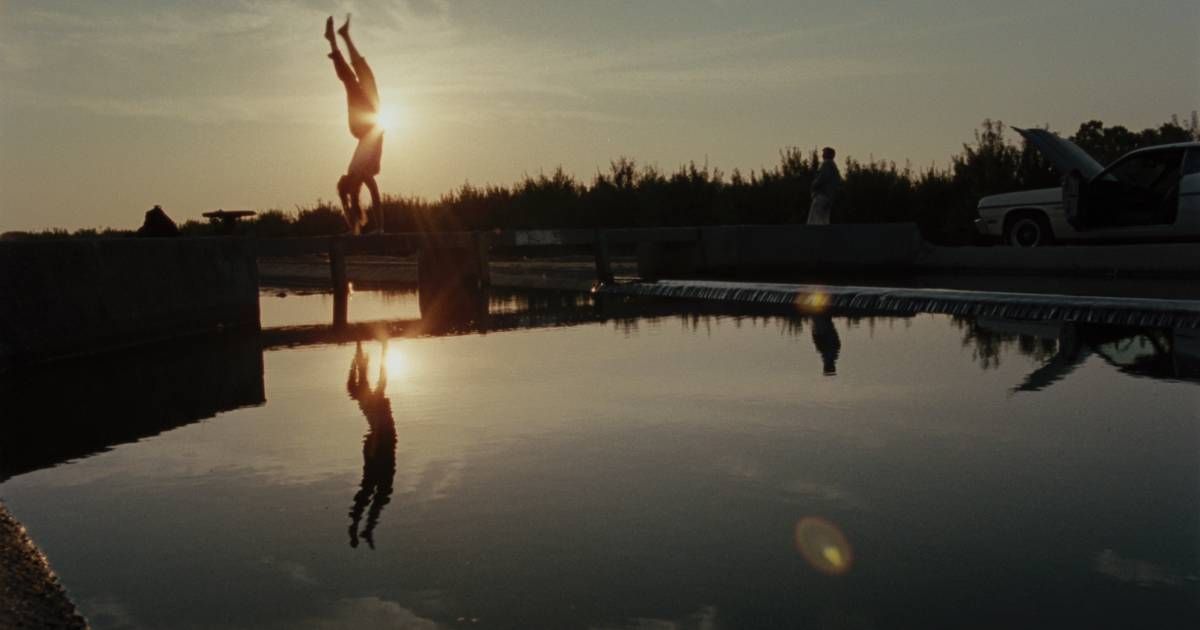 The storyline? Well, it's technically chronological for the most part, but Warm Blood is certainly disjointed in nature as we're thrust into the belly of the beast that is grimy, homeless-populated Modesto. For a sort of experimental narration component, Charnoski uses the real-life diary of the teenage runaway, Red, who is now returning to her homeland to track down her father — who may or may not have had an affair with Red's best friend during their adolescence. This is just one of the unnerving details we learn through Red's monotonous recitations of past diary entries. Her voiceover delivery is reminiscent of Zendaya as Rue in HBO's Euphoria, if that helps better paint a picture for you.
Related: Beaten to Death Review: Gritty B-Movie That's Hard to Watch
And let's not forget those absurdist opening titles that quickly become a series of jarring messages, rather than the expected cast & crew names. "We'd like to thank Juniors Tacos," is just one humorous example. Then comes Red's arrival in Modesto, and Charnoski doesn't hold back in depicting graphic drug use on the grimy streets of this Northern California city. "Modesto is Atlantis with different letters," says Red during another one of her narrations.
She soon meets a fellow drifter, a sort of bad boy who begins escorting her around town. And when I say "bad boy," I mean he's the kind of guy who won't hesitate lighting up a cigarette next to a gas station pump, so not much. But he lives to tell the tale, even if there's something else lurking in town that's threatening everyone's existence…
Likely to Make Indie Auteurs Proud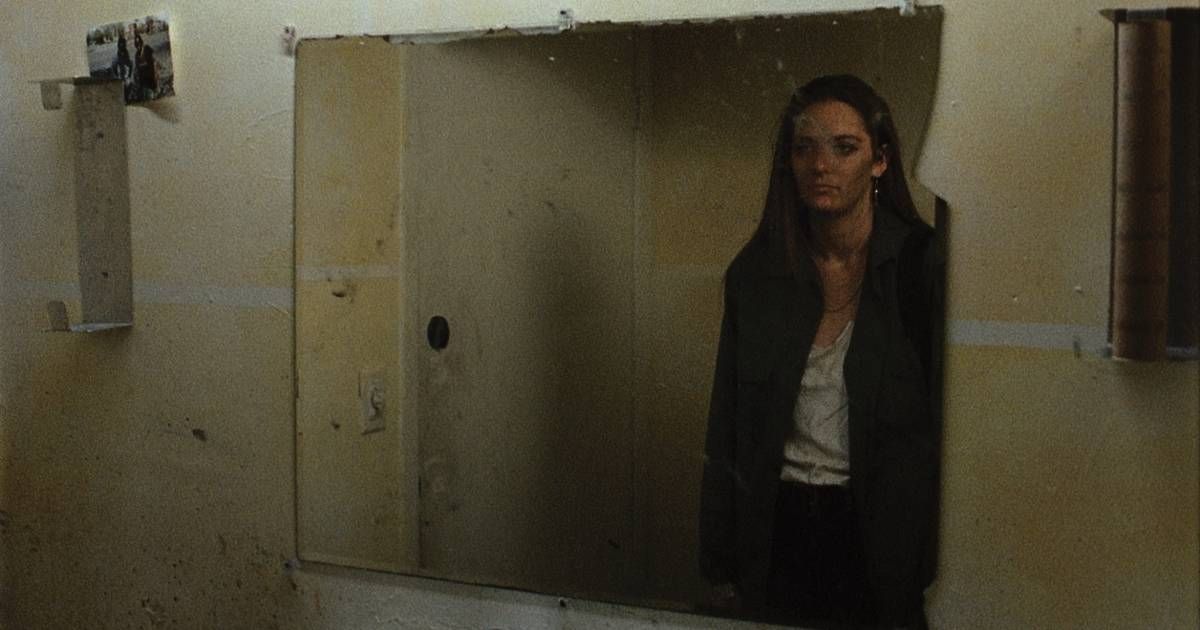 Outside of Red's pessimistic psyche, Warm Blood becomes focused on a toxic river flowing through Modesto that is allegedly the cause for at least 15 dead bodies washing up on shore. It's a juicy sideplot that comes with suspense and even dark comedy, as we often see a jaded TV correspondent (played to perfection by John Veit) report the shocking news as it comes in. In between news takes, we even witness him dish angry expletives to his camera crew as they struggle to get the correct shot. It's funny moments like these that make Warm Blood stand out among the other experimental projects these days, as we find ourselves laughing out loud at such a grim, dystopic tale.
Related: 20 Best Indie Movies from The Last 10 Years
Another highlight is the impressive camerawork by Kelly Reichardt collaborator Christopher Blauvelt (First Cow, The Bling Ring), who captures these gritty sequences on raw 16mm film. Who said film was dead in this digital age, anyway? Plus, there is one beautiful long take in particular inside a diner, as the camera does a smooth pan of the entire restaurant in a visual move that would make acclaimed cineastes like Paul Thomas Anderson proud.
With Blauvelt's help, Charnoski throws a lot at us with explicit depictions of street life on the outskirts of town. Locals speak right into the camera about the toxic river and more, adding yet another subgenre to this ambitious end result. One critic likened it to a sort of distant cousin of George Lucas' American Graffiti, and the aforementioned Harmony Korine also comes to mind while watching Warm Blood, particularly his controversial project Gummo.
The film winds down with a grim, virtually silent Antonioni-style montage of all the characters we've met over the film's duration. Each looks forebodingly into the camera, and the effect will stick with you long after the unique end credits roll. We're also left with a sort of cliffhanger ending in term's of Red's future on this Earth. Was it the right move to return home and reconnect with her roots? Sometimes, it's easier said than done.
From Factory 25, Warm Blood hits select theaters this week.