Vacation Friends found some great traction when it was released back in 2021. The plot found an uptight couple becoming unlikely friends with a frenzied duo while vacationing in Mexico. Things head south when they get back home. It wouldn't be the last we saw of this foursome. Vacation Friends 2 recently hit Hulu. The sequel to the popular comedy reunites John Cena (as Ron), Meredith Hagner (Kyla), Lil Rel Howery (Marcus), and Yvonne Orji (Emily), this time for an all-expenses-paid trip to a Caribbean resort that Marcus landed.
But something is awry from the get-go and this quartet suddenly are confronted with real danger. That's plenty to ignite some comedic sparks, but writer-director Clay Tarver admitted that taking on a sequel was daunting.
"You want to subvert expectations a little bit and play with things in a sequel," said Carver, who once again co-wrote the film with Tom and Tim Mullen. "One of the things that I thought was interesting is that Ron and Kyla are now parents. I didn't really want to see them change that much, but I enjoyed watching them talk about how they had changed as parents in the sequel, how it really had settled them down, but at their core, the same wild people. Everything kind of works out; even though they're parents, they're still kind of wild."
He went on to say that the sequel had a lot more moving parts, more action, and that bringing in Steve Buscemi, who plays Kyla's father, added this whole dimension to everything. Speaking as a director, Tarver shared more about the film and working with the cast in this exclusive MovieWeb interview.
The Story Thus Far…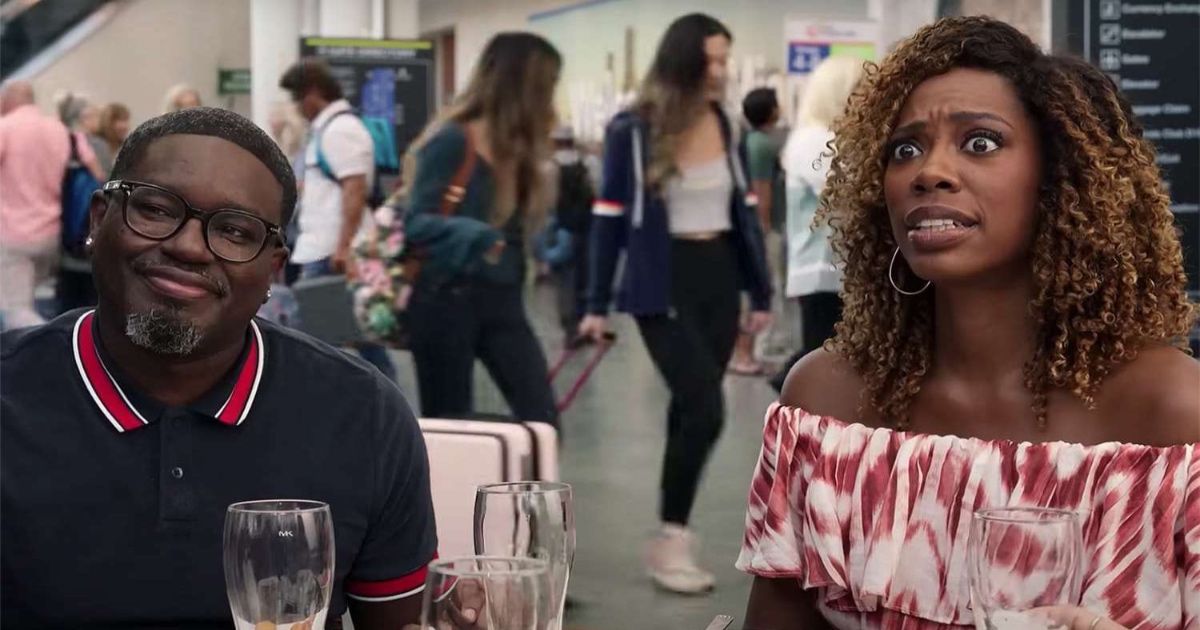 Vacation Friends 2 picks up several months after the end of the first film. This time around, newly married Marcus and Emily invite their uninhibited yet unlikely besties Ron and Kyla, who are also newly married and have a baby, to join them on a surprise tropical vacation.
But Marcus has his own motives for the trip. He wants to meet with the owners of the resort so he can bid on a construction contract for a hotel they own back in Chicago. Things seem to be going smoothly until Kyla's incarcerated father Reese (Buscemi) is released from San Quentin and winds up at the resort unannounced. Mayhem and hilarity ensue.
When asked what sparked the idea to leap into a sequel, Tarver was candid.
"But for Vacation Friends 2, all of us wanted to make a movie," continued Tarver. "It was the idea of the film itself. The challenge with a sequel is, obviously you don't want to do a remake, right? You also don't want to have all the characters evolve and go to the next step and grow in unexpected ways. That's what the actors and I were clued in about when we were making this."
He went on to say that the allure of the first film was that it introduced offbeat characters that kept audiences guessing. "Like, are they con men? Are they mentally ill? Are they crazy people?" Tarver asked rhetorically. "Then it ends up kind of being that they're well-meaning and harmless, yet they still make a mess of everything. All of us wanted to see what would happen if they actually got into real trouble [in the sequel], where things weren't totally as harmless as before."
On Working with the Ensemble Cast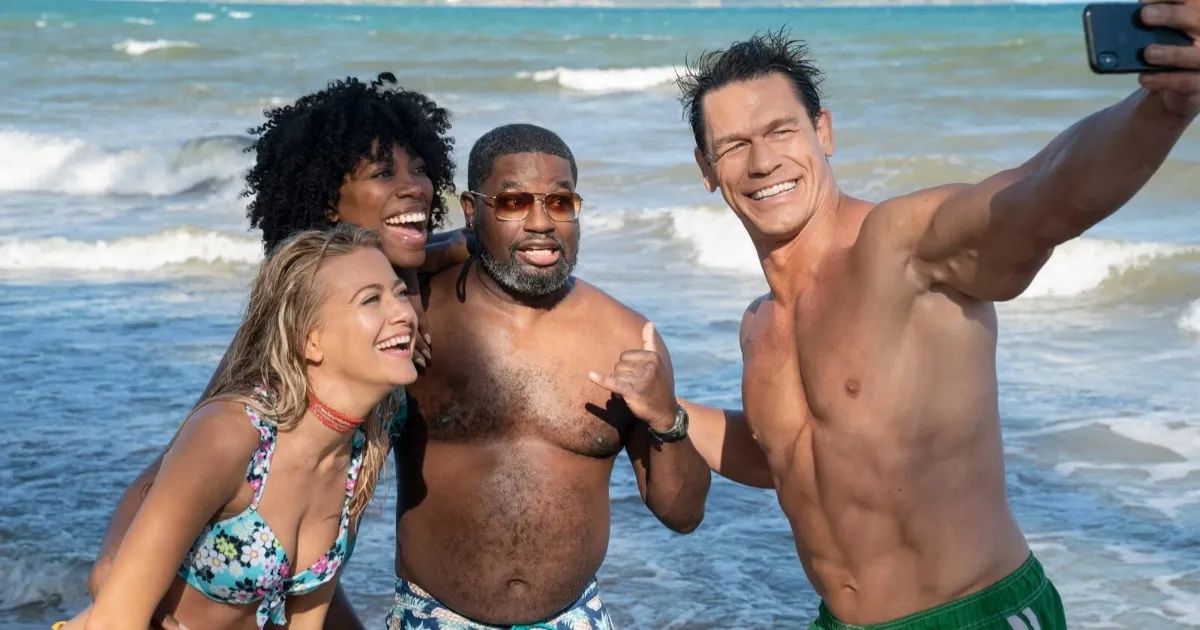 Carver couldn't ask for a better cast. Collectively, this foursome gels. And the addition of Steve Buscemi, who's proven himself in comedic roles in such films as Grown Ups, Big Fish, Fargo, and The Big Lebowski, added a great new comedic foil.
"The entire cast is so good," Tarver noted.
"I mean, I caught them in the first one right at the right time, and they were all so much better than I possibly could have thought. I had no idea John Cena had the acting chops he does. He's really gifted comedically. He does all the hardest things so easily. He really listens to people and plays off them, and he's very quick-witted and has great instincts."
Indeed. Cena's recent work in Peacemaker and Fast X, among many others, has made him a powerhouse in the 2020s.
Related: These Are John Cena's Best Performances, Ranked
When asked about Lil Rel Howery (Get Out, Free Guy, Poker Face), Tarver immediately credited the actor's fun energy. "He's the guy I love seeing exasperated and walking into a situation going, 'What the hell is going on?' I just love that. These actors play with their characters in very interesting ways. With Lil Rel, he takes it and runs with it. John is very precise, but Rel really improvises so much and always makes everything his own.
He said Yvonne Orji and Meredith Hagner, who play Emily and Kyla respectively, were similar in that way. But Orji had an interesting task with her character because she plays the "sensible" center in an ensemble, which Tarver describes as being both tricky and necessary to pull off.
"And Meredith was the only person on Earth who could play this part like she does," he said of Hagner. "She really taps into this fun, wild energy that's so erratic You never quite know which way she's going to go. They all play off each other so well, and that's what was fun about the first one. Keeping that chemistry for the second one, which really does seem like an unlikely friendship, right, we just wanted to see where that friendship would go and how they would grow as they went to unexpected places."
On Silicon Valley and Steve Buscemi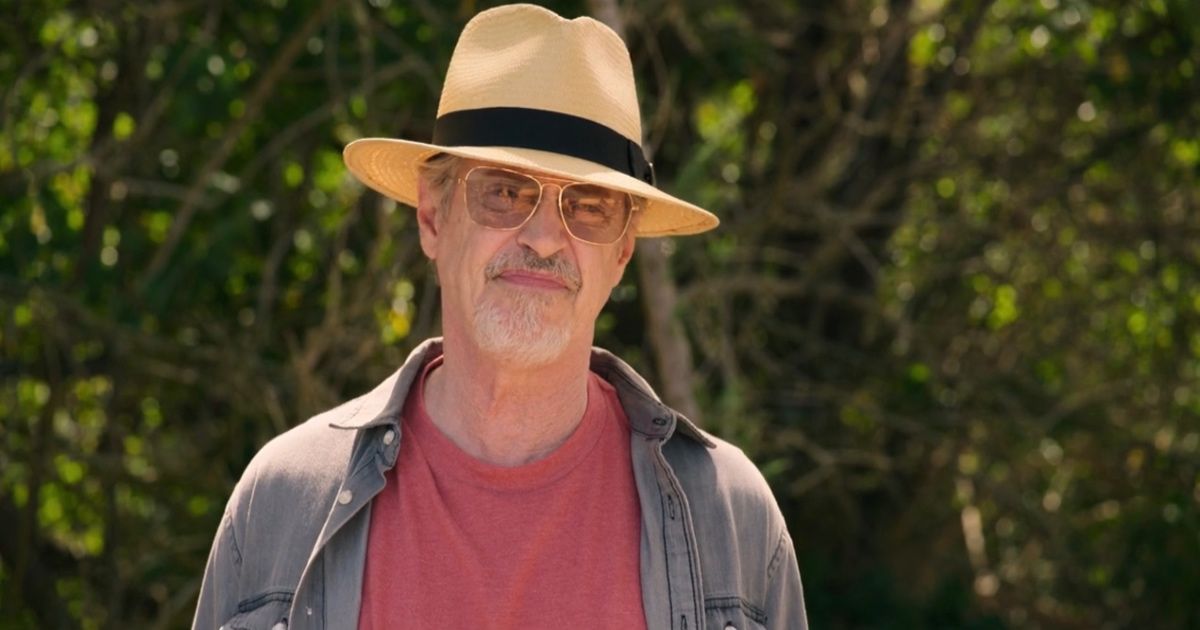 Clay Tarver also has the distinct honor of having been co-showrunner and an executive producer of the hit series Silicon Valley. Would he be open to another iteration of that series? "I thought the show was just super well written, and the cast was amazing," he said. "For me, I had learned so much about telling a story with so many characters. Vacation Friends is like that."
Related: The Best Steve Buscemi Movies, Ranked
He was thrilled to bring about Steve Buscemi, who steals plenty of scenes in the sequel. "Introducing Steve Buscemi here and having Carlos Santos comes back as Maurillo, and having all the stories bump into each other was something that I probably couldn't have handled before.
"And Steve is the nicest guy in the world. It turns out he just elevated the proceedings all the way around," he added. "It's the perfect addition. Everyone was so thrilled to have him around. Mostly, I really feel like everyone kind of upped their game because he was there."
From 20th Century Studios, Vacation Friends 2 is streaming on Hulu.