Grumpy Otto (Tom Hanks) gets a new lease on life when Marisol (Mariana Treviño) and her family move in across the street.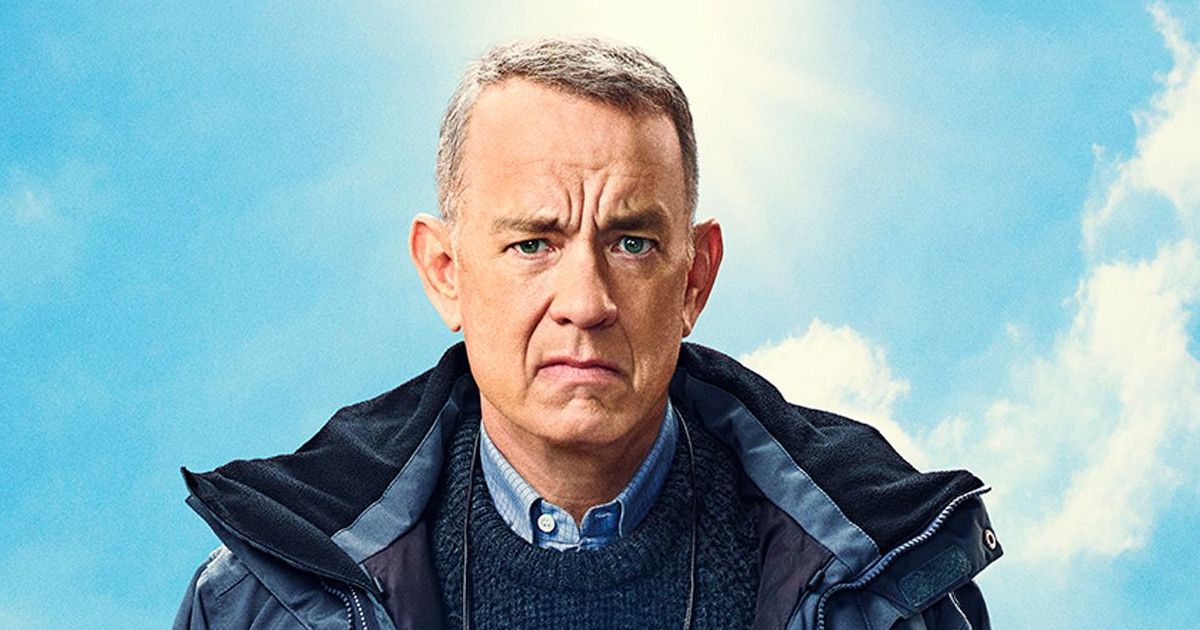 A grouchy widower whose given up on life begrudgingly finds new purpose through an unexpected friendship. A Man Called Otto remakes the brilliant Swedish film and bestselling novel with a distinctly American flavor. Tom Hanks shines in a sentimental story that treads sappy, but wins you over by the end. It's impossible not to feel emotional in a climax that plays heartstrings like a fiddle. Mariana Treviño nearly steals the show as a pregnant wife with a saucy personality. She reminds that even the most hardened loners need love and warmth despite their mean objections.
Otto Anderson (Hanks) has had enough. He's forced into retirement after decades as an engineer. Otto's job working with millennial and Gen Z morons was the only thing keeping his mind busy. He desperately misses his deceased wife. Otto spends each day making sure everyone in his townhome, cul-de-sac community abides by the rules. That's parking permits hung in plain sight, neat yards, and putting garbage in the proper receptacles. Otto's livid to find plastic in the trash bin. People are so stupid and careless. His neighbors try to stay clear of Otto's wrath.
A Breath of Fresh Air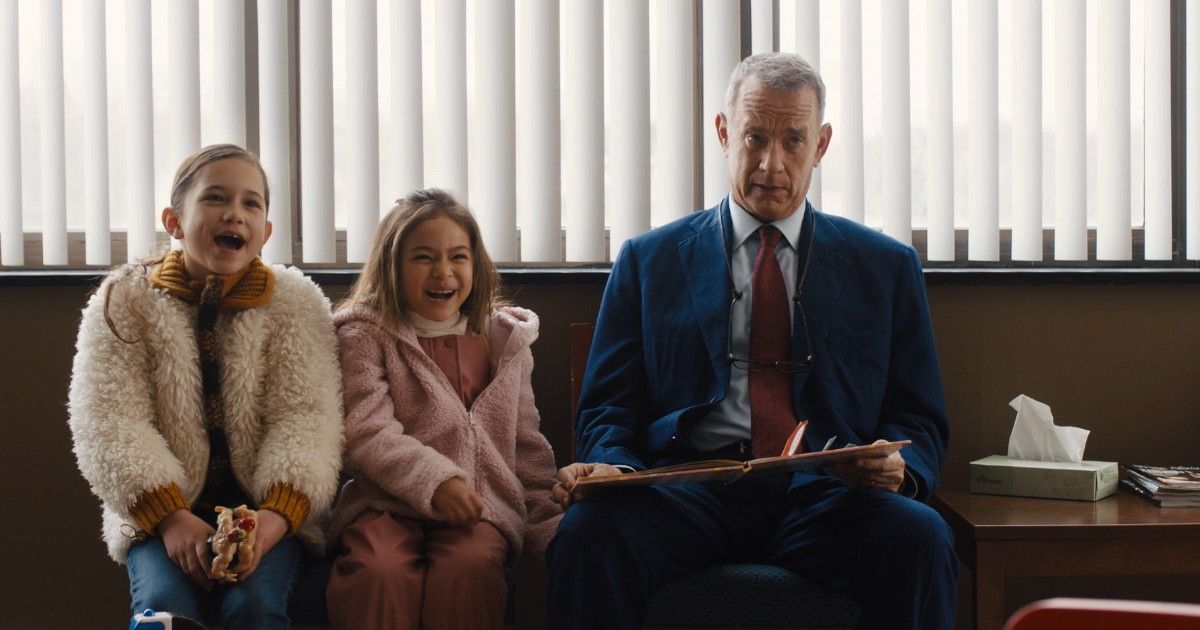 A breath of fresh air blows into the cul-de-sac. The pregnant Marisol (Treviño), her inept husband Tommy (Manuel Garcia-Rulfo), and their adorable young daughters move in across the street. Otto sneers as the "renters" can't even back up their U-Haul. His disgust peaking to the point of parallel parking for them.
Marisol is confounded by the grumpy old man. She doesn't understand why he's always so upset. Their interactions become more frequent as her family always needs help. Marisol realizes that despite his harsh exterior, Otto has been invaluable in assisting every neighbor. As Otto continually thinks of new ways to end his life, a ruthless realtor (Mike Birbiglia) hungrily eyes the cul-de-sac.
Related: Broker Review: Hirokazu Kore-eda's Sublime Exploration of Family's Meaning
A Man Called Otto is told in two timelines. He remembers meeting his beloved wife (Rachel Keller) as a young man, portrayed by Hanks' real-life son, Truman Hanks, in his acting debut. This relationship was the center of Otto's world. Tragic events shaped him into the present's irascible curmudgeon. Marisol has to unlock Otto's secret past to gain insight into his personality. These two stories anchor the film. Otto hides his pain in plain sight. He's not forthcoming and becomes defensive when anyone prods.
The eccentric characters will be endearing to some and annoying to others. Marisol is the picante Latina that speaks her mind and won't be silenced. Her yummy Spanish food is of course better than Otto's bland meat and potatoes diet. Director Marc Forster (Monster's Ball, World War Z) focuses on the differences that unite us. This was a winning theme in the source material and is successfully adapted here.
Tom Hanks Champions Inclusivity
A Man Called Otto enters culture war territory with subplots on gay and trans rights. The film has a political point and admittedly gets heavy-handed making its case. Otto, for all of his gruff faults, champions inclusivity. I know that in our divided times Hanks and Forster's approach will be criticized as agenda-driven. Art reflects life. Hanks political views are well-known and shouldn't surprise anyone walking in.
A Man Called Otto tackles suicide with a comedic touch. This is the most memorable and humorous part of the film. Depression can seem unsurmountable. There's no shame in accepting help. Everyone needs a hand after falling down.
A Man Called Otto is a production of Columbia Pictures, Stage 6 Films, TSG Entertainment II, SF Studios, Artistic Films, and Playtone. It will have a limited theatrical release on December 30th, followed by national distribution on January 13th from Sony Pictures.