Note: These interviews were conducted prior to the SAG-AFTRA strike.Based on Robert Jordan's bestselling high-fantasy and character-driven book series with over 90 million copies sold (and finalized by Brandon Sanderson after Jordan's death), The Wheel of Time is a massive Prime Video series now in its second season. Starring Josha Stradowski as Rand al'Thor who, at the end of season one, reluctantly learned that he is "The Dragon Reborn," it is a must-watch for all the reasons why we love the genre, including truly imaginative escapism driven by a hope for the power of good. As a seemingly dangerous historical figure, Rand is weighted with the burden of knowing he must face the prophecy placed upon his life. Either he will save the world or he will destroy it.
In the first season, a militia of determined women united their strengths and powers to protect Rand from "The Dark One," but this proved to be more and more challenging as the magnitude of his presence — and the antagonistic desires and quests surfaced to destroy him — soared. The Last Battle ensued and Rand mistakenly believed he had saved the world by successfully annihilating the Dark One. With the overwhelming reality, the reminder of the potential for his fate to be good or bad, his desperate decision at the end of season one was to flee from his small-town friends and fake his own death.
Unfortunately evil still exists and the battle for good must continue. And so, in season two, with all the original comrades from Two Rivers now separated throughout the world, they must unite and depend on each other more than ever before in order to overcome it. With their leader, Aes Sedai Moiraine Damodred, who is enthrallingly portrayed by Rosamund Pike (Gone Girl), doing her best to guide the five friends despite her handicap of having been separated from the One Power, things are more complicated and the story more gripping than ever.
Still, the goal is simple. Unite no matter what and win against evil both externally and, more this season than in the first, internally as well. Every single character's inner conflict is heightened to universal relatability this season as they each seek validation for their own existence. As successful and delightful as season one was for the adaptation of the world of The Wheel of Time, season two captivatingly cements its footing as a true comeuppance for each character.
Season Two: Satisfaction
Notoriously, the second season of any successful series can either be a sustainability challenge or a set-up to skyrocket into years of more episodes. With 15 books in the original series, fans will undoubtedly hope for the latter.
In an exclusive with MovieWeb, three stars of the series, Marcus Rutherford (County Lines), Dónal Finn (Fantastic Beast: The Secrets of Dumbledore) and Ceara Coveney (The Amazing World of Emma) sat down prior to the SAG-AFTRA strike to discuss their thoughts for going into season two and all of its new adventures both fictionally and in real life.
Related: 20 Best Fantasy Adventure Movies of All Time
Marcus Rutherford, who continues in the role of Perrin for season two, said that there is less worry in comparison to the first season, "I think there was a lot of pressure in season one. We had to establish everything, so it was a lot of world-building. We had to introduce a lot of characters along with a whole magic system and also do our best to explain Robert Jordan's world and try to do it justice."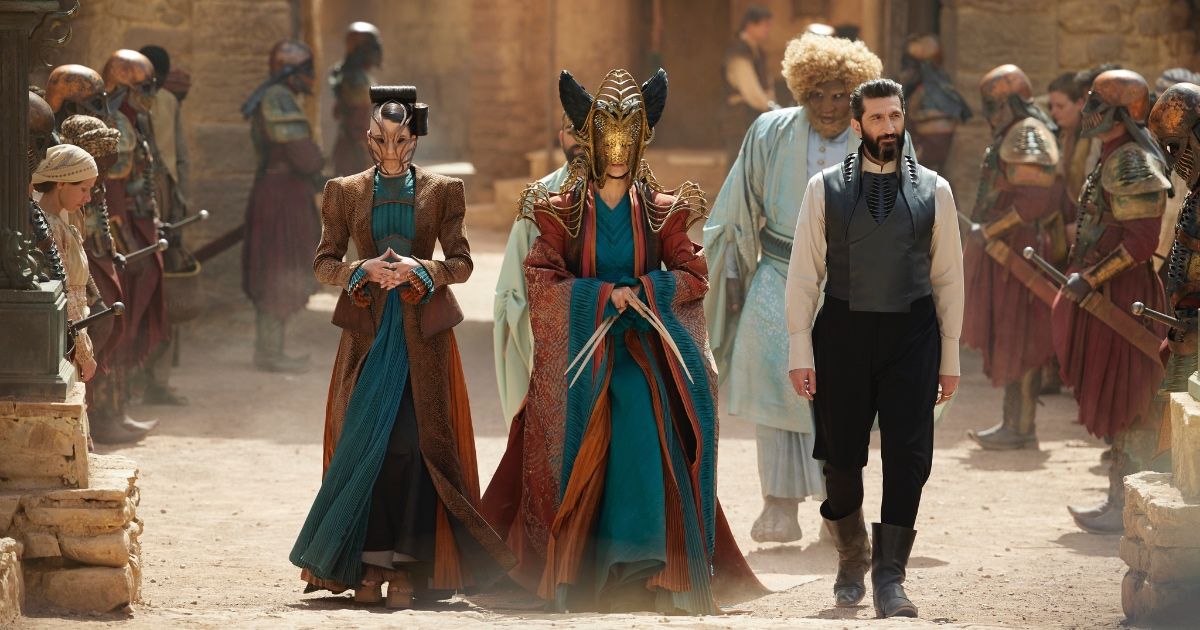 While season one was focused on setting the groundwork, he explained that season two presented a bit of a relief in that the challenges felt more fulfilling as actors and perhaps less dutiful as caregivers of such a well-established and beloved series, explaining:
In season two, what's quite cool is that we get to know these characters a bit more. They're a bit older, they look a bit more mature, their beards are even a bit longer, their hair as well. So, they're more mature as characters.
In regard to his character particularly, Rutherford noted, "I think Perrin is with this group of soldiers, and they're going across the land on the hunt for the horn, and he's placed in much more dangerous positions than he was in season one. And the scale of the season has gotten a lot bigger, and so are the challenges for him as well as each of the characters in their individual stories."
Dónal Finn Is a New Reason to Love Season Two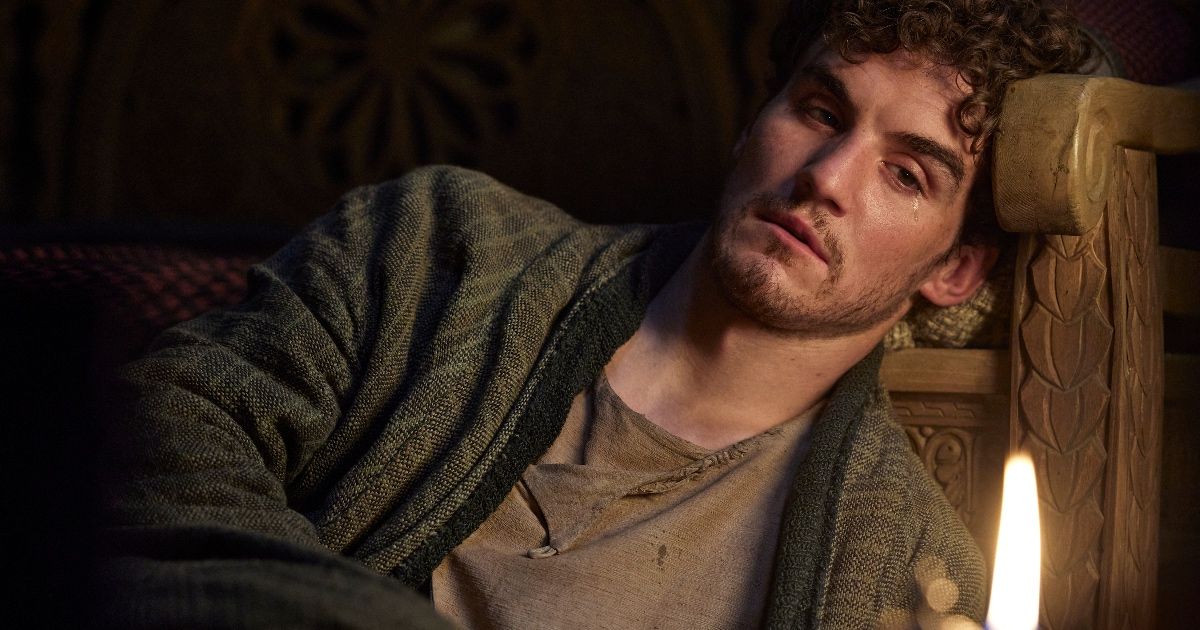 Fans of season one of The Wheel of Time might feel surprised, but as a testament to his great performance, not at all jaded by the replacement of original actor Barney Harris by Dónal Finn, who now portrays Mat Cauthon, the rebellious and brazen gambler who is yet a loyal and quite likable fellow protagonist.
Finn shared that in addition to working with an incredibly warm cast, there was something else that made coming into the role, particularly in its second season, less stressful than it had the potential to be:
"Because of all the great work that's done behind the scenes, there is less possibility of feeling that pressure or of feeling daunted by stepping into a production that is so big. But, when we arrive at work, so much detail has gone into all aspects of the world that is around us, the environment, whether it is the costumes or the makeup effects and makeup in general or the set design, that we have very little to worry about regarding immersing ourselves in this world."
Related: The 10 Most Underrated Fantasy Movie Performances of All Time
"We're so well-supported by all those departments, that all we have to do is just make sure that the scene is right," continued Finn. "That allowed us to avoid feeling that type of pressure, and it just let us focus on the work, which was great."
Ceara Coveney Joins The Wheel of Time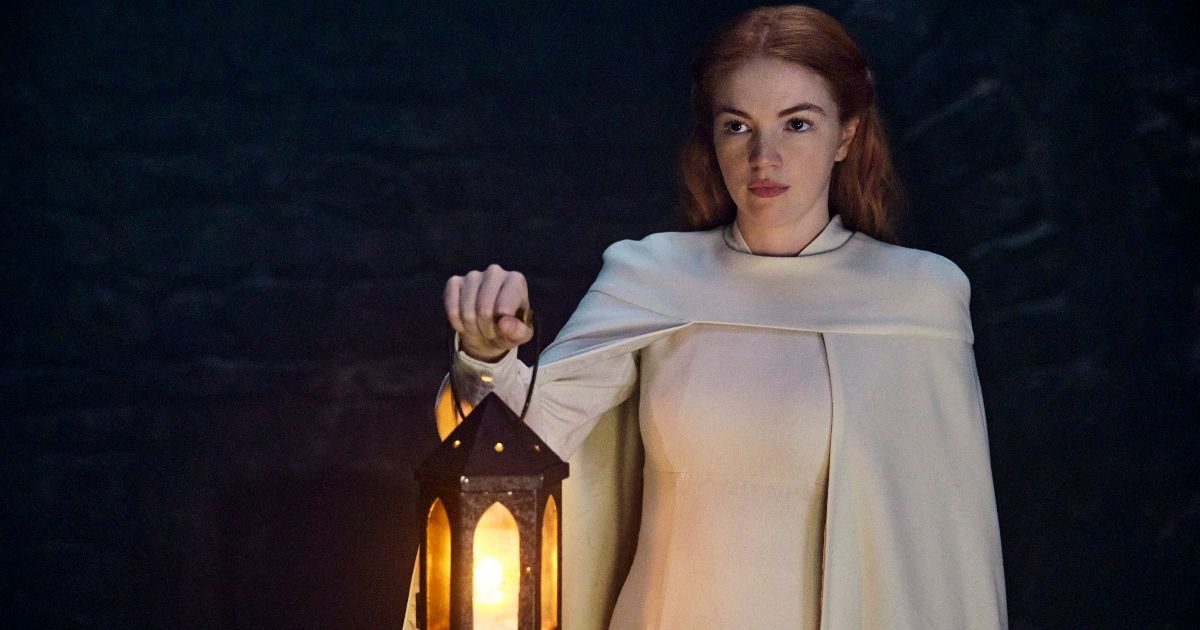 Finn is not alone as a new and welcomed face in season two. Ceara Coveney joined the cast as Elayne Trakand who is the daughter-heir set to eventually inherit the throne of the kingdom of Andor. She attributes her comfort walking into the role, and the series itself, to her cast, noting that they put her initial fears at ease:
"There's the responsibility, especially Elaine being a new character this season, but in general, taking Elayne from the page and bringing her to life. That's definitely something that I was worried about before I started, but I felt so immediately supported by my fellow cast the minute that I walked onto set that I realized the magnitude of what I was really a part of and how incredible it was."
She, too, reflected on how the art design work of the series contributed to the experience. "The sets are incredible. And, it all helped me to really feel ready to take on the challenge."
It's real escapism and I feel so lucky that for work every day I get to go onto set and literally live in a different world for the day and to help bring these incredible places to life.
"And as Dónal said," Coveney added, "there's so little work left to do as an actor because everything's so perfectly designed. We have these incredible costumes with details that you could only dream of, and then to put on a wig and walk into the space, you really get to just lose yourself in these incredible places that Robert Jordan created. So, it's been really amazing filming, and I'm really excited for everyone to meet Elayne."
Established and new potential fans alike need not wait any longer. Season two of The Wheel of Time is streaming exclusively on Prime Video and is available in more than 240 countries and global territories.