Most apocalyptic fiction is American, because Americans are some of the only people who can actually take it seriously. That's because America is a new country; its name refers to more of a fluid concept than a tangible place. States and territory are added, demographics change wildly, and the principles of immigration mean we're a nearly postmodern country with no fixed identity. It's easy to imagine the end of everything when everything's changing and new. Other countries and regions, though, are rooted in such historical longevity that total catastrophe seems inevitable. The bubonic plague, the Crusades, endless territorial wars — history itself is apocalyptic in most places, but it continues. There's hope in that.
That's essentially what The Walking Dead: Daryl Dixon is all about — finding hope and recognizing those things which are eternal, or at least somewhat permanent. It makes the brilliant decision of taking the apocalypse to France, providing new scenery and also a bit of perspective. In one scene, Dixon is guided through the underground catacombs of Paris, the walls lined with skulls and bones. "Among the remains of the six million who died in le peste noir, the Black Death," his host recounts. "America is an infant. But here, we've survived many apocalypses. We will survive this one, too."
Make no mistake though, the new Walking Dead spinoff's optimism is hard-earned, and is far from feel-good TV. It's permeated with an air of ennui and melancholy, and features scenes as disturbing and depressing as any episode of The Walking Dead. And yet there's more than just resilience and the will to live, ever-so-present in other titles from this franchise. There's downright hope, and actual faith, too. Like the subject of the series itself, it's kind of a miracle that a Walking Dead title can be this good in 2023. The franchise has, well, refused to die, leading to what many term diminishing returns. Daryl Dixon bounces back.
France and Clémence Poésy Elevate Daryl Dixon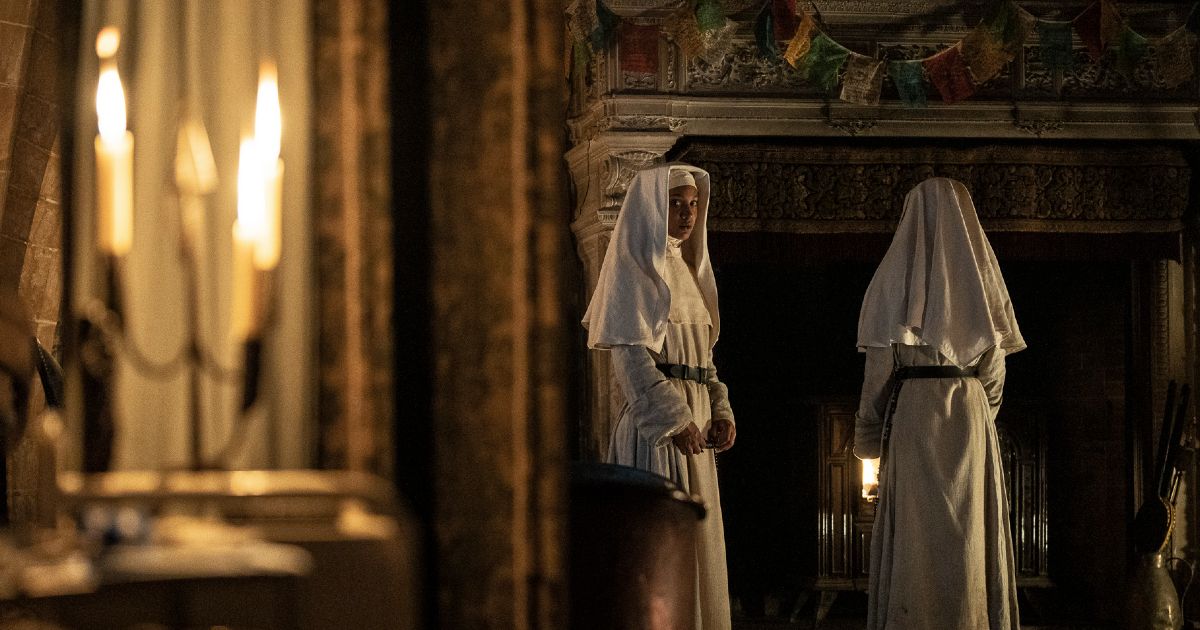 It's unlikely that originality is a dealbreaker for anyone tuning into The Walking Dead: Daryl Dixon. They know what to expect — the requisite 'loner,' the zombie gore, the 'humans are the real monster' trope, the episodic quests and seemingly constant encounters with new people after the so-called end of the world, and people who have to kill their zombified loved ones. That's all here, too, and so is the familiar face of Norman Reedus, excellent as always as Daryl Dixon. If fans had to be stuck with one living character from the show, Dixon is a pretty wonderful choice.
Related: The 25 Best Apocalyptic Movie of All Times
But the new series also injects a great deal of life into the franchise in many ways. First, there's the European setting. Dixon is washed ashore in Southern France, and makes his way through the rural 'old country' of Lourdes. It's a gorgeous setting, and the way the already antiquated architecture and infrastructure is aesthetically altered for the zombie apocalypse is perfect. The series keeps Dixon on his feet, though, as he heads toward Paris with a new crew.
Dixon was rescued by a nun named Isabelle, portrayed to perfection here by the magnetic Clémence Poésy. You may recognize her from excellent work in films like In Bruges and the Harry Potter franchise, along with The Tunnel. To American audiences, she may seem like a cross between Rhea Seehorn and Claire Danes, and she has a similar intensity and beauty, but there's also something a little more ethereal and less stoic about her. She's an excellent partner in Dixon's journey, and her story (from drug-addled thief to devoted nun) mirrors the themes of the show well.
Burning Zombies and Mork and Mindy Make This Different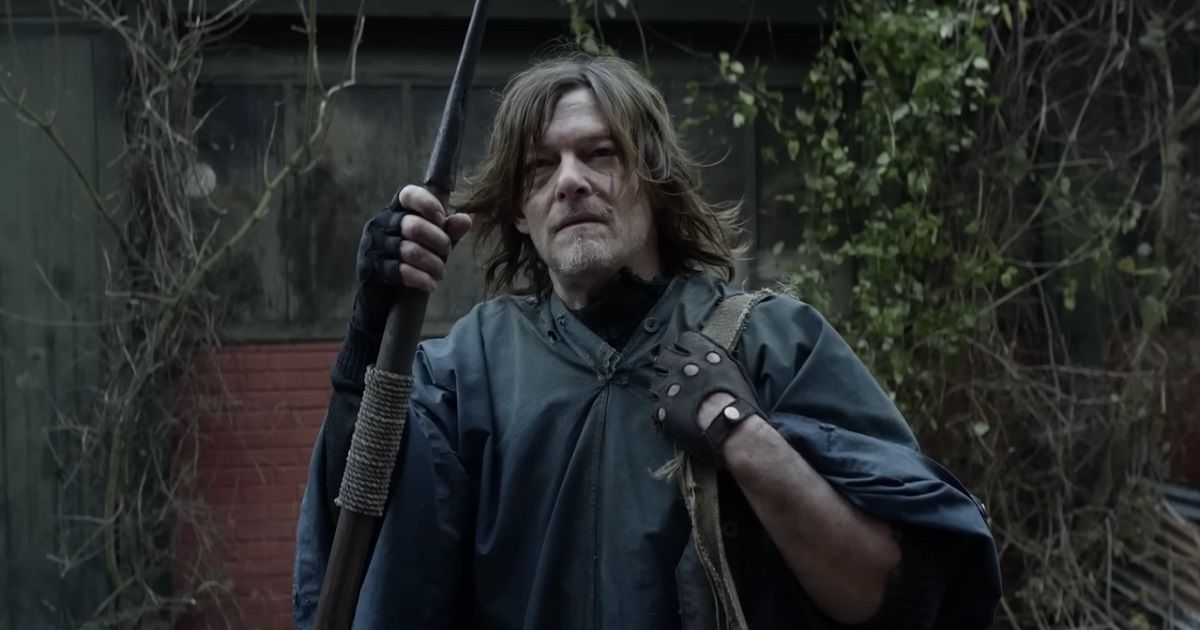 Dixon is placed in a protector role here, and again, it isn't exactly original, bringing to mind The Last of Us (which in turn seemed to crib from Logan and The Walking Dead itself). Isabelle is competent, but they're also traveling with a young boy she believes to be the Messiah, and another nun. Dixon, a gloomy but not truly cynical man, plays the grumpy caregiver well, and Reedus does a good job at emoting and evolving without getting too sappy.
Of course, there are villains after them. The Walking Dead: Daryl Dixon takes a wise page from the underused military vibes of 28 Days Later and Day of the Dead, introducing cruel soldiers and crueler military science experiments. There aren't a lot of confrontations between Dixon's gang and the villains for a while, save one brief but satisfying all-out fight at a convent, but when there is, the series gets inventive. The weaponry used here is fascinating, incorporating some of the old defensive equipment stashed in castles and cathedrals, from a bludgeoning mace to a European flail.
Related: The Walking Dead: Dead City Review: A Surprisingly Good Redemption
The zombies get a bit of an update too, in different ways. There are "burners," which bleed Xenomorph-like acid and can burn you with a touch. Beyond being dangerous, the series incorporates the creatures in surprisingly unique ways from time to time. This accompanies Daryl Dixon's proclivity for quiet, odd little scenes that don't serve the narrative but create memorable moments for the characters and delightful little pauses. A grotesque zombie orchestra, a visit to Jim Morrison's grave, children watching Mork and Mindy — the new series doesn't rush into anything, instead preferring to enjoy its own little quirks and distinctions.
Ultimately, from a moving message that should resonate with the more spiritual or religious viewers, but can still work for atheists alike, to its small deviations from the norm, The Walking Dead: Daryl Dixon is a very good series. Part of that is the titular character, of course, but Poésy shines alongside Reedus. By taking us to France, The Walking Dead has reminded us that the world's a bigger place than we may realize, and that ending it is harder than you'd think thanks to some strong and compassionate people. You've just got to have faith.
The Walking Dead: Daryl Dixon premieres on Sunday, Sept. 10 at 9 p.m. ET on AMC, with subsequent episodes airing the same time each Sunday night. It can also be streamed on AMC+.