How groovy is the tagline for season two of Minx: "Getting bigger, going harder." The show delivers on that front, and then some. Between the addition of Elizabeth Perkins (The Afterparty) as a wealthy investor and several effective story arcs about sex, sexuality, power plays, feminism, and schlong tennis — you just have to watch for yourself — Minx is as creatively fertile as ever. Thanks to Starz.
The fetching series was dropped by HBO after already being picked up for a second season by the cable powerhouse, a move that star Jake Johnson (New Girl, Spider-Man: Into the Spider-Verse) recently called "f***king gross." Thankfully, Starz scooped up the inventive 1970s comedy about an earnest feminist, Joyce (Ophelia Lovibond of Guardians of the Galaxy), who joins forces with a shady publisher, Doug (played by Johnson) to give birth to the first erotic magazine for women.
In season two, Doug, Joyce, and the entire Bottom Dollar crew grapple with Minx magazine's massive success, which ultimately takes them all to new places, personally and professionally. There's more money, fame, temptation, and, in case you're wondering, full-frontal male nudity. Prosthetics or not, Minx is as randy as ever.
Minx Gets Mighty in Season Two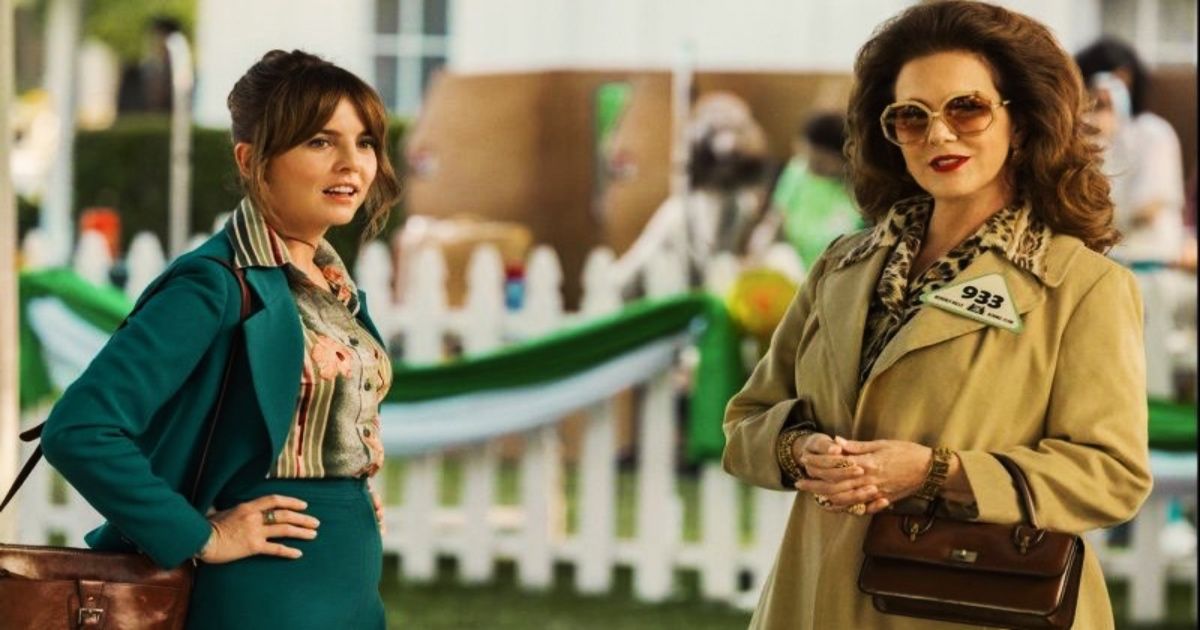 Set in 1970s Los Angeles, Minx was created by Ellen Rapoport, who remains on board as showrunner and executive producer, alongside the indelible Paul Feig and Dan Magnante. Jake Johnson also serves as a co-executive producer for Lionsgate Television. In addition to Johnson and Lovibond, the great ensemble cast returns. Idara Victor (Shameless) is back as Tina, Jessica Lowe (Righteous Gemstones) as Bambi, Lennon Parham (Bless This Mess, Better Things) as Shelly, and Oscar Montoya (Bless the Hearts) as the ever sassy Richie.
Season one ended with publisher Doug handing over control of Minx magazine to Joyce, but as things get rolling for pantsuit-wearing Joyce, Doug surprises her with yet another opportunity to join forces and work together again. Johnson and Lovibond generate great chemistry and they each bring something unique to their characters. As season two plays out, expect plenty of tit-for-tat power plays between Joyce, who's on the rise, and Doug, who can't seem to find his footing initially with all the changes occurring.
Related: Jake Johnson's Best Performances, Ranked
Somehow, the writers make all this relatively believable as Joyce becomes a feminist icon of sorts under the watchful eye of sequestered multimillionaire, Constance Papadopoulos (Elizabeth Perkins in fine form). But there's something mysterious about Constance here, and as the season plays out, some wonder if placing trust in a fickle wealthy person will really pay off.
As Joyce's celebrity soars alongside Minx magazine's, the rest of the staff gets plenty of work. Bambi finds a curious new alliance with Joyce's sister Shelly while also coming to life on her terms. Richie (a pitch-perfect Montoya) seems to be the sole voice of reason throughout the season as he's stretched creatively. Tina comes to terms with her role at the magazine, what her future may hold, and her relationship with Doug. Can they keep it going? The writers do a fine job with each episode, setting up a dilemma and seeing it through to the end. Collectively, this is a dynamite season with plenty of compelling storylines you find yourself invested in.
The Overall Tone of Season Two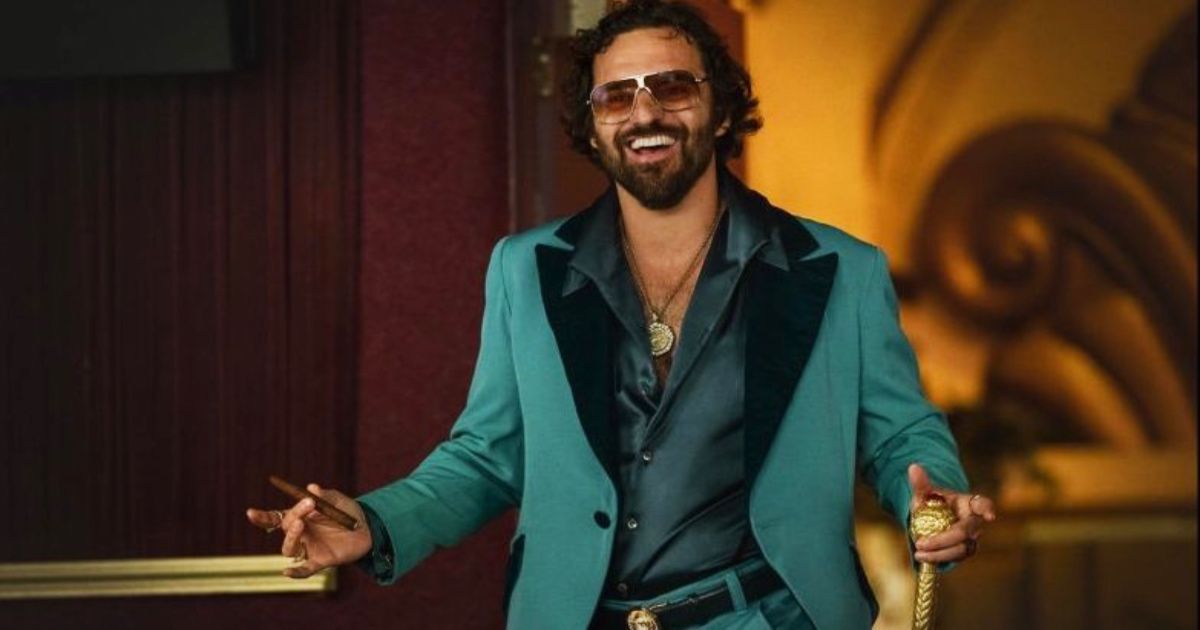 Hey, it's the 1970s in this show, so there's plenty of fodder. If you can take your eyes off of the groovy attire — who knew yellows and browns were so in style? — you realize the writers capture the era effectively, and, in turn, Joyce's thirst to find success. With Constance forever looming over both Doug and Joyce, our main characters are constantly confronted with attaining some sense of prominence and stability, even if their newfound success continues to create an even more frenetic lifestyle. Seems everybody at Minx longs for the days when things felt more cohesive, even if that meant working harder.
Related: Starz: Best Original TV Shows on the Subscription Network
Showrunner Ellen Rapoport aptly captures the mood of the day, and how a handful of iconic men and women somehow fueled a boarder movement that would later be celebrated and revered in the decades to come. A movement that would also, surprisingly, struggle to be kept alive during a divisive political arena in the 21st century — sexual freedoms, women's rights, etc. Rapoport isn't giving viewers a history lesson here, more like a snapshot in time. The result is engaging, amusing, and often endearing.
The show also does a nice job of illuminating something we all know: with wealth, comes power. And those working under the mega wealthy often must adhere to special protocols. In that respect, it's refreshing to see Perkins here in a more grounded performance than her role as another wealthy woman in The Afterparty — even though she was a hoot there. She elevates Constance in what could have been just another stereotypical character.
Meanwhile, 1970s fashion, "naked" men, and amusing scenes filter into the mix throughout the season, giving the creators plenty of room to expand even further should there be a third season. Let's hope so. Doug, Joyce, and the gang are just too fun to leave behind.
Minx premieres Friday, July 21 at midnight (ET) on the STARZ app, all STARZ streaming and on-demand platforms.