By all accounts, Harlem is a hit. A series about four women coming to terms with life and carving out their destiny? What's not to like? Tracy Oliver delivers a tight, sharply written, and stellar outing while still managing to keep things breezy.
There's plenty of brouhaha with the gals—lead by Meagan Good (Think Like a Man), Jerrie Johnson (Mother's Milk, Good Trouble) Grace Byers, and Shoniqua Shandai—this season, which drops after a 13-month-long hiatus. Chief among those changes is Camille's (Good) surprise kiss with her ex, Ian (Tyler Lepley of Baggage Claim and The Have and the Have Nots), which went down at the end of season one. Can she make it work with her ex again?
Meanwhile, expect some significant shifts elsewhere as season two progresses, particularly with Byers' Quinn, who explores her identity, and queer exec Tye (Johnson), whose past loves diss her on the wonderfully titled, SheBToxic. Still, these ladies are committed to living their best lives—no matter how messy it can be. And that's the joy of Oliver's series. The woman here are hell-bent on discovering what they really want and, deep down, who they really want to be with.
In fact, Good says there's so much at stake for her character, Camille, going into season two. "She needs to be self-aware and emotionally mature to move into that next space in the way that she's hoping for," she said, "even if it's not a specific thing, but just in a way that is going to benefit her for her future." Good shared more with MovieWeb in the exclusive clip below.
Change Is Coming
For Jerrie Johnson, playing Tye Reynolds, who has become a fan favorite of the show, has been a dream role. When asked what she feels audiences are resonating with in the series, overall, Johnson noted that the series debunks a bevy of "myths."
"It's that thing of, 'Wait, this [life] doesn't look like any of the Disney fairy tales, but it is my life, and it is my truth," she shared. "Then there's also the nuance of Black female friendships, and the individual struggles of trying to find Black joy, or trying to navigate health issues, whether it's physical health or mental health. I think there's a place for everybody to see an amazing part of their life but also a messy part of their life and then to watch somebody else unpacking in front of them."
Related: Exclusive: The Creator and Cast of Harlem Say Audiences Will Be Surprised with Season Two
That's the modus operandi in the season ahead, which creator/writer Tracy Oliver says was challenging at times to manage creatively. "This season was even awkward and messy for me as a writer to deal with because in life, sometimes I like to avoid that stuff [written about in the show]. The reason why we pick up right where we left off in season one was because we were trying to get to the uncomfortable part and dealing with the aftermath of actions that were made that you can't undo."
Tyler Lepley on Playing Ian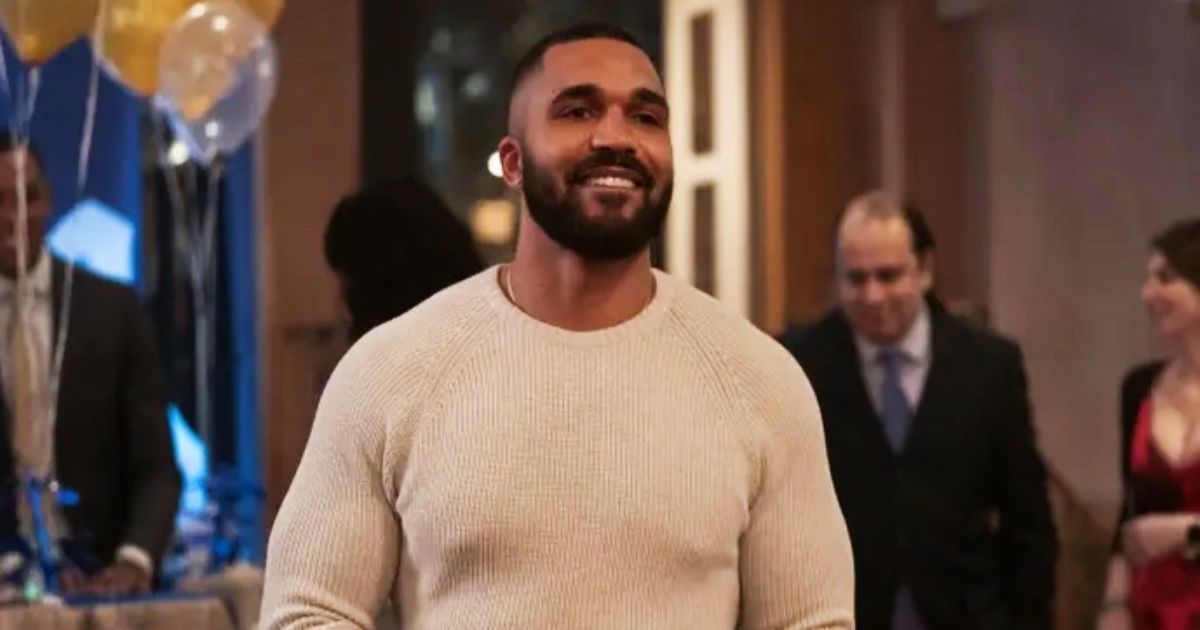 Harlem has generated a stellar fan base. That's partly due to the creative team behind the scenes. In addition to Oliver, Amy Poehler (SNL, Parks and Recreation), Kim Lessing, Dave Becky, Britt Matt, Linda Mendoza, Pharrell Williams, and Mimi Valdés are all executive producers. That's a powerful team. The talent in front of the camera isn't lost on Tyler Lepley, either. Lepley, who plays hunky Ian in the series, said he was inspired working with a predominantly female cast.
"They bring something necessary to the screen," he shared. "From the outside looking in, these women are beautiful, they're gorgeous, they're strong—inside and out. But then when we actually see the layers of these characters, it's incredible. Throughout the duration of this season, we peel those layers back and show a very human aspect of things; women who don't have it all figured out, women who are trying to figure out their love life, and more."
Related: Little Dixie Review: Frank Grillo Leads a Stylishly Brutal Thriller
He noted that viewers have resonated with the storylines and the way Oliver, and the creative team capture the nuances of being human. "I also think audiences connect with the fact that this is almost like a new Black revolution that we haven't really seen. We have people that are super strong and people that are super vulnerable, and people that don't seem to have it figured out. There's a great marriage of strength and virility here."
"There's a really good contrast; a juxtaposition happening, too," he added. "I feel like when I'm looking at art, or watching TV shows, or listening to music, I'm always looking at that juxtaposition because that's what makes me human. And that's what people are really connecting with in Harlem."
Catch season two of Harlem on Prime Video, beginning February 3.