If you're a fan of Blumhouse (The Horror of Delores Roach, Insidious: The Red Door, The Black Phone) and gripping hostage thrillers, then buckle up for The Passenger. The film, which is directed by Carter Smith and stars Kyle Gallner (Scream 5, Smile), Johnny Berchtold (Gaslit), and Liza Weil (The Cleaning Lady), arrives on digital and on demand Aug. 4, and hits MGM+ later this year.
The story showcases Gallner — cinema darling du jour — and Berchtold in captivating performances that also provoke thought. Randy (Berchtold) doesn't like much drama and is fine lingering on the sidelines. That changes when his brooding coworker Benson (Gallner) suddenly embarks on a violent rampage and leaves wreckage in his path. Pulled into Benson's emotional black hole, Randy must confront his fears and come to terms with his own troubled past. Or face Benson's unpredictable wrath.
Written by Jack Stanley (Lou), the psychological thriller delivers a mind-bending experience as its two main characters move through their emotional minefields. Aren't we more than our worst faults? That's what director Carter Smith asks here. The filmmaker (who also directed The Ruins and last year's disturbing shocker Swallowed) shared more with MovieWeb in this exclusive interview.
Working From a Powerful Script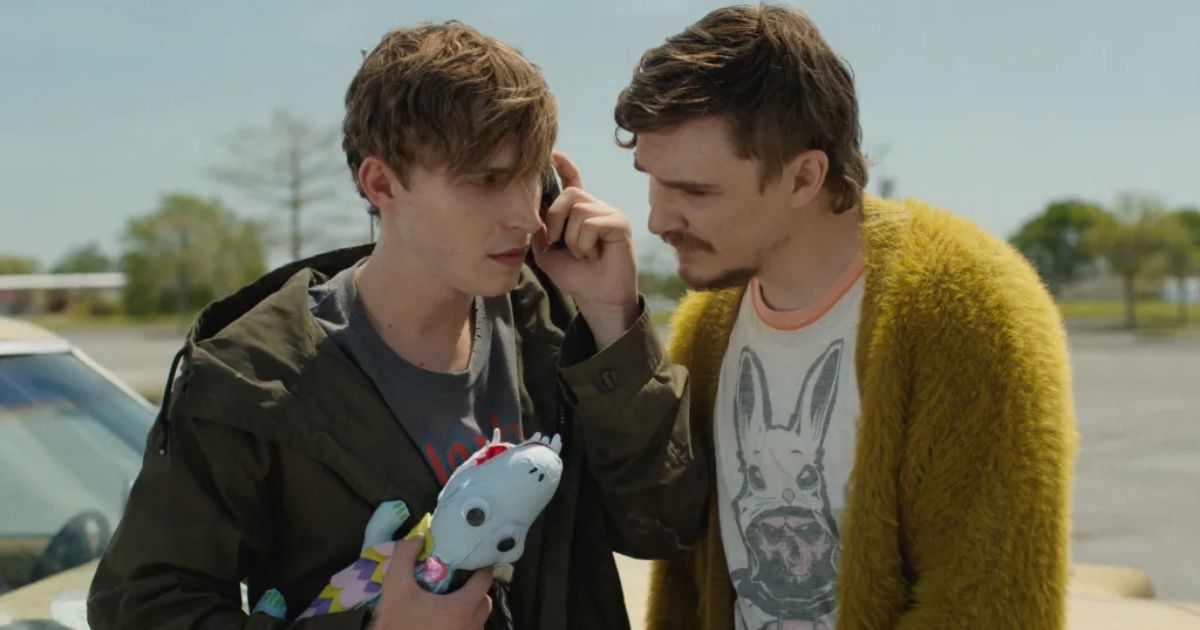 Almost immediately upon receiving Jack Stanley's script, Carter Smith was intrigued. The story presents a seemingly no-win, claustrophobic situation when Benson takes Randy hostage after a bloody rampage he initiated in their workplace.
"Jack's script was beautifully written. So often you get scripts that are sort of 60% of the way there, but something is missing," Smith said. "From the first time I read his script, it was like a punch in the gut. It was fully formed." He continued:
"The most interesting thing was this weird messed up relationship between Benson and Randy, and yet how something so, sort of, touching, personal, and intimate could grow out of something so horrible. The horrific stuff that happens at the beginning of the film didn't preclude them from kind of becoming friends in a way that I think surprised me as a reader. And hopefully surprises audiences, too. That was super fascinating to me."
Carter, who grew up in a small town in Maine and was inspired by art house cinema, said his biggest hope for the film was effectively establishing a character like Benson in a realistic and human light. "I wanted to make sure he came off as somebody who was more than the bad thing he does, and if he had been given access to, or had the opportunity to deal with some of his struggles, whether their mental health struggles or childhood trauma struggles… that hopefully people may see a kernel of Benson in someone they know, and that may, help connect them to get some of the help."
Related: Exclusive: Swallowed Director and Stars on Their Intense New Thriller
On Working with Kyle Gallner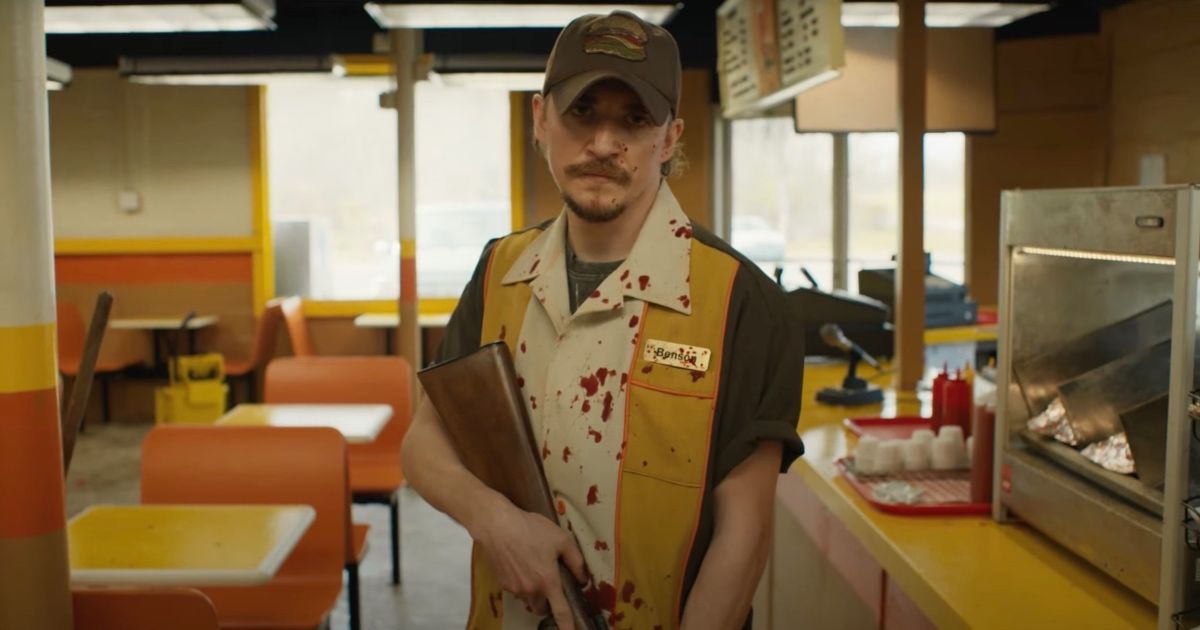 Kyle Gallner's star power continues to glow in the eyes of Hollywood filmmakers. The young actor stood out in recent films like Scream 5, Smile, and the recent indie film Mother, May I? As Benson, Gallner presents a tortured soul past traumas can no longer remain buried. In a fit of rage, Benson feels he is finally taking control of his life and other situations around him, but he's actually painting himself into a corner, especially after taking Randy hostage.
"Kyle is great. He has the ability to be charming and charismatic, and sort of have this leading man energy. But he's also not afraid to explore the darker, weirder, more bizarre types characters," Carter said. He elaborated:
He's just fearless. No matter what Benson was doing, Kyle was always really connected to the humanity of it. There was never anything performative or showy about Benson. Kyle's performance felt very grounded. It was this incredible mix of crazy and tender and touching, which is not always the easiest thing to pull off seamlessly.
Related: Mother, May I? Review: A Sophisticated Psychological Horror Film
There are a few deeper layers to the film's messages and the character of Benson, and what Carter and the screenwriter wanted to capture with him, and also Randy. "I think spending the day with these two characters, you can't help but see Benson as a real person," Carter went on. "You know, when I read it, I really liked him. And halfway through the script, it made me really conflicted. I was like, I don't want to like this guy as much as I do, because he's done this horrible thing. But I still like him. I found that conflict to be really interesting, and maybe audiences will, too."
As for one of the things he hopes the film sparks, Carter added:
"This story could have been quite different. If anything, hopefully people may see a kernel of Benson in somebody they might know. And maybe help connect them to get help and the resources they might not have access to or might not look for on their own. Yeah, maybe that's an incredibly weird and preachy thing, or it's overthinking it, but I want people to enjoy the 'ride' of the film."
The Passenger will be available on digital and on demand Aug. 4, and will hit MGM+ later this year.