Horror films are everywhere these days. In addition to M3GAN currently holding its own at the box office, a new promo poster for Knock at the Cabin was just released as we await M. Night Shyamalan's next project. And now, there is The Offering, released January 13, 2023.
Starring Nick Blood, The Offering takes place in the wake of a young Jewish girl's disappearance, as the son of a Hasidic funeral director returns home with his pregnant wife in hopes of reconciling with his father. Little do they know that directly beneath them in the family morgue, an ancient evil with sinister plans for the unborn child lurks inside a mysterious corpse.
We recently caught up with Blood, who also plays the father of Sydney Sweeney and Maude Apatow's characters on HBO's Euphoria, and recurs in the Disney+ series Andor, which successfully built off the foundation of Rogue One: A Star Wars Story. Folks might also remember Blood as a fan-favorite character from the ABC series AGENTS OF S.H.I.E.L.D.
Tackling Horror and Finding Good Characters
MW: What was it about The Offering that attracted you to the project?
Nick Blood: The most fun thing personally, for me, is the character. I've done been lucky enough to do certain things where, you know, for example, maybe you go on, you know the project isn't gonna be big, or it's stuff I've done in the past. I remember one particular project, I thought, "I don't know if it's that good, but the role is really fun." I'm thinking of this one particular project in the past where I just thought, "This not the typical thing I get to audition for, that character." So I was just like, "Yeah, I'm up for it." So, in this case, originally the character "Art" was a little bit different. He was far more duplicitous, a bit more kind of slimy and sleazy… Then they start to shift [the character] because they wanted to make him a bit more likable and relatable. But what he's going through was interesting to me. He's been part of this community that he's rejected, he's left. And now he's coming back to reconcile but with this ulterior motive. And I liked that conflict within him…
I mean, I'm not a horror fan. I'm squeamish, and I'm the worst… So I find it tricky reading a horror script because it's not a genre I'm familiar with. So I referred to my manager and was just like, "Is this good?" And he was very, very positive about it and very, very positive about the team, and their passion and enthusiasm. And I just felt like I was in safe hands. They've done so much research into the mythology and so on. So I had real trust in them.
Related: M3GAN Review: Blumhouse Horror Offering Will Make You Shriek & Laugh
MW: In preparing for the role, did you draw on any personal experiences, in addition to your research?
Blood: Well, it's tricky because, and I won't give away any spoilers, but there's an experience [my character] Art has in the film that I've had an experience of. And that was both difficult to explore again, but also informed — the scene, the story, and the performance — not something which is easy to revisit.
MW: Is there a genre you particularly favor? Or is it just a matter of whether the script is good?
Blood: Yeah, I'd certainly say, if the script, story, and characters are good. Character is a big thing for me… I really love talking to people. I love figuring people out. So, character is a huge thing. But I'd say as far as genres, I like the subversive. I like things where they get surreal, but I do generally like grounded stuff that's very subversive, whether that's comedically subversive or a little bit rogue and rebellious, dangerous kind of subject matter. True Romance is my favorite film. I love Little Miss Sunshine, most of the stuff the Coen brothers do…
I think that's what's beautiful about my job, and about film and theater and TV. It's a communal experience where, for me, it's about communication. We all get it. When we're exposed to comedy, everybody's laughing. We're all going, "Oh, we see the same thing. We understand the world in the same way." And I think that's beautiful.
Euphoria, Andor, and Future Projects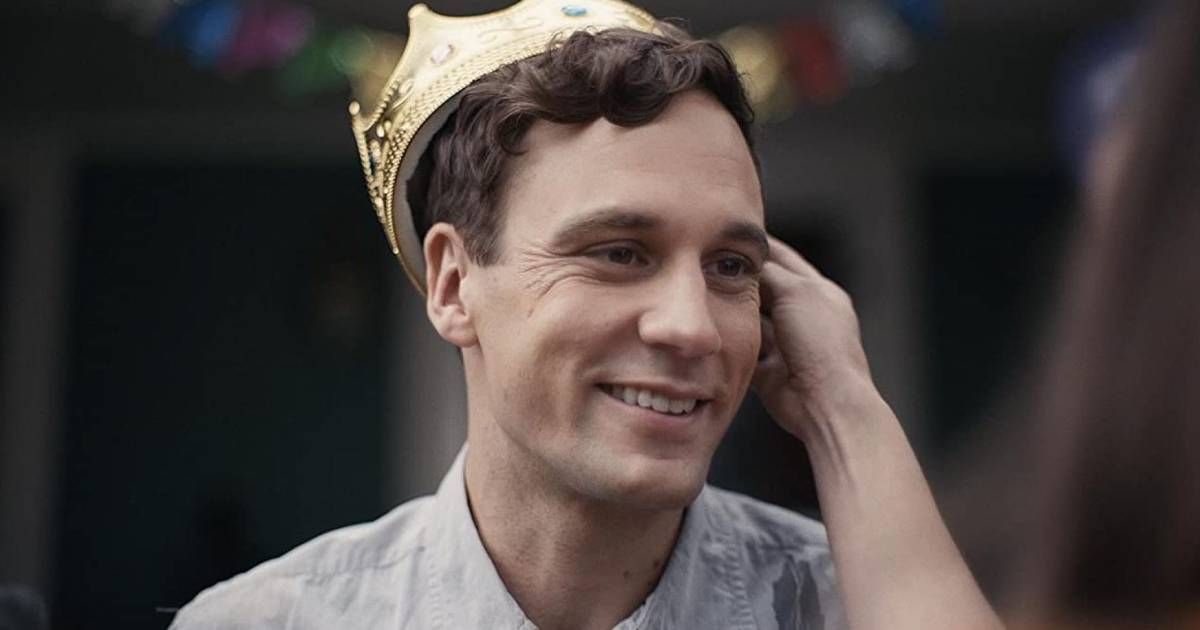 MW: You've been in some of my favorite TV series: Euphoria, Andor, Agents of S.H.I.E.L.D. Would you be interested in returning to any of those franchises or TV shows?
Blood: Yeah I mean, we shot a pilot of a spin-off with me and [S.H.I.E.L.D. co-star] Adrianne Palicki. And it was a very fun role to play. And yeah, if someone turned around and said, "Hey, we're going to do something else," Me and Adrianne, we got on really well. My closest friend in the world is Iain De Caestecker, the guy who plays "Fitz." And Henry [Simmons], we're really close.
Related: These Are the Movies Quentin Tarantino Grew up Watching
And then something like Euphoria, I mean, I'm not a huge part of that. But it's an incredible thing to be a part of because just to watch Sam Levinson work, he's on another level. His vision is remarkable. He knows every single frame that he's going to shoot. He speaks in the language of film… It's just incredible to watch. And yeah, I mean, you never know if that comes back around again. I did a little bit on the second [season], so who knows? But it's a real privilege to get to watch him work. That guy will win Oscars someday.
And with Andor, I haven't actually seen it yet… I was a huge fan of the original [Star Wars] films, the first three when I was a kid. So you think, "If I could tell my child's self that they were going to be in a Star Wars production," he probably wouldn't have believed it. And I get a lot of kudos from my nephews.
MW: Are there any other projects you're working on, that you'd like to share about?
Blood: Yeah, I've got a new Paramount series coming out, Chemistry of Death. I think they're sticking with that title, it might change. But that will be coming out, I think, in the next few months. And then I just finished shooting this Apple series… And then me and De Caestecker are trying to get a film off the ground, actually.
The Offering comes to us from DECAL.