Ready to raise your coffee mugs and smile for Season 3 of The Morning Show? Hold that thought. Apple TV+'s Emmy- and SAG-winning drama has a brand-new groove in season three, sending its beleaguered characters into new territory. That also gives these UBA Network folks more to consider, personally and professionally, as they experience life-changing shifts with a drop of a dime. Par for the course for this often frenetic yet never dull series.
The big news this season is the addition of Jon Hamm (Mad Men, Good Omens, Top Gun: Maverick), who comes on board as a charming, cocksure tech billionaire ready to bail out the network. Hamm is a fixture throughout the season, especially in its latter episodes. Think Elon Musk, sprinkle in some Jeff Bezos and add a touch of Cary Grant. Boom. Money, and sex appeal. What can go wrong? Plenty — in the show and with the show — but all too often we're in a love/hate relationship with the series, so best to hold on for another whirlwind ride. Read on.
New Showrunner, New Focus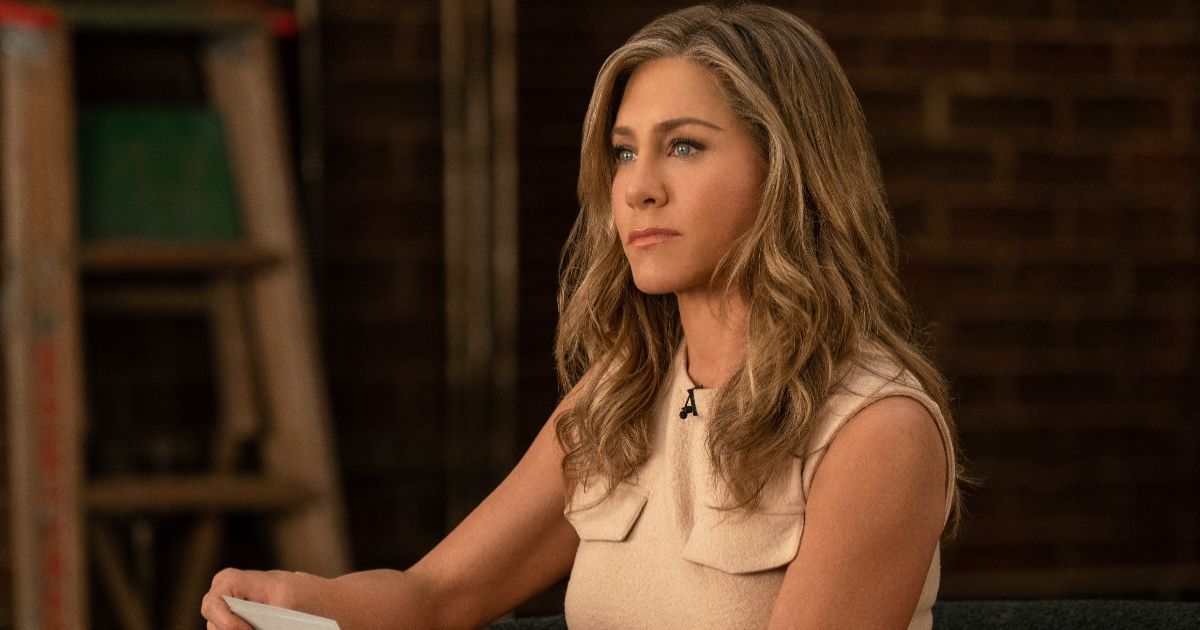 There's always been a bit of frenetic anxiousness to The Morning Show, mostly in the way it was executed. Season one, while fiery and ultimately enjoyable, often felt jarring — how many more times did we need to see Jennifer Anniston's Alex Levy "react" to something? Season two was filled to the brim, and felt as if it was undergoing an identity crisis — let's cram in the pandemic, Bradley's (Reese Witherspoon) troubled brother, some unrequited love, and tie up Mitch's (Steve Carell) shaky storyline as quick as we can, shall we? Oh, then let's send Mitch driving off a cliff to wrap up that sexual harassment #MeToo storyline.
Season 3 feels a bit different. Think of it as a fresh start. That's partly due to the addition of new showrunner Charlotte Stoudt, the writer/producer who helped breathed great life into shows like Fosse/Verdon and Pieces of Her. The frenetic vibe is still here, perhaps more nuanced and controlled, and while Stoudt does her best with what The Morning Show allows, it continues to pack in too much and shift dramatically on a whim. Sometimes that's engaging. Other times, maddening.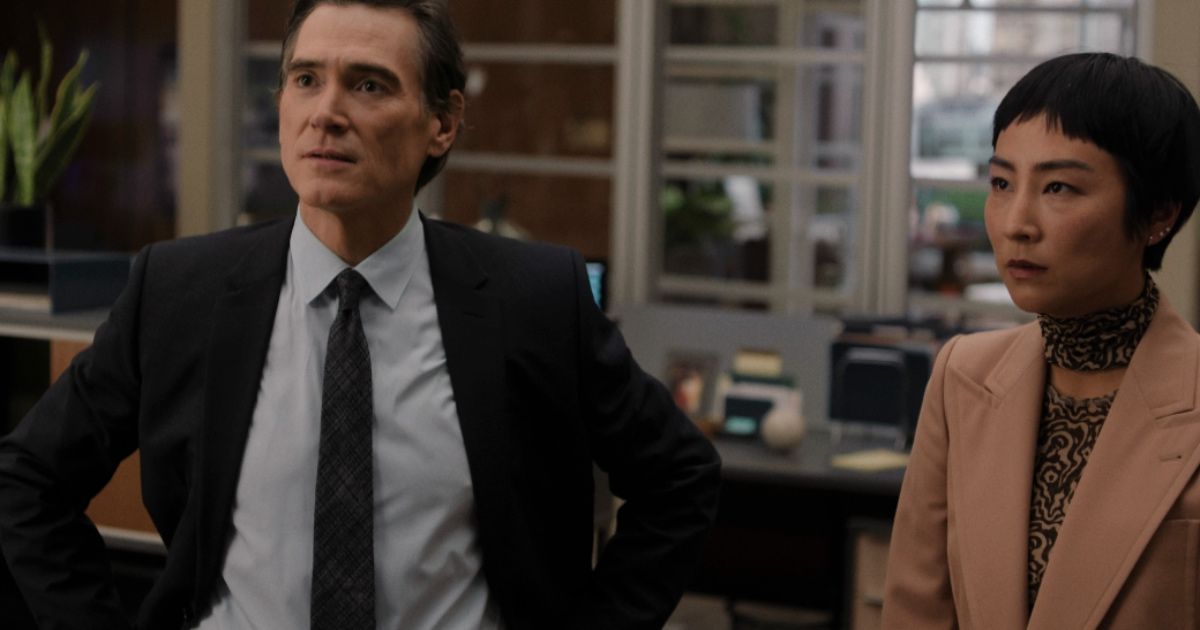 The show already received an early renewal for season four, and director/executive producer Mimi Leder's focus is usually sharp as can be, so why pack so much in? Best to let some things linger.
Last season bowed with Alex getting COVID and recording her journey. Season 3 leaps forward to March 10, 2022. We're on the other side of the worst of COVID and life has returned to "normal," despite any lingering existential malaise brought upon by the pandemic. "How do we get back to feeling alive?" our dear Alex Levy asks early on. "I don't even know what that is."
Related: 10 Series to Watch If You Love The Morning Show
UBA head Cory Ellison (Billy Crudup) wants to lure tech titan Paul Marks (Hamm) into the mix and keep the network growing. Alex is enjoying a newfound groove sans Bradley as The Morning Show cohost, and her new Alex Unfiltered show gives her plenty of talk show fodder to focus on. She's also about to be launched into space. (And we're only four minutes into the first episode). Marks happens to own the rocket that will launch Alex into the ether, thereby becoming the first female journalist into space. Cue: Big plot twist.
The rest of the gang have their own dilemmas that hold our interest. But keeping up with this fiery group is a bit of work. Especially for a comedy/drama meant to entertain as it attempts to also provoke thought. In that case, forget the coffee mug. Let's break out a few bottles of wine. Things get heavy, folks.
Bradley and The Morning Show's Other Characters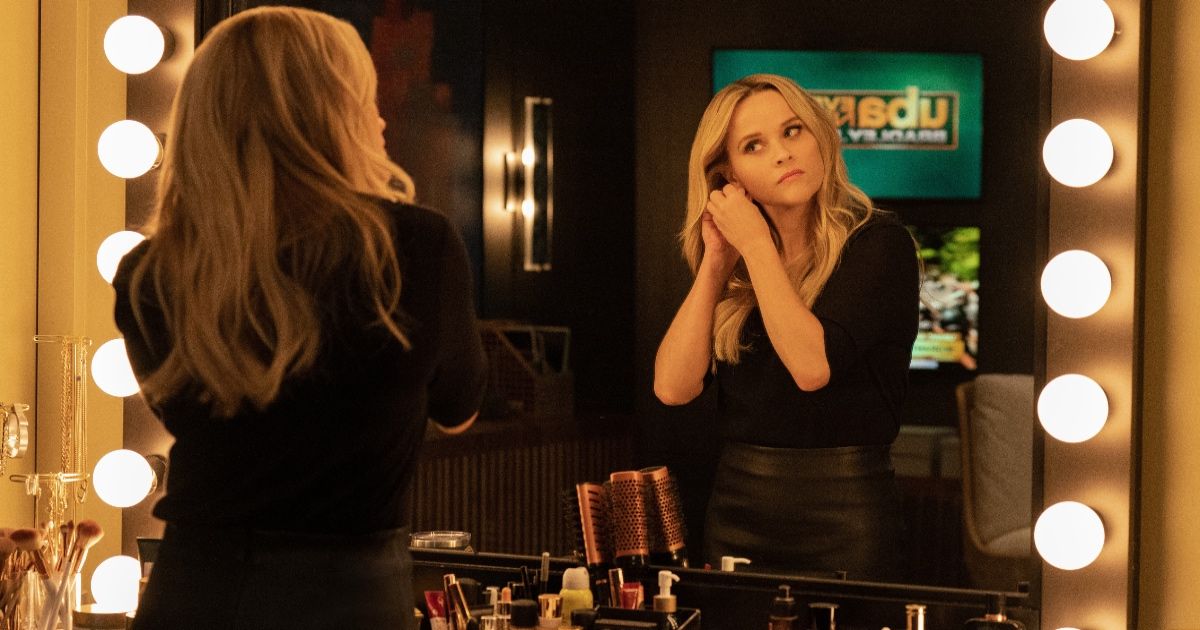 Elsewhere in The Morning Show, Bradley (Reese Witherspoon) is anchoring the evening news and hoping a potentially big story pays off. Out of all the characters and actors, in fact, Witherspoon's Bradley emerges as the most interesting character this season. Witherspoon takes her character to new heights this season, grounding the character while also effectively capturing how flawed and unsettled she is. Bradley's past always seems to come back to haunt her, and this season it boomerangs back once again, courtesy of her troubled but reformed brother Hal (Joe Tippett). That places her in Cory's line of fire. Some people weren't much of a fan of the Bradley and Hal storyline, which often derailed the show. Somehow it works this season, so go with it.
Ever loyal producer Chip (the great Mark Duplass) continues to struggle with maintaining a good balance between work and his personal life. There are some surprises there, in fact, and challenging for everybody involved, but ultimately, Chip will always be married to his job — and, in a sense, Alex.
Related: The Morning Show: Why the AppleTV Series Was Perfect for Jennifer Aniston's Return to Television
Karen Pittman, surely one of the best actors in this show, continues to captivate as The Morning Show producer Mia Jordan. Stoudt and director Mimi Leder capture some of Mia's more gripping scenes with depth and meaning. We also dive deeper into Stella's (Greta Lee) backstory. It's conveniently linked to what's unfolding with UBA, but it's nice that Lee has been given more space to play around in the acting sandbox. The rest of the cast, including Nestor Carbonell, deliver, but it's newcomer Nicole Beharie that you should watch out for. The actor offers a powerful turn as Christina Hunter, a former Olympic gold medalist who has entered the media world, for better or worse.
Plot Shifts and More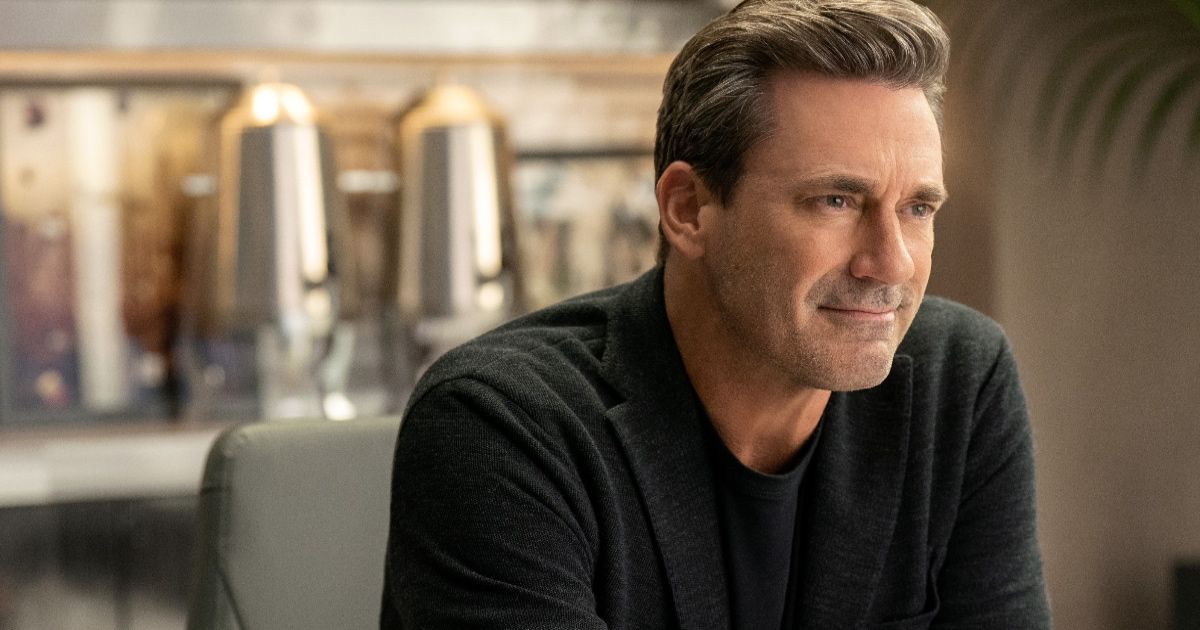 Initial plot points take major swerves throughout the season. One episode, we're headed one way. The next week, we're going in an entirely different direction. The Morning Show loves to employ that big switch. Maybe we've grown fond of it. Still, you wonder what this show would be like without having to do all that. Elsewhere, it's refreshing to see Alex and Bradley no longer battling things out, more or less. Both characters have found new footing in their lives, even though Bradley's past is an issue.
The main throughline this season is the future of UBA. Jon Hamm is a nice addition here, infusing his billionaire savoir with élan. You may predict where some things will head with him, but there are some pleasant surprises to the kind of character he portrays. Overall, Season 3 takes the creative baton introduced in Season 1 (workplace misconduct) and dives into workplace race relations. Sobering all around, yet, like many of The Morning Show's reflective moments, it feels a bit preachy.
If you're wondering about Julianna Margulies, fear not. She's back as Laura Peterson, the anchor who was outed in the 1990s and lost her post at UBA only to become one of the country's finest journalists. Bradley and Laura's relationship fueled many a storm last season, and the show takes the duo to new places this season, especially in the last few episodes. Best to experience that arc on your own. But wow, do you wish this series would give Margulies, one of the finest actors in television, even more to do. How much better would this season have been?
The Morning Show may always be jam-packed. That's the show we've been given here. Still, the series manages to remain engaging and very fun sometimes, even when you just want to grab hold of these tightly wound characters and shake them.
Season three of The Morning Show premieres on Apple TV+ September 13.