The Miracle Club, with a dream ensemble cast including Oscar-winning actors Dame Maggie Smith (Downton Abbey) and Kathy Bates (Misery), along with the great Laura Linney (Ozark) and Agnes O'Casey (Dangerous Liaisons), is a story about three generations of friendship set against the backdrop of faith and forgiveness. Together the four women embark on a pilgrimage from Dublin to the French town of Lourdes, where millions travel to annually in search of a miracle.
Set in 1967, the film isn't necessarily a feminist one, however it drives home the point that women are not only the backbone of their families but, when united in friendship, they become truly powerful, even before it was accepted in society for them to be so.
The Our Lady of Lourdes Sanctuary is in the Pyrenees mountains, located in southwestern France. As a Catholic tradition of faith, the body of water in Lourdes is believed by many to have healing powers. There have been several documented "miracles" or otherwise unexplained happenings at the site.
The four women of The Miracle Club, each one strong and multi-layered in their own distinct way, embark on a journey together that they believe will change each of their lives for the good. Though each of them is in search of their own miracle, along the journey what they thought they wanted becomes less important than what they actually need.
Written by Jimmy Smallhorne (2BY4) and Timothy Prager (The Maid) and directed by IFTA Best Director winner Thaddeus O'Sullivan (Nothing Personal), The Miracle Club is a classic and refreshing tale about the real miracle of learning to confront old and stubborn wounds in order to heal.
The Miracle of The Miracle Club Finally Being Green-Lit
Nearly 15 years ago, Thaddeus O'Sullivan, who has been directing films for over 40 years, was asked to direct The Miracle Club. In an exclusive with MovieWeb, he sat down to talk about the long journey for this particular production to finally arrive and what drew him to it in the first place.
"At the time, HBO was initially planning to do it. I was interested of course, but it didn't get off the ground at that point. Sometime later, the screenplay went into development and I became re-attached, and we developed it for a while," said O'Sullivan. With that, and after an eventual shift over to Sony Pictures Classics, came many years of near-greenlights and then production delays including the COVID-19 pandemic.
From its inception, O'Sulivan shared that both powerhouse actresses — Bates and Smith — were also attached to The Miracle Club. Smith, he said, was on board even before he was. Fearing that the great fortune of such legendary talent may wane as the years passed, O'Sullivan said he would every so often call Smith's agent and ask if Smith was still planning to be involved with the film.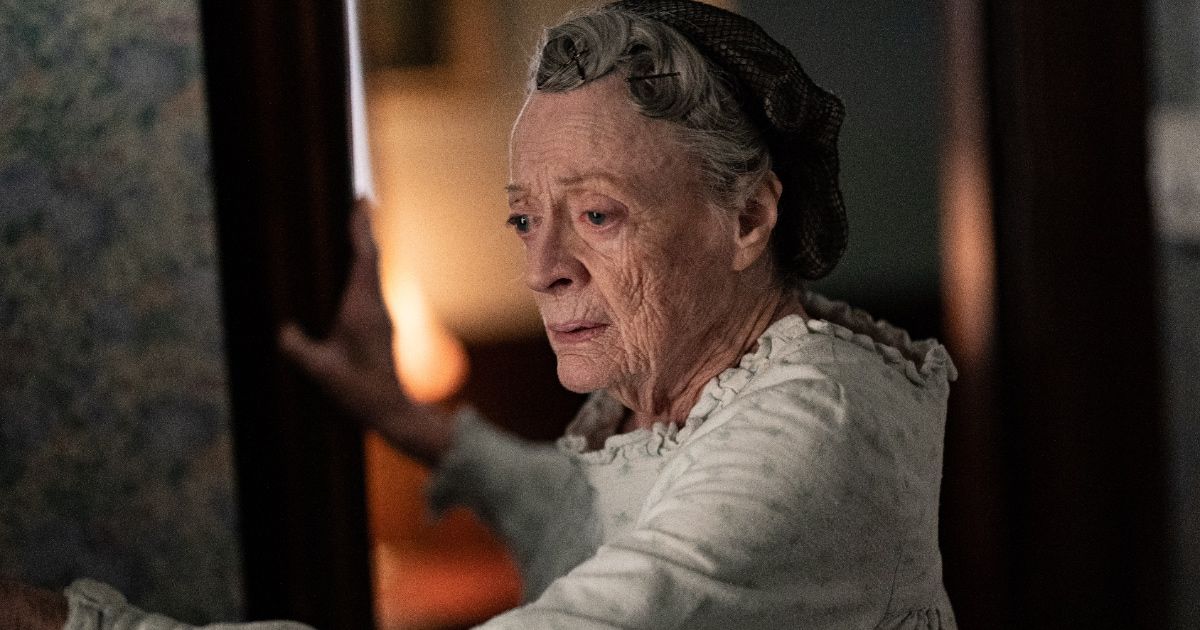 Finally, recalling the memory with humor, he said that her agent assured a consistently persistent O'Sullivan that, "Yes, she still wants to do it. Please don't ring me again."
"That level of attachment is just unique," he said. "We knew this movie had to work. The actors are just so brilliant."
Related: Here Are the 8 Best Maggie Smith Movies and TV Shows
Noting how much he cherished Smallhorne's original story and humor and their collaborative work together, O'Sullivan explained, too, how the story evolved over the years to its eventual greenlight with final touches from a writer he had worked with through projects at the BBC.
About two or three years ago we brought on a second writer, Timothy Prager, who happened to be a writer that I'd worked with before. I'm very fond of Tim, and so it was a nice coincidence to have the opportunity to work with him again.
From there, he explained. "We had a chance to sit down with Josh (Maurer), the producer, and get the story to where it is now."
The Miracle Club offers a memorable glimpse into the working class women of Ireland. This is part of the reason why O'Sullivan was drawn to the film and endured the wait for it to go into production. O'Sullivan, who is from Dublin, explained:
"I come from an Irish Catholic family. And I grew up in the period when the film is set. The whole notion of the Lourdes pilgrimage is a very powerful cultural element of Catholic life. And so I always knew about that because it had an importance in my own family, so I was very interested in the project."
How The Miracle Club Paralleled O'Sullivan's Life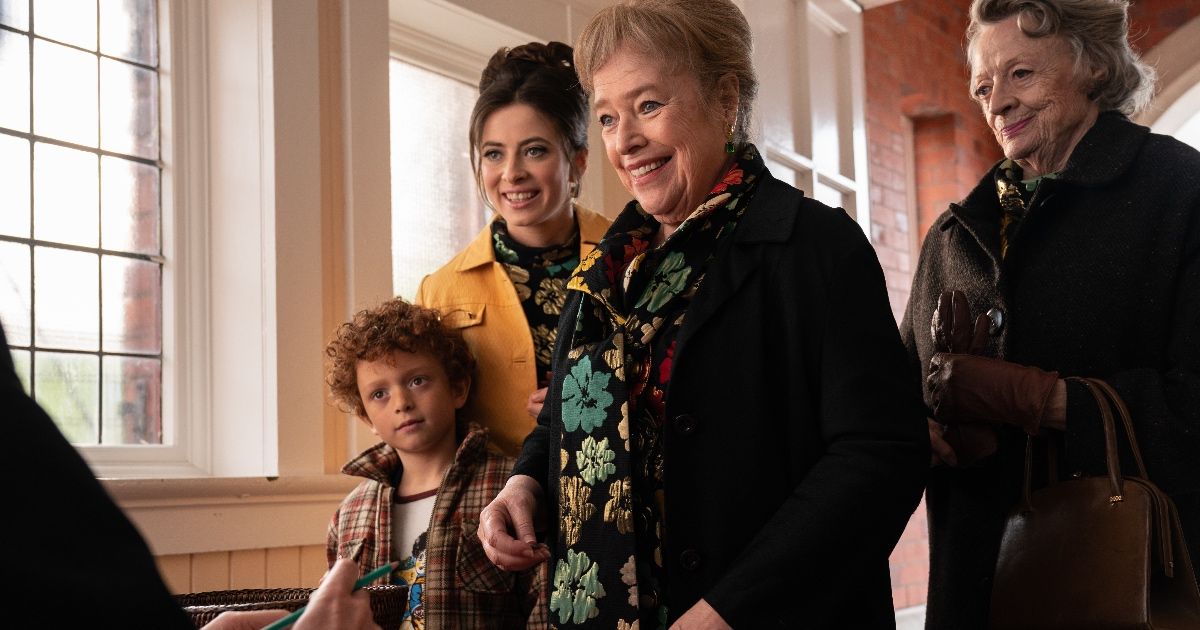 "My father got very, very ill when I was young. I suppose I was five or perhaps six years old. And my mother prayed that he would get better. And, in fact, he did over a period of two or three years, but it was a very long illness and a very, very difficult recovery," explained O'Sullivan.
The director said that during his father's sickness, which was the development of schizophrenia, his mother had always prayed to "our lady" of Lourdes to intercede on her behalf with God, the Father. "And so, when my father initially got better, via a partial lobotomy, my mother's journey to Lourdes was purely to say thank you." He continued:
"There's a lovely photograph of my parents, Denis and Kathleen, about to board the plane around the year of 1952, and they were smiling because they weren't going looking for a miracle. Their prayers had been answered, and although my father was never the same again, he was better and after that he was able to function and to work and to connect and to have an emotional life. In some ways he was still mentally crippled, but for them it was still a journey in which they were overjoyed."
Related: The Miracle Club Review: A Refreshing Tale of Friendship and Forgiveness
After sharing tender memories about his parents, O'Sullivan explained that he doesn't consider himself a religious person, though he was raised Catholic, but that the subject of The Miracle Club was dear to his heart for that reason.
Lourdes is just an extraordinary pilgrimage for the Catholic faith. Whether they are not interested in religion and just curious or for other reasons or spiritual reasons, over 6 million travel to Lourdes every year.
Tying his personal reflections in with the goal of the production, O'Sullivan added, "What I tried to get into the film, in addition to working with the art designers to capture Ireland during that time, was to present the sense of what it is like to be among people who are all committed to a shared something and to also see that in their faces, which is wonderful."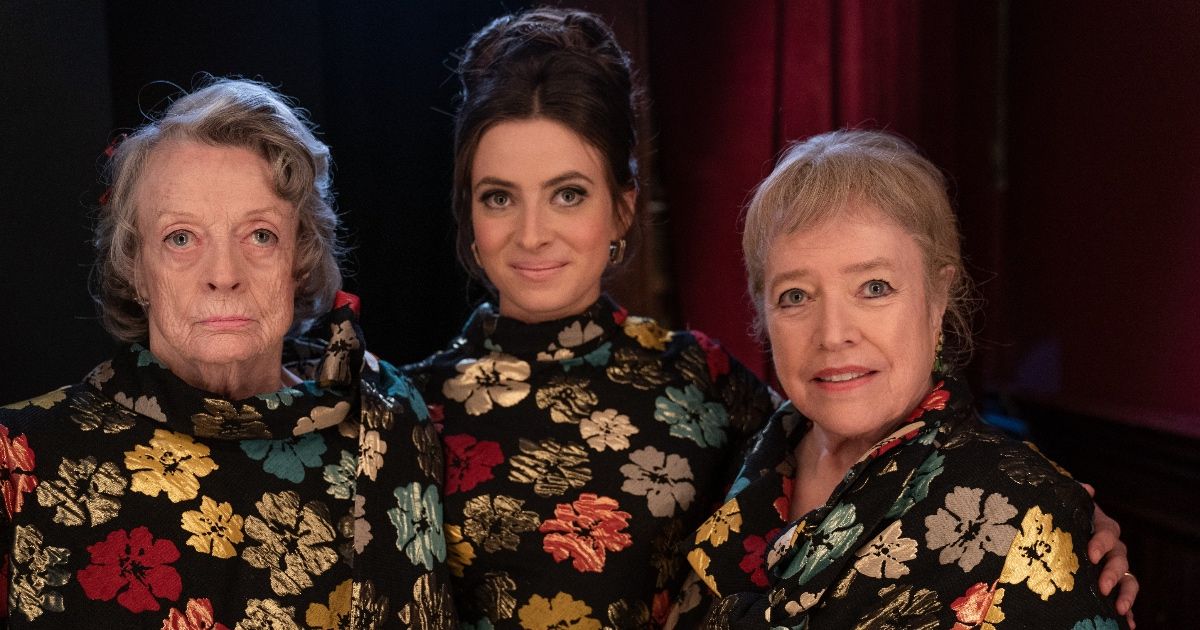 At the core of the appeal of The Miracle Club is that, although it is a rather simple story, it is delivered by a powerhouse collective of incredibly massive talent. There is not a weak actor in this classy cinematic experience.
In terms of directing such accomplished actors, specifically, O'Sullivan said, "I always let actors fly, first, and then I direct them. Even when you're working at a fast pace, one of the quickest ways to get to the heart of what everybody wants is to block actors quickly and then let them play and find their way around the performances and the scenes. And then, if it's good, we say thank you, and we shoot." He added:
Each actor requires different approaches, but I found that all these actors in this film, despite their fame, were all very easy to deal with. It made it very comfortable for me say, when needed for example, 'It would be much better if we did it like this or like that.'
"I was most wary with Maggie [Smith] in particular, probably because of her legendary status, but she firmly told me, 'Just tell me what you want.'"
The Miracle Club is a film which O'Sullivan said he hopes will remind people that, "There's always hope. And, we've always got to give one another hope."
Reflecting on the professionalism of actors of such high caliber who delivered such a powerfully simple message, O'Sullivan elaborated on how they were collectively able to deliver such a well-acted film. "Actors like that come with the most extraordinary understanding of their characters. They have thought about it a lot, and so when they come to the set they are prepared. But they also know that things can change on set, that you can't just come to film with an absolute fixed idea and expect it to just be exactly like that."
"That," he explained. "is where the real talent lies with such actors. They are able to incorporate their vision with what they find around them whether it be me — the director — or the other actors, or the set… I found them to be the most adaptable and wonderful actors I have ever worked with."
From Sony Pictures Classics, The Miracle Club is now in theaters.