Remember when vampires were all the rage? Audiences couldn't get enough. From Buffy the Vampire Slayer and Blade in the '90s came a bevy of vampiric titles that were very different from the Dracula movies of old. The Twilight movies, The Vampire Diaries, True Blood, and What We Do in the Shadows reflected an unprecedented love for the vampire genre by focusing on the more humanistic elements of the creatures. There was a lull for several years, though, which seems to have ended with the arrival of this year's Renfield, the upcoming Nosferatu directed by Robert Eggers, and now the gothic horror film, The Last Voyage of the Demeter. It's safe to say that vampires are back.
The latest film to tackle the vampire subgenre, The Last Voyage of the Demeter is set in 1893 and follows a crew of sailors aboard a ship known as the Demeter. But after they receive some mysterious cargo, the crew is picked off one by one by some mysterious, seemingly feral creature.
To help sell the authentic 19th century setting, Academy Award-nominated makeup and hair stylist Heike Merker joined the crew, coming from previously acclaimed productions like Crazy Rich Asians and All Quiet on the Western Front. MovieWeb recently sat down with Merker to discuss her work on the new vampire movie, as well as her exceptional career.
Why The Last Voyage of the Demeter?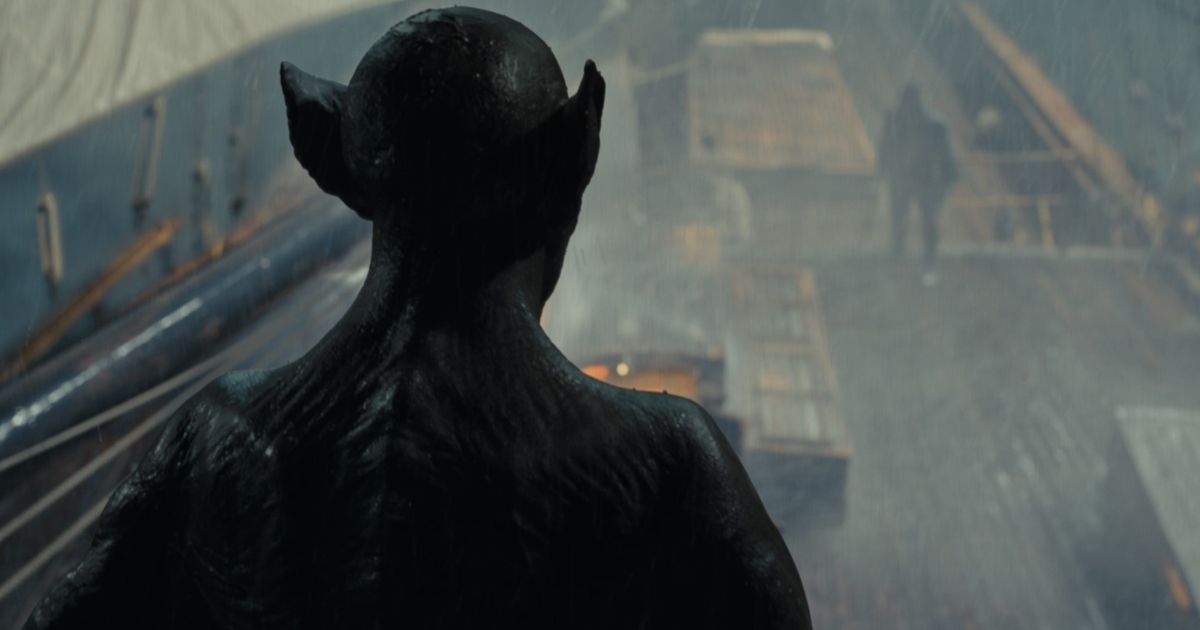 "Honestly, doing a Dracula movie is something you really want to be part of," exclaimed Merker on what drew her to The Last Voyage of the Demeter in the first place. "So it was not really a question. I was just like, 'Oh, they're doing this movie. Yeah, I definitely want to do it.'"
The Last Voyage of the Demeter is first and foremost a period piece, and trying to make a movie as historically accurate as possible offers up great challenges. So when asked what difficulties she faced on the vampire film as opposed to her previous movies, Merker said,
"I mean, on Demeter, it's period, it's a particular time. So of course, the cast is like young boys or men who [mostly] have a nobody look, so you kind of need to tweak them into the period, like either with wigs or facial hair." She continued:
"Then the good thing here, and it's something I really like, is the tattoo world, because they are sailors. And so this was very nice research, going back to that time, and finding out what particular tattoo a sailor had at that time, and what do those tattoo mean? Because our cast came from all around the world, so even the sailors, each of them had different origins. So they also have different tattoos."
Related: Exclusive: Guardians of the Galaxy Vol. 3 Heads of Makeup and Hair on Crafting Standout Characters
Heike Merker's Impressive Career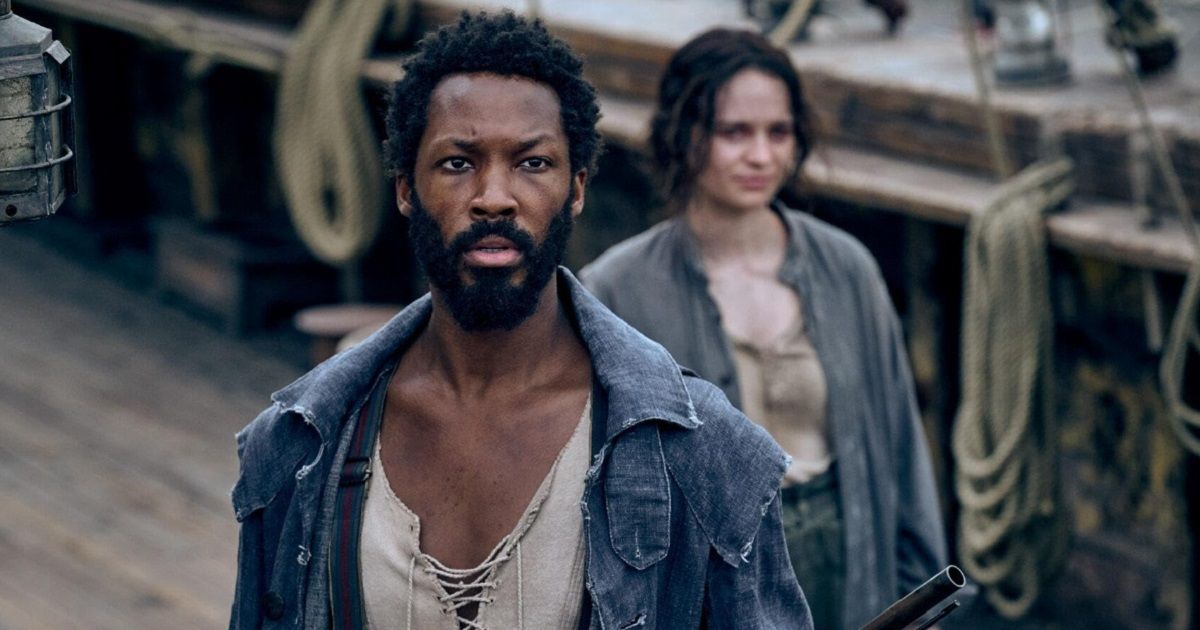 No matter what industry you are in, you have to start somewhere. And for Merker, her incredibly impressive career in makeup and hair in the film industry was actually pretty arbitrary.
"At the beginning, it was just an accident," Merker stated. "I studied social work. And I thought, yeah, I will be a social worker. But I was a bit like, I don't really know what's right, what to do? And then I decided, you know what, I have some friends in San Francisco. Let's just go to San Francisco and spend some time over there," continued Merker, before telling the stroy of her shift to make-up.
"I thought, you know what, I'd go back to Germany, pick up all my stuff […] when I came back, a friend of mine in Berlin, she was saying, 'Why don't you have a look this? A makeup school opened, and it sounds amazing. Maybe this is something you would like.' […] I went into the school, and then they were like, 'There's one place left. If you want to join, you can.' And this was my start. It was basically an accident."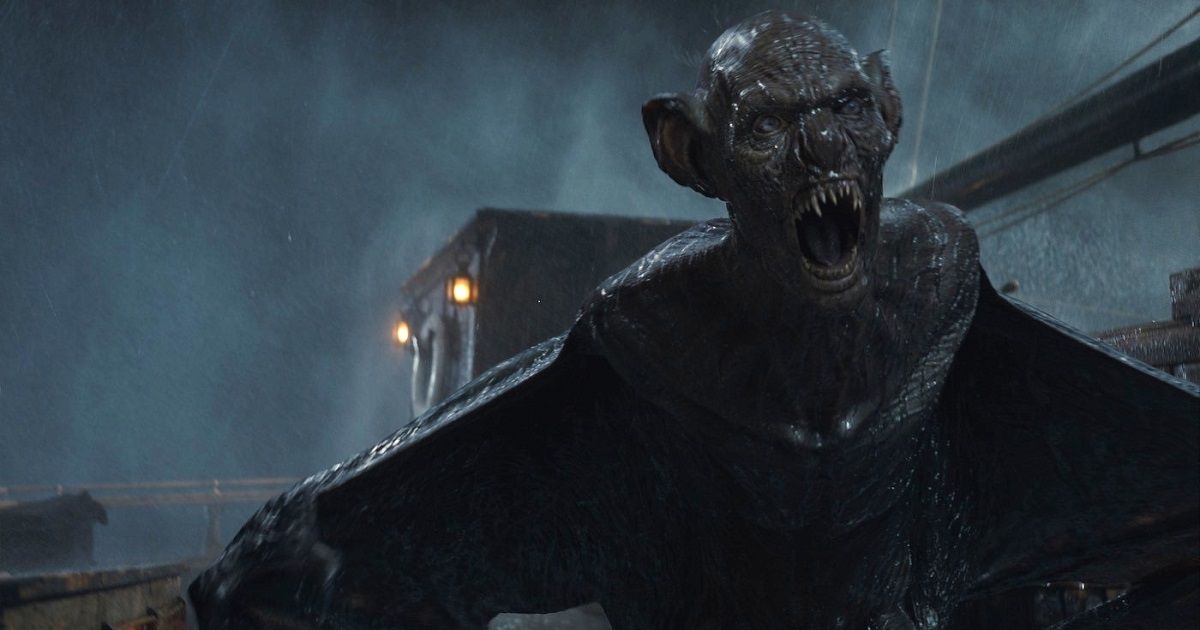 Merker's career has included such major films as Crazy Rich Asians, All Quiet on the Western Front, Cloud Atlas, and of course, The Last Voyage of the Demeter. So when asked what her favorite and most challenging movie to work on was, Merker said, "Working on movies is very personal, right? Because you are with the crew for so long, and in different countries and in different surroundings."
For Merker, though, it was a more obscure film that truly captured her heart, as opposed to her major successes. "I think it was 2007, I did a movie, the name is Valley of Flowers […] we shot that movie in the Himalayas. And of course, we faced so many difficulties over there.There already were mobile phones, but there was no signal […] I think we were all from like 35 different nations. So this movie is so special to me personally, in terms of work, in terms of people, in terms of storytelling and everything, even if this movie was not successful."
Related: Exclusive: The Last Voyage of the Demeter Producers on the 21-Year Journey to Make the Vampire Film
"What was extremely challenging, and I think it never happened before, and it will never happen in another movie, is Cloud Atlas," Merker mentioned. "Because we had so many things to do. We changed men into women, Asian into Mexican, Black into white, white to Black […] It was hard work and so many hours, and we had so many tests. And this was very intense. Very challenging."
The Awe-Inspiring Sets Merker Has Worked On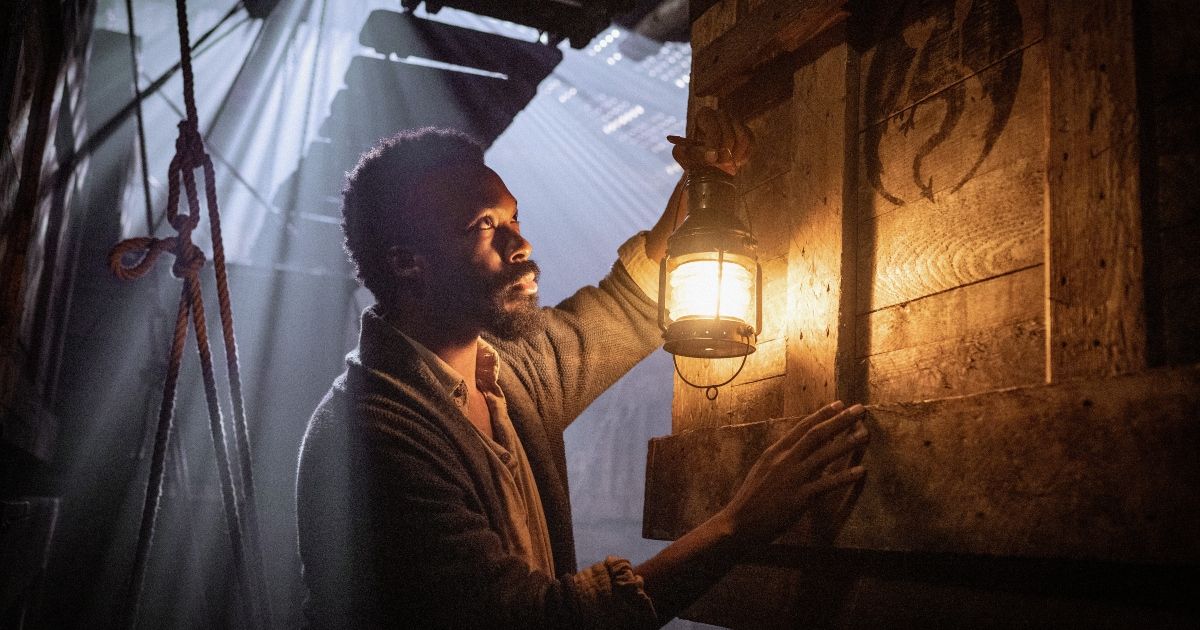 Any set, no matter if it's on-location shooting, or a set effortlessly built from scratch, can be an awe-inspiring experience. And with Merker's previous work, the make-up artist and hairstylist has worked on some truly jaw-dropping film sets. "So many people work together, and the craft of each and every one is so important," said Merker.
"In All Quiet on the Western Front, you have the trenches, the wooden planks and everything. I mean, in the beginning, they are normal wooden planks from the builder market, but you need to paint them, you need to age them, you need to make them dirty and dusty, and burn them a bit or whatever. It takes so long to go through the process. And I think this is just the wonder of film […] just like, the magic of it. Bringing this together, from nothing to something."
The set on The Last Voyage of the Demeter was one of the most impressive in years. The ship seen in the film was hand-built, and added an authenticity and "wow" factor to the movie. Merker was lucky enough to step onto the boat, and witness this beautiful set in person. "André, the director, invited us to come on [set]. And then we went in, and I was like, wow, that's big," said Merker. "Being in the inside of the ship, it was really nice. And the parts were nicely done."
However, the massive production design of The Last Voyage of the Demeter doesn't overshadow the meticulous, historically accurate makeup and hair design of the film, which viewers can see in theaters now, courtesy of Universal Pictures.