Quite recently, we have seen numerous video games make a successful leap into the world of cinematic entertainment. Whether this occurred on the big screen with The Super Mario Bros. Movie or on the small screen with Twisted Metal, the two mediums have never meshed so well. Among these titles, one of the most impactful adaptations was certainly The Last of Us television series, which premiered on HBO in January. Evolving the treasured video game franchise that originally came out 10 years ago, the apocalyptic drama revolves around Joel (played by Pedro Pascal), who is bringing a teenager named Ellie (brought to life by Bella Ramsey) across a barren United States to a safe location.
While the gritty series successfully brings over many aspects from the game, the third episode of The Last of Us not only accomplishes this same feat but also greatly expands on the original lore by diving deeper into the intimate characters of Bill and Frank, two men who were in a life-long loving relationship.
You would surmise that weaving a global fungal outbreak around an intimate love story would be challenging, but director Peter Hoar has taken it all in stride. Exploring his admiration for all things science fiction (and Marvel heroes), analyzing the grand response to his unique episode of The Last Of Us called "Long, Long Time," and most importantly, following his drive to create queer-based stories, MovieWeb recently caught up with Hoar (now Emmy-nominated for his great The Last of Us episode) to get his inside thoughts on these topics.
Peter Hoar's Fantastical Beginnings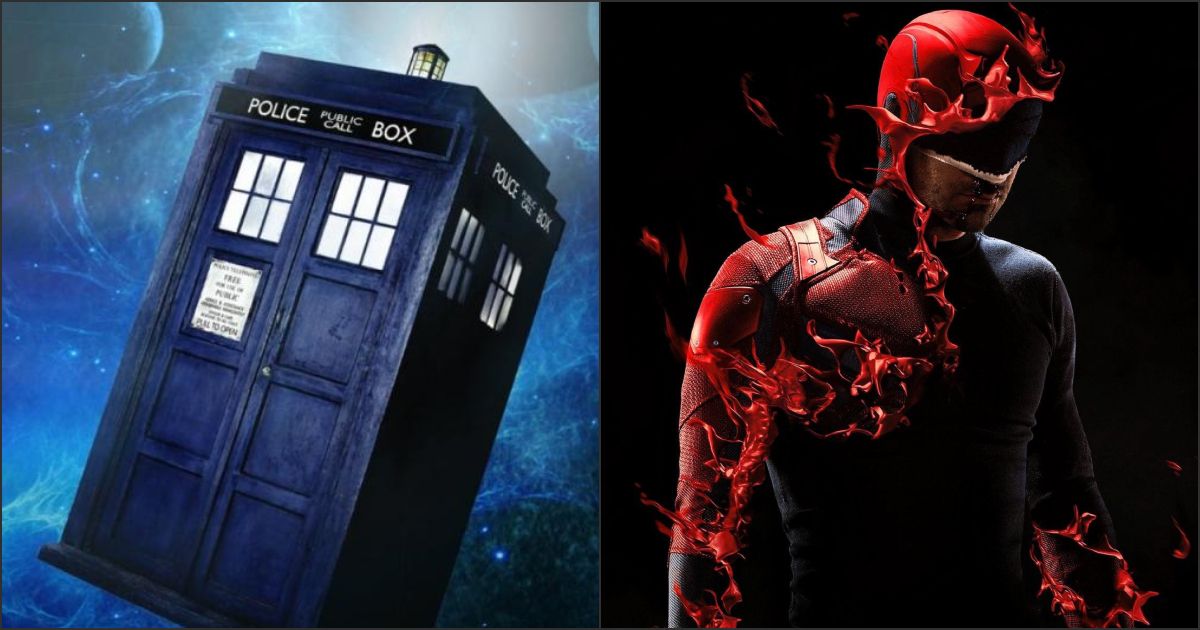 Pinpointing the episodic influences for his storied career, Hoar traveled back in time to the 1970s and brings forth BBC shows like Doctor Who and the campy Blake's Seven. "I think sci-fi gives us the opportunity to say more and not offend in a way that a straight narrative could. People don't want to watch the truth — but you could show them by dressing it up in a beautiful sci-fi gloss," said Hoar. He then explained what these shows not only did for the audience but for him as well:
They all seemed to give me this idea of telling stories about us [but] cloaked in this extra layer of interest and intrigue. It really just opened my mind to the possibilities.
Before Marvel ever embraced Disney, the superhero universe found a home on Netflix, where Hoar actually directed episodes within different Marvel shows. Hoar detailed his work directing an entry for Iron Fist, The Defenders, and three for Daredevil:
"The whole experience with Marvel was a learning curve, to work on something so important to so many people. I've always loved what they do [and] how they do it. Brilliant, clever, sensitive storytelling."
He excitedly continued by examining the character of Daredevil. "He's just a guy. If he gets punched, it hurts, and I think something about that was really important in telling that story," said Hoar. The normalization of the superhero connects to Hoar's passion for creating relatable, everyday characters who happen to be queer. Always looking to bring queer perspectives down exciting avenues, Hoar went on to pitch his combination of these two topics.
"I would very much love to delve into those stories — not necessarily to tell what it means to be a gay superhero, but to tell the story of a superhero who happens to be gay," explained Hoar. In addition, The Last of Us director then showed his comic book smarts by referencing Jonas Graymalkin, an X-Men character whose powers were triggered when he was buried alive by his father for being gay. Hoar went on to say how he would love to bring that creation to a cinematic medium. Related: The Most Compelling X-Men Movie Characters, Ranked
Finding Each Other Against All Odds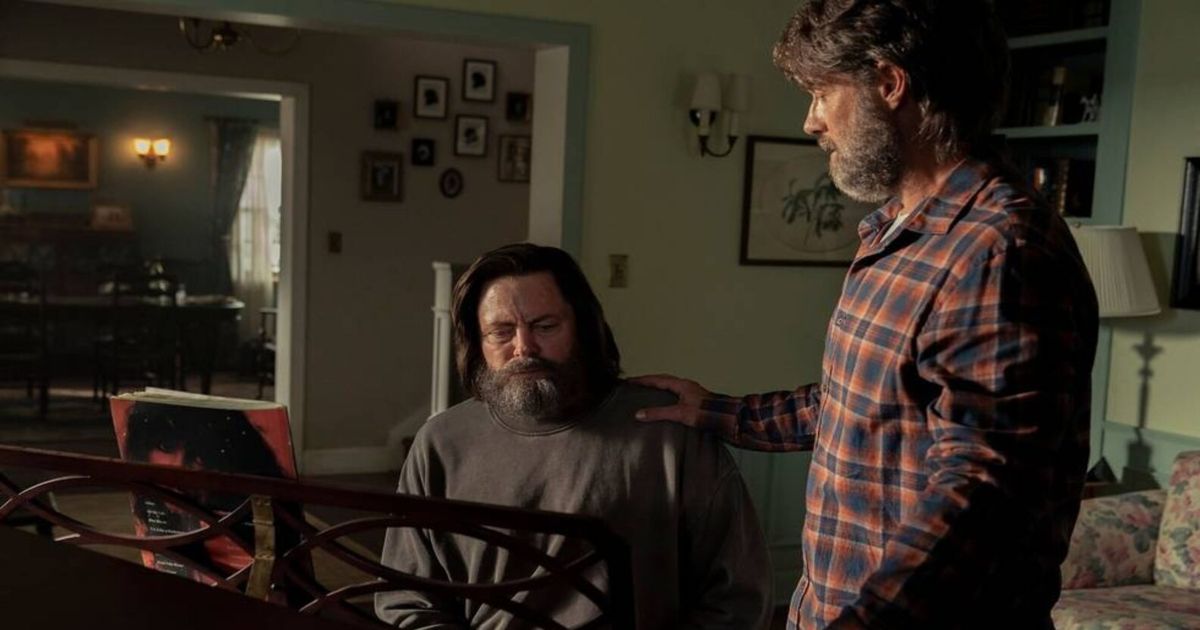 While it is widely known that Murray Bartlett, who played Frank in "Long, Long Time," is experienced with gay roles and was very comfortable with the intimate scenes in the episode, Nick Offerman was quite apprehensive when stepping into a gay role as a straight man. Hoar explained that while he helped the cast in another series he directed, called It's A Sin (which followed a group of friends during the HIV/AIDS epidemic), by suggesting they watch a documentary detailing the crisis, there wasn't much to do with Bartlett and Offerman since the two men were already so naturally invested in their character personas:
"Murray is a gay man, he's played gay many times, [he] has had scenes in bed many times — it's always a thing for an actor, but Murray could handle it. Murray knew what he was doing. Nick had never done anything like that, so there was a nervousness there, there was a hesitation — but all of it fed into the character."
Hoar then provided a simple detail that proved Offerman's natural resonance for the role: "He was looking at all the tools we had around, and he knew every single one of them. He knew what they did and how to use them, he was fixing bits and pieces on set. He was incredible, and I think that's why he was perfect."
Related: 8 Most Heartbreaking Moments in It's a Sin
Creating Long, Long Time By Connecting the Dots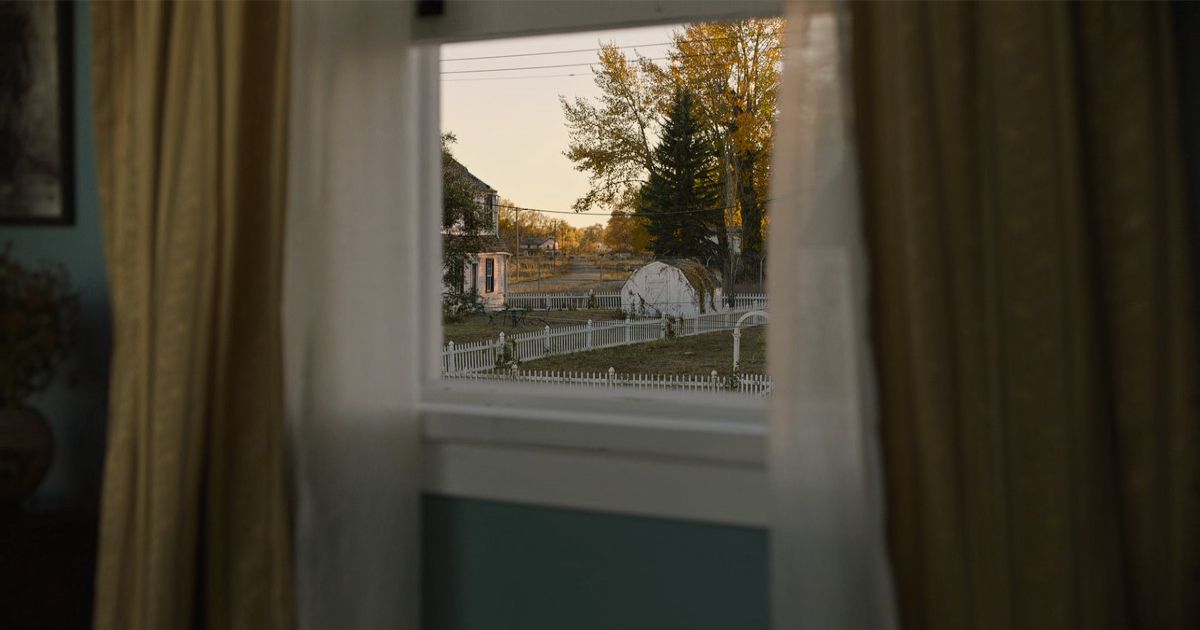 Even in an episode where love is alive, a post-apocalyptic world still remains. From the upstairs bedroom window where Bill and Frank ultimately end their story, a closing shot between the long drapes reveals Joel and Ellie driving out of town. First detailing what the image evokes, Hoar said, "It reminds everybody [that] what matters is the people you meet along the way."
He then explained how the original Last of Us video game inspired this moment: "When you start the game, there is a holding screen — an entire house in decay. Green stuff everywhere and a curtain blowing in the wind," explained Hoar. "It's the most satisfying thing [for] the audience, to join those dots back up." The director then revealed that the show's version of this was a team effort.
"[It] looked good between the two houses, but the road [and] the track where Joel and Elie drive off — that was all VFX. There was no truck there either. That whole shot had everybody's input," said Hoar. According to him, the natural world helped represent the couple's saga:
That golden hour, when the light is just at the right point, is also very symbolic of that final stretch before the darkness. We were telling 20 years of a relationship [through] seasonal and light changes.
Because production ran during Fall, orange and brown leaves that were naturally flowing in the streets represented that last day in a way nothing else would.
On Hoar's Emmy Nomination for Outstanding Directing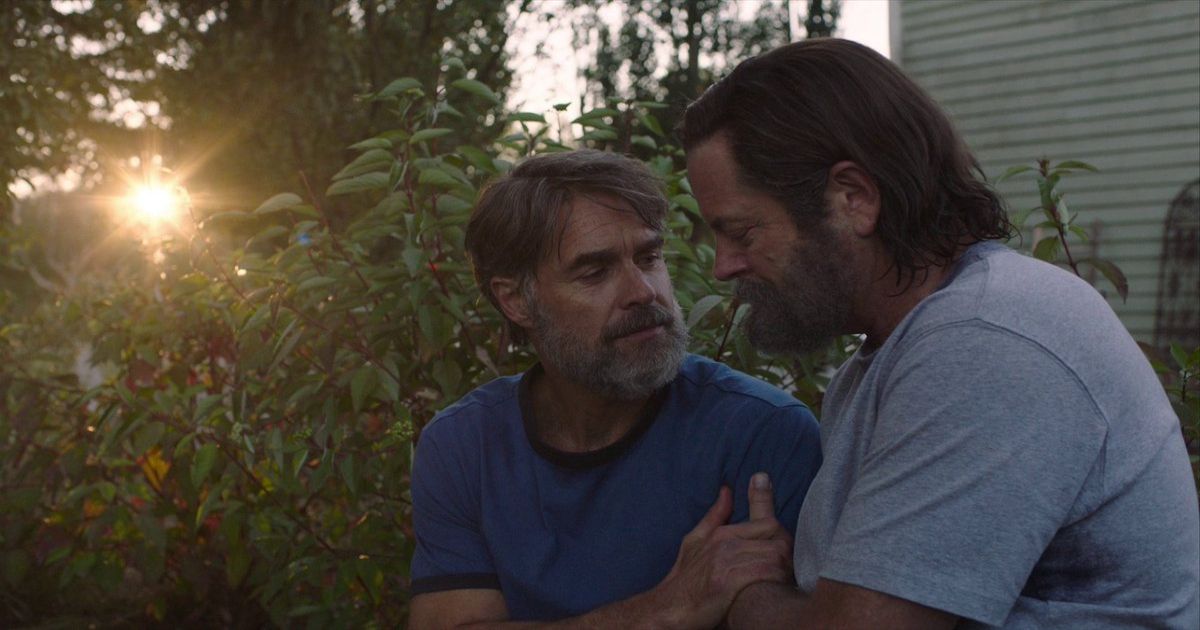 When asked about his nomination for Outstanding Directing for a Drama at the 2023 Emmy's, Hoar became more appreciative than ever before. He grinned from ear to ear when saying how he has to pinch himself on the regular from all the incredible and talented people that he is up against for the award.
I think what really means a lot, is that I got a BAFTA for It's a Sin and now an Emmy nomination for this, and they're both very important queer stories to me and to people that have seen them — it feels incredible that this has all happened because I love what I do.
To end our conversation, Hoar relayed one of the best pieces of advice he received a long time ago from a fellow director. "Hold your nerve," he recounted, "stick to the things that you understand and tell stories the way you want to tell them." He then went even further, reaffirming the inner monologue that's inside all of us:
The voice in your head is a good voice. Don't deny it.
The first season of The Last Of Us (which includes the Emmy-nominated episode "Long, Long Time") is now available to stream on Max.