Pickle chips or salt and vinnies? Ketchup chips or all-dressed? Welcome to Letterkenny, population 5,000, where questions like these stir up the biggest debates between the residents belonging to one of three groups: the Hicks, the Skids, and the Hockey Players. Originally starting on YouTube before being picked up by Crave Canada and now exclusively streaming on Hulu for audiences in the U.S., Letterkenny has become a cult hit Canadian comedy series, and season 11 proves why.
In an exclusive interview with MovieWeb, Letterkenny stars Michelle Mylett and Lisa Codrington take us through some of their favorite moments filming season 11, now streaming on Hulu.
Michelle Mylett and Lisa Codrington Settle the Great Chip Debate in Season 11 of Letterkenny
Nicki Sun: I binged (obviously) season 11 of Letterkenny, and we have to settle the chip debate. I know you're probably being asked this the entire time, but what are your personal favorite chip combos? Michelle, we can start with you.
Michelle Mylett: Okay. Well, I think Jared wrote in the Dill pickle thing for us because he knows that that is truly my favorite type of chip. So Dill pickle is authentically my favorite chip on the planet. And then I like a spicy, like I like Takis a lot. Do you know Takis? But yes, I love them and I know they're probably horrible for me, but I don't care. I love them.
Sun: How about you, Lisa?
Lisa Codrington: I'm a classic, like plain ripple, but I have to say, Michelle, like Dill pickle is a close second. Ripple, dill? I'm here for it.
Sun: Ooh, I like the cross collab over here. I'm here for that.
Michelle Mylett Discusses Punishment for This Behavior in Okoya Episode
Sun: Now in episode four, Nudes, the punishment for "leaking a pic was losing a dick". Michelle, in Katy's instance, what would be a justifiable punishment for those who did a sharp inhale to pause for dramatic effect before speaking?
Mylett: (pauses) I mean, it is such an annoying thing to do, but then I'm also like, wait, do I do that? Do I?
Codrington: Do I have to punish myself?
Mylett: I think just like some sort of public humiliation, like nothing too severe, but I think you should be called out for it, you know? And then hopefully you learn to reel it in a bit and not take yourself too seriously.
Sun: Yeah. Called out on social media too, or is that too harsh?
Mylett: Yeah, maybe. Maybe like a little meme or something made to make fun of you. Yeah, I think just like a little bit of shame.
Sun: A little bit of shame. Okay. I like that.
Sun: And speaking of social media, Lisa, you're not on social media, am I correct?
Codrington: Yes, you are correct.
Sun: Are there any plans to be on social media in the future?
Codrington: You know? No. I think it's great, but you know, I think you kind of gotta be like, what's best for me? And for me, that's not the best thing for me. So I kinda don't take the reigns. I feel like other people have the reigns, so I'm like, go for it. But yeah, it's just not my thing.
Related: The Hicks Mock Movie Tropes in the Cold Open for Season 11 of Letterkenny
Sun: Well, I just wanted to follow up on that because episode five Influenzas is hilarious. But I was also wondering, is that how you feel towards influencers in not being on social media?
Codrington: Um, no. I don't have such a hard (laughs), I don't have such a hard take as Gail. That's not a true story. It's not a biography. But, I certainly think there are some things, you know, running and looking backwards, that's a bit much. But, yeah, I don't have such a hard stance as Gail. I'm like, influence as you will, I think. I believe in it. I'm here for it.
Michelle Mylett Shares What She Would Put in an Influencer Room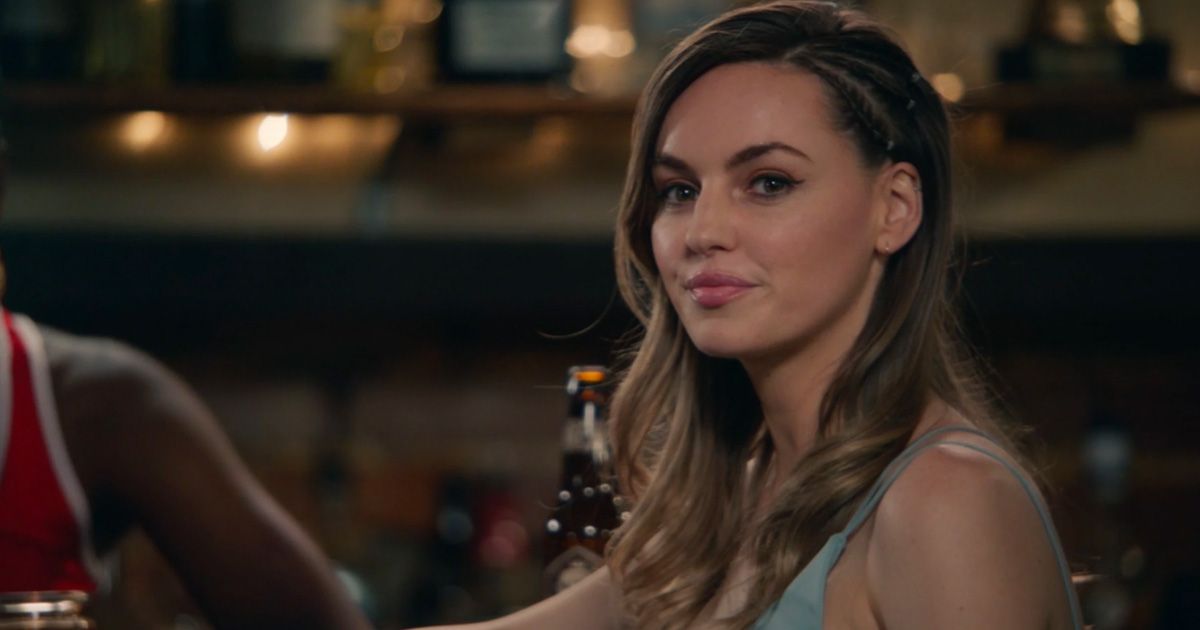 Sun: I was crying in that episode. And Michelle, besides the dusty, rusty, cob-webby corners, goats, and puppies, what would be in your perfect influencer room that you've curated for other people to pay you $50 for?
Mylett: I mean, I think some like flower arch thing that people can pose under, some of those like non-sugar gummies they can eat, like a big Starbucks cup with like whipped cream on top. Big hats for people to try. I don't know, what do influencers like? Um, they like some sort of skinny tea situation. I think it depends on the type. A lot of creams to try on, serums, and things like that. And like highlighter. Yeah, I think I would just stock it with all of the things that go viral on TikTok.
Michelle Mylett and Lisa Codrington Share Their Favorite Scene to Film in Season 11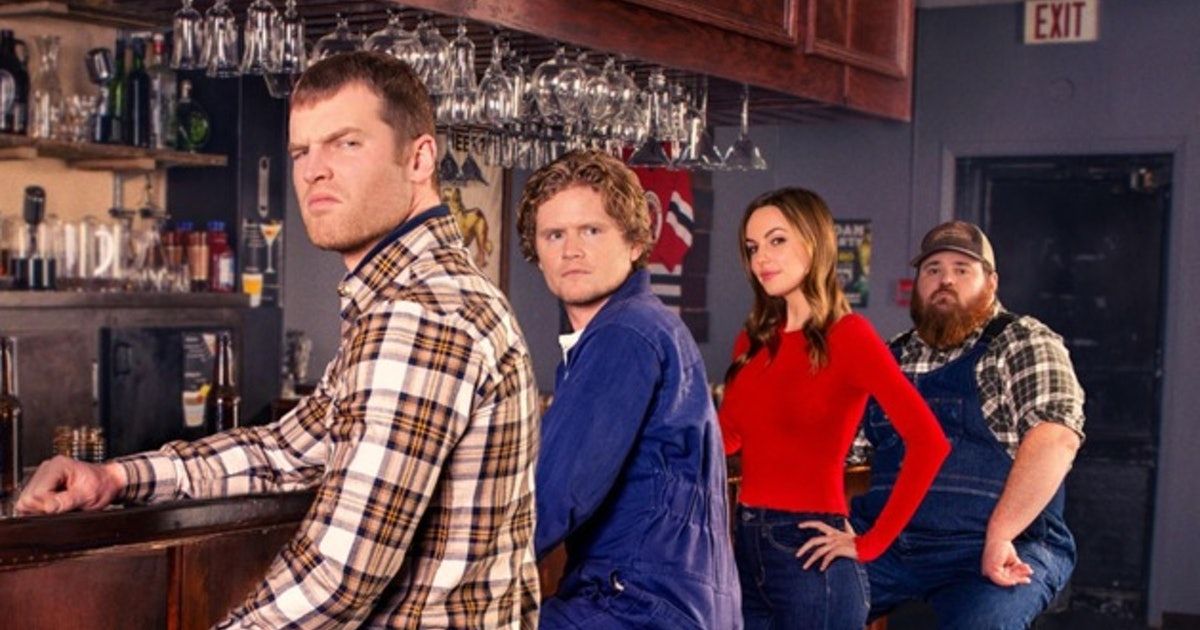 Sun: What has been your favorite scene to film in season 11? Lisa, I can start with you.
Codrington: Um, I think the favorite, I wouldn't say scene, but like episode, would have to be like International Women's Day.
Mylett: That wasn't in season 11.
Codrington: Oh, it wasn't? Oh, no. Okay.
Sun: It's like we shot so many.
Mylett: But that is the best episode.
Codrington: I'm so thankful for you Michelle. I'm grateful to you. No, then I would say, the chip stuff was just so fun. Being in the fishbowl and like having all the background performers like there presiding over it. And so much of the cast there, it was just such blast to just be in this weird courtroom of chips. It was lovely.
Sun: How about you, Michelle? What was your favorite scene from season 11?
Mylett: I agree with International Women's Day, just to bring that back.
Sun: We all do. Feminists!
Mylett: Yeah, because that was pretty iconic. Um, my favorite scene to shoot… I mean, yeah, the chip episode. I love the Nudes episode. And then, one of my best friends, Kayla Lorette, who I've grown up with, she plays the photographer, the first photographer in the Influenzas episode. We've been working in this industry simultaneously for a long time and we haven't really had a chance to work together on something. And so working with her finally was amazing. I think she's like the funniest person on the planet so that was a really great day for me.
Michelle Mylett and Lisa Codrington on What They Love Most About Playing Katy and Gail in Letterkenny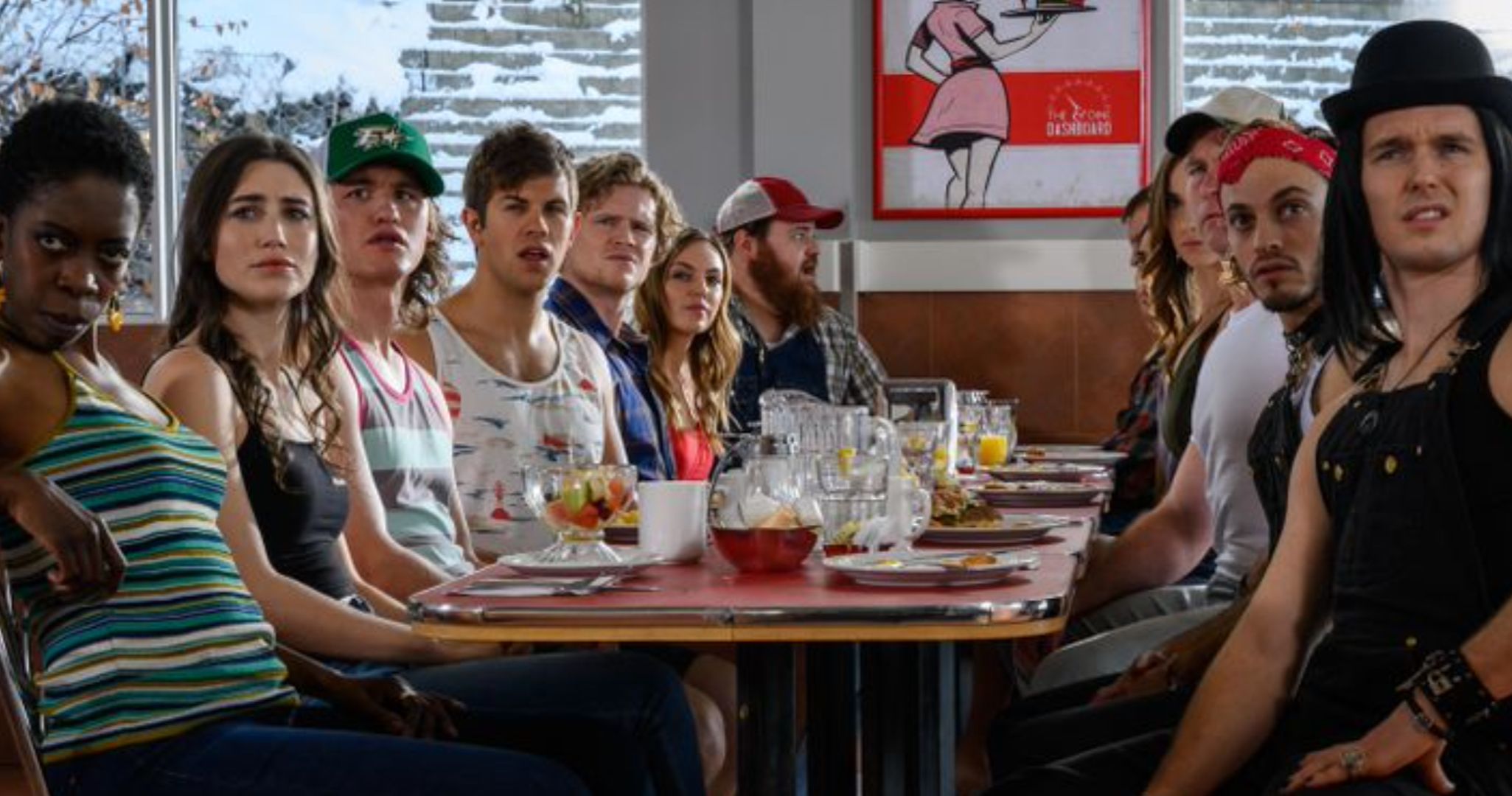 Sun: It's season 11 now. What has been the process and what do you love most about playing each of your characters?
Codrington: I just love the fact that Gail says, you know, like whatever she wants, like what's in her head at the time, what she's feeling, what she's doing. She just kind of has, you know, no filter. She's like, this is me. This is what I'm gonna say. This is what I want. This is what I'm doing. That's that. And, uh, it's fun to embody someone who's just doing all she can. I love it. I'd say that just like the wild things that come out of her mouth, that's not exactly me, and I love having the chance to do that.
Sun: I was gonna ask like how much of you is in Gail?
Codrington: I mean, that's a fun question. That's tricky. I mean I don't run a bar. I think there are a lot of things about us that are not similar, which is why it's so fun to play. It's just fun to step into other shoes and just do things that in your regular life, just going to the grocery store, you are not gonna do. So I think that's what I would say. Yeah.
Related: Letterkenny Spinoff Series Shoresy Officially Announces Second Season
Sun: Love that. How about for you, Michelle? What has been your favorite part about playing the role of Katy?
Mylett: Katy's kind of like this alter ego of mine that I would never dare to be in my regular life. I think her confidence is really admirable and the outfits that she wears, and just like walking with her shoulders back and doing whatever she wants—similar to what Lisa was just saying about Gail. She just knows who she is, she says what she wants, and she's very comfortable in her own skin. Those are some just really admirable qualities that I kind of wish that I had in my own life. And then the outfits, like I would just never, personally—I'm a pretty modest dresser—and so, it's kind of like this fun like Halloween costume version of myself where I get to wear these crazy shirts, and it's fun.
Sun: Now this might get dark, but I can't imagine what the outtakes or bloopers might be, but what do you both think of when you're trying not to break during scenes?
Mylett: I just think, don't get mad at me. I don't wanna anybody to get mad at me. I don't, please, I just have like a people-pleasing personality, and so I'm just trying to be not the problem. I'm not like thinking about my dead relatives or anything.
Sun: Gotcha.
Codrington: Yeah, I would agree. That's not my technique. I just try to look away, look away, don't look into the eye of the silliness. Maybe there's something over here that I can focus on that'll bring me back to where I need to be. That's my strategy.
Michelle and Lisa Did Not Anticipate the Impact Letterkenny Would Have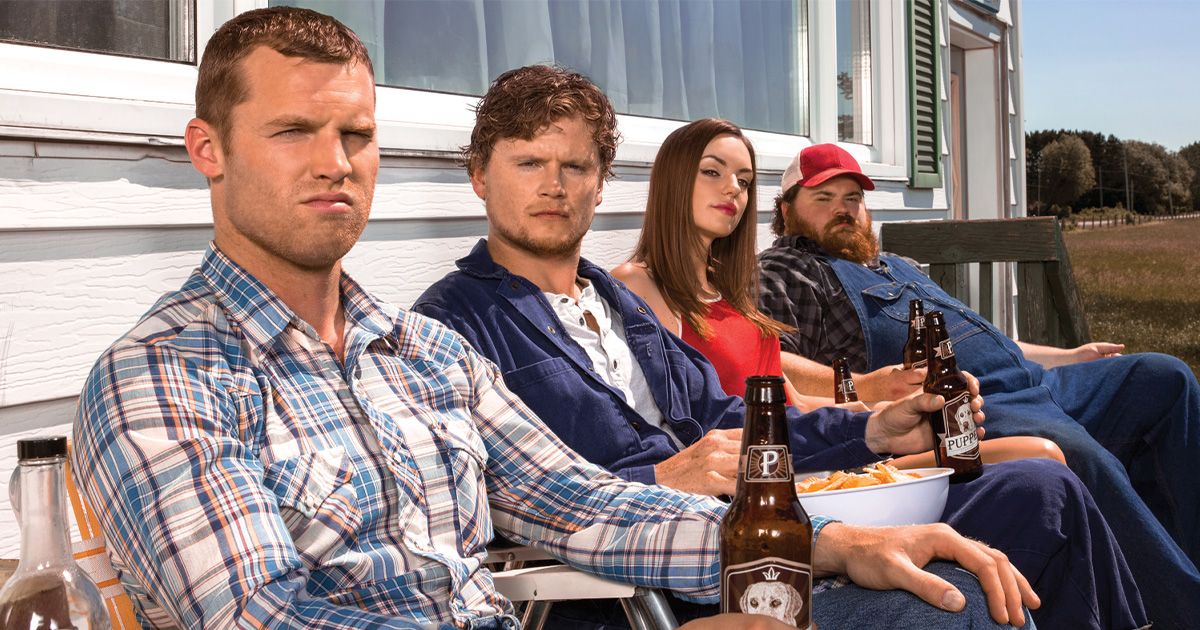 Sun: When you both first auditioned for, or joined Letterkenny, did you ever think you'd be filming season 11?
Mylett: No. I didn't know that there was a thing as longevity in our industry, and to have seven years of it has been really crazy. But yeah, you always walk in blind. Anything you do, you don't know what's gonna work and what isn't, or what people are gonna like. Even if you love the script, and you love the cast, it might not translate. So the fact that Letterkenny has translated this well, and kind of globally as well, is a surprise. Not that I don't believe in the work, and I always knew that it was special, but it's just really nice to see it actually affect people positively.
Codrington: Yeah, I agree. I didn't know. I was just like, this is funny to me. I think this is silly and ridiculous and lovely, and I'm so happy to do it. But I think as an actor, you kind of are just like, I don't know how long this will last. I'm just gonna do what I can do while I'm here. And then, go from there. But uh, yeah, to have it last this long is surprising and amazing.
Sun: Well congratulations to you both. I've enjoyed talking with you both and season 11 was hilarious. Here's to many more seasons to come.
Mylett: Thanks, Nicki. Nice to meet you.
Letterkenny season 11 is now streaming on Hulu.