If you didn't expect to see the most prominent celebrity trial of 2022 turned into a film, you're not alone. Many people, even those who closely followed the trial between ex-spouses Johnny Depp and Amber Heard, were left with more questions than answers when the case was concluded. Millions of viewers tuned in to the trial live and on social media to listen to a notoriously unreliable narrative. Although the case had twists and turns, the trial was thoroughly documented and when the verdict was solidified, it seemed that there wasn't much more to say.
Here is a quick summary of what went down: in 2015, Depp and Heard married and began divorce proceedings a year later. During their divorce, Amber Heard claimed and revealed in multiple interviews that she had been abused by Johnny Depp. Depp denied these claims and filed a defamation complaint against Heard in early 2022. After two months of hearings, the jury ruled that Heard's domestic violence claims were false and that she had defamed Depp. The situation, though entertaining, seems quite simple, so what does the film have to offer? Here is exactly why Hot Take: The Depp/Heard Trial is the most unnecessary movie of the year.
Tubi and MarVista Fast-Track the Hot Take Production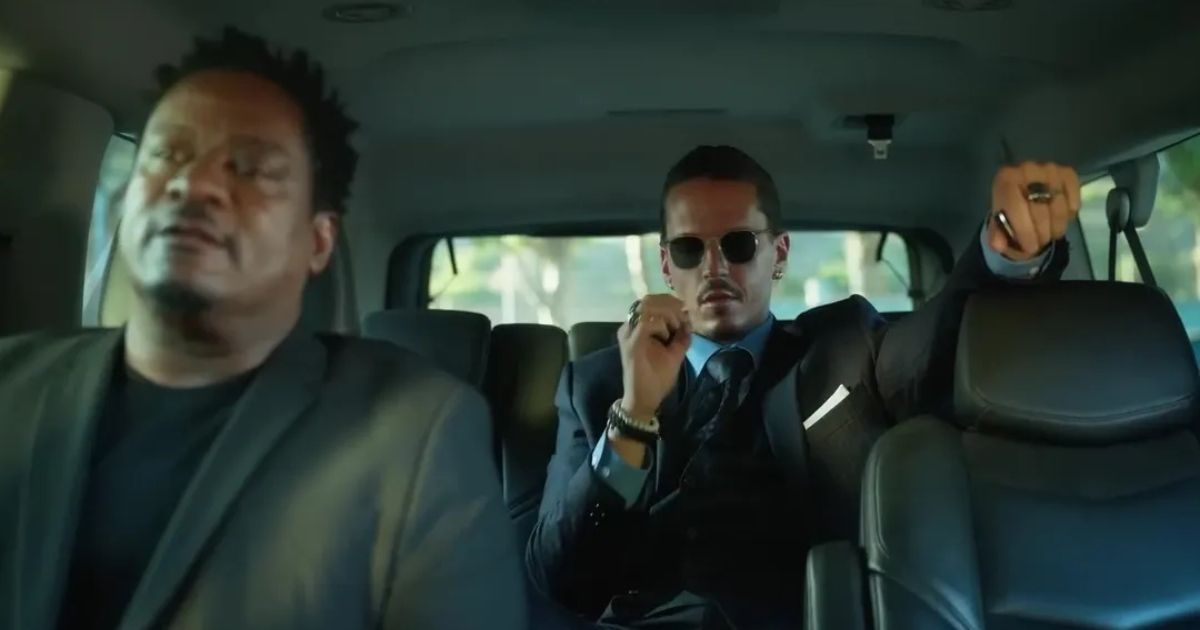 The inspiration behind Hot Take: The Depp/Heard Trial is not a particularly deep one. According to Variety, Tubi's chief content officer Adam Lewison explained that the purpose of Hot Take was to "capture a timely take of the story that became a part of the cultural zeitgeist." That means if you're seeking fresh incites into the situation, this film might not be the place to look. However, if you're looking for a refresher on the trial featuring TV actors Mark Hapka and Megan Davis, this may be the film for you.
Related: Johnny Depp, Amber Heard, and the Will Smith Slap: An Analysis
In the interview with Variety, EVP of Creative of Affairs at MarVista Hannah Pillemar says that Hot Take "connects viewers to stories with this kind of social currency and topicality that make watching them a must for any fan of pop culture." Tubi has presented the same trial details in TV movie format, relaying both Depp and Heard's sides of the stories and reenacting parts of their relationship. The adaptation appears to present a similar conclusion as the original trial, that being that Johnny Depp and Amber Heard had a deeply toxic relationship. The fact that it was so fast-tracked means that it genuinely lives up to its title; its so quick, so 'hot' a take, that it adds nothing whatsoever unless you've been completely in the dark about the trial (in which case, in a sort of catch-22, you're likely not even the intended demographic of this film).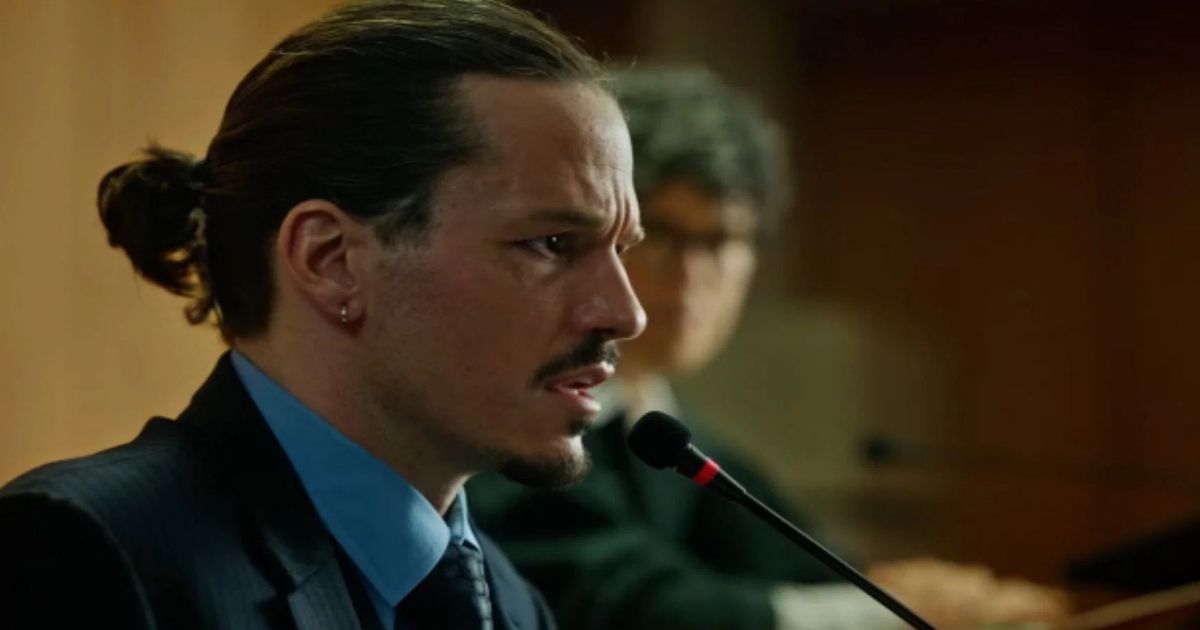 Let's be clear, the majority of people already know how this film ends without even watching it. However, there are some parts of the film that cover Depp and Heard's relationship prior to everything falling apart. For example, we see them meet on the set of The Rum Diaries back in 2011, their immediate attraction, and their short-lived honeymoon phase. Although this kind of reenactment doesn't add anything significant to the case, it does present a fuller picture.
Related: These Are The Best Johnny Depp Performances of All Time
Hot Take: The Depp/Heard Trial also draws attention to the insane social media attention paid to the trial in the summer of 2022. Every person on any platform was bound to run into clips from the case and memes involving Johnny Depp or Amber Heard. We see fans react on either side and their own snippets of fleeting fame.
Though the film does pay special attention to the internet's obsession with the Depp v. Heard trial, it doesn't seem to examine this observation any further. What could've made an interesting movie is a dissection of the social media mania around this celebrity event and others rather than a rehashing of old information.
Should You Watch Hot Take: The Depp/Heard Trial?
If, for some reason, you want to experience the same drama over again but this time with actors to reenact testimony, then Hot Take could be the cheesy made-for-TV-style movie for you. Mark Hapka and Megan Davis do their best to perform something more thrilling than the original trial, but honestly, the trial is on YouTube and is essentially more enjoyable than Hot Take. Hapka portrays Depp as cool and confident in the courtroom, but it's no match for Johnny Depp himself. Davis does a good job as Amber Heard but Heard's sometimes deceptive attitude isn't hard to replicate.
The original trial is probably more entertaining and informative to watch because of its authentic reactions. In the real-life case, viewers not only got to watch Depp and Heard but their lawyers at work as well. The Depp v. Heard trial brought up lots of thoughtful discussion on social media too, particularly about why Heard was initially taken seriously about her alleged abuse, but when Depp revealed he was also abused, Hollywood wasn't as convinced.
Hot Take: The Depp/Heard Trial is an unnecessary film because it doesn't offer new anecdotes or layers as a project like this should. It seems like a cash-grab, rushed into production to gain headlines and think pieces (which worked to some degree, as evidenced by this article). The whole situation was interesting because of Depp and Heard's relationship, Hollywood's reaction, and the social media fixation, so there is some substance here, but there are some questions we still haven't answered: Why were people so intent on watching? What does it say about celebrity relationships? Hot Take: The Depp/Heard Trial doesn't answer much, but it is available for streaming on Tubi.