One of the most complicated realities of law enforcement life is the irony of restriction. They must adhere to a strict set of laws to take down those who are breaking them. Enter a refreshingly rogue secret agency of assassins with a glare in their eyes that screams of a determination to rip such red tape to shreds. In The Collective, viewers are whisked away on an action journey led by a fresh new team whose passion is to find and annihilate the powerful and ridiculously rich "untouchables."
These elites have previously thrived as freely as they wish in a revolting human trafficking ring under the delusion of invincible safety. Now, thanks to a franchise-worthy new law enforcement team, the villains' time is up. In the classic and effective tradition of Tango & Cash and Bad Boys, The Collective introduces Sam (Lucas Till of MacGyver), a rookie with a righteous heart. The film teams him with a sizzling hot-headed veteran named Hugo (Tyrese Gibson of Baby Boy and Fast & Furious fame) who has probably been doing his job too long but, driven by the good in his soul, would never quit.
With a shared goal on the side of good, they are introduced with a sly juxtaposition where Lucas talks about what he would do in a scenario, while The Collective cuts to how the more seasoned Hugo actually carries out the same mission but in the opposite way approach.
They are led by their wise and steady boss, Liam (Don Johnson of Miami Vice), and from the opening scene, the race to get the bad guys by any means necessary is on. With a nice balance of relentless action, familiar plot points with clever approaches, and a satisfying dose of humor, The Collective is a feature film that will leave audiences hungry for more bad-guy-demolishing work from a team of actors who do not disappoint.
The Collective is directed by Tom DeNucci (Vault) and written by Matt Rogers (The Survivalist) and Jason James (in his screenwriting debut), and also stars Ruby Rose, Mercedes Varnado, and Paul Ben-Victor. DeNucci sat down with MovieWeb to discuss the film.
Why Tom DeNucci Wanted to Direct The Collective
A Cranston, Rhode Island-based filmmaker, DeNucci said they filmed The Collective in his neighboring state of Massachusetts. Don't let the choice of location and his love for East Coast filming mislead, however. He noted, "I've made films all over the country. I definitely enjoy shooting on the East Coast, but I'll shoot a movie on the moon if it's right." He's proven that with more than 10 feature films in the last decade.
Immediately, DeNucci made things clear. The first thing that viewers will love about The Collective is the same thing that inspired him to come on board to direct:
"When I first read the script, what really attracted me to it was the fact that it moves like a train. It's like, you get right into the action. The first scene is loaded with action, and although there's a little bit of a fake-out in the beginning, after that, the real action never really stops."
There's another reason why viewers will need a seatbelt for The Collective. It doesn't slow down, thanks to another notable plot choice. DeNucci explained.
The movie never bogs itself down with a romantic love interest. It's really just about this kid who's got a job to do, and he gets thrown into this situation, and he's off.
"That excited me," added DeNucci. "And it reminded me of some of the older action movies that I grew up loving, where it's like, it doesn't stumble over subplots and things like that."
Related: Best Hand to Hand Fight Scenes of the 2000s
Intentionally Making Women the "Bad Guys"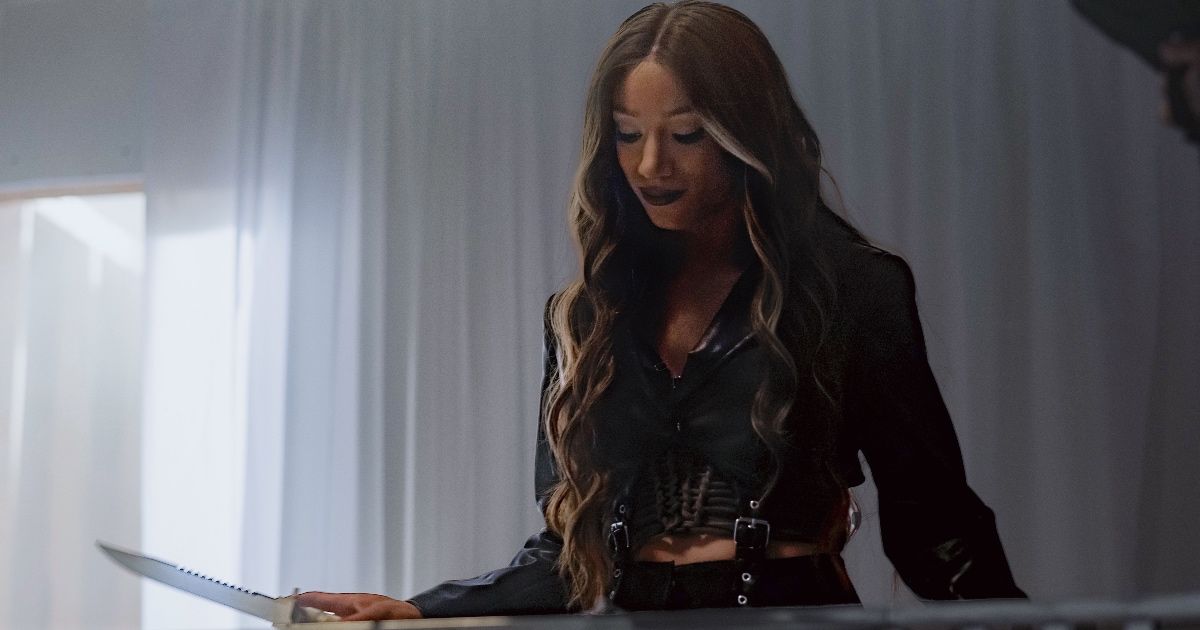 Though there isn't a romantic storyline underneath or in parallel to the main plot, beautiful women are intentionally included in The Collective in a refreshingly deliberate way. They are in charge, big time. DeNucci noted, "Women are very powerful in real life, and so for The Collective we definitely wanted to explore that. It was intentional." He continued:
Why can't women be seen as more than just the romantic interest? We wanted to see women effective as the bad guys, so to speak, regardless of gender.
"It's really cool to see someone like Ruby Rose get into a character like that," explained DeNucci. "And Mercedes Varnardo [who plays Nikita], I can't say enough great things about what it was like to work with her, in terms of how she's such a star athlete and has such incredible physicality to her, being a pro wrestler, that it was so fun to watch her."
Bringing up another innovative touch to the action film, DeNucci reflected on the wickedly artistic usage of knives versus guns in The Collective, especially in regard to Varnado specifically.
​​​"The stunt coordinator showed her a very complicated sequence involving a knife, and she didn't hesitate. She just said, 'Okay, I can do that'. And then she proceeded to bang it out perfectly on the first try. It's unbelievable. With savant-like recall, she could watch the stunt people do the fight and then be like, 'Alright, I got this.' It was just really exciting."
​​​​​Related: The 10 Best Female Action Stars of All Time
What DeNucci Learned From Working with Tyrese Gibson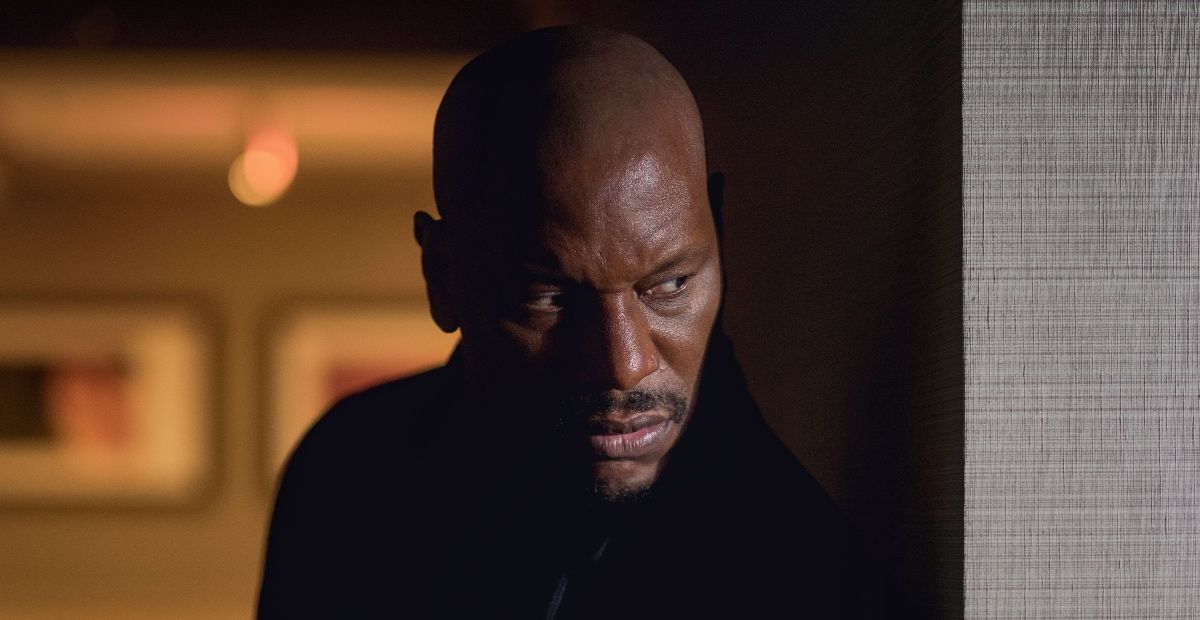 Noting that everyone in the cast — including the legendary Don Johnson — was fantastic to work with, despite the strategic efforts to film around scheduling conflicts which prevented some of the actors from shooting certain scenes together. This was effectively worked around using earpiece communication between characters. DeNucci also reflected on working with Gibson, and what he learned from him, in particular.
Referring to Gibson's accomplishments as an actor across several genres, a singer, and an all-around huge figure in popular culture, DeNucci said, "Tyrese is a Renaissance man. He really is. But, one of the things that's kind of been his bread and butter has been action movies and using his physicality. So, it was exciting to work with him because he is so experienced. He has shot so many movies with fight scenes and shootouts and things like that."
It was Gibson's overall approach to filming for his character that DeNucci noted as memorable."First, Tyrese's biggest concern was that he didn't want to look like a cartoon or a comic book character. He wanted the fighting to be authentic. He wasn't interested in the, you know, 16-hit choreographed combinations."
Tyrese basically told him, "Look, I'm just gonna punch a guy in the face and knock him out." DeNucci said he loved that. "So, in general, we didn't want the fights to be pretty. Fights are meant to be nasty. Tyrese was willing to just get in there and make it look dirty and real." And then there was the comment that Denucci said he loved most about working with Gibson "He said, 'Man, I'm beating up all these people, and I'm getting all these fights. Can I get a little beat up, too?"
This request was effectively granted, and the antagonists were able to unleash blows on Gibson throughout the scenes. "We actually put a cut in his head in one of the scenes," said DeNucci. Gibson also stressed to the filmmaker, "If I'm just going through these guys like a hot knife through butter, it's not exciting. Let them beat me up a little bit, too. It actually makes my character look a little more formidable […] That way, it's like these guys aren't a bunch of pushovers."
So that's the basis behind the psychology of how the fight scenes came to light. Working with Tyrese was great. It was like an education for me.
From Quiver Distribution, The Collective is now available On Demand and Digital. It will be released on DVD and Blu-ray in October.