While the idea of a 'COVID Cinema' may induce some eye rolls, there have been some great films which either tackle the pandemic directly or explore it tangentially. Generally, the more subtle films tend to be the best, allowing themselves to be topical through allegorical or technological decisions but timeless in their universal themes of loneliness, paranoia, and disease. With motifs like those, horror films stood the best chance of being the greatest examples of COVID Cinema.
While it's a bit late to be relevant, like the great horror films In the Earth and Host, the disturbing new film Fear was birthed from the pandemic and draws from its impact, but stands on its own as a more universal exploration of fear and isolation. Filmmaker Deon Taylor and his co-writer John Ferry create an increasingly intense and clever film about fear and its many shades in the aptly titled Fear, which finds a group of friends having to face their deepest fears while stuck in a creepy lodge during a dangerously contagious pandemic.
The ensemble cast braved the actual COVID pandemic while filming Fear, and the danger of being exposed and catching the virus at a time when there were no vaccines or detailed information comes across in their performances. They certainly did something right, as the first trailer for Fear has garnered over three million views. The film finds the increasingly paranoid and panicked friends stuck at a seemingly Satanic lodge, hallucinating their greatest fears and trying to get out alive before their minds succumb to the horror. Taylor, along with stars Joseph Sikora, Annie Ilonzeh, Andrew Bachelor (King Bach), Tip "T.I." Harris, and Ruby Modine, spoke with MovieWeb about the terrifying film, its themes, and the production process.
The Film's Production Drew on Everyone's Real Fears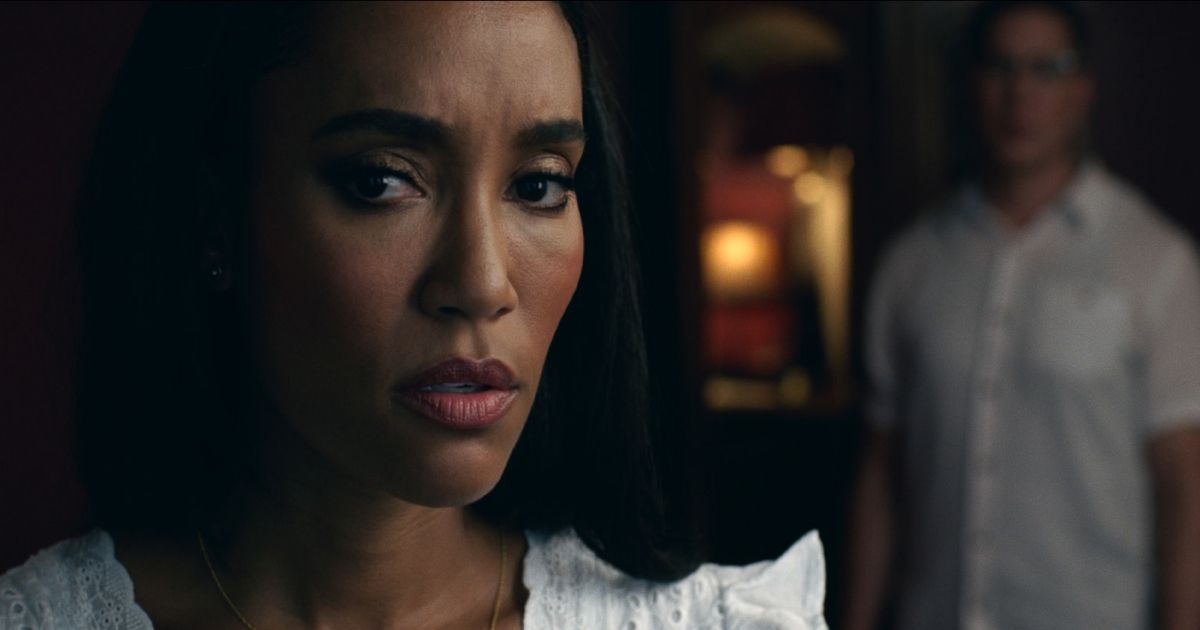 Looking back at early-to-mid-2020, it's clear to see that the world existed in a state of disbelief and seemingly permanent suspension. Every news channel had a death toll graphic near the ticker, and people stared obsessively at the rising numbers as they sprayed sanitizer on the toilet paper and groceries some daring driver had recently delivered. With curfews in place and only some workers deemed 'essential,' there was a lot of uncertainty in the air. Artists make art, though, and some filmmakers said, "Let's make a movie," no matter how tough it'd be.
"It was tough. We are all just so proud that we were able to accomplish it during that time," said Taylor. "There was a moment in time when we did this, and while I was driving home every night, I'm going, 'I hope I'm not infected, I hope no one on our crew gets sick.' It was just that time when we were living in fear. So now I look at it more like, we painted an incredible piece of art during the time when no one could paint."
Related: Fear Review: Intense, Clever Horror Film Finds Friends Facing Their Fears
"The film really did mirror the times that we were in, and even the times now," added Ilonzeh. "We were in such a high intensity, high stakes time, with deaths and pandemics and protests and just total upheaval, and then we have slowly tried to crawl our way out of that, understand each other a bit, and overcome a lot of what we went through, and we're still trying to. But our film, just the timing couldn't have been more perfect, and it really mirrors where we were and where we are now, and there's a big through line there […] in overcoming a lot of that fear, and pain, and death. It really is remarkable how things are destined, like they're just supposed to be out in the world."
Regarding filming during COVID-19, T.I. said, "It was such a unique, once in a lifetime moment. It was sort of an apocalyptic or dystopian time. I'm saying that none of us or anyone who had lived in this lifetime had experienced. And for us to share that moment together is very unique — getting the call to come do a film when there are no films in production, and stepping out on faith, not knowing much about who you'll be surrounded with, not knowing much about whether the film will be shut down, if someone's going to catch COVID, and if we'll be able to finish. Being able to overcome all of these apprehensions collectively and individually, I think that's how this film made all of us better together, and better people individually."
Taylor's Cast Learned to Overcome Their Fear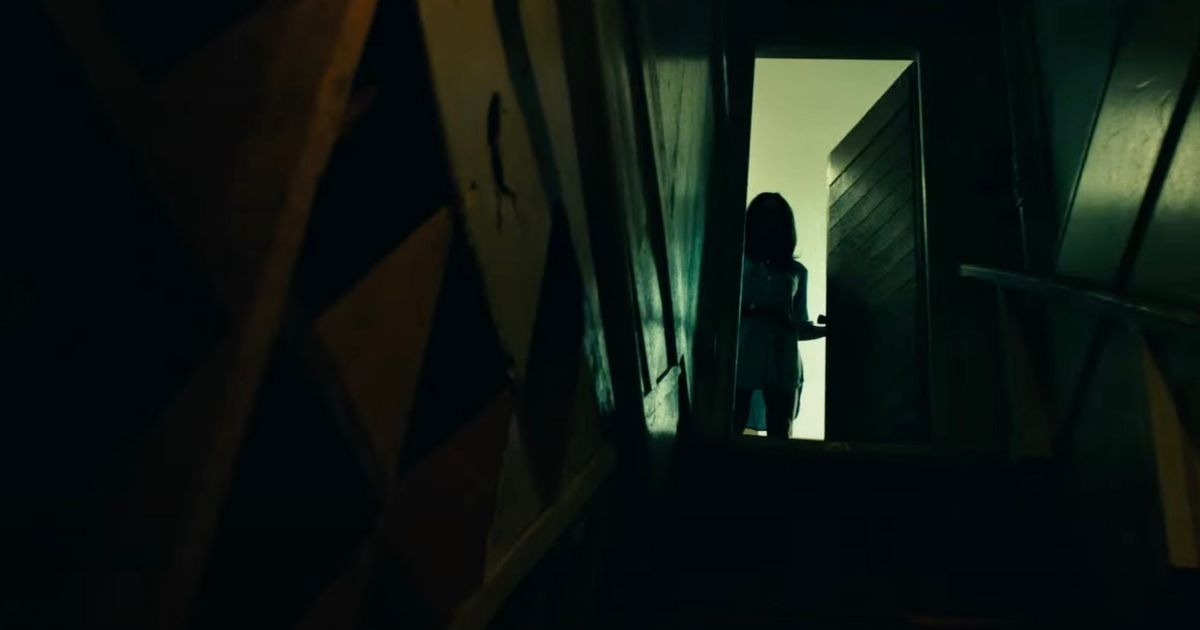 Just as Fear concerns a group of people who are forced to confront their own personal neuroses, the cast and crew of the film had to overcome the fear of COVID and contagion for the sake of creating art. "I think what's really cool about this film," said Taylor, "is not just how it was put together or the architecture of how it was built. What I think is really special about this movie, what I want people to go see and understand, is that the performances are in the moment. Every actor is honestly afraid to be there. And not because it's a creepy cabin, but literally. I've had some sidebars in the middle of the night, which I won't name actors, where I'm like, 'Please, man, just a couple more days. I promise we'll be done.' And yet they're overcoming those fears to create something great. And that gets to the point."
"We all have fear," said Modine. "So coming into it with that, and then coming into a set that is terrifying […] it was a terrifying environment to be in. But everybody that was there loved what they were doing, and we were all there for each other."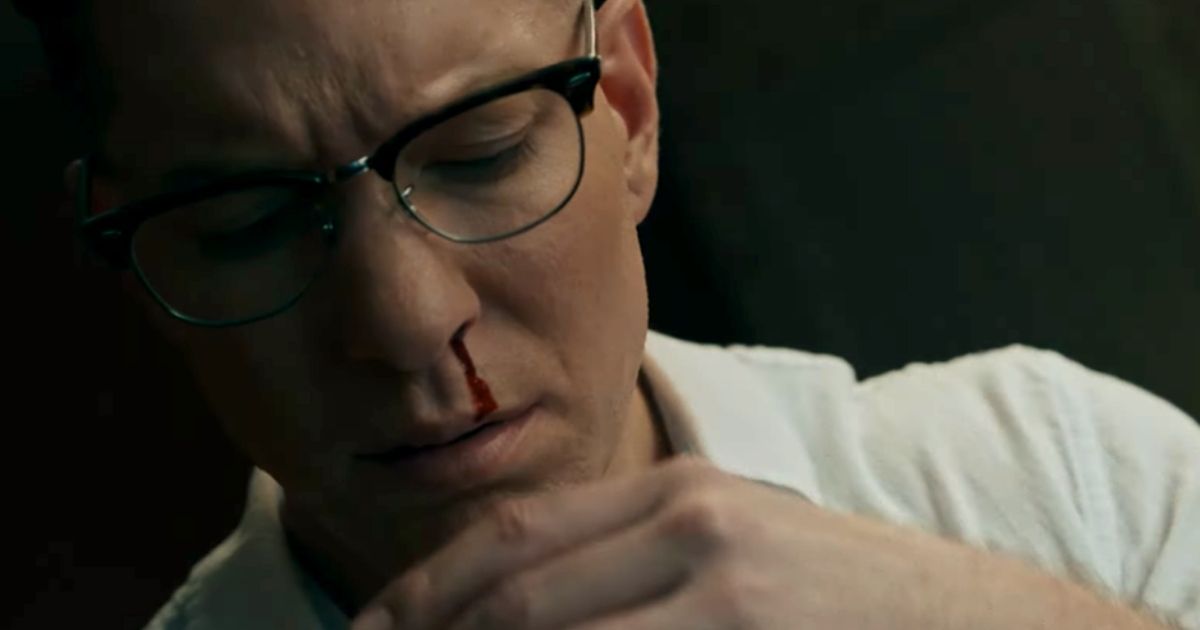 While COVID may have been the fear du jour at the time, the nature of Fear prompted everyone to consider their own. The characters have a variety of fears, from drowning, to the police, to losing loved ones, to airborne viruses themselves, so it's understandable that each actor would meditate on the nature of fear in order to deliver a better horror performance. T.I. sums it extremely well — "Fear looms over everyone's head somehow, some way, some shape, form, or fashion. For me, it's fear of failure, fear of not being there for the people who need me the most. And I pulled from that and applied that to my character."
"For me, my biggest fear is probably letting people down," said Sikora. "I'm such a people pleaser, that the film made me way more aware of being a people pleaser, and kind of the pros and cons of that environment. Mostly the cons, because I think that […] like RuPaul says, 'If you don't love yourself, how the hell you gonna love somebody else?' (My wife's a big fan.) So I think that that's just very true, and it made me take a deep look inside myself and see what I was afraid of, and I feel like all the characters in this movie did that."
"I think that we all have to overcome our individual fears in order to be stronger, healthier, happier people," added Modine. "And we were all given the opportunity to come together and face our fears on camera as the characters, but also face our fears as individuals. And it's a powerful experience, to be brought together in the scariest time, and then create something based off of all of that, and come out of it stronger."
Fear Reflected Social Terrors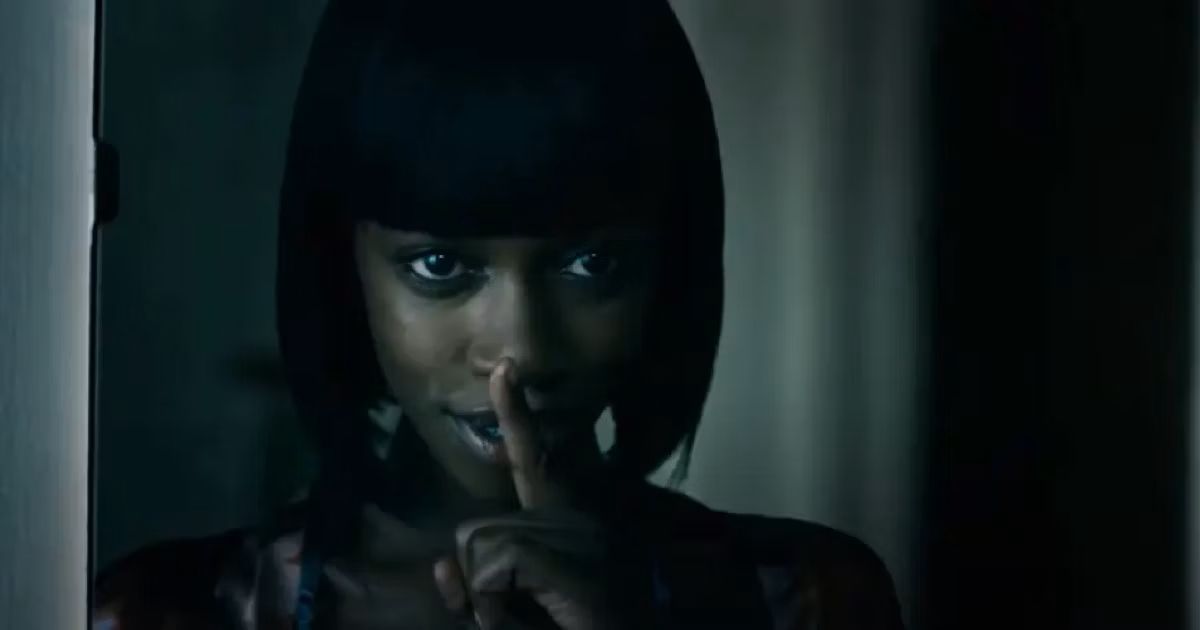 Beyond the personalized fears of each character and the actors who portray them, Fear is clever at reflecting the larger, sociopolitical terrors wreaking havoc on the collective consciousness of a country. Taylor wrote a powerful Director's Statement which summarizes this well; he says, in part:
Three years ago, I sat in my house wondering if I would have to watch someone in my family die from an unknown airborne disease. I lived in fear alongside the global population waiting for answers and an understanding of what was happening in this world.
A few months into the pandemic, I witnessed one of the most polarizing scenes of my life when a police officer knelt on a man's neck for almost 11 minutes as he begged for mercy. My body filled with pain, anger, and more fear! I couldn't sit back and do nothing. I needed to join the thousands of protesters and have my voice be heard but doing so meant that I would be confronted with two fears I knew could kill me…COVID-19 and/or marching for justice. Fear controlled me and I needed to make it stop!
This recognition of our collective fears, and an acknowledgment of the courage and resilience it takes to overcome them and ultimately cause some productive changes, is the beating heart of Fear. "I believe so highly in the Director's Statement that I encourage everybody to go read that thing," said Sikora. "He does talk about George Floyd. He does talk about what was happening in our society at the time. So I think that really, the transcendence of that palpable fear, that physical realization of fear, was with all of us. And that is our mission, to overcome that fear, that we can do it personally. But then we can also do it as a society, by helping each other and being there for each other. That no man is an island, that there's no microcosm in this society because everybody is connected to everybody else. And I think that's deeply reflected in our movie."
Related: 10 Horror Movies Coming in 2023 to Get Excited About
These themes inform a story that's more than a gimmick or a series of manipulative jump scares. Andrew Bachelor (known to many as King Bach) is no stranger to horror, with his work in The Babysitter movies, The Walking Dead, and Creepshow (alongside an array of diverse, genre-defying performances). But Bachelor recognized that Fear had an important story at its center. "I love horror films. I've probably seen every horror film that's come out for the last couple of years," said Bachelor. I think what Fear has that a lot of films don't have is the story — our film is rooted in story. It's rooted in heart. It's rooted in all these people trying to come together for a good purpose. And I think the ultimate message behind it is that your past traumas can kind of define who you are today, and it's your job to overcome your past traumas, overcome those fears to be a better you, to be the ultimate you, for now and in the future."
A Family Stronger Than Fear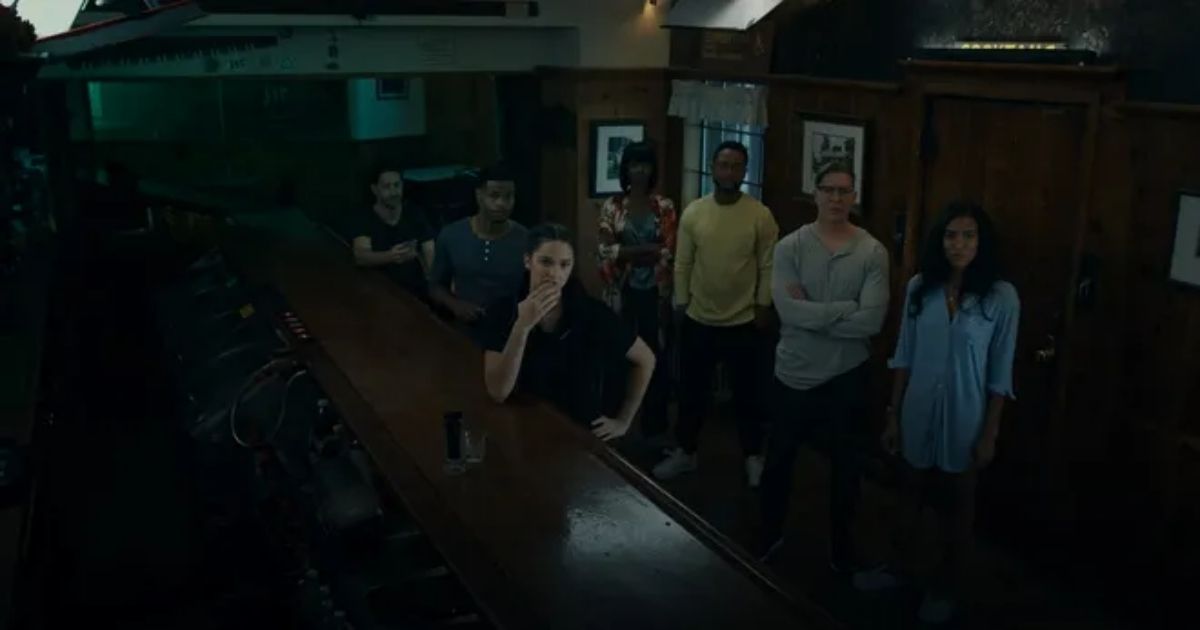 Despite having an often gruesome and terrifying story, Fear does carry that optimistic message — fear doesn't have to be the strongest influence on a person's perspective. There's faith, family, friendship, art, and so many other important facets of the human experience which can combat fear. This is something that the characters of Fear realize, along with its cast, which toughed it out together during COVID for 15 days, forming a bond stronger than fear.
"To tap on what Joe [Sikora] said about working together, it's always really special when you get to work with people that you're fans of," added Ilonzeh. "It's like, I really get to do this, too, I get to be this character, and get to portray these people, and hopefully get this message across to the world. And so for that, I'm so grateful to Deon and Roxanne [Deon's wife and producing partner]. Hopefully, the audience can take away that, it's a film, but also there's familyship in this, and we need a lot more of that."
If you're going to face your fears, there's much less fragility in doing it with family, however one defines that. Even after all its blood, screams, and death, Fear inspires some optimism and faith that tomorrow doesn't have to be like today, and that by working together anyone can overcome their fears.
Fear is produced and distributed by Hidden Empire Film Group, and will be in theaters nationwide beginning Friday, January 27.