A Thousand and One is one of a kind, and a must-see. Anyone who saw it at Sundance last January, where it made its world premiere alongside other talks-of-the-town like Past Lives and Magazine Dreams, will tell you just how singular a movie it is. What's more, the film ultimately walked away with the Grand Jury Prize, Sundance's top award for the U.S. Dramatic Competition category. This is significant when you consider that past winners like Minari and CODA later earned Best Picture Oscar nominations (the latter even going so far as winning the statuette last year).
For writer/director A.V. Rockwell, who effectively makes her feature directorial debut with A Thousand and One, winning the Grand Jury Prize is, of course, secondary to what she initially set out to do. In our interview ahead of the film's theatrical release, she described the festival experience as "incredible, not only for me as a filmmaker, but in the way that I feel, like, 'Okay, I did what I came out to do in honor of these Black women who I really wanted to celebrate.'"
Indeed, the film was conceived as a celebration of "the force of Black women, especially the ones that nurtured me and helped lift me up and made me into the person that I am." Rockwell later added, "I wanted to honor a group of Black women and really dignify inner-city Black women, who feel so misunderstood and invisible in society."
As the official synopsis reads, A Thousand and One is told across a decade and "follows unapologetic and free-spirited Inez (Teyana Taylor), who kidnaps her six-year-old son, Terry, from the foster care system. Holding onto their secret and each other, mother and son set out to reclaim their sense of home, identity, and stability, in a rapidly changing New York City." Will Catlett stars as Lucky, Inez's lover and eventual husband and thus Terry's stepfather. Playing Terry are: Aaron Kingsley Adetola (at six years old); Aven Courtney (at 13); and Josiah Cross (at 17).
Teyana Taylor on Seeing Herself in Inez
Heading into its theatrical release, reviews for A Thousand and One are unanimous in their praise, particularly for Taylor's leading performance. NPR, for instance, heralds the film as "unconventional" and an "intimate drama [with] sharp sociopolitical context." Furthermore, CNN, in fact, reports on Taylor already being included in conversations surrounding the Oscars 2024 Best Actress race.
While many folks will perhaps recognize Taylor more immediately from her musical achievements — she has so far released three studio albums and over a dozen singles — many singers proved themselves as great actors throughout film history, going so far as to reach the Oscars stage (just look at Cher and Lady Gaga).
Related: Exclusive: Writer/Director Lagueria Davis Talks SXSW 2023 Premiere of Black Barbie: A Documentary
Of course, jumping from the recording studio to the big screen wasn't an overnight transition for Taylor. Throughout the last decade, she has been playing small roles in many movies you already know, from Madea's Big Happy Family to, most recently, Coming 2 America. In a way, her trajectory from being born and raised in Harlem by a single mother to becoming an accomplished singer to, now, making her leading role debut in a feature film — "A force of nature," is how Rockwell described her — made her the perfect person to play Inez in A Thousand and One.
"I definitely see a lot of Inez in the women around me, and a lot of Inez in me, and just how much of a survivor she was, how much of a warrior she was," said Taylor. "I see a lot of that within even just my journey and career leading up to Inez. I've dealt with a lot of things being thrown my way." This made it easy for her to understand her character and deliver truth in her performance, a process she also described as "therapeutic." She added, "Inez [was] an outlet for me to cry out loud, step away from being a superhero and being a strong woman all the time. I was able to finally have a moment of weakness through art. It meant a lot."
Will Catlett on Following A.V. Rockwell's Lead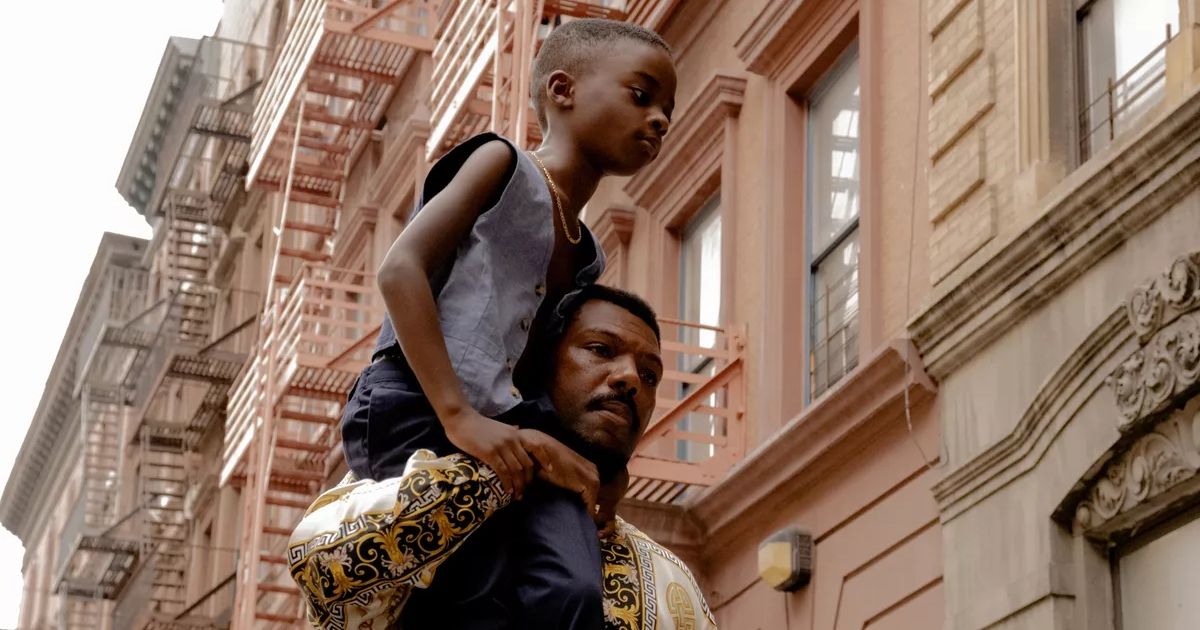 "It was like an internal feeling that I had to do this," Catlett said, describing being instantly drawn to the material he was given for the audition process. "I didn't even read the full script yet, but what A.V. had written on the page — the sides — I said, 'I know I'm destined to play this man.'"
Related: The Best of 21st Century Black Cinema, According to Rotten Tomatoes
Indeed, tapping into Lucky was easy precisely because of how well-written Rockwell's script was. Of course, as shoots are wont to be, Catlett recalled there being hard days during production. He joked about being given "too many notes" from Rockwell, but as a writer and producer himself, he ultimately understood that her notes were less an indictment of his performance and more a guidance towards fulfilling her vision. "I was like, 'Okay, I get you, sis, I know what you're doing. How can I submit myself even more to be of better assistance to what you're trying to say?'"
Josiah Cross on the Thousand and One Family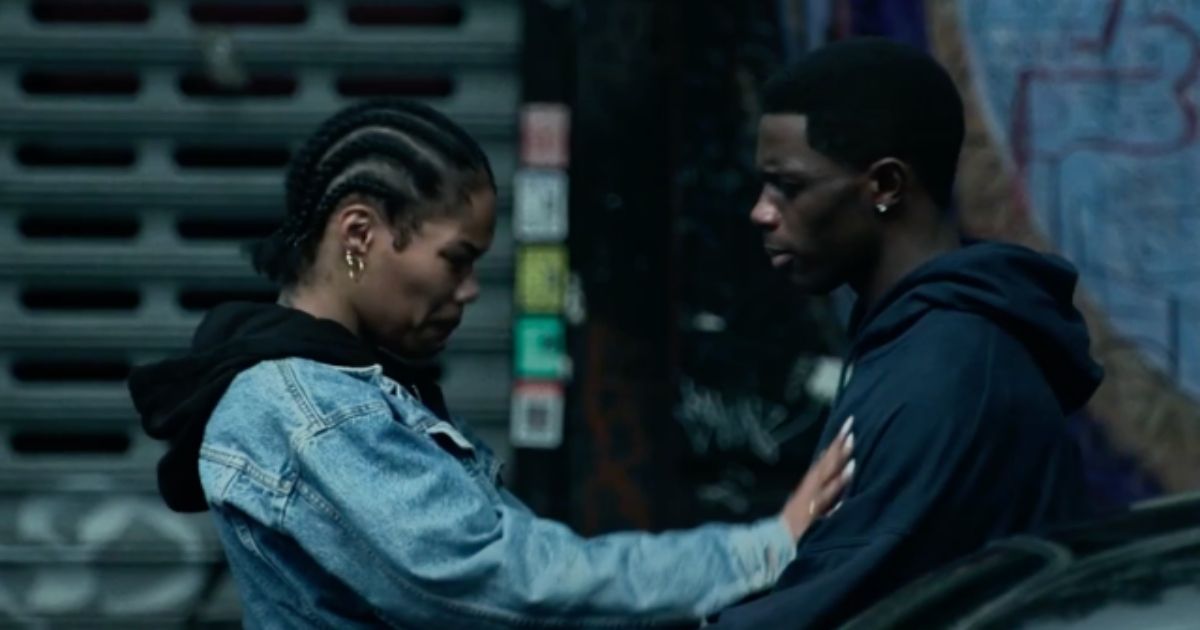 "It was one of the most rewarding experiences," Cross said of his time on A Thousand and One. Despite only appearing in the film's third act as the oldest Terry, he was fully brought into the fold by Rockwell and Taylor, which, echoing Catlett's sentiments, resulted in a sort of spiritual experience for him.
In fact, prior to shooting, Taylor hosted a gathering at her house, and it was that night that Cross "knew we were all connected in a way that was beyond a script or movie." A relative newcomer to the industry, during production, he felt "protected" under Rockwell and Taylor's leadership. "The fact that these two Black women were leading it, even if it didn't make this much noise or impact as many people, I'm riding with [them] wherever they take it."
The 2023 Oscars race was notable for its much talked-about exclusion of Black women in the Best Actress and Best Director categories (despite films like Till and The Woman King being more than deserving). Coming on the heels of that, A Thousand and One is primed to, at the very least, prove once again the degree of storytelling that can happen with Black women in the lead, hopefully getting Academy attention in the process.
For Catlett, the film's Grand Jury Prize is further confirmation of audience's desire for more stories like it. "I think the culture is ready for it," he said. "I think everyone is ready for it, especially coming out of COVID — so many deaths, so many losses — you want to see something that's real and authentic. I believe Sundance and the jurors saw that. [The film] really touched them, and therefore I believe it will touch the world."
A Sight Unseen, Hillman Grad, and Makeready production, Focus Features is releasing A Thousand and One in theaters today, March 31, 2023.