Cowabunga dudes! That's a phrase you won't hear in Teenage Mutant Ninja Turtles: Mutant Mayhem. The latest adaptation of the sewer-dwelling crime fighters takes a new and distinctly refreshing take on the beloved characters. The film looks absolutely incredible with stunning animation, killer action scenes, and a determined focus on life in New York City as the setting. The turtles are also voiced by young actors for the first time. They experience growing pains as adolescent outsiders trying to belong in a world that hates and fears them. Their efforts lead to an epic showdown with a badass villain hellbent on human annihilation.
Leonardo (Nicolas Cantu), Michelangelo (Shamon Brown Jr.), Donatello (Micah Abbey), and Raphael (Brady Noon) skip across rooftops with playful banter. They goof around, talk trash, and enjoy the freedom of being outside in the vibrant city. The turtles relish any excuse to escape the boring sewers. They're enamored by the human world, curious about everything around them, but have a concerned voice always holding them back. Splinter (Jackie Chan), a mutant rat and their overprotective adopted father, constantly warns about revealing themselves.
Humans are vicious and terrifying; they will capture and kill anything that looks different. The turtles use errands as an excuse to stay out late and party. This inevitably leads to comical conflict when they run into people. A stern and exasperated Splinter sits them all down. He retells why they must avoid humans at all costs. The film flashes back to a transformative event 15 years ago.
Ice Cube as Superfly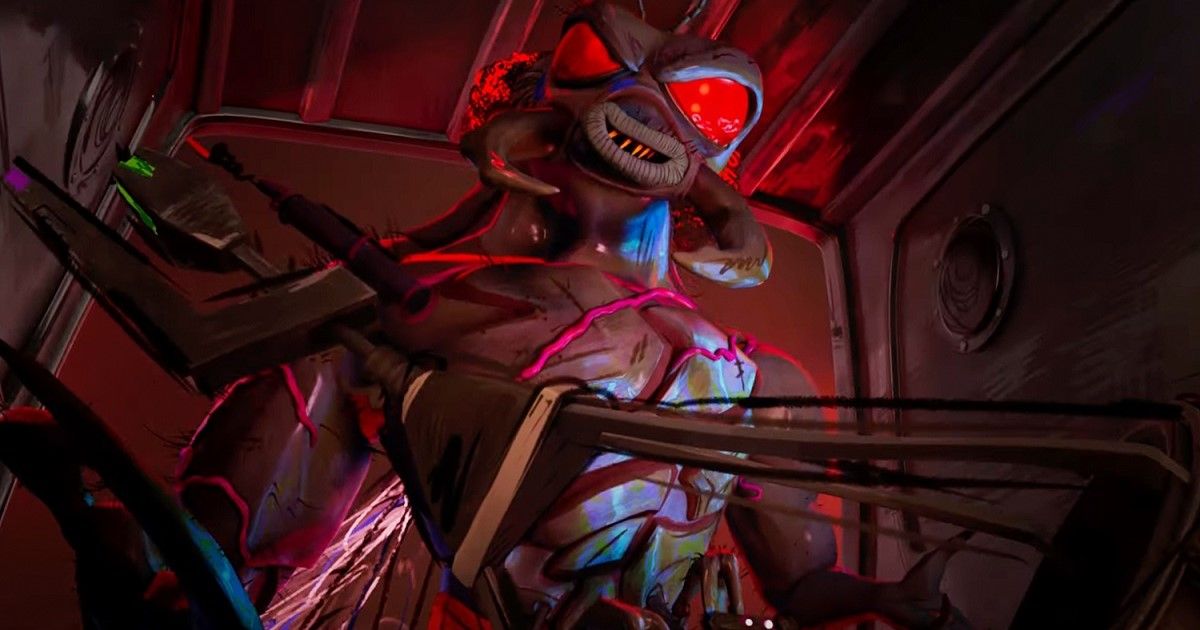 Baxter Stockman (Giancarlo Esposito), a brilliant but lonely scientist with no friends, decides to create creatures to keep him company. He develops a green mutagen that performs splendidly on his first test subject. The nascent Superfly (Ice Cube) is growing and becoming smarter than he could have ever imagined. But Stockman's work is hunted by his former employers. Cynthia Utrom (Maya Rudolph), the ruthless TCRI (Techno Cosmic Research Institute) director, sends an army of goons to raid Stockman's lab. The catastrophic outcome leaks ooze underground. In the present, the turtles are tired of hearing about Splinter's worries. They need something positive to get human attention. Everyone loves a hero. Maybe fighting a mysterious crime wave gripping the city will prove they're good guys who deserve normalcy.
Related: Every Major Teenage Mutant Ninja Turtles Movie, Ranked
Teenage Mutant Ninja Turtles: Mutant Mayhem is unequivocally the best origin story to date. Teens chafe at their parents' lame rules. It's a rite of passage to rebel and discover the real world for yourself. The turtles love their father but desperately seek freedom. It can't possibly be that dangerous on the outside. The first act could serve as an animated commercial for New York City tourism. They clandestinely watch movies at Brooklyn Bridge Park, check out Times Square, and gobble up delicious pizza. But Splinter's dire assessment of their safety proves to be correct. The turtles learn the hard way that the nails that stick out get hammered. They're considered freaks and cause a panic, but meet an invaluable ally in the fray.
April O'Neil (Ayo Edebiri) gets a modern update as a Black high schooler who encounters the turtles. She's not a reporter yet, but knows the story of lifetime has landed at her feet. She's got dreads, isn't popular, and understands what it feels like to be an outcast. April becomes a kindred spirit that helps the turtles out of their shell. A smitten Leonardo gets big laughs and taunts from his brothers. I can sadly predict an unnecessary backlash to this interpretation of April's character. Give her a chance and watch with an open mind. April is great here and a welcome reimagining.
Ayo Edebiri as April O'Neil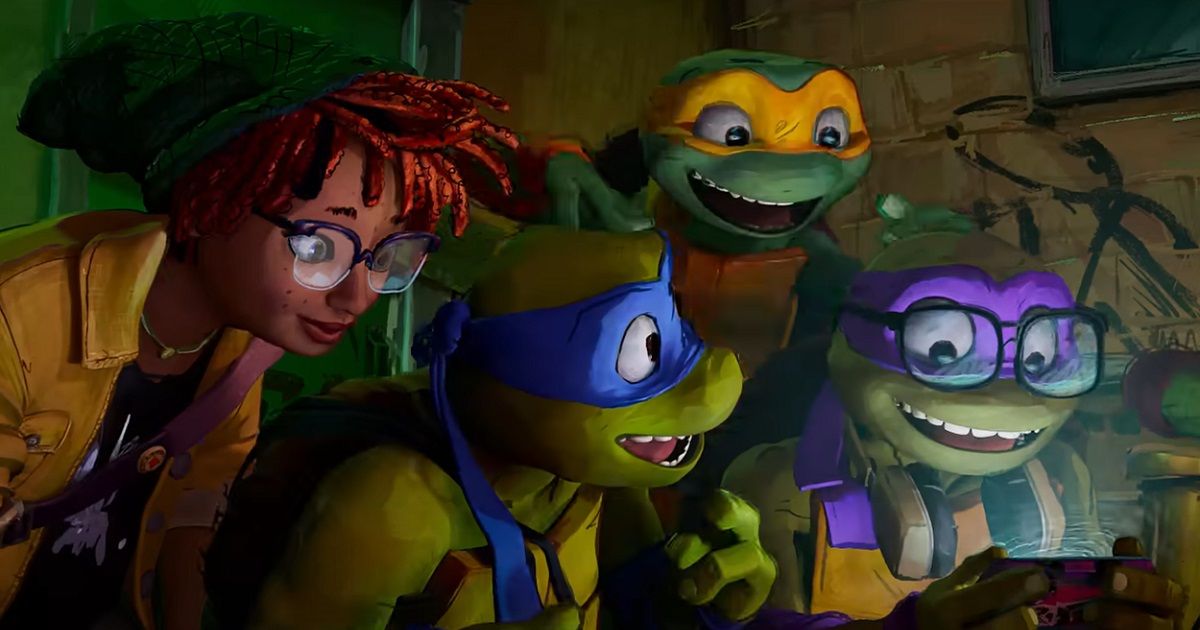 Teenage Mutant Ninja Turtles: Mutant Mayhem has a toe-tapping, head-bopping score and soundtrack. Oscar-winners Trent Reznor and Atticus Ross are again sublime in their contribution. Dance and hip-hop hits accompany the turtles on their wild adventures. The music is especially effective in a thrilling climax that will have your pulse racing. Superfly's theme is befitting of rap star turned A-list actor Ice Cube. Let's just say he makes quite an entrance.
Related: Every Teenage Mutant Ninja Turtles TV Show, Ranked
Director/co-writer Jeff Rowe (The Mitchells vs. the Machines) gives Spider-Man: Across the Spider-Verse a run for the money as the most innovative animation of the summer. The film looks completely different depending on the type of scene. The characters are almost claymation when interacting with each other. The city is akin to a technicolor sketchbook. The action and fight scenes are more fluid. It's hard to describe but not quite full-blown CGI or standard drawings. There's a hybrid approach to the production design that's unique and incredibly creative.
Teenage Mutant Ninja Turtles: Mutant Mayhem has heart, a lot of humor, and spectacular action that builds like a tidal wave. The characters, especially Splinter, are likable and endearing. They resonate with individuality. Turtle fans across the board are going to love this film.
Teenage Mutant Ninja Turtles: Mutant Mayhem is a production of Nickelodeon Movies and Point Grey Pictures. It will have theatrical release on August 2nd from Paramount Pictures.