Titans star Teagan Croft hits the high seas portraying fellow Australian Jessica Watson in True Spirit. Sixteen-year-old Watson become the youngest person to circumnavigate the globe as an unassisted solo sailor in October 2009. She left Sydney Harbor on an incredibly dangerous voyage that took nearly three months. Watson had to overcome fierce storms, crushing loneliness, and a near-death experience before accomplishing her amazing feat. True Spirit documents the epic ocean journey, but also shows her fierce determination as a child and supportive family every step of the way.
Croft details the elaborate filming process. The shoot was done primarily on set with gimbals and rigs. The crew spent just two days on the water, where everyone except "the director and DP" got violently seasick. Croft didn't have much interaction with the ensemble cast. Their scenes took place while she was training to sail. Croft credits Titans as providing "invaluable" experience in the action genre. She was used to performing stunts, working with stunt crews, and acting where visual effects replaces the surrounding environment.
The most remarkable part of the interview was Croft's philosophical takeaway. Playing Watson didn't inspire her to do anything physically adventurous but reaffirmed her love of acting and life choices so far. Croft is also pursuing her dream despite "loneliness" and "judgment." Watson's monologues about courage and perseverance struck her on a "personal level."
An Incredible Role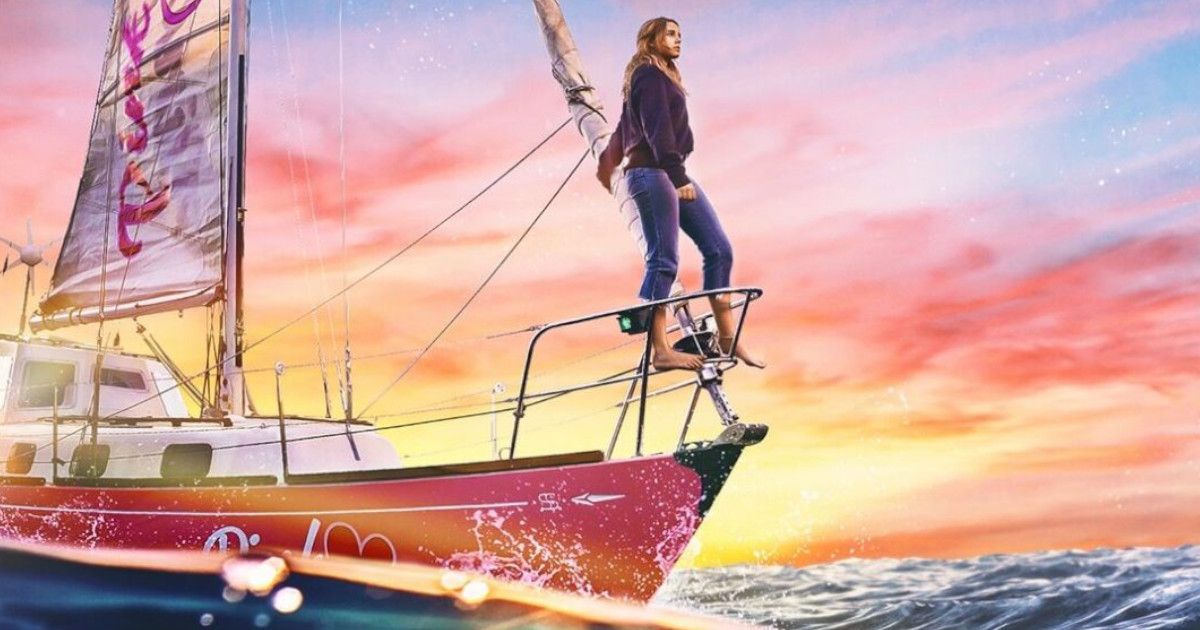 MovieWeb: How excited were you to portray Jessica Watson? Were you aware of her voyage growing up in Australia?
Teagan Croft: To be honest, I didn't know as much about her as I should have. But I was there to welcome her back to Sydney Harbor when I was six years old (laughs). I don't have a recollection of that, but I was there, one of the many. I think the real excitement came after I found out about her and started looking at the script. The script was fantastic. The story was insane. I couldn't believe I was given the opportunity to play Jess Watson. It's such an incredible role.
Related: Exclusive: Sarah Spillane Directs the Extraordinary Story of Sailor Jessica Watson in True Spirit
MW: Talk about the process of getting the role. Did you have to audition?
Croft: It turns out my manager in LA heard about the film. Look, it's a blonde Australian who's sixteen years old. I have the woman for you. He called Sarah [Spillane], the director and basically pestered her. You've got to meet Teagan. I was able to audition. The tapes were so great to do. I did the scene where I was on the phone with my mum in the movie. My actual mum was reading opposite me for the tapes. Honestly, the best scene I've ever filmed in my life was that self-tape with my mother. It was so real. Everything was all done on Zoom. It was the height of Covid, particularly in Australia. I think it was two auditions and then a Zoom callback. I got some notes, which is odd in a Zoom callback. But I guess that's the norm now.
Getting Seasick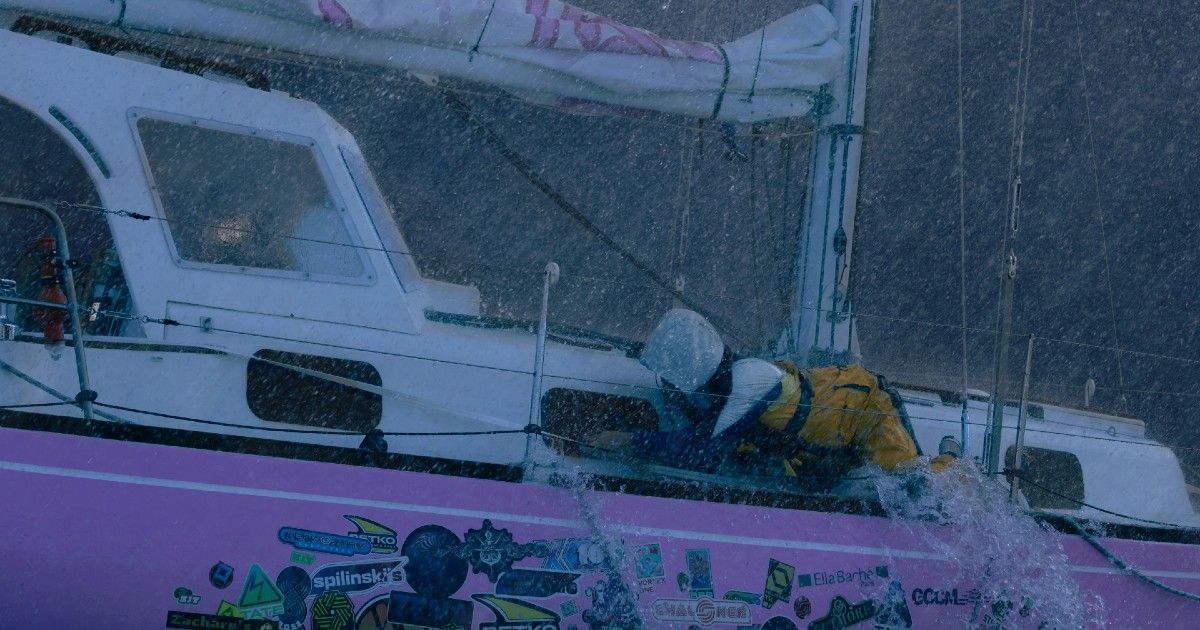 MW: Sarah said you got seasick during filming…
Croft: (laughs) She's telling everyone that! Just chatting her mouth away about my seasickness. And it's true, we filmed a couple of days out on the open water. The swells were really big. Not just me got sick. The entire crew got sick except for Sarah and the DP. We all got sick on this catamaran just vomiting our stomachs out. They were lucky enough to get some great shots. I didn't get sick in the harbor or the machines. There was so much movie magic to make all the water scenes.
MW: Let's extrapolate further on the technical process. You're on a big sci-fi TV series in Titans. Was that experience working with visual effects useful while being on the gimbals and boat rigs?
Croft: I think my experience on Titans is just invaluable doing action movies. It's a genre. You get used to working with stunt crews and performing stunts. I had a few stunts where I'm throwing myself around the boat. The CGI, having to act without anything there, you have to see the whales and dolphins. We did see whales but not on set. It was easier for me to imagine and know what it was going to be like. The CGI is phenomenal. It looks so beautiful and real. I was blown away when I saw it.
Related: True Spirit Review: An Empowering Tribute to a Magnificent Achievement
MW: What's the best and worst day filming True Spirit?
Croft: The best day was when Jess comes in, and she's met by the press. They're all just hounding her. It's like all the pressure is on. It was one of the first scenes we filmed. The first half of shooting was the family all together while I was stunt training. I was learning to sail and all of that. They left. Then it was just me, Sarah, and the boat to film the rest of it. That day was the first day we really got into our groove and felt it. The worst day filming was on the water for sure. We went out there and hung around. Waited for like an hour. You're just bobbing. You're not on the motor. You're barely sailing. It was just a lot of up and down. We all got super sick. It was hell. It was awful.
Pursuing Your Dream
MW: My favorite part of the film is the Starman scene, where you are at your lowest point, and looking at the stars in the sky. Talk about that in particular. It's obviously visual effects but discuss your frame of mind to understand Jessica's loneliness.
Croft: It was Sarah's brainchild, her creative idea. She loves David Bowie. She loves Starman. She had this idea that I would wear a sailing get-up that looked like an astronaut. The reflection of the stars would make it feel like she's in space. I thought her vision was amazing. I actually had to learn a couple of stunts just for that. I was on a rig. If you look closely, you can kind of see that gravity is a bit different. I jump a little lighter. It's very subtle. She didn't want it to be obvious. It feels a little bit trippy because it represents how crazy you get with no wind. You start seeing things…like you're in space.
MW: Has this experience put you in a more adventurous mindset? Would you solo sail, climb a mountain, or do anything risky and dangerous?
Croft: Umm, no, fight or flight, I'm very, very flight (laughs). It's given me the inspiration to do what I want and love. I think it has kept my love for acting alive. It's all about pursuing a dream that other teenagers aren't doing alongside you. You feel judgment. You feel isolation. There are elements of that I feel in my life. Playing Jess, saying those monologues, I'm tough, but I'm struggling. It spoke to me on a personal level.
True Spirit premieres February 3rd exclusively on Netflix.