Great short films are almost always a gateway to features. They're workshopped and developed, and if successful, they're often a calling card for the filmmakers to enter the feature film space; sometimes, the short films are a kind of proof-of-concept to secure producers for a feature adaptation. That's why they're ultimately the endpoint of a film degree, a thesis that displays what someone has learned and what they're capable of.
The young director Szu-Wei Chen has showed what he's capable of in several memorable, sometimes haunting short films that study a variety of characters. The younger Asian or Asian-American protagonists of his films Last Day, A New Apartment, and Jay seem to all be seeking a kind of connection to something tangible (whether it's a place or a person) amidst the hubbub of the modern world and the doldrums of the working class.
His newest film, A New Year's Dance, breaks a bit from that tradition by focusing on a middle-aged woman (tenderly played by Sherry Li), but truly nails the idea of an almost cultural loneliness. The film follows a massage therapist in New York, a skilled woman with many regulars, on Chinese New Year. Obviously, the Chinese New Year is lunar, while the American New Year is based on the Gregorian calendar, so they take place on different days. Her celebration is not the city's; her culture is not necessarily America's.
As such, there's a kind of wistful homesickness to A New Year's Dance, and a very authentic one at that. It's a quiet, beautiful, sad little film. Szu-Wei Chen s hared more with MovieWeb.
The Personal Impetus of A New Year's Dance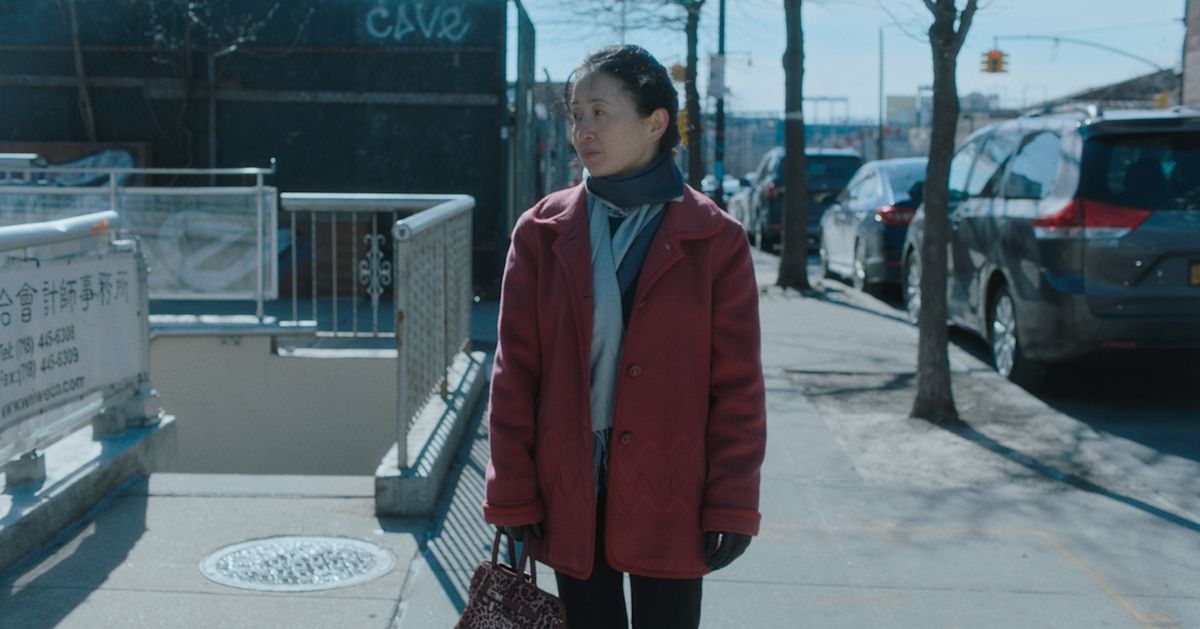 If you don't read the logograms of Chinese script, New York's Chinatown may seem like a homogenous monolith. It's hard to decipher the different restaurants, spas, and shops from one another. They can blend together into one thing, and stereotypes e merge as a result. But beneath the surface of all those literal, textual characters are actual human characters, people living their day-to-day realities in small buildings and storefronts. Delving deep beyond the surface, A New Year's Dance explores one story amidst many. A lot of it is based on Chen's own time speaking with people about their actual experiences.
"I went to a physical therapy store like five years ago," explained Chen on the impetus for his film. "And when I first walked in, they were so welcome, and they speak the same language, Chinese, and I speak Chinese — I'm from Taiwan — and they are mostly from like China. And they're just very welcoming, they helped me with everything. We chatted about films, because I told them I'm a filmmaker, and so we shared a lot of things about life. And they talked about their life in New York. A lot of them haven't been home for so long."
Related: 10 Short Films For When You Don't Have Time For a Full-Length Movie
"They shared about their stories," continued Chen. "Like in the film, they talked about being afraid of going out at night. And I remember at that time, she told me that she just went back home directly from work to her place, so she didn't go anywhere else. So I could feel that she like didn't have a chance to talk to others, or maybe use the language, or just something that I felt very strongly about. And then also, she lives in Flushing, which is like an hour from New York (she worked in central Manhattan)." He continued:
I think most Chinese who immigrated here, they have to work very hard […] Also, for this kind of therapy, the craft, she told me that Chinese can do it like no other. Other people just do it for like 10 minutes. They quit. Because she has to massage like 20 to 30 customers a day. Each of them is like 15 minutes, and they have to use their whole body to push to make the customer feel good. So yeah, it's really like a hard craft […] I learned so much from them and yeah, and after that, I decided to make a film about that.
Szu-Wei Chen Dismantles Stereotypes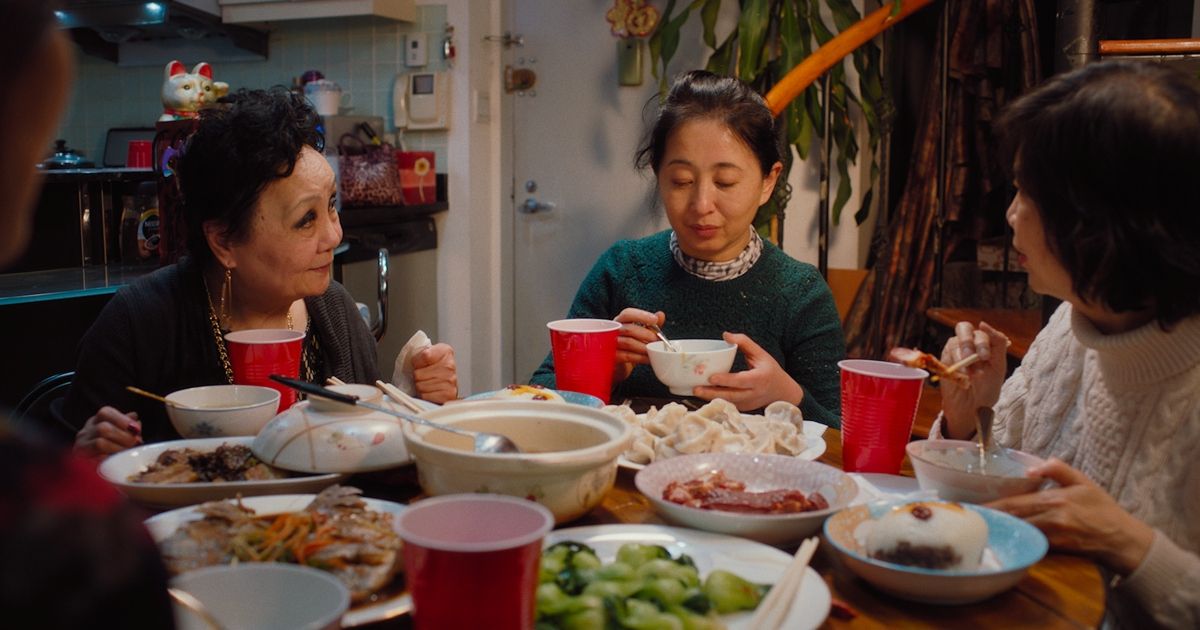 A New Year's Dance quietly follows one massage therapist as she goes about her day and celebrates Chinese New Year. The social celebrations, little fireworks, and homebound video calls all have an air of homesick sadness to them. Ultimately, she finds a stranger at a bar and shares a momentary dance, a bit of solace and company despite the pressures of work and the cultural solitude of being in a different country.
Related: Best Chinese Movies of the 21st Century (So Far), Ranked
"I remember I read an article about a guy, like 35 or maybe a little bit older, and he got tickets to go to this middle-aged dancing club," explained Chen. "It's like a club for middle-aged people, and they went there and danced, and it looked so lonely in the photos. The photos are so beautiful, and I just liked that kind of style." For Chen, those were the two polarities of the film — the unbearable lightness of middle-aged dancing and the quiet, difficult work of a massage therapist. "So I just combined these two elements together."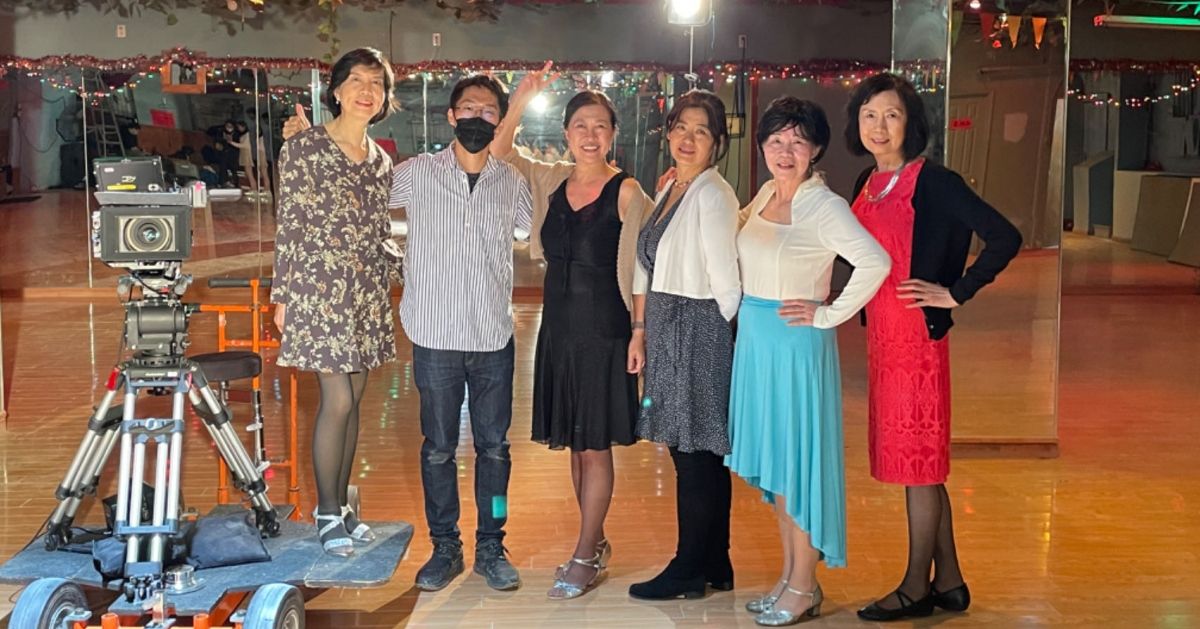 The result is a film which feels incredibly authentic and lived-in, even though Chen is not Chinese. It's culturally specific in the events, but emotionally universal, mainly because it avoids the uncomfortable stereotypes of Asian people in massage parlors and manicures and pedicures. I know that kind of stereotype," said Chen, "and I always talked to my producer, I was like, 'I don't want that stereotype.' And then in the film, I chose that location because it's like a clinic. I don't want people to think of the stereotype. There's really like a craft for massage. It's a traditional Chinese craft." He elaborated:
I remember when the DP saw the locations, he wanted to put candles and stuff. I said, 'No, no, no, I don't want any candles,' because I just don't want people to think about the other way [..] I guess with the topic, it's a bit hard to avoid that, but I tried with the lighting. I wanted like natural light. It doesn't look very cozy, it just feels very natural in the rooms, it's not like dark and romantic.
In a way, A New Year's Dance liberates a whole profession and culture from the ignorance of rigid stereotypes. It puts things in a new light, and explores the quiet connections between the way we all celebrate a new year, and the loneliness of what it's like to live in new place. Even if you've been there for a decade, if it's not your home, if you don't have your family, sometimes it can still have the cold indifference of a wholly new place. That's what special about the film, and what Chen manages to achieve.
So grab a hot pot and celebrate short film by keeping an eye out for Szu-Wei Chen's work. He just may be the next Edward Yang. You can check out the poster for A New Year's Dance below.