The new film Supercell is an inspiring testament to the ability of independent filmmakers to rise above budgetary restraints and create something visually and emotionally impressive. The thriller was made for a small fraction of what it costs to make Hollywood action-adventure films, and yet this story of storm chasers and a family dealing with the loss of their patriarch looks amazing, and could stand shoulder-to-shoulder with big-budget studio movies.
Supercell has understandably, though perhaps lazily, been compared to Twister, the other big storm chasing film. That 1996 picture cost roughly $90 million to make, which translates to nearly $175 million in today's currency when adjusted for inflation. Made for probably one-hundredth of the cost of that film, Supercell arguably looks just as great, and features an excellent cast including Daniel Diemer, Anne Heche, Skeet Ulrich, and Alec Baldwin. Director Herbert James Winterstern spoke with MovieWeb about the film, the cast, and the production.
Supercell Draws from Classic Blockbuster Movies
Supercell follows young William Brody (Diemer), a student who cares less about school than he does storm chasing. That's because his father, a legend in the field, died during a storm years ago, and the event haunts his family. His mother Quinn (the late, great Anne Heche) justifiably hates the pursuit of storm chasing and has been trying to get William to move on from his life. However, having never truly found closure over the death of his father, William continues to obsess over storms and the study of them, the only thing which still tethers him to his dad.
The film finds William hunting down a storm with his father's old storm chasing partner, the depressed and disgruntled Roy Cameron (Ulrich), as he takes a group of paying tourists to check out a brewing weather event. The sightseeing company that Roy now sullenly works for is owned and operated by Zane Rogers (a wicked Alec Baldwin), who exerts his authority over everyone with the domineering intimidation tactics that Baldwin has become famous for in films like Glengarry Glenn Ross. Meanwhile, Quinn and William's girlfriend hunt him down, filled with worry.
The film hearkens back to the many family-friendly Amblin Entertainment adventures of the '80s and '90s (Poltergeist, E.T., Jurassic Park), and that was the point. The score from Corey Wallace emulates John Williams' work with Steven Spielberg, and cinematographer Andrew Jeric used blocking, wide shots, and hazy lighting to create something similar. "We all agreed that we knew what this film wanted to look like, with that throwback feel," said Winterstern, who used his film knowledge as a reference point. He elaborated:
Studying film, I was kind of seeing the masters that were before my generation of filmmaking, and then studying the ones that were before Spielberg. There was David Lean, and John Huston, and Alfred Hitchcock. Just knowing the language of cinema, that was the most exciting thing for me, utilizing those gifts that they possessed and applying it to this story.
Winterstern's Personal Themes of Family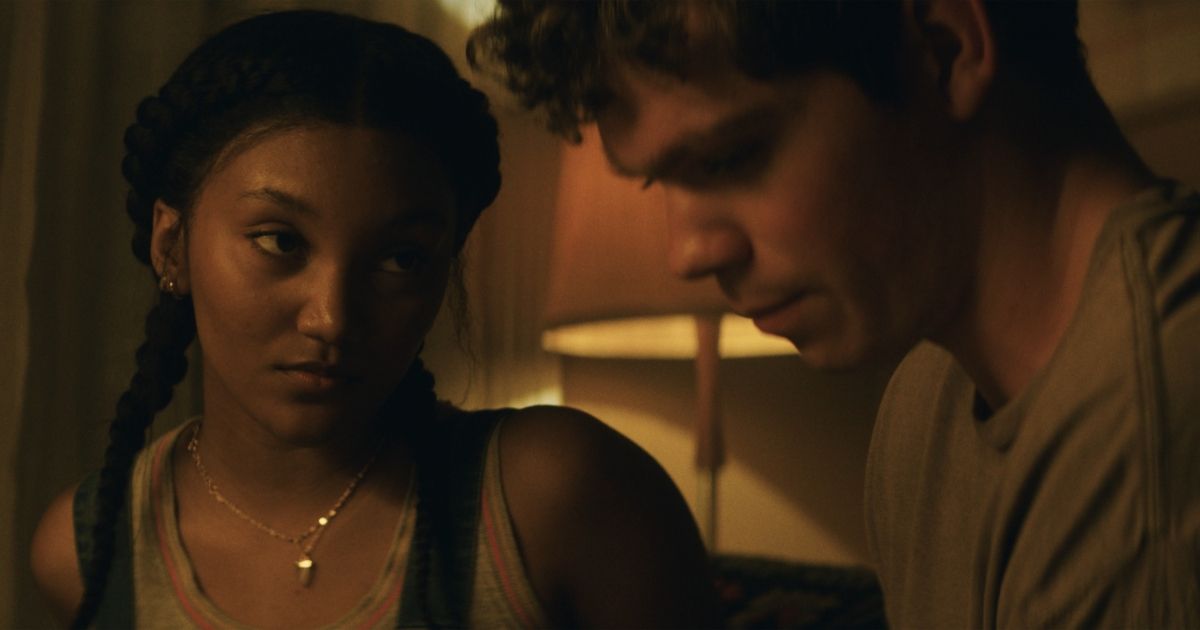 One of the main reasons that Winterstern sought to reference these films is because he felt that they conveyed a kind of familial structure that's absent in many modern action-adventure movies; the whole family could feasibly enjoy Close Encounters of the Third Kind, though not so much The Gray Man. This was personal for the filmmaker. "Family was the core theme," said Winterstern. "For me, when I wrote the script for Anna [Elizabeth James], I had lost my mom relatively recently to Alzheimer's. So I was dealing with mortality, death, losing a parent — that was really prevalent in my life. It still is."
Related: Best Natural Disaster Movies, Ranked
Winterstern continued:
My father, being the hero that he was, I always looked up to him, studying his hands because he always had these very gargantuan, weathered hands. To me, that was a symbol of masculinity, and wondering, maybe I'm not as masculine as my father. Then obviously losing my mom and realizing that she's the hero that made my dad the man he was. She was someone I took for granted. So it was making a movie about themes and characters that people cared about; the spectacle was always a backdrop. And for me, I don't want to focus on spectacle I can't afford. We didn't have money to live in spectacle.
Supercell Uses a Small Budget in a Big Way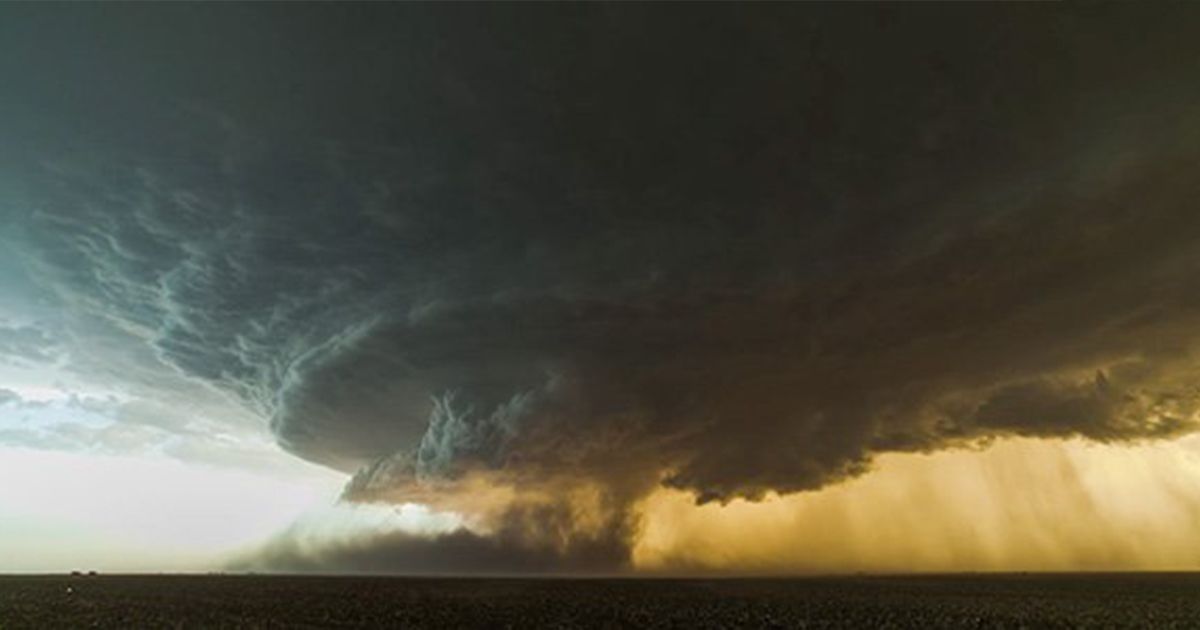 Those themes are certainly prescient and understandable for Winterstern's first feature film as a director, but he certainly took a big risk co-writing and directing an independent film that seems more suited for a $100 million studio picture. "I was completely naive," said Winterstern. "For me, I just wanted to write a story that I was passionate about. To write a good script was the number one intent, and when Anna and I teamed up to write Supercell, we didn't really talk budget. I don't know at what point I started realizing, 'Okay, this movie is big. It's really big.' I think that it might have worked to my advantage, because maybe if I had made a couple movies, I might have not even tackled it, or I would have given up, or I would have made changes. I guess being a little blind to it, not knowing what I didn't know, meant I kind of had to will it."
Nonetheless, Winterstern and his crew managed to make a film that looks 50 times more expensive than it costs. "I learned very quickly in pre-production that the script that was written was probably a $50 to $60 million budget movie," continued Winterstern, "and I had a fraction of that. So there were lots of ways and tricks to get it done the way it was done. But yeah, that didn't cross our minds when we were writing it."
Big Actors Like Alec Baldwin Join the Indie Movie
The presence of Anne Heche and Alec Baldwin certainly increases the clout of the film; they, alongside the impressively epic scope and look of the film, make this feel like a much bigger movie than it probably should be. Diemer is extremely endearing and mature as the lead, but Heche and Baldwin are the big names that are delightful to watch. Baldwin actually had a great time during the production, which he spoke about to The Hollywood Reporter in an article that truly warmed Winterstern's heart. The filmmaker attributes the DIY passion of the project to why the actors contributed and gave it their all.
Related: Anne Heche: Remembering Her Best Movies and TV Shows
"I think they all enjoyed working with practical effects again," explained Winterstern. "I think having the actors work with actual wind machines, to them, it just reminded them of an earlier era of filmmaking. That triggered them in a positive way, where they were like, 'Oh my god, we could still do this.' Because no one does that. I think I have an enthusiasm too. I'm very much an optimist. I have a lot of hope going on constantly, and I think maybe that was contagious."
Winterstern Pays Tribute to the Late Anne Heche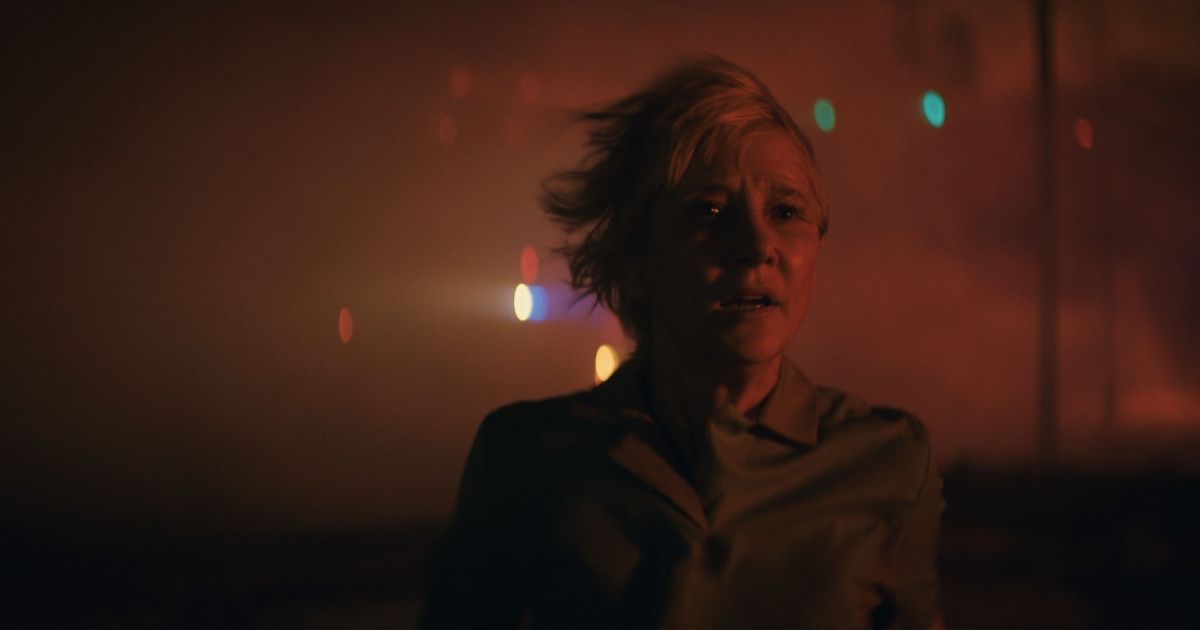 It's a great project that returned these bigger actors to their roots, and a touching way for Heche to end her career; the actor sadly passed away in 2022, and Winterstern knew how special her appearance was. "She was one of the greats, and really knew how to break the ice," recalled Winterstern. "When we first spoke on the phone, we talked about the interior design of her loft for eight minutes. I felt like I was her best friend after eight minutes, and felt like I could say anything to this woman. She broke the ice and she was so present. She loved science. She was captivated by the science and technology of storm chasing, so she had a lot of questions about that. But ultimately, she connected to the story of my mom, because she's a mom of two boys." Winterstern continued:
The thing about Anne is, it didn't matter if you were a fan on the street wanting a picture or a PA — she gave you as much respect as she would give the director of the film. And I think that speaks volumes to her as a person. I think it's a tragedy to have lost her the way we lost her. She had so much love. I don't know much about her past, her trauma, and I know there was a lot of it. But I know from my experience with her, she had nothing but love to give, and she was brilliant at what she did as an actor.
If you want to see one of Heche's final performances and a delightful film that mines every ounce of artistry and cinema out of its small budget, Supercell is now in theaters and available on demand and through digital platforms from Saban Films.