A loving and loyal dog, abandoned by a truly despicable owner, finds a pack of caring canines who help him return home to exact sweet revenge. Strays will have audiences rolling in the aisles with its unabashed embrace of raunchy and sex-fueled humor. The foul-mouthed pooches liberally drop f-bombs while mocking weird humans and their penchant for picking up poop. A smart script relishes everything naughty but is also unexpectedly insightful. The film tackles themes of animal abuse, cruelty, and neglect with a clever approach.
Reggie (Will Ferrell), a scruffy Border Terrier, recounts how "every day is a great day" with his supposedly fantastic owner Doug (Will Forte). He gets to eat leftover food scraps, is called fun names like s**t head and f**k nugget, while being chased around their filthy house. The awesome Doug loves to shove Reggie off the couch while engaging in his favorite activity — drum roll please — nonstop masturbation. The unemployed Doug has all the time in the world to tickle his pickle. But the best game is when Doug drives Reggie miles away, throws a tennis ball as far as possible, and jumps in the pickup before he can get back. It's sometimes exhausting to find a way home, but Doug always yells and screams enthusiastically when Reggie returns.
Playing fetch takes a more complicated turn after an eviction notice gets pinned to the front door. Doug's fury reaches a volcanic level when poor Reggie accidentally breaks his precious bong while packing. The unwitting mutt is tossed into the truck and taken to the big city. Doug chucks the ball towards a dark alley, kicks out Reggie, and takes off snickering. Reggie retrieves his beloved toy, but it's viciously snatched by an intimidating Rottweiler and Doberman Pinscher. A frightened Reggie cowers in fear. He's rescued by a small dog with a big attitude.
Will Forte as the Despicable Doug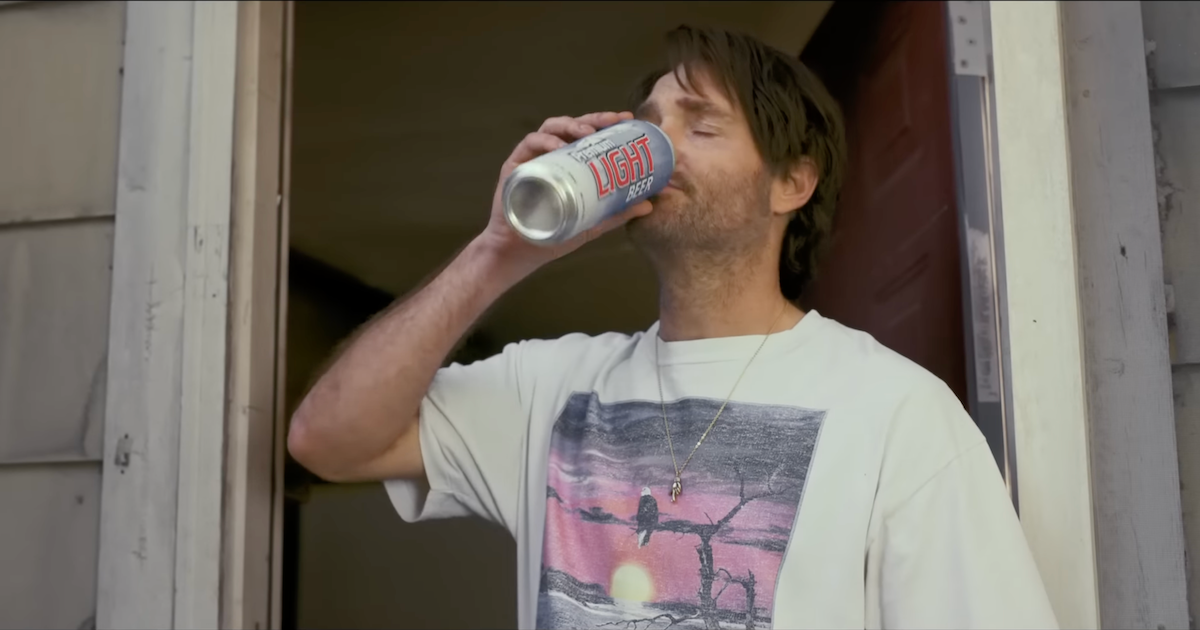 Bug (Jamie Foxx) despises bullies. He quickly shows the large breeds who's the king of the streets. Reggie follows the shrewd and savvy Bug, who promises to look out for him, but takes umbrage when he's called a stray.
Bug takes Reggie to a dog park where he meets the Australian Shepherd, Maggie (Isla Fisher), and Hunter (Randall Park), a mammoth Great Dane with a cone around his head. The kind Hunter flunked police training and now serves as a nursing home therapy dog. They tell Reggie to wise up. Doug abandoned you to die. Reggie's hurt and betrayed feelings explode into anger. He's going to find a way home and bite off the body part that Doug treasures the most.
Strays starts the laugh riot early with the innocent Reggie unaware of Doug's vile behavior towards him. Ferrell's naive voiceover smacks of disbelief until he finally realizes the cold truth. Foxx's vulgar and irrepressibly horny teachings indoctrinate Reggie to the glorious virtues of street life. An "unleashed" dog eats, pees, and poops whenever he wants. There's no waiting hours for a stupid human to walk you, beatings, or curses. People suck and will let you down. We later learn the source of Bug's tremendous disappointment, but it's all bravado and bluster. Every dog craves attention and belonging.
Related: The Best Dog Movies of All Time
Reggie adapts to "pack" life as they journey together on his quest for revenge. He's never had friends or experienced sincere warmth. Bug, Maggie, and Hunter show him kindness for the first time. These scenes add a lot of heart to the stream of juvenile shenanigans. Your jaw will hit the floor at their crazy antics. It's absolutely wild but ingeniously based on how dogs perceive their surroundings.
Screenwriter Dan Perrault (American Vandal, Players) has the characters waxing poetic on inexplicable human behavior. They don't understand why we're not sniffing butts, licking ourselves, and bizarrely hording chocolate…maybe that's where all the poop goes.
The Lovable Reggie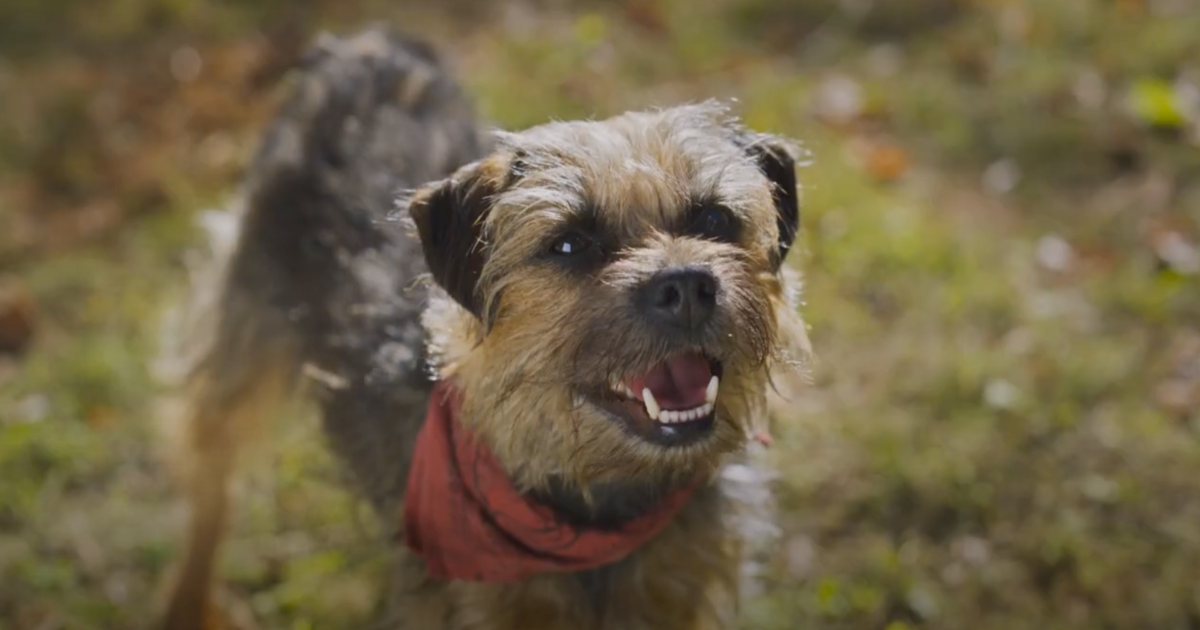 Strays' seamless visual effects never takes you out of the story. The dogs only speak to each other. It's barking, yipping, and howling to everyone else. Director Josh Greenbaum (Barb and Star Go to Vista Del Mar, Becoming Bond) doesn't over-anthropomorphize his furry cast. They always act and behave like dogs. This gets especially ribald when they discuss their own sexual proclivities. A subplot romance between Maggie and Hunter gets big laughs. Let's just say there's deep admiration for Hunter's genital endowment.
Related: Best Movies With Anthropomorphic Characters, Ranked
Perrault's script deserves credit for not running out of steam. Sex comedies deflate as the gags grow tiresome. Strays has a swift pace that keeps the characters constantly engaged. Some might get sick of the scatological jokes, but I sure didn't. The film succeeds at keeping the laughs flowing. There's never really a down beat to the story.
Doug isn't an implausible character and realistically represents terrible pet owners. People who hurt animals deserve his comeuppance. Animals have feelings, need companionship, and should never be mistreated. Cute puppies grow into dogs that need exercise to release energy. The message here is to be thoughtful, loving, and responsible for your pets.
Strays earns its hard-R rating and is strictly meant for mature audiences. The film is loaded with expletives, sexual imagery, and raw discourse.
Please consider a donation to the Maui Humane Society to help pets injured and displaced by the horrific wildfires.
Strays is produced by Lord Miller Productions and Picturestart. It will be released theatrically on August 18th from Universal Pictures.