Stephen "Steph" Curry is the greatest shooter in NBA history. The Golden State Warriors point guard has won four championships, was twice-voted the most valuable player, and dominated the 2022 NBA Finals as MVP. He holds the league record for most three-pointers with an astonishing 3,390 made in a career that's far from over. Curry has single-handedly transformed modern basketball with his incredible skill and fortitude. No one could have predicted such grandeur when he was drafted. Curry has had to fight his entire life to prove the doubters wrong.
Stephen Curry: Underrated follows the superstar athlete during the 2021-22 NBA season. It also tells his backstory as a short, scrawny, and undersized kid that was constantly underestimated. The oldest son of former NBA great Dell Curry and his wife, Sonya, a standout volleyball player at Virginia Tech, had the family pedigree but earned his place at every turn. He wasn't taken seriously as a young player. The documentary takes a revealing look at his personal life while flashing back to formative moments in high school and college. Curry's relentless drive was born through struggles and hardship.
Underrated opens in December 2021 with the Warriors in a slump. They had washed out of the playoffs the two previous years. Their champion run seemed like a distant memory. Curry silences the naysayers with more proof of his greatness. He shatters the three-point record against the New York Knicks in front of a jubilant crowd at Madison Square Garden. A celebratory dinner with former teammate Kevin Durant has Curry chuckling from Durant's initial assessment of him a decade earlier. Later, during the first of his many interviews, Curry acknowledges the extraordinary effort and difficulty to reach this moment.
Stephen Curry's Exhaustive Practice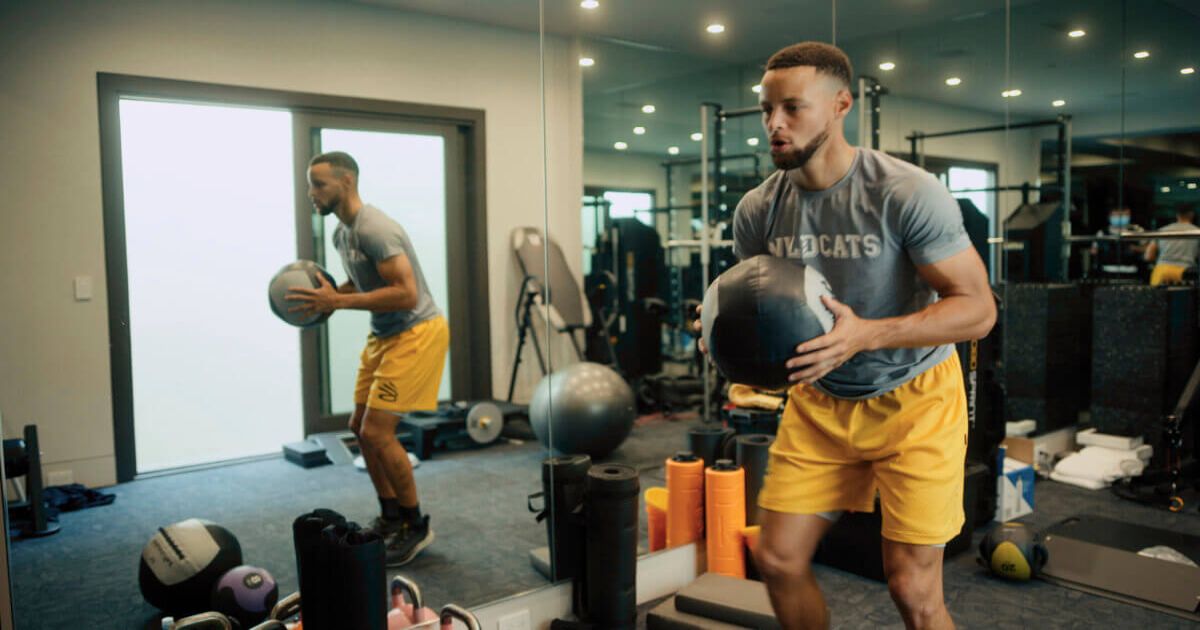 NBA legend Reggie Miller, a devastating long-distance shooter and arguably the most clutch last-second player of all time, reads Curry's NBA Draft evaluation from various scouts in 2009. He lacked, speed, size, and leadership. Curry was too short, didn't have the build or muscle mass of a professional player, and couldn't be counted on. He would be a boy in a grown man's league, pushed around, and unable to contribute.
Emmy award-winning director Peter Nicks (The Waiting Room, The Force) literally pauses and rewinds the screen. He uses this creative method to present archival footage in the classic 4:3 aspect ratio. Curry is seen on his high school team in Charlotte, North Carolina. He's significantly smaller than everyone else on the court. Sonya wonders if he'll ever "hit puberty." Dell gives his son a frank talk. He would need to change his game to compete.
This was the beginning of Curry's exhaustive practice schedule. He shot for hours each day over several months leading up to his senior year. Curry had to develop "new muscles" and a reflex reaction to take outside shots. He was never going to pound the ball inside. Other players would always be bigger.
Related: Exclusive: The Shining Cast of Shooting Stars Discuss the LeBron James Biopic
The film then introduces the most influential person in Curry's life outside his parents. Bob McKillop was the basketball coach for Davidson College, a small liberal arts school with less than 3,000 students near Charlotte. He'd seen the promising Curry at local high school games. The lack of any notable NCAA Division I interests were apparent. Curry dreamed of playing at Virginia Tech, his parents' alma matter, but was soundly rebuffed. They had zero interest. McKillop offered Curry, barely six feet tall and 150 lbs soaking wet, the opportunity to develop his game close to home. It wouldn't be easy.
The Davidson College Experience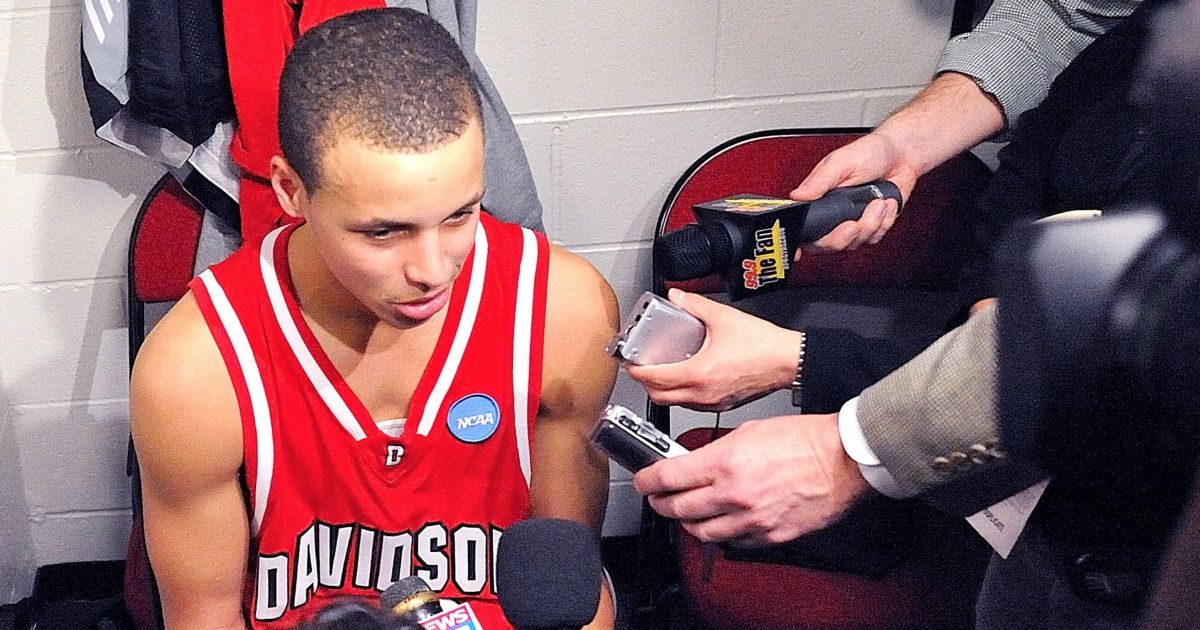 Curry and McKillop reflect on the importance of his Davidson experience. Curry struggled badly at first. He constantly turned the ball over. Scenes of a dejected Curry in his first NCAA games show a frustrated player. McKillop always kept a white handkerchief in his back pocket. Curry remembers McKillop waving it at him. This is where you decide to quit or fight. McKillop didn't bench Curry. He rose to the challenge and lit a fire that burns brightly to this day. The Davidson Wildcats would reach the NCAA tournament several times. They won 20 games in a row his sophomore year. Curry had officially arrived, and the world was finally taking notice.
Underrated bounces back and forth between the Davidson years and the 2022 NBA season. But the film isn't only about his basketball success. Curry also attends Davidson online to complete his bachelor's degree. Scenes of him practicing vigorously on court are contrasted with serious study. Curry does homework silently at a desk with his young daughters. Sonya was the first person in her family to graduate from college. It was vital that her son also achieve that goal after entering the NBA Draft early.
Curry's respect for the value of education and learning is the most surprising aspect of the film. He'd earned a fortune, was a global NBA star, but never discounts an improbable fact. Every player under McKillop earned their degree. School mattered at Davidson. Nicks has great footage of the Davidson players studying during the NCAA tournament games. Athletes took the curriculum seriously and fully engaged in school activities. Curry propelled Davidson to new heights but was never treated differently. McKillop set a standard, inspired confidence, and was greatly respected by his team. Curry credits Davidson in setting the groundwork for his success to come.
Related: Best Sports Biopics of All Time, Ranked
An Amazing Journey
The parallel between Curry at Davidson and the Warriors in 2022, where they won their fourth title, has a constant theme… hard work. Curry never sits on his laurels. He commits to his family and beloved sport with dogged determination. There's never a lazy second. Curry became the best through a constant grind of unrelenting practice and positive outlook. Negativity and doubt aren't in his vocabulary.
Underrated is a captivating and inspirational look at what it takes to be the best. You don't have to be a basketball fan to admire Stephen Curry's amazing journey.
Stephen Curry: Underrated is a production of A24, Unanimous Media, and Proximity Media. It is available to stream exclusively on Apple TV+.