Just about everyone knows who good ol' Charlie Brown is. The misadventures of the Peanuts gang have been celebrated for decades, from newspaper comics to the big screen, and especially with the familiar Charlie Brown TV specials. Since Peanuts made their home on AppleTV+, a new series of specials have been premiering, tackling all kinds of new holidays and messages. The newest special is set to stream on August 18th, titled Snoopy Presents: One-of-a-Kind Marcie, and will focus on the bespectacled girl and her struggle with being in the spotlight.
Three figureheads behind the special sat down and shared some behind-the-scenes information on the creation, writing, and inspiration behind One-of-a-Kind Marcie. Check it out in this exclusive MovieWeb interview.
Bringing the Peanuts Back to Television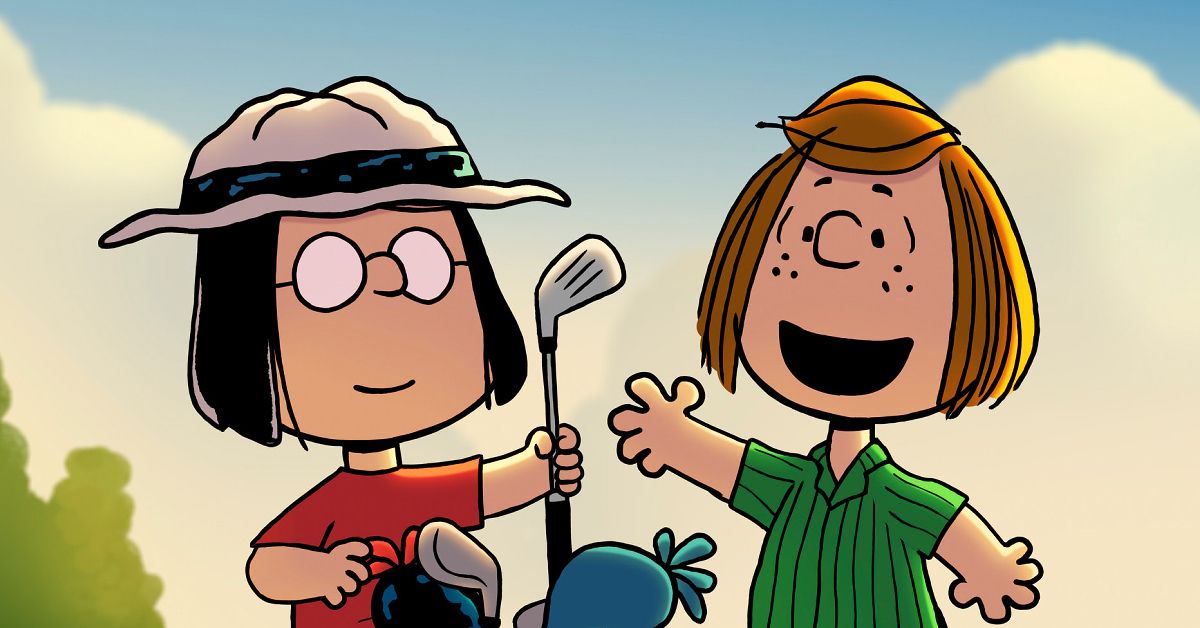 A large contributor to anything involving Peanuts is Craig Schulz, the son of Peanuts creator Charles Schulz. In 2011, Craig wrote the first Peanuts special since his father's death, Happiness Is a Warm Blanket, Charlie Brown. Schulz has since written for The Peanuts Movie, It's the Small Things, Charlie Brown, and Lucy's School. He's also served as executive producer over many Peanuts projects, including Snoopy in Space and the previous specials that have since released on AppleTV+, starting with For Auld Lang Syne.
For Schulz, it's been exciting to be working with Apple to bring more Peanuts into the world. The streaming service carries the classic Peanuts specials such as A Charlie Brown Christmas and It's the Great Pumpkin, Charlie Brown. But he knew there was more to say with the characters.
"My son, Brian, and I thought that we needed something different. We needed something that would speak to adults, that the kids could watch with their parents. We came up with the ideas for the newer specials… dealing with things like the environment, to teachers, to Mother's Day, to New Year's Day, and this year we expand into more individual characters… It's been a great ride, there's a lot of good content out there for people to look at."
Drawing Inspiration for Marcie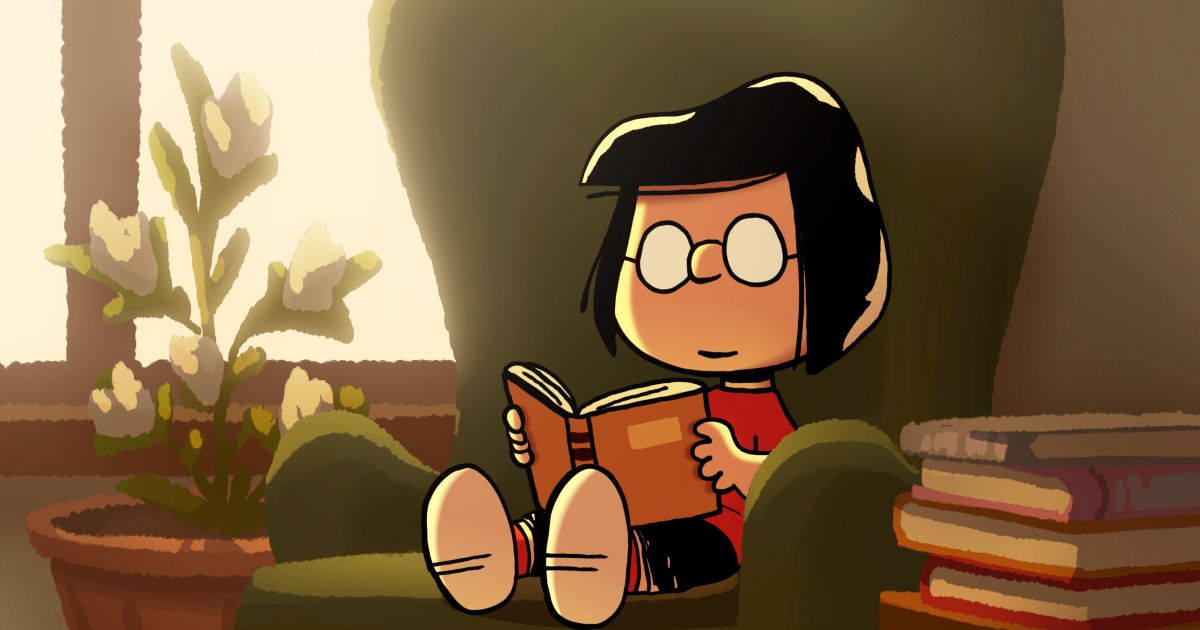 The character of Marcie was introduced in the Peanuts comic strip in 1971, when Peppermint Patty stumbled across a little girl that called her "Sir." Since then, the two have been inseparable. Marcie was usually portrayed as the voice of reason, helping Peppermint Patty whenever she needed support. This is probably why she's a favorite among many readers.
One-of-a-Kind Marcie will be the first special that puts her in the spotlight, literally. The special follows Marcie as she finds herself unexpectedly nominated class president, a title she didn't even want. Marcie struggles with the sudden attention, preferring to help her friends without so many eyes on her. Schulz comments that a true story (or rather a film based on a true story) was the primary inspiration for the new special.
"When we decided to do a story on Marcie, we drew inspiration from a movie called Hidden Figures, which follows the people behind the Apollo program that worked behind the scenes. We thought, 'What better than to touch upon the percentage of the population that are hidden figures?' We sit behind the scenes, we do all this stuff eight to five, we get no recognition whatsoever, and the handful of the celebrities get all the glory."
Peanuts Goes Slow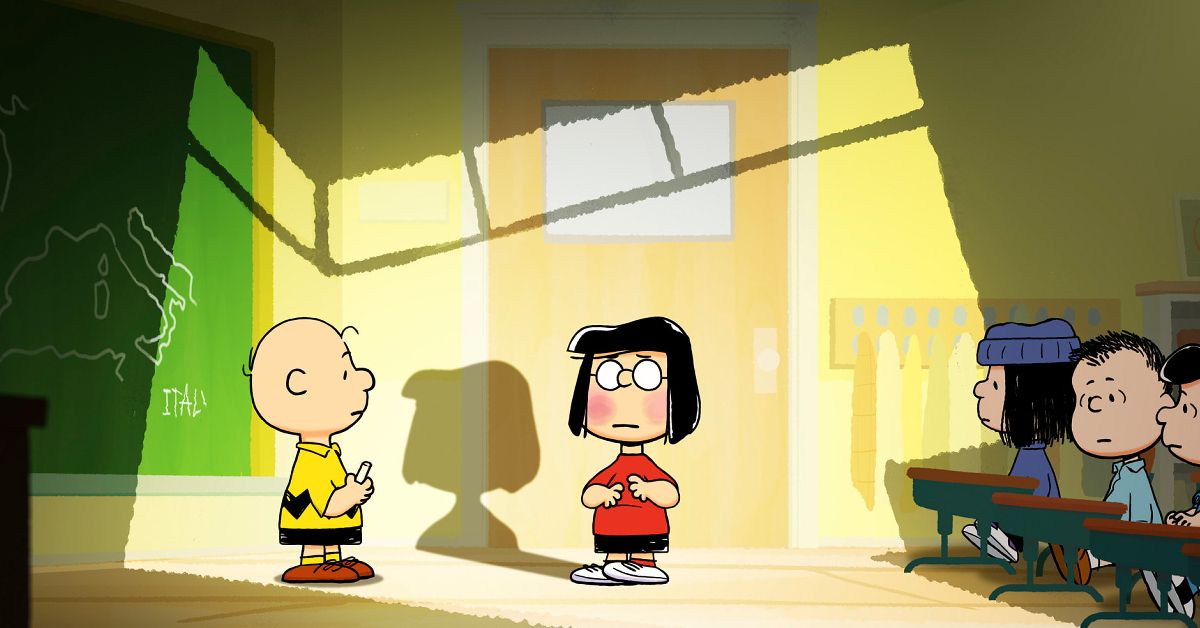 One-of-a-Kind Marcie is directed by Raymond S. Persi, who is no stranger to Peanuts. Persi directed two of the previous specials, It's the Small Things and Lucy's School. He is also known for his storyboard work on titles like Wreck-It Ralph and Frozen.
Coming back to Peanuts was a welcome invitation. "When I was a kid, when I would see Charlie Brown on screen, he just seemed like a real kid to me. I didn't think of him as a kid that failed and kept picking himself up, because I just think that's what being a child is like," explained Persi. "As I got older, and re-discovering the strips by working on these specials, and reading them as an adult, it was really fun to work on these because there's this different sort of pacing to these specials that you wouldn't see in other modern cartoons." He continued:
You need to slow down. A lot of times in the early stages, Craig would give us notes saying, 'Go slower, let these things breathe.' Especially for a special about Marcie, who is a very observational character. We wanted to tell a story that would be at her pace, as someone who thinks before she acts.
Related: Best Apple TV+ Shows, Ranked
Marcie and the Struggles of the Spotlight
A big reveal for Marcie in this special is that she self-identifies as introverted, which WebMD describes as a person who "feels more comfortable focusing on their inner thoughts and ideas, rather than what's happening externally." Because of this, introverts tend to prefer smaller gatherings, or just being alone. The phrase started to be used to describe personalities in the 1920s, but has become more popular in recent years.
To make sure Marcie's introversion was properly represented, Scott Barry Kaufman, Ph.D was brought on as an introvert consultant. He described the challenges of presenting the struggles of introversion on screen.
I think there's always challenges when you try to reduce a person to one trait. Marcie is, like all humans, multidimensional. I have some notes from correspondences where we described the character of Marcie as 'a highly sensitive, socially anxious, compassionate introvert.' That's the kind of introvert she is. There's all different kind of combinations.
"I was so excited to see the writers focus on celebrating her introversion," continued Kaufman, "because introversion — which, at its most basic level, is preference for solitude — it can be a huge superpower. Not everyone who contributes to the world desires the spotlight. To show that message, I think, is so empowering to so many introverts out there who have such big hearts. It's wonderful to celebrate that."
Persi also comments on drawing inspiration from the comics, so that the Marcie that will be on-screen will be the same Marcie audiences have always known.
"It's interesting when you make cartoons that sometimes the characters can be reduced to their basic traits. What's so great about having the comic strips to go back to is to make sure it keeps them more pure and well-rounded. One of the things I love about Marcie in the strips is that she may be quiet, but that doesn't mean she's not feisty. If you ask for it, she'll zing you back! I love making sure we got some of that into the special."
Related: Charlie Brown Taught Us to Tackle Disappointment in These 10 Ways
The Legacy of Peanuts Is Still Strong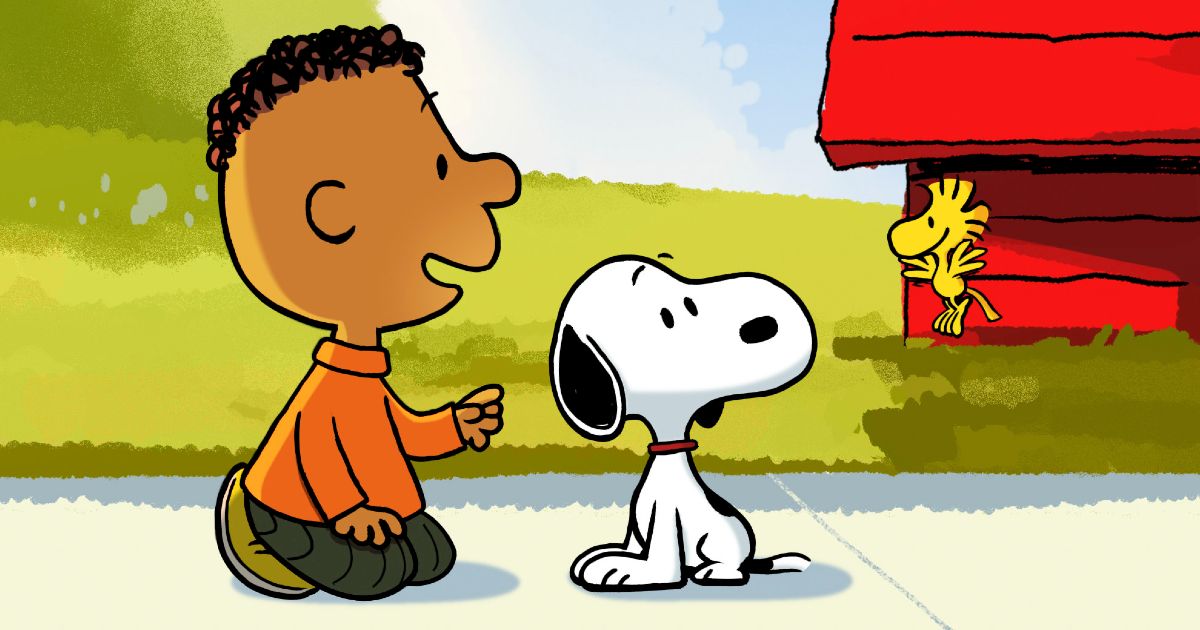 The beloved Peanuts comics ended on January 3rd, 2000. That was over 20 years ago, but the characters are still just as relevant and beloved as ever. The original comics can be found by online publishers, a feature film has since come out, and more specials are on the way.
Schulz was able to give a few details on the next special slated to release, in 2024, following the beloved Franklin. The special follows Franklin, an inner city kid, who has to move from city to city due to his father's military job. Because of this, he has a hard time making friends. Schulz describes the story as "a kid with a journey to find home, and home becomes the Peanuts' neighborhood for Franklin."
Schulz says that it's a story he's very proud of. Cartoonist Robb Armstrong, who was the inspiration behind Franklin's last name, is credited as co-writer.
In the meantime, be sure to catch Snoopy Presents: One-of-a-Kind Marcie on Apple TV+, beginning Aug. 18th. The trailer can be viewed below.