When AppleTV+ became the new home for the Peanuts gang, audiences have been spoiled with all new specials and shows featuring their favorite characters. While there have been plenty of specials focusing on holidays and events, some are even bringing lesser-known members into the spotlight. In Snoopy Presents: One-of-a-Kind Marcie, fans will get a full look at how the bespectacled, quiet Marcie navigates the world.
One-of-a-Kind Marcie is the very first Peanuts special that focuses on the titular character, and seems like almost a brand-new introduction to her. Longtime fans unanimously remember her as best friend of Peppermint Patty. Compared to Patty's brash, bold, and boisterous attitude, Marcie was always the voice of reason, the person who took a step back and helped Patty figure out problems.
Into the Mind of Marcie
The special starts out with that usual formula, with Patty practicing golf and Marcie acting as her caddy, the two are getting ready for the big golf tournament at school. While Patty is making the swings, Marcie is there picking out the club and guiding her hits. Already, this sets up Marcie to be happy in her element. She finds nothing better than to solve problems and help her friends.
We see more of that after practice as we follow Marcie through a typical day at school. As Marcie navigates through the day, several issues make themselves known. The cafeteria is finally serving pizza, but they always run out before the kids at the back of the line can get a slice. There's construction going on in a main area of the school, leaving the halls crowded and difficult to navigate. If that's not bad enough, good ol' Charlie Brown has a bad habit of making the chalk screech to high heavens! Each time a problem comes up, Marcie's brain goes to work. What could be the cause of these problems? How does one solve them?
As Marcie goes into problem-solving mode, the visuals take a beautiful turn into the abstract. Mathematics and visualized thoughts are presented with vibrant colors and shapes. This direction is also taken when Marcie is anxious, or navigating her uncomfortable feelings when being put on the spot. The visuals are reminiscent of the more experimental Looney Tunes and Pink Panther shorts of the 1960s.
The Trials of the Introverted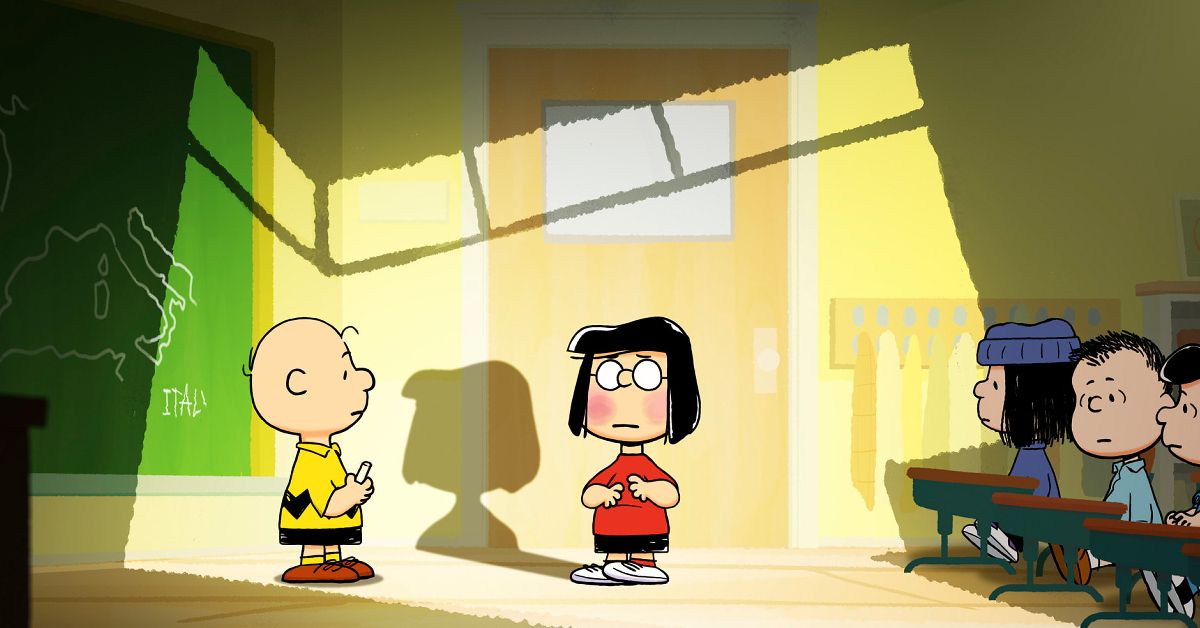 One of the bigger reveals in the special is how Marcie self-identifies as introverted. To be introverted is to find comfort in being alone, which is a perfect match for the timid Marcie. Her fears come in full force as she finds her good deeds have landed her the title of student body president, leading to her fleeing from her problems more than once. There are moments when Marcie makes an attempt to confront somebody about a problem, only to get scared off and run back to her seat.
Related: Exclusive: Snoopy Presents One-of-a-Kind Marcie's Creative Leads Open Up About New Peanuts Special
Viewers that are also introverted can easily relate to these kinds of moments, when the world around you feels a lot bigger than usual, and you just want to go back to a safe area. But Marcie prevails in one way or another, usually by finding the right workarounds to solving the presented challenges. Sadly, it all comes to a head when Marcie's fears pile until they're too much. She's forced to hide away, leaving Peppermint Patty to fend for herself when she needed help the most.
Peanuts Return in Full Force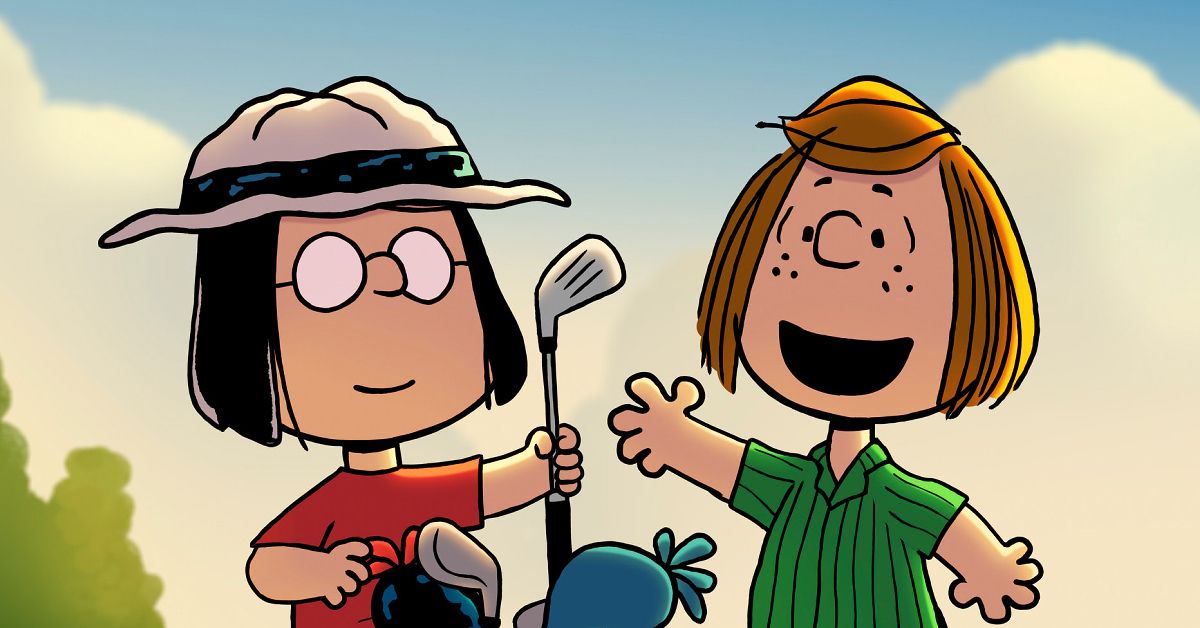 Like most Peanuts specials, a treat for viewers is to see which favorite characters get the spotlight or subplots. In classic Peanuts fashion, the characters are voiced by age-appropriate child actors who all give excellent performances. While Marcie gets center stage, most of the front-facing Peanuts characters can be found here; Linus, Lucy, Schroeder, Pigpen, even a few of the lesser-known characters can be spotted in the background. Good ol' Charlie Brown himself even gets a particularly lovely moment with Marcie, where he provides a bit of friendly support in her time of need, as well as a source of accidental inspiration.
Related: Best Charlie Brown Holiday Specials, Ranked
The special is directed by Raymond S. Persi, who also directed It's the Small Things, Charlie Brown and Snoopy Presents: Lucy's School. He is also credited as story editor for One-of-a-Kind Marcie.
If you haven't found a good reason to give AppleTV+ a try, let it be the new Peanuts specials. One-of-a-Kind Marcie is probably the best looking one so far, not just for the abstract moments visualizing both problem-solving and anxiety, but also for the calmer moments. You get a lot smoother animation with these new specials compared to the rougher ones of the past, as well as soft shading, colorful lighting, creative direction, and more detailed backgrounds. The visuals are accompanied by the classic jazzy soundtrack that one associates with Peanuts, now composed by Jeff Morrow.
Admittedly, these newer specials tend to be a bit softer in comparison to the older classic specials. The classic jabs between characters and harsh lessons have been toned down slightly in favor of the more heartfelt stories. But if you're the kind that tunes into Peanuts for the feel-good energy rather than the sadder or meaner stuff, then this won't be a problem for you.
At the end of the day, One-of-a-Kind Marcie is another great entry into an already established winning streak for the Peanuts franchise. It's a story that's all about celebrating those that keep the world turning but don't get any recognition for it.
Snoopy Presents: One-of-a-Kind Marcie is streaming on AppleTV+ August 18th. You can watch the trailer below.