What would you do to save the life of your child? Blood poses that question in a terrifying scenario. Michelle Monaghan stars as Jess, a recently separated, recovering addict who moves with her children into a rural farmhouse. Her young son, Owen (Finlay Wojtak-Hissong), is savagely bitten by the family dog after it mysteriously disappears. His recovery at the hospital falters until Jess catches him drinking IV plasma. She resorts to drastic measures to feed her child's vampiric hunger.
Skeet Ulrich co-stars as Patrick, Jess' soon-to-be ex-husband and the children's father. They are embroiled in a bitter custody dispute. Jess keeps Owen's condition a secret. Patrick believes she's already an unfit mother due to her opioid addiction. Her erratic behavior and Owen's strange condition has him convinced his children need to be taken from her.
Ulrich has had great success in the horror genre. This was by chance and not design. Ulrich was keen to work with director Brad Anderson (The Machinist, The Call). He thoroughly enjoyed the experience and would commit to "even being a day player" for Anderson. Blood was filmed in Winnipeg during the height of Covid. They were the only film that got through without being shut down. Ulrich discusses the stringent protocols. He was also completing his run on Riverdale, which required several trips back and forth to Vancouver. Ulrich is especially excited about his next television series. He's just finished six episodes of AMC's Parish with Giancarlo Esposito, who taught Ulrich as an acting student at NYU in the early 90s.
An Incredible Storyteller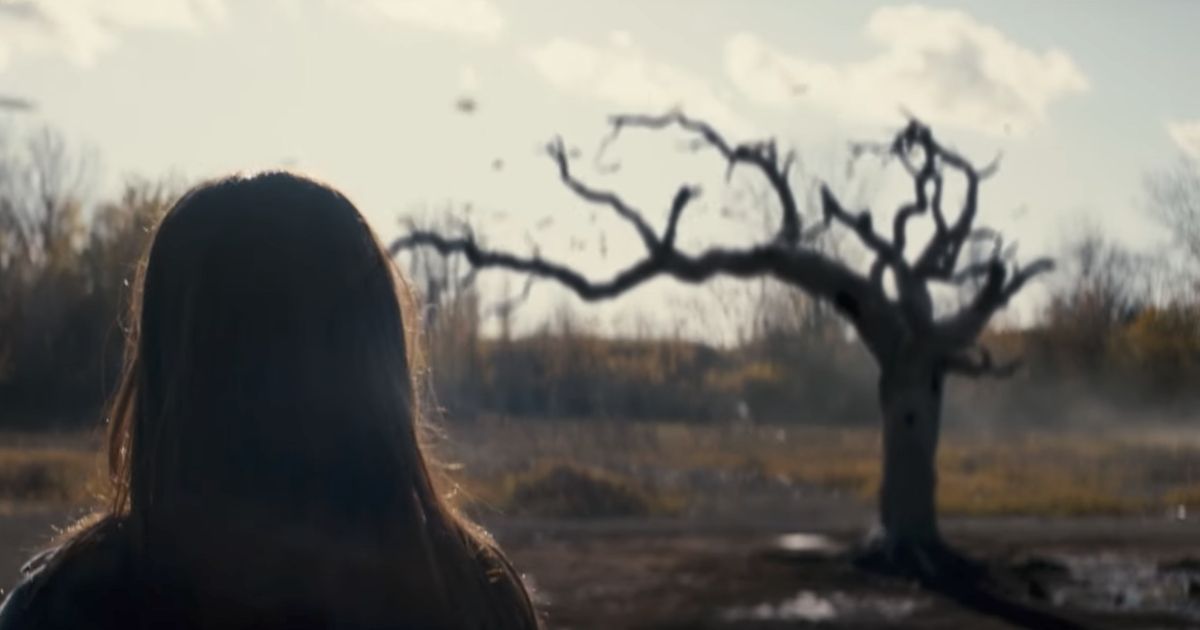 MovieWeb: I'm a big fan of director Brad Anderson. Everything he does is amazing. What was it like working with him?
Skeet Ulrich: Incredible, it came in as an offer. I've been a fan of everything he's done. He's an incredible storyteller. I knew I was in before I even opened the script. I was just blown away by the material and page-turning atmosphere. I think everything's about tone. And he's a master of it. So a lot of conversations were about what I felt would help the tone. He was in agreement with 90% of the ideas I had. He's just so present, clever, fun to be around, and intelligent, a big teddy bear. He was a lot of fun to work with.
MW: I don't see any villain in the story. Patrick was just trying to look out for his kids. Did you see him as a bad guy? Or is he doing the right thing?
Ulrich: I thought all along, he was doing the right thing. You have to go by what he knows, not what the audience knows. They have the same goal, which was the safety of their kids. She, unfortunately, got into oxycontin, addiction, and fell apart as a mom. He spent years raising the kids without her. I felt he had noble intentions. It's hard to pinpoint who the bad guy is. I studied with David Mamet, who used to tell us that good drama is when you can believe in and get behind a side. If it's easy to know whose good and bad, it doesn't really ask anything of an audience. I think this has been a prime example of that notion.
MW: Let's flip the script a little bit. Your character doesn't know what's happening. What would he have done to save his son?
Ulrich: That's a good question. I don't know. I would imagine he would do everything he could. The story is really about a mother's love.
What Would Patrick Do?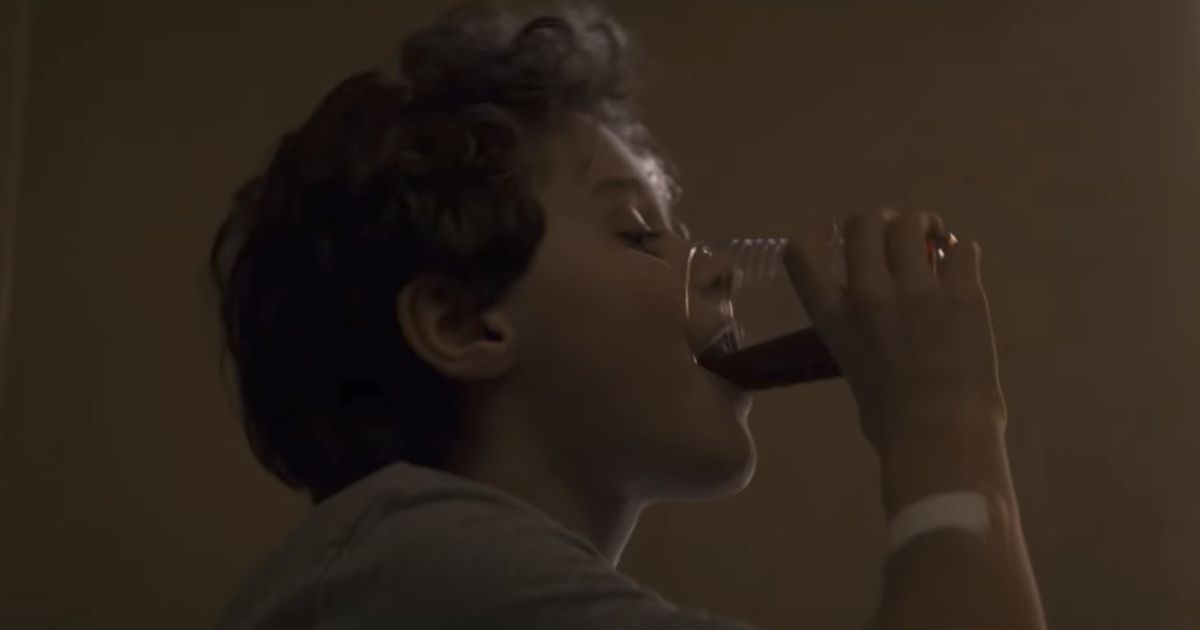 MW: You don't think Patrick would kidnap and find a blood cow for the kid?
Ulrich: I think he would. I don't think they're too dissimilar. You have to remember they were high school sweethearts. You don't really see that, but they had been together forever. He would have had similar notions of how to respond.
MW: Finlay Wojtak-Hissong is amazing as Owen. He's key to making this film work thematically.
Ulrich: I knew just working with him, seeing how he interpreted Brad, that he was going to be great. I was still blown away by how good he is, and Skylar [Morgan Jones], same thing, just an absolutely incredible performer. That's not who she is. She's working. Both of them are very skilled in Brad's hands. It's hard to get kids to do that kind of stuff and not feel a little bit Disney about it. He figured it out.
Related: Exclusive: Ryan Phillipe Says He Wanted to Star in The Locksmith Because He Loves Redemption Stories
MW: Blood shot in Winnipeg during the pandemic and didn't get shut down. What was that process like?
Ulrich: I think the book is a little smaller now. There was a 72-page protocol from SAG-AFTRA about how everything had to go down. I was finishing Riverdale. I had one episode hanging from what was supposed to be the end of my contract. I had to go back and forth two times from Winnipeg to Vancouver. It was a lot to do. And for some reason, we're still doing those protocols. It makes it more difficult. You really rely as an actor and person on seeing facial expressions. It was more complex, but ultimately the passion of storytelling negated it.
MW: How do you rehearse with Covid protocols?
Ulrich: We didn't have a rehearsal process prior to filming. We talked a lot, then waited and rehearsed on set. Running through scenes, what Michelle or I wanted to do, we waited to the day with those protocols. You could only be without masks when you were rolling the cameras. We just adapted. But in the beginning, it's really odd. We've learned a lot as a society since then.
Filming Blood
MW: What's the best and worst day filming Blood?
Ulrich: I don't remember any downside to be honest. I don't remember having a day that I was frustrated. The weather's crap and it's cold at times. All those days were so good because Brad just sets up a creative environment. The days just kind of sparkled. I would do any part he asked. Even if it was a day player.
MW: Let's reframe the question. Was there a particular scene that stood out for you?
Ulrich: I think that scene in the lawyer's office was so much fun to bite into with Michelle. We had shot for a little while at that point. Brad came to me and was like, "Oh, you're really harsh." It's that kind of scene. We were very efficient about it. That day stands out as fun for sure.
Related: Knock at the Cabin Review: M. Night Shyamalan's Apocalypse Thriller Stumbles
MW: You've had a lot of success in the horror genre, obviously in the Scream franchise. Is that by design or just luck of the draw?
Ulrich: I couldn't tell you what I want to do, to be honest. There are scripts I've held on to for a long time and ideally like to make at some point. I never really have a trajectory in mind. I don't like to do the same thing. Maybe that's it. I recently did a project with Giancarlo Esposito for AMC. We shot six episodes in New Orleans and finished at the end of November. That one I read for. I wanted to do it so badly. I made tapes for them and was fortunate enough to get it.
AMC's Parish with Giancarlo Esposito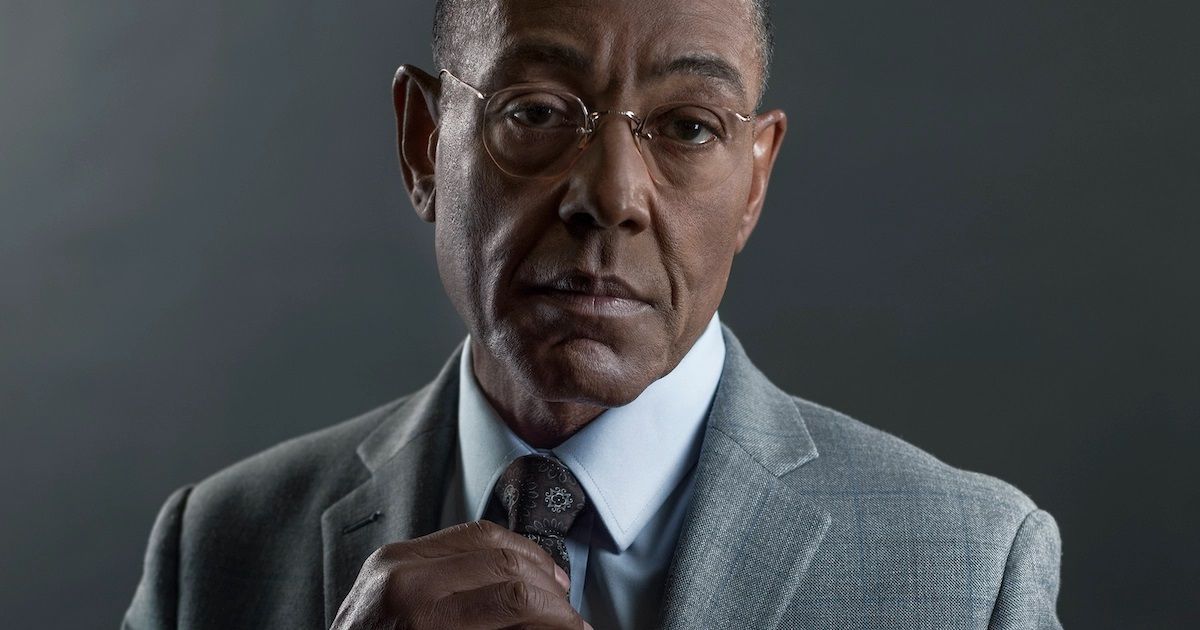 MW: Is that Parish? Can you tell us a little bit about that?
Ulrich: He owns a small black car company in New Orleans of eight cars that are falling apart. His son had been murdered a year prior in the Ninth Ward by a fictitious Zimbabwean gang. And his family's falling apart. I play this guy he did crimes with for years. But I did seventeen years in Angola and never ratted him out. Now I'm out for a year, I get in trouble, and lure him back into this criminal world. It was an incredible experience. I hope we get to do more of it. I've known him for a long time. He actually substitute taught a couple classes at NYU for Mamet and William H. Macy when I was studying there in 91 or 92. It was amazing to finally stand beside him and work after all those years.
MW: That's awesome to hear. What are your interests outside of acting?
Ulrich: It's a combination of two things. I either build furniture or garden a lot. I've gotten really into growing on the brick scale, which is about nutrient density. I have pretty elaborate gardens. I've raised twins pretty much alone. That's about all I have time for.
Blood is currently in theaters and available On Demand from Vertical Entertainment.