Beauty and trauma collide in Canadian filmmaker Atom Egoyan's Seven Veils, which made its world premiere at the 2023 edition of the Toronto International Film Festival. Starring Amanda Seyfried, the film marks a reunion between her and Egoyan, almost 15 years since their first collaboration, Chloe. In fact, Chloe and Seven Veils make for an interesting double feature: shot and set in Toronto, both films examine the dark recesses of human psychology and see Seyfried playing women navigating hidden truths about themselves.
In Seven Veils, Seyfried is Jeanine, a theater director who has been hired to remount a production of Salome for the renowned Canadian Opera Company to honor the death of its creator, Charlie (who was once Jeanine's mentor and more). Management wants the production to be exactly as Charlie originally directed it, but Jeanine is adamant in making changes that are, as she puts it, "small but meaningful." This naturally puts her at odds with everyone involved in the production, including cast and crew. To make matter worse, pressures at work compound with stresses at home, as Jeanine suspects her husband of having an affair with her mother's caregiver.
There's also other drama behind the scenes: props manager Clea (Rebecca Liddiard) juggles satisfying Jeanine's directorial whims while also trying to find a way to get her girlfriend Rachel (Vinessa Antoine), who's the understudy for Salome, onstage for a once-in-a-lifetime performance. Luke (Douglas Smith), another understudy and old friend of Jeanine, struggles to temper his growing feelings for his director (which may or may not be reciprocated). And on top of all that, a sexual assault incident threatens the remount's opening night.
When Art Imitates Life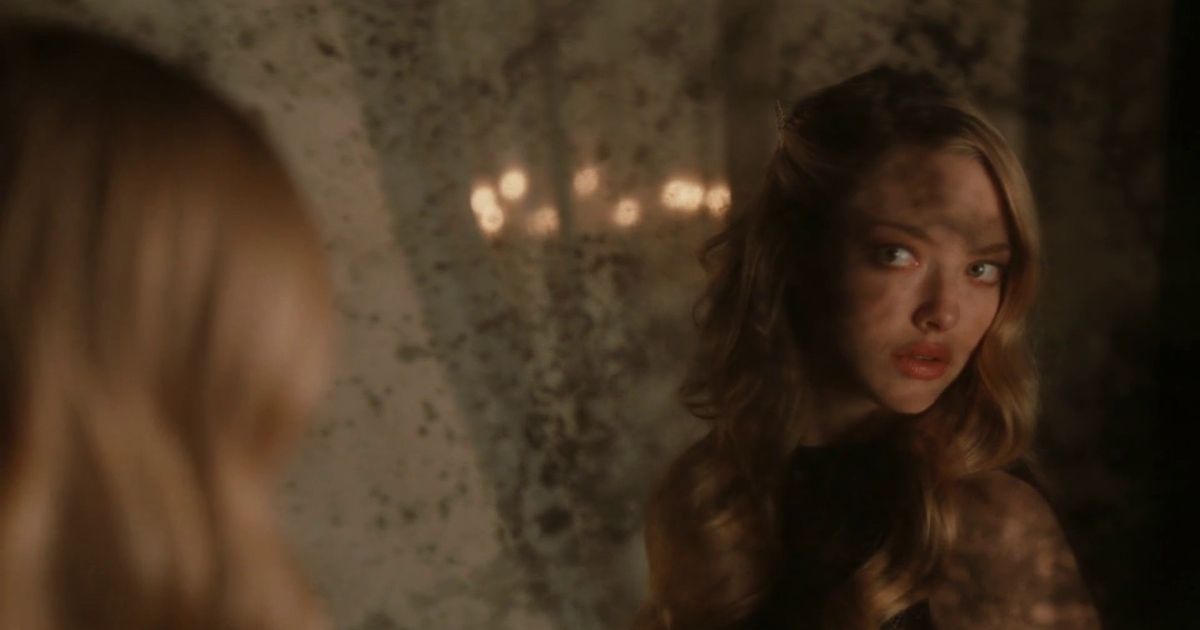 If the plot summary for Seven Veils sounds like there's a lot going on, that's because, sometimes, it feels like there is. However, on a fundamental level, Egoyan is clever in using the remount of Salome as a way of forcing Jeanine to confront her own past traumas. In a dark and chilling instance of art imitating life, a lot of the visual cues employed in Charlie's original production were actually taken from videos Jeanine's father took of her in her childhood (videos that could be seen as amateur attempts at artistic expression, but are nonetheless creepy).
In this way, the rehearsals feel like Jeanine's psyche spilled onstage. Production designer Philip Barker makes the space look like something straight out of a silent era horror film, and cinematographer Paul Sarossy's camera often feels like it's stalking Jeanine through each scene. What's more, cameras and lenses are a crucial motif in the film; whether it's Jeanine's childhood videos, the video diary she keeps throughout rehearsal, or her frequent video calls with her mother and husband, seeing and being seen underscore how Jeanine is both subject and creator, of the opera and the film itself, two warring concepts that she must somehow reconcile.
Related: Best Amanda Seyfried Movies, Ranked
At times, Seven Veils asks for — indeed, coerces — patience from us as it takes its time filling in the blanks. Though it feels like a crawl towards answers to questions that might arise, what keeps things interesting is, of course, Seyfried's performance. Though Jeanine tries to keep her demons in check, the opera can't help but reveal and deepen the cracks in her facade, unlocking memories she had either forcibly tucked away or initially misunderstood as something else, and Seyfried is sublime in walking the tightrope between impassioned artist and woman-on-the-verge.
Seyfried's work in Chloe was arguably a turning point in her career, allowing her to shed the basic blonde, girl-next-door vibe she had (unintentionally) previously acquired through her prominent roles in Mean Girls and Mamma Mia! In Atom Egoyan's Chloe, however, the actress showcased her ability to tackle darker, more cerebral material. Now, Seven Veils feels like an extension of that film, with Seyfried demonstrating an emotional malleability that only solidifies the truth that she is, in fact, one of the most interesting actors working today.
Related: TIFF 2023: Most Exciting Movies Premiering at the Festival This Year
Subplots That Feel Disconnected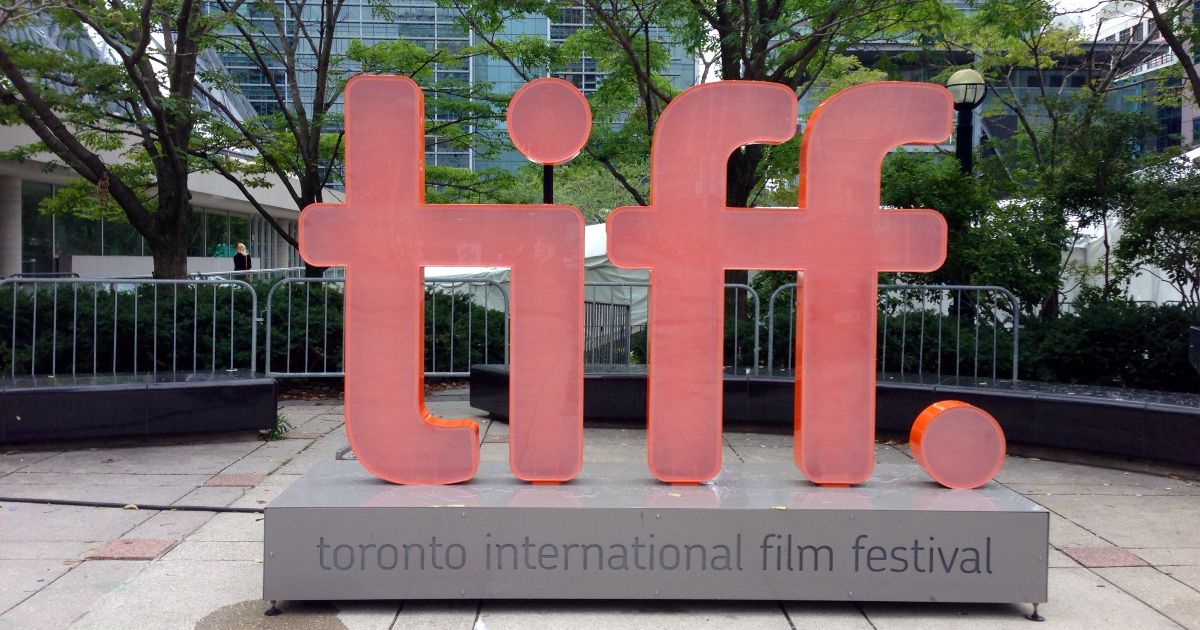 The downside to Seyfried being the most engrossing aspect of Seven Veils is that it's much harder to connect to the various subplots. Though Liddiard, Antoine, and Smith are great to watch and essentially bolster Jeanine's narrative as the opera's director, helping the theater company feel like a living organism, their storylines feel less realized by comparison. Clea's arc, in particular, doesn't quite stick its landing, and, without spoiling much, although a case could be made about her story supporting the film's overall exploration of abuse of power and the disproportionate abuse women experience in the workforce, it's ultimately too disconnected and therefore ineffective.
Nevertheless, it's always great to see Egoyan's critical eye back on the big screen. Seven Veils may frustrate some viewers, but it's a film that makes you think, highlights the art of creation, and emphasizes the need for both.
For more information on Seven Veils and the Toronto International Film Festival, visit the TIFF website.