The stars of See You on Venus had nothing but kind words to say about each other, their colleagues, and the filming location when we spoke with them about their upcoming YA romance project. The film follows Mia (Virginia Gardner) and Kyle (Alex Aiono), two teens that connect with each other as they go on a road trip through Spain.
Though the two don't start the trip as friends, things change as they drive through the country in a van. What starts as a journey to track down Mia's biological mother turns into one filled with love, determination, and the realization that you have to live for the future, not the past, no matter how scary it may be to make that choice.
Prior to the SAG-AFTRA strike, MovieWeb had the opportunity to speak with Virginia Gardner and Alex Aiono to hear about their thoughts on their respective characters, the message behind the film, and the wonders of filming in Spain.
Virginia Gardner on Beautiful Connections and Optimism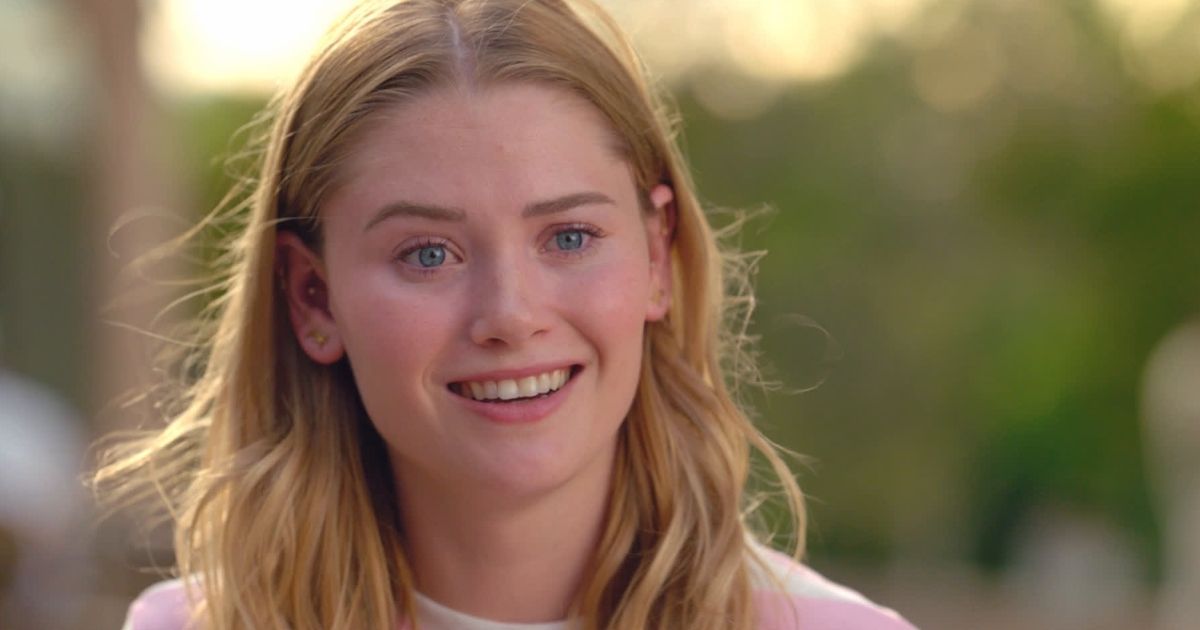 Audiences may be familiar with Gardner from her recent work in the thriller movie Fall or the romantic drama Beautiful Disaster, which came out earlier this year. In See You on Venus, the actress plays the glass-half-full Mia, something Gardner says really spoke to her when she first read the script. The message of Mia making the best of her situation also stood out as something "really beautiful" to the actress.
I just think the message of the film is really beautiful… And I think that these two characters are both quite isolated and learn how to connect throughout this film, so just for a lot of reasons I just felt like it was a really beautiful message… I really fell in love with Mia's optimism and her love of life and not being a victim of her circumstance.
Related: Exclusive: Beautiful Disaster Stars Virginia Gardner and Dylan Sprouse on Their New Comedic Romance
When asked how Mia compared to her previous roles, particularly Abby from Beautiful Disaster, as both are young women at important turning points in their lives, Gardner reinforced that she felt Mia's optimism was a "beautiful takeaway" from playing the character. The fresh eighteen-year-old is willing to take a leap if it means finding the answer to a question she's asked her whole life, even if something out of her control could put a wrench in her plans.
It was really refreshing, and it was nice to play someone that has such a beautiful outlook on life. I always feel like any time I do a character, I always walk away a little bit changed by them or learn something by stepping into this other person's shoes, and I think that was a really beautiful takeaway for Mia, is her optimism and the way she looks at life.
Alex Aiono on Method and Music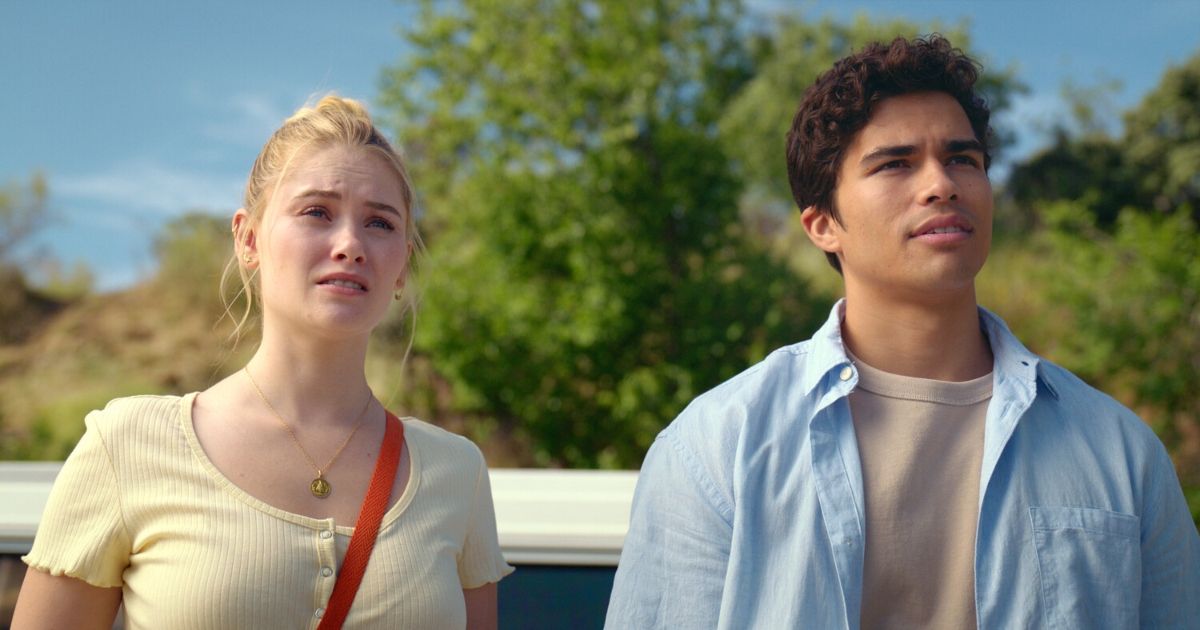 Alex Aiono, known for his roles as Walter in Doogie Kameāloha, M.D. and Shawn in Pretty Little Liars: Original Sin, started his career as a musician. He spoke of the differences he's found between writing and performing his music and taking on acting roles, noting that he shares his story through his music by being "relentlessly" himself, but hopes to take on new experiences with the characters he portrays. But, that doesn't mean he can't connect to them.
As I get my feet wet more and more in the acting world and I start really wanting to take on challenges, the biggest challenge that I want to take on is — what is an experience that I really don't relate to? And I've been lucky that I can find things to connect myself to with certain characters and certain roles.
Related: Pretty Little Liars: Original Sin: Every Main Character, Ranked
When speaking of his role as Kyle, a teen that is going through immense grief after a tragic accident, he describes it as "a challenge, it was something I never imagined I could potentially try to even get close to feeling." To get in the mindset for some of the intensely emotional scenes his character has, he turns back to his roots in music. Aiono used a curated playlist to not only feel the sadness he needed for filming but to understand it.
I made a huge playlist of just the saddest songs I could find, and not just sad in a sad sense, but sad to help me understand why I'm sad and why I feel the way that I feel. And I think all of us as actors have our ways to get into that, and for this project specifically, and for most projects, it's always listening to music.
A Beautiful Background to Match the Message
See You on Venus follows Kyle and Mia as they travel through Spain, meaning the cast got to experience the beauty of the country alongside their characters. Both agreed that the locations they got to film at were beautiful, though one was easily a favorite. While we don't want to spoil all the sights the characters see on their trip, Gardner spoke of a palace that stood out.
One of my favorite locations is this gorgeous palace Kyle, Alex's character, surprises Mia with this trip to, [was] for me, probably the most stunning location I've ever shot on. It was the most beautiful palace.
Aiono shared the sentiment, commenting that falling asleep "on the drives home" was a bummer because he would miss looking out at the city and everything it had to offer.
I would have to agree, this palace that we shot out, it was actually breathtaking, so many things were breathtaking, I mean, even the drive home. I would get mad that I would fall asleep on the drives home, 'cause I would miss looking out. The city of Madrid is beautiful and full of life, both nature-wise, energy-wise.
If you are ready to visit Spain, albeit through a movie, See You on Venus will be in theaters starting July 21 from Vertical.
This interview was completed prior to the SAG-AFTRA strike.