A feisty 12-year-old British girl, living alone after her mother's tragic death, gets a surprising visit from an absentee father she's never known. Scrapper, winner of the 2023 Sundance Film Festival's Grand Jury Prize for the World Cinema Dramatic Competition, will tickle your funny bone and tug heartstrings with a beautiful story about finding belonging. Newcomer Lola Campbell lights up the screen in an audacious debut performance. Her tough exterior hides a grieving child struggling to comprehend a monumental loss. Fantasy elements and clever asides from supporting characters add a whimsical touch at just the right times.
Georgie (Campbell) methodically cleans her small two-story flat. She's careful not to vacuum up the spiders. They're usually her only company. Georgie looks at pictures in her phone to make sure everything is perfect. Vicky (Olivia Brady), her recently deceased mother, kept a tidy house. Georgie packs a backpack full of tools. She walks across the quad to a neighboring development to fetch Ali (Alin Uzun). His mother (Aylin Tezel) waves at the kids as they go to play. She'll allow Ali to spend the night as long as Georgie's uncle — drumroll please — Winston Churchill, agrees.
The local parents and teachers don't have a clue Georgie's home by herself. She records phrases from a store clerk to fool social services. Everyone's also completely ignorant to Georgie and Ali's favorite activity. They steal bicycles, repaint them, and sell to a shady crook (Ambreen Razia). Georgie has thought of everything to keep her secret safe. The situation changes dramatically the next morning when Jason (Harris Dickinson) climbs over the fence.
Georgie had never met her father. Where has he been her entire life? The bleached-blonde Jason just arrived from Ibiza. He finally wants to meet his daughter. Georgie has no interest. She's fine on her own. Jason refuses to budge. Georgie can either get to know him or he'll spill the beans to social services.
Bustling Bike Thievery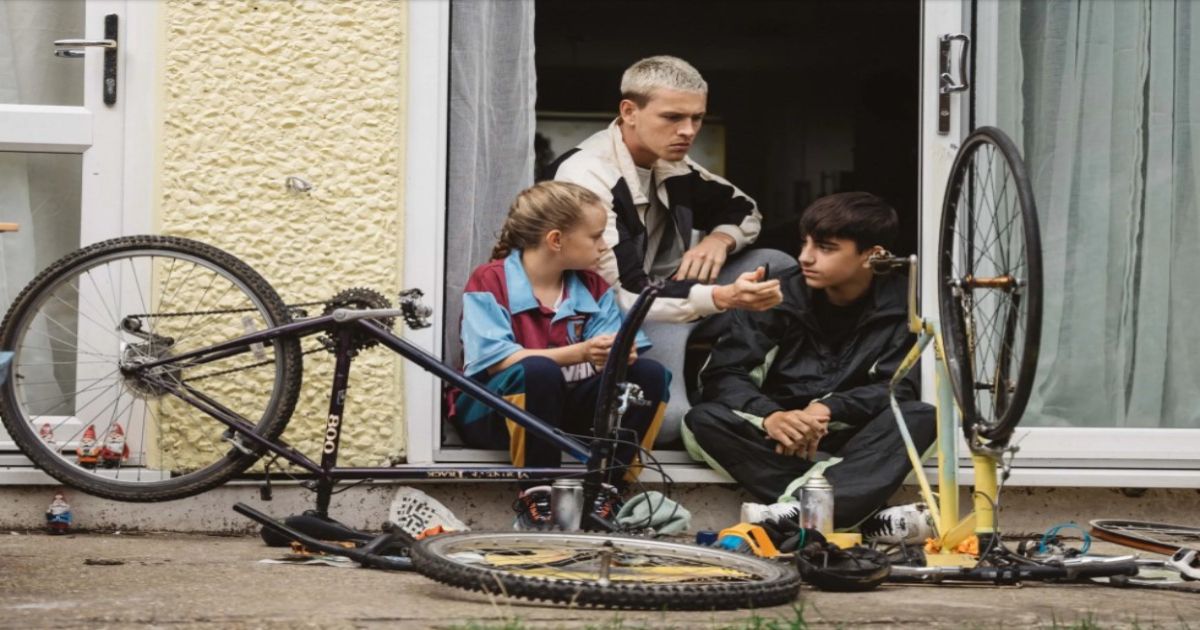 Scrapper's opening act smartly frames the premise. Georgie's a brilliant con artist. She knows exactly how to keep prying eyes from looking too closely. This is initially done in a cheeky manner. Writer/director Charlotte Regan, stellar in her first feature, cuts to commentary from the people around Georgie. No one apart from Ali pays attention. She's casually ignored as weird and sometimes obstinate. Georgie falls through the cracks by sleight of hand. Her efforts mask a sad reality that grounds the film.
Related: Most Underrated Coming of Age Movies
Georgie accepts her mother's death but can't process how to heal. Scenes of her weeping in dark alleys brings a somber note. She doesn't want anyone to see her cry. Georgie transforms her mother's room into a truly strange shrine. Therein lies the contrast to her personality. Georgie's mature enough to pay bills, cook, and clean, but death and loneliness cannot be glossed over. She desperately needs an adult to hold and guide her forward.
Jason's problem is facing the responsibility he ran away from. Dickinson, who's carving out quite a career of memorable roles, portrays a man trying to make amends. He's older but certainly not wiser. Jason doesn't have a clue what to do. He acts more like a buddy than a father. That approach works in breaking down the barriers between them.
Georgie's annoyance turns into begrudging respect for his efforts. Her anger at him showing up after all this time abates. Maybe the guy isn't so bad after all. Their growing relationship could have been contrived and melodramatic. Regan makes the right decision by making Georgie less combative as they spend time together. Jason learns that his daughter's pretty cool. They're very much alike.
Scrapper avoids any serious and dangerous problems. The film stays firmly in innocent territory. Georgie isn't targeted or exploited in any way. Her physical safety is never an issue. She and Ali are just friends who look out for each other. Georgie's reactions to Ali's juvenile conversation topics are downright hilarious. Regan strikes a perfect tonal balance to reflect their youth. I kept waiting for something dark to happen, and am frankly relieved it doesn't.
Related: The Best Child Actors Working Today
Audacious Debut Performances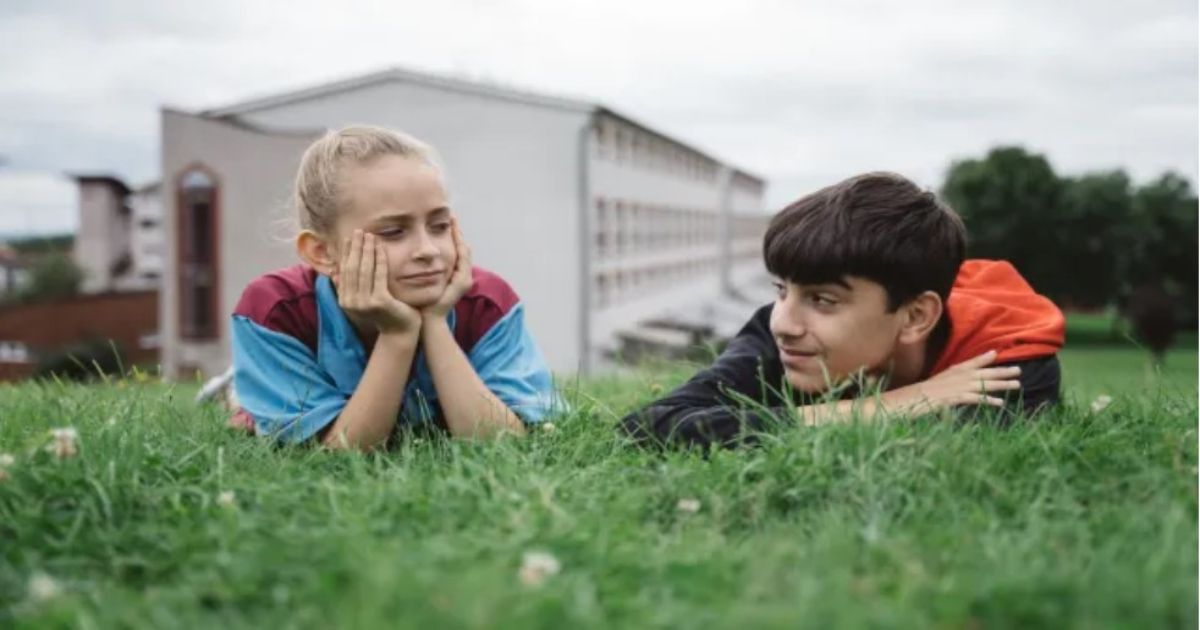 Scrapper has a unique look infused with vibrancy. Regan avoids overusing tracking shots and steady cams. She wants to show the characters running around. The direct asides and calmer scenes in the house level out the jumpiness. There are also onscreen graphics, titles, and wild observations. Let's just say the house spiders have their own opinions. Regan doesn't stray too far into silliness, though. She sticks to the core plot but has a lot of fun on the fringes.
Campbell carries the film on her mighty shoulders. Nothing works if you don't believe she can survive on her own. The uplifting message is that she doesn't have to. Georgie loses her mom but gains a loving dad. It's nice to leave the theater with a smile.
Scrapper is a production of DMC Film, BBC Film, and Great Point Media. It is currently in limited theatrical release from Kino Lorber.