Good morning, and welcome to the Essential California newsletter. It's Friday, March 17.
As many as 65,000 Los Angeles Unified workers — teachers, cafeteria workers, bus drivers, custodians, nurses, librarians, special education assistants and others — from the district's two largest labor unions plan a three-day walkout beginning Tuesday, March 21.
The expected walkout would force schools to close, and "represent the largest and longest full disruption of education [for LAUSD] since the six-day teachers' strike of 2019," Times reporters Howard Blume and Andrew J. Campa noted this week. "Not even pandemic campus closures, which lasted more than a year in Los Angeles, resulted in a complete halt to academic instruction."
Leaders for Local 99 of Service Employees International Union and United Teachers Los Angeles announced the strike during a massive rally on Wednesday, calling for wage increases and improved conditions.
The strike follows a breakdown in negotiations between LAUSD officials and SEIU Local 99, which is calling for a 30% pay increase for all its members, plus an additional boost for the lowest-wage workers.
The pay increases are viewed as vital to help move LAUSD workers — many of whom work at schools part-time — out of poverty.
LAUSD's offer to Local 99 members includes:
a 5% ongoing wage increase retroactive to July 1, 2021
an additional 5% ongoing wage increase retroactive to July 1, 2022
a 5% wage increase that would take effect on July 1, 2023
a one-time 4% "retention bonus" for the current school year
another one-time 5% bonus the following year
Salary and raises are not the only issue. Local 99 and UTLA are also fighting for smaller class sizes and improved working conditions.
"Working families cannot wait for living wages," Local 99 Executive Director Max Arias told The Times last month. "Students cannot wait for clean, safe and supportive schools."
Local 99 is leading the strike, with UTLA members joining in solidarity. The latter group is also in negotiations with LAUSD for wage increases.
Local 99 leaders say the three-day strike is in protest of alleged illegal actions by L.A. Unified during the negotiation process. Arias told Blume last month that workers "have been subjected to surveillance, intimidation and harassment by the school district" during the bargaining process. LAUSD denies any wrongdoing.
With a three-day closure of all L.A. schools looming, district officials are scrambling to soften the blow to more than 420,000 students and their families.
L.A. schools Supt. Alberto Carvalho emailed families this week, advising them to make child-care arrangements. He said the district is speaking with community groups about a plan to get food to kids — given that many rely on school lunches through the school week — and help families with child care.
Carvalho also vowed to be available around the clock to meet with union leaders and come to a resolution.
"I commit myself 24/7, day and night … to find a solution that will avoid, will avert a strike that will avoid keeping kids home, will avoid kids from going hungry in our community without access to the food they get in school," he said during a Wednesday news conference.
As of Thursday evening, no new talks between Local 99 and LAUSD had been scheduled, though that could change in the coming days.
And now, here's what's happening across California, from Karim Doumar:
Note: Some of the sites we link to may limit the number of stories you can access without subscribing.
STORMS
The 11th atmospheric river storm of the season left a trail of soggy misery in California as it broke decades-old rainfall records and breached levees this week. L.A. Times
Four buildings in San Clemente have been deemed unsafe after heavy rains caused a massive landslide along the coast. San Clemente Mayor Chris Duncan said he wasn't sure how many people were evacuated, but the four buildings include 20 units, though some are vacation or second homes. L.A. Times
The sog slog continues: Forecast calls for even more rain through March
Check out "The Times" podcast for essential news and more
These days, waking up to current events can be, well, daunting. If you're seeking a more balanced news diet, "The Times" podcast is for you. Gustavo Arellano, along with a diverse set of reporters from the award-winning L.A. Times newsroom, delivers the most interesting stories from the Los Angeles Times every Monday, Wednesday and Friday. Listen and subscribe wherever you get your podcasts.
POLITICS AND GOVERNMENT
Gov. Gavin Newsom this week will announce plans to remake San Quentin, one of the state's most storied prisons, using a Scandinavian prison model that emphasizes rehabilitation. The vision for a new San Quentin includes job training for careers that can pay six figures, in trades such as plumbing, electrical work or truck driving, and using the complex as a last stop of incarceration before release. L.A. Times
Mayor Karen Bass says the city will house 4,000 homeless people during her first 100 days. Bass intends to get to 1,000 in part by carrying out more encampment operations. L.A. Times
HOLLYWOOD
In case you worry that L.A. needs more studio space, the legendary Fox Studio Lot is set for a $1.5-billion expansion. One of Hollywood's most celebrated movie factories may get an upgrade that would change the skyline of Century City and add production facilities to meet industry demand. L.A. Times
It's not just teachers unions flexing their muscles. The Writers Guild of America is about to enter contract negotiations with major studios. Its leaders are already pressing the case for why writers deserve a better deal. L.A. Times
MARCH MADNESS
UCLA and USC men's teams prepared to begin their quest to reach the Final Four in Houston and the women in Dallas. Get up to speed with the tournament quickly with coverage from our sports department.
CALIFORNIA CULTURE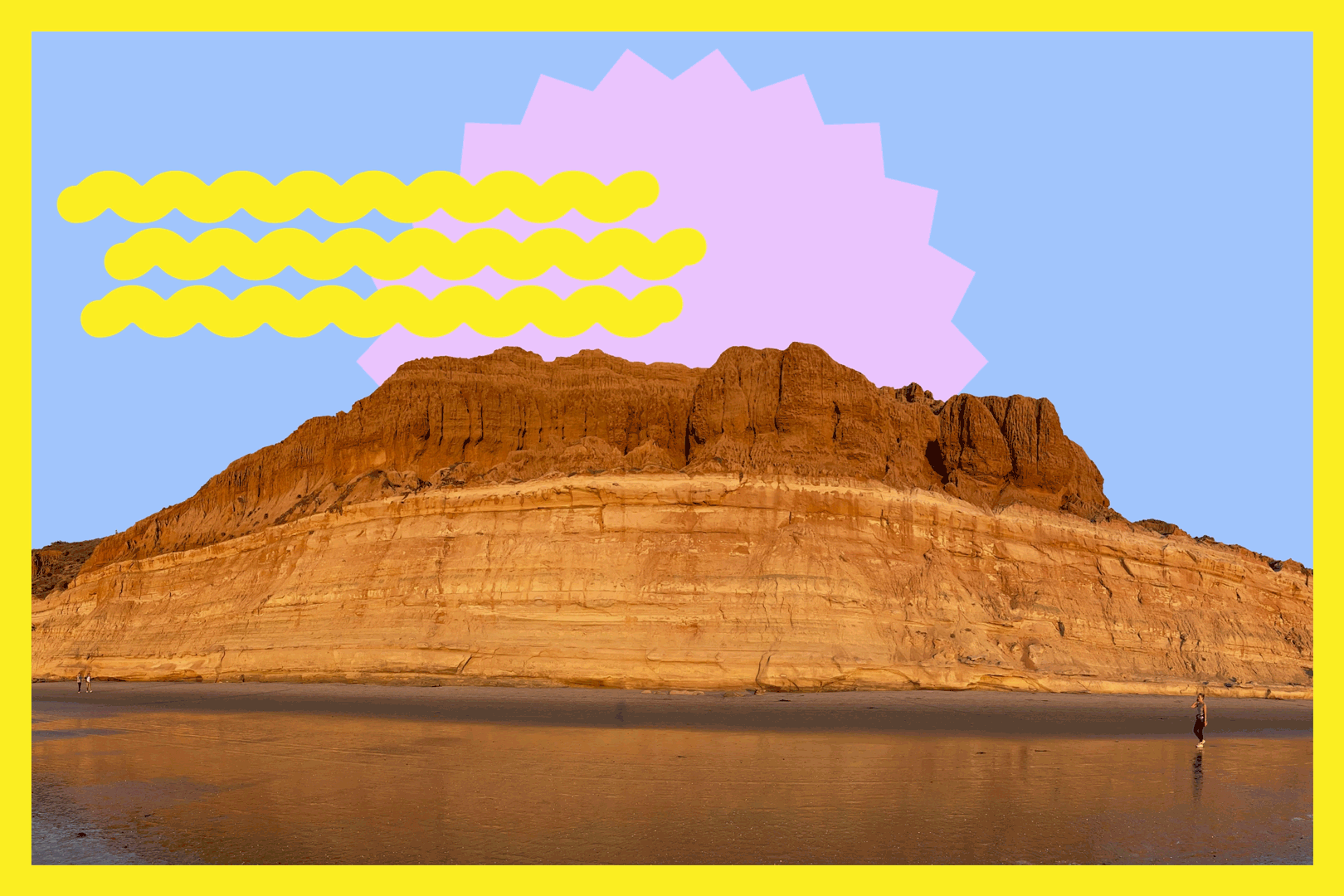 Giant sequoias, desert land and alpine peaks? California's 280 state parks have it all. Visiting all 280 state parks, including our newest, Dos Rios, could take you 10 years, or it could take you a lifetime. L.A. Times
Free online games
Get our free daily crossword puzzle, sudoku, word search and arcade games in our new game center at latimes.com/games.
AND FINALLY
Don't let the name of today's California landmark fool you — it's 100% local. Donald Carper of Fair Oaks shouts out Alabama Hills, located in the Sierra Nevada.
Donald writes:
[This] photo was taken by me on a visit to the Mammoth Lakes area about 10 years ago. The rock formations in the Alabama Hills contrasted with the Sierra Nevada mountains are a spectacular sight… so many western movies were made [here].
What are California's essential landmarks? Fill out this form to send us your photos of a special spot in California — natural or human-made. Tell us why it's interesting and what makes it a symbol of life in the Golden State. Please be sure to include only photos taken directly by you. Your submission could be featured in a future edition of the newsletter.
Please let us know what we can do to make this newsletter more useful to you. Send comments to essentialcalifornia@latimes.com.