Forget superheroes. Hollywood has expanded its creative palate with stories about cannibalism, and viewers are tuning in. The subject matter may be an acquired taste for audiences, but between Dahmer—Monster: The Jeffrey Dahmer Story on Netflix, Yellowjackets on Showtime, and the Timothy Chalamet-led romantic horror film Bones and All, nobody seems to mind.
Enter The Horror of Dolores Roach, the new Prime Video series that offers a wicked spin on the legend of Sweeney Todd, which became a highlight of 19th-century melodrama in London and spawned the popular Sweeney Todd musical. In this inspired outing, the beleaguered protagonist is the delightful titular Dolores Roach (Justina Machado of One Day at a Time and Jane The Virgin).
Dolores haphazardly falls down an emotional rabbit hole only to be propped up by her befuddled but lovable old pal Luis (Alejandro Hernandez of New Amsterdam), who runs a flailing empanada joint in Washington Heights. It's not long before the empanadas include brand-new ingredients, thanks to what goes down in the basement with our darling D. And so begins the wild tale of Dolores Roach.
Dark Humor Is Just the Appetizer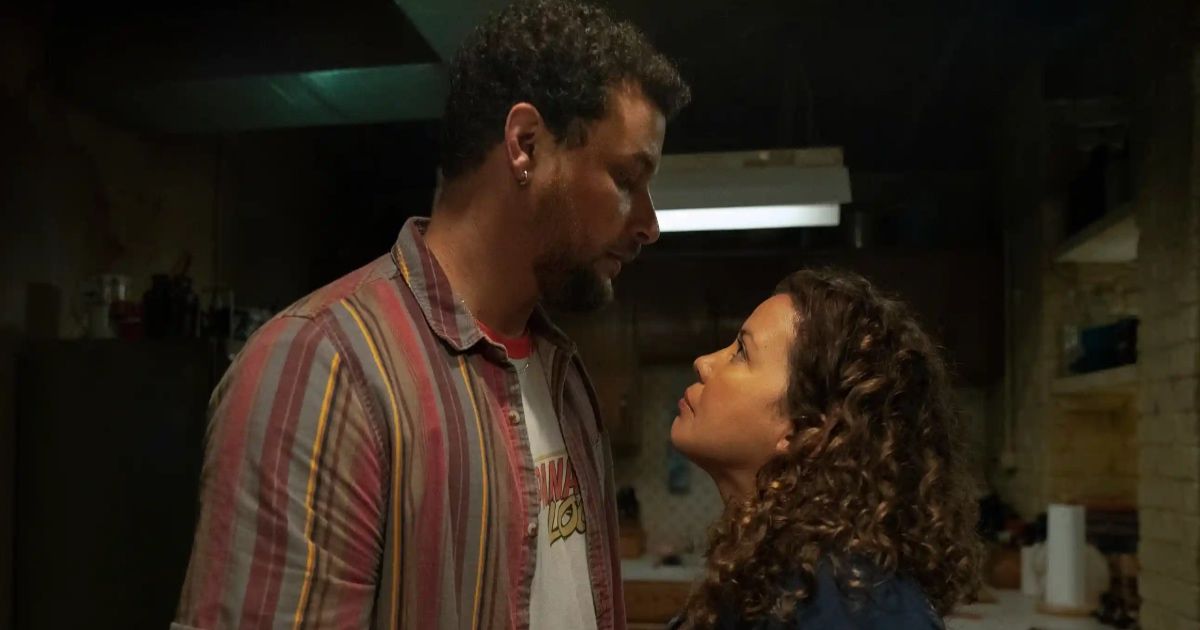 "I'm just like you, if everything went wrong," Dolores Roach quips early on in The Horror of Dolores Roach, a show based on the hit Spotify podcast series of the same name created by Aaron Mark. The podcast generated big buzz and in this eight-episode offering, Mark expands his original story, adding emotional layers to all of his characters, particularly Dolores.
She's been through it for sure. She's spent 16 years in prison on marijuana charges and when she heads back to her old stomping grounds, she's shocked to see that Washington Heights has become gentrified. Dolores desperately wants to get her life back together, but too many twists of fate stand in her way.
What seems like a great idea soon turns deadly. Pal Luis allows Dolores to crash in the basement of his empanada shop. She hatches a plan to generate cash by offering her "magic hands" massage, something she picked up in the joint. From the get-go, that idea turns dire, and Dolores finds herself standing over a corpse. Best to experience how, exactly, that unfolds on your own. Luis, nursing his affections for dear, sweet Dolores, jumps in to "take care of it." Suddenly, those empanadas not only taste better, but business is booming.
Related: Exclusive: Justina Machado and Alejandro Hernandez on The Horror of Dolores Roach
Machado, who was a delight in One Day at a Time, turns in a fine performance here, capturing Dolores' angst with believability and evoking, surprisingly, empathy when things head south. Machado and Hernandez play well off of each other and its downright enjoyable to experience this unlikely, offbeat friendship and, perhaps, potential romance.
Creator Aaron Mark's pacing in these first few episodes take some getting used to — you don't know whether to really bust out laughing or cover your mouth in horror as each Dolores mess turns into another, even bigger Delores mess. Undoubtedly, that's the point. Poor Dolores. Girl can't cut a break.
As Offbeat as it Is Addictive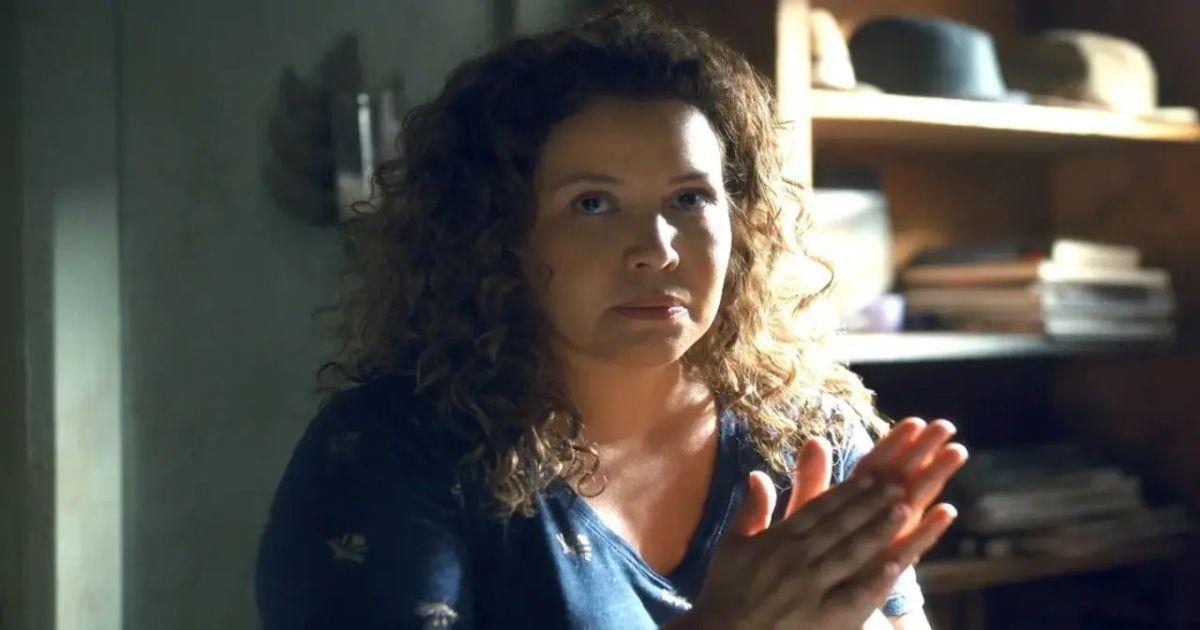 Part of the joy of watching this show is how well the creators — one of the producers is Jason Blum (Paranormal Activity, Insidious, The Purge), in fact — places us so smoothly into Dolores' world as she attempts to rebuild her life. Despite the odds. There's Marcie (Judy Reyes) who's now running the streets in the wake of Dolores's old boyfriend, who fled the scene long ago. Dolores still pines for him though, but Marcie's just bitchy enough to put Dolores in her place, especially when she suspects something's up at the empanada shop. Careful honey — you may not want to cross Dolores, whom Aaron Mark depicts as a woman failed by the system and somebody carrying extensive trauma and PTSD.
Related: The 15 Best Horror Movies on Prime Video to Watch Right Now
For levity, there's Kita Updike's Nellie, an employee at the shop, and K. Todd Freeman's (A Series of Unfortunate Events) Jeremiah, a delivery man who also seems to have grown tired of surviving those tough Washington Heights streets. Dolores has the opportunity to bring Jeremiah in as a trusted cohort, but doing so may draw him deeper into the mess she and Luis are creating. Let's just say… the body count starts stacking up at the ol' empanada shop.
One of the most refreshing surprises in this series is the inclusion of Grammy winner Cyndi Lauper as Ruthie. Lauper fits into this whacky puzzle just fine; in fact, playing against type, she's one of the most grounded, sensible souls existing in this show. Ruthie becomes a potential ally for Dolores, but even that changes course. Their inevitable — and dramatic — tête-à-tête is one of this show's finest moments. It will surprise you.
Any way you slice it, The Horror of Dolores Roach is a worthy offering. Within its offbeat, often absurd premise, it manages to remain rooted in a something everybody can get behind: Genuinely trying to move on with your life after countless pitfalls. Sure, this series could use some smoothing out. It takes a while for Dolores' inner voice, and in turn, narration, to emerge and truly steer this creative ship, and its final episodes lean heavily into the dark comedy aspect of the series, but overall, Aaron Mark delivers an unforgettable and fascinating "out-there" portrait of the lengths people go to survive and just how mighty the lingering effects of trauma and PTSD can be. The show has all the ingredients for must-viewing. Grab a napkin. Dig in.
The Horror of Dolores Roach lands on Prime Video July 7.