Disney+ and Hulu have found a bona fide smash hit with the Asian series Moving. The K-drama debuted in August and has generated plenty of buzz for its ambitious premise and great acting, becoming the most watched original Korean series across Disney+ and Hulu. Moving tracks three high school students with genetic superhuman abilities whose lives are uprooted when an ominous organization starts to hunt them down.
Engaging and thrilling, the characters here are memorable. Kim Bongseok (Lee Jungha) could float before he could walk. Jang Huisoo (Go Younjung) survived a gruesome car crash and walked away unscathed, and Lee Ganghoon (Kim Dohoon) boasts great speed. Meanwhile, a mysterious delivery driver begins murdering people with powers across Seoul.
Acclaimed actor Ryu Seung-ryong plays Jang Joo Won, who has regenerative powers that allow him to recover quickly from any injury. The actor starred in two of the highest-grossing Korean films, The Admiral: Roaring Currents and Extreme Job. In Moving, he takes on the emotional role of a concerned father with a dangerous past. Ryu Seung-ryong shared more about what attracted him to the part and why he believes the show became a hit in this exclusive MovieWeb interview. You can watch our translated video interview above.
Superpowers Fuel a Super Hit
Moving has done an exceptional job with world-building. It had to. Written by Kang Full (the pseudonym of Kang Do-young), the mastermind adapted the series from his immensely popular webtoon of the same name. As such, the live-action version had to be fast-paced and action-packed as it chronicled a group of innocent teens with superpowers holding their own against sinister government forces. Think Heroes, add more depth, then crank up the intensity. That's Moving.
"Before reading the script, I read the original webtoon," shared Seung-ryong. "But after that, I read the script for the series, and I found that it was much more detailed in terms of how the narrative was unfolding. And there's also action, comedy, romance, as well as drama, all compiled in the series, and these are all the things that an actor would want to challenge yourself to do. It was the whole package."
The series itself spans three decades. Kang Full expands on the overall storyline, adding new elements, great special effects, and a variety of surprise twists and plot shifts. "First of all, I think the creators, the writers, webtoon creators as well, they're all just very amazing," said Seung-ryong. It's not just Moving at the moment, either; K-dramas are having a real moment. Touching on that allure to American audiences, he continued:
"We have a lot of great storytellers here in Korea, and I think that's because Korea and Seoul are very densely populated, meaning that we could have so many stories inside our lives, and we have a lot of turmoil in terms of our history, or our modern history. And then we also have four clear seasons. So because there are so many different things happening in such a small country, there's just so much that can happen within us."
"We have great storytellers," added Seung-ryong, and he's far from wrong.
Related: Best Korean Dramas and Movies on Hulu to Watch Right Now
Moving From Webtoon to Live Action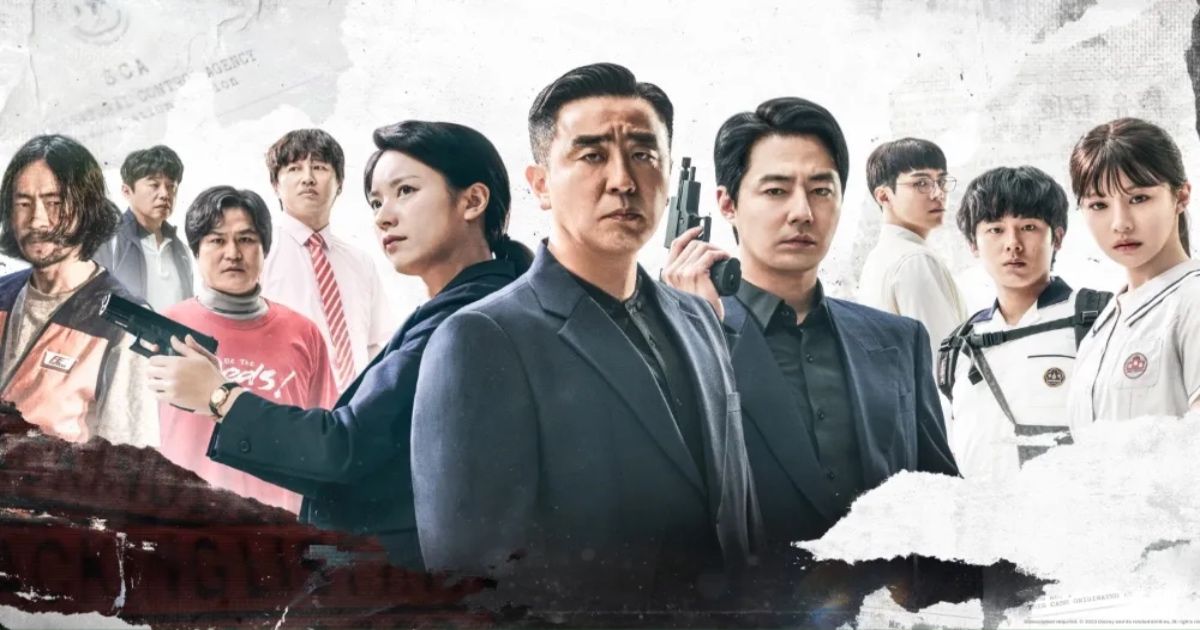 Kang Full and his VFX team do an exceptional job with everything from the plot to the special effects in this fantasy-sci-fi series, but never loses its feeling of authenticity. "I think that Kang takes something very grounded, something very ordinary, then meshes it up with something fantastical, something that's beyond our expectations," Seung-ryong noted of the source material. "And that's the fun that the webtoon brings to life."
It's very grounded in its way of portraying such a fantastical story. There are very different kinds of people portrayed within the webtoon, and a very meticulously knit web of narratives which everyone can be fascinated by and relate to.
In the live-action version, Seung-ryong plays a father with powers of his own and many secrets to boot. The actor's work here stands out, balancing a mix of intensity, persistence, and grit as forces around him opt to control individuals with superpowers. "I think what interested me about my character Juwon is that, while he has superpowers, he leads a very ordinary life, and I think he's very naive to a certain extent," explained Seung-ryong.
So that's the duality that I really liked about him, and coming up with someone who could be very realistic. I wanted to focus on showing his efforts to protect his loved ones and what's really important to him. I think that was what's most important in his life.
Ryu Seung-ryong Praises His Co-Stars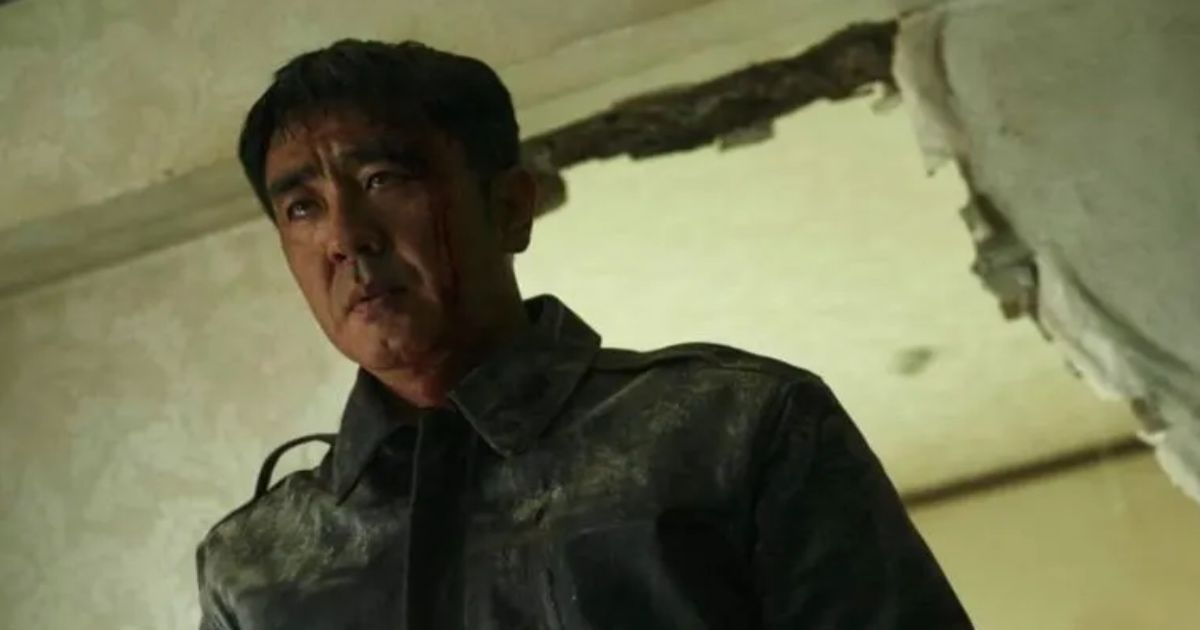 Directors Park Inje, who turned heads with the second season of Kingdom, and Park Younseo do wonders here, and Seung-ryong appreciated his vision. The actor expressed boundless prais for his co-stars, too, noting that he felt it was a blessing to be among some of the actors in the series, particularly Hyojoo (as Lee) and Zo Insung as Kim.
"Yes, we definitely have a crew of amazing actors. If you just look at the cast lineup, it felt like they really got my back. Each of them could take on their own title roles, but we are here together as a whole group," explained Seung-ryong.
"All these amazing actors, they didn't come to the set as celebrities or 'the actors,' but they just came to the set as the characters, they were just fully immersed in each of their own characters. So it was very easy for me to work together with them, and very fun at the same time."
Related: Best Korean Dramas You Can Stream Right Now
The Moving cast certainly had enough time to bond and gel together as a team. "it took about a year for us to film," said Seung-ryong, "and we talked a lot about the show on set, and what we could do to make sure that the details stand out. So I thought, because we had such serious talks about the show, I felt that all of them are very professional."
Considering the vibe of the show — come on, people fly in this series — it's fitting to ask Seung-ryong what superpower he would like to have in real life. His answer speaks to his character.
The one superpower I would love to have is the power to heal people's inner scars and wounds, and to help them open up even when they have an emotional scar.
It doesn't get more moving than that, folks.
You can catch Moving on Disney+ internationally and Hulu in the United States. There are only five more episodes left of the season, with two premiering Wednesday, Sept. 13, and the final three premiering Wednesday, Sept. 20.