A gunslinger (Nicolas Cage) and his daughter (Ryan Kiera Armstrong) hunt a criminal (Noah Le Gros).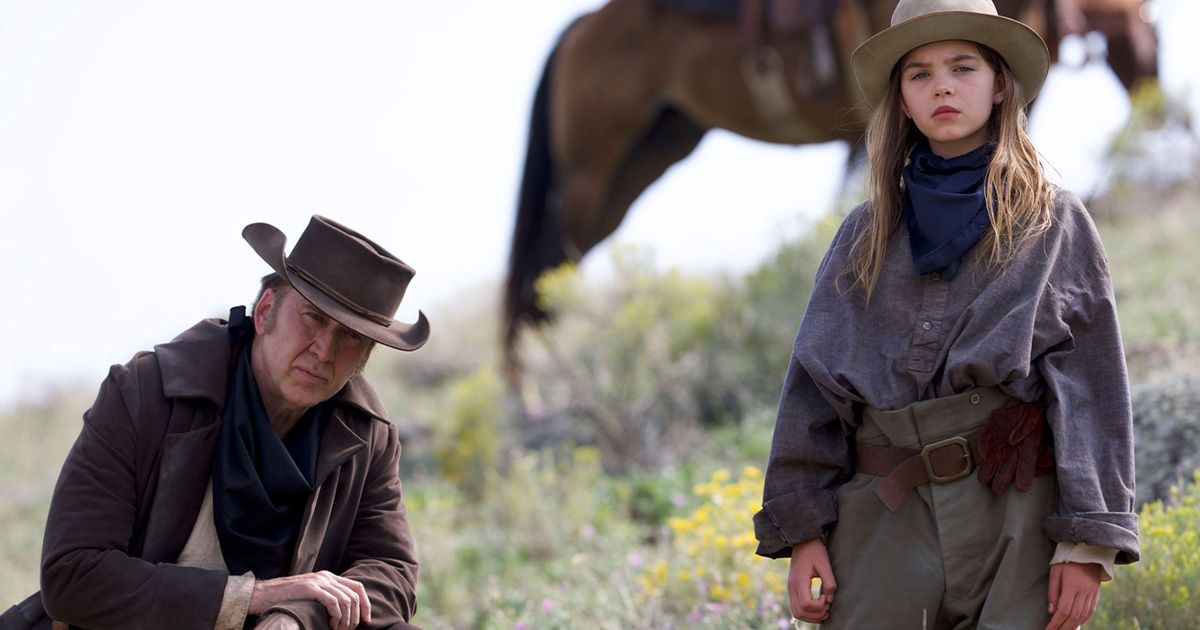 The Old Way channels Unforgiven and True Grit in a bare-bones western with solid character development. Nicolas Cage stars as a reformed gunslinger seeking vengeance. He pays a harsh price for an earlier sin that spawned a formidable enemy. The Old Way doesn't deviate from classic genre archetypes. Bad guys hunting each other is a tried and true formula. The film surprises by giving due course to the father-daughter relationship that drives the story. Twelve-year-old Ryan Kiera Armstrong holds her own and then some against a grizzled supporting cast. She brings nuance when everything else is one-note.
Colton Briggs (Cage) watches calmly as Robert McAllister (Boyd Kestner) prepares to hang. The hired gun takes little interest as his arrogant boss (Dean Armstrong) makes a mocking speech to the gathered town. Young Jimmy McAllister (Everett Blunck) cries at his father's dire predicament. A valiant attempt at rescue by their relatives proves fatal. Briggs doesn't miss or show mercy. Jimmy's haunted by his cold eyes.
Twenty Years Later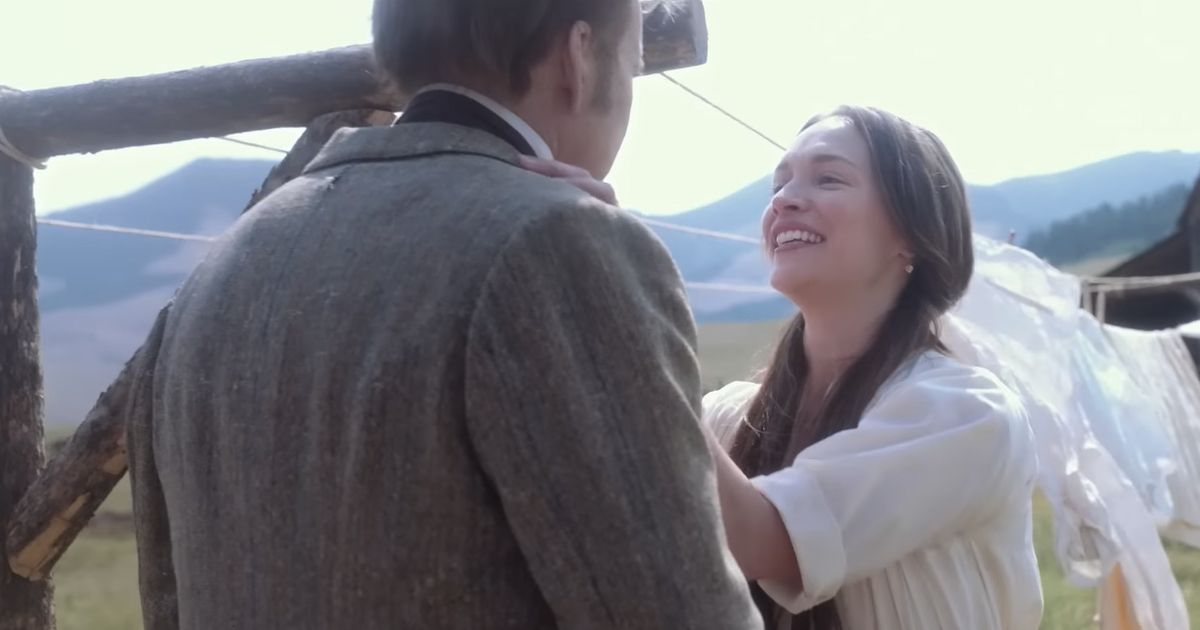 An unrecognizable Briggs stares lovingly at his wife. Ruth (Kerry Knuppe) hangs laundry while her husband admires. She asks him to walk Brooke (Armstrong) to school before opening their store. The inquisitive and oddly detailed Brooke peppers her perturbed father with questions along the way. A sick teacher has Brooke stuck with him at work.
A grown Jimmy (Noah Le Gros) and his gang finds the Briggs farm while escaping Marshal Jarret's (Nick Searcy) posse. Ruth is no match for the despicable criminals. Jimmy's stunned to learn her name. She warns that he'll unleash hell by hurting her. Jimmy has waited a lifetime for this moment. At the store, Brooke realizes that mom didn't come to pick her up from school.
Related: The Pale Blue Eye Review: A Well-Acted But Convoluted Period Mystery
A ruthless killer tamed by the love of a decent woman is a western lore staple. Her loss triggers the wrath of a dormant murderer. Briggs takes a frightening step but is mitigated by Brooke. She reminds her father of Ruth's expectations. Jarret's disturbed the girl didn't shed a single tear at the horrific discovery. Brooke inherits her father's stoic demeanor. She wants to learn how to use a gun.
The Old Way's second act has Briggs tracking Jimmy's gang. Who excitedly lies in wait for their bloody showdown. The trip allows Brooke to see her father's true nature. He instructs her to fake emotions or risk being ostracized. Sociopaths must hide their lack of feelings. They are wolves among sheep; unable to feel fear while it cripples others.
Armstrong Delivers a Sophisticated Performance
Brooke soaks up her father's teachings in a constructive way. She knows they will have to kill and defend themselves. But doesn't take joy or indifference to the idea of ending life. Brooke's also a reflection of her mother's goodwill. Armstrong, known for the remake of Firestarter, delivers a sophisticated performance. She reminded me of Hailee Steinfeld's star-making turn in True Grit. Armstrong has a bright future as an actress. She gives The Old Way distinction. It would be forgettable without her.
The Old Way is a production of Intercut Capital, Saturn Films, Tri-Fold Pictures, EchoWolf Productions, and Capstone Studios. It will have a theatrical release on January 6th, followed by a VOD premiere on January 13th from Saban Films.