Retribution stars Liam Neeson as a businessman targeted by a mysterious assailant while driving his children to school. He receives a distorted call that a bomb has been placed under his seat. The pressure-sensitive device will explode if they get up. They also can't call for help as their tormentor is somehow monitoring every move. A dire situation becomes more threatening as the protagonist is sent alarming instructions.
Director Nimród Antal adapts Retribution from the 2015 Spanish film El Desconocido. The film is produced by the same team that made Unknown, Non-Stop, Run All Night, and The Commuter. Antal comments that "the concept has inspired a few different" remakes. He enjoyed "the challenge of making something suspenseful" in a "confined space" (something he excelled at in the previous films Kontroll and Vacancy).
They shot in Berlin, Germany, for a "pragmatic reason" as the producers had other projects and "an infrastructure in place." Antal believes in a collaborative process and praised his editor, Steven Mirkovich (Big Trouble in Little China, Con Air) as a "rock star," because much of the action takes place inside the car.
Antal calls Neeson "a king of his craft." He admits it was "daunting to present his ideas" but was pleased with the response. Antal's "preparedness" and "enthusiasm" inspired confidence from everyone on set. He felt "blessed to work with an incredible cast" who are "sick talented." Antal's philosophy is that "a director is really only as good as those that he or she is surrounded by." The "top-notch" players made him "elevate his game." Antal shared more with MovieWeb about Retribution, Liam Neeson, and his process.
A Challenge Worth Accepting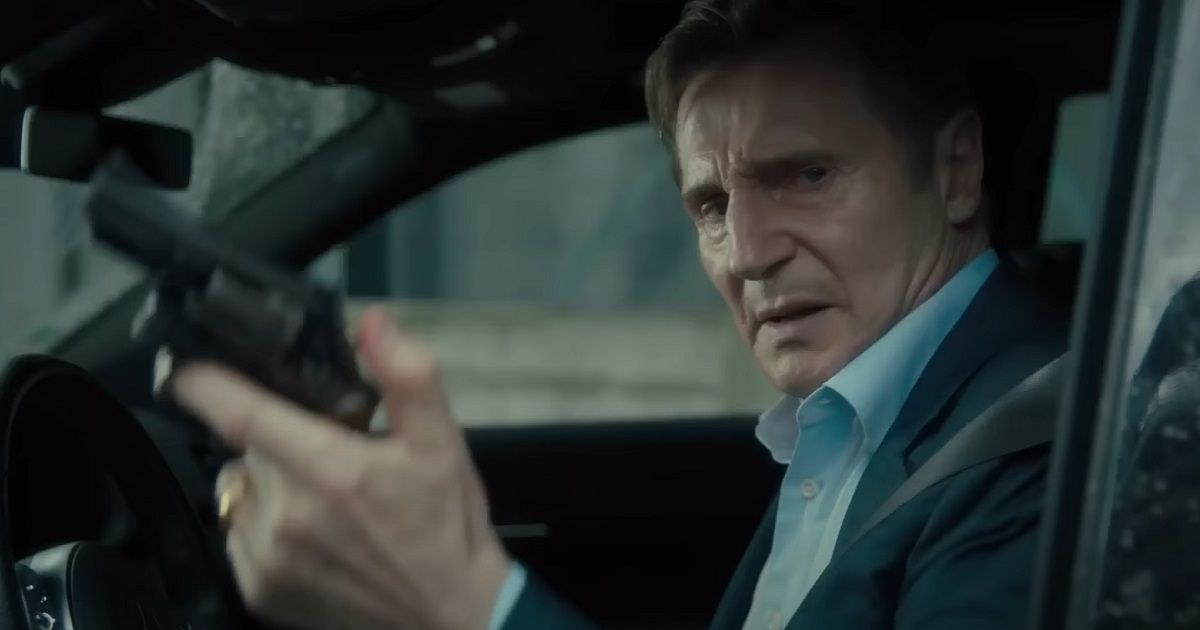 MovieWeb: Retribution is an adaptation of the 2015 Spanish film El Desconocido. Why remake that story?
Nimród Antal: I think that the concept is something that has inspired a few different countries to remake. We weren't the only ones. I think the base concept was just so much fun. I liked the challenge of trying to make something suspenseful within these confined spaces. I always think that's a challenge worth accepting.
Nimród Antal: The opportunity to work with Liam Neeson was hyper appealing to me. He is a king of his craft. I just thought it would be a really cool experience. I was lucky enough to have that confirmed. I really enjoyed myself on the film, and Beth [Embeth Davidtz], and Matthew Modine in addition. Noma [Dumezweni], an incredible actor, and the kids [Lilly Aspell, Jack Champion], it was really a fun time for me to work with these very talented actors.
Related: Kontroll: The Most Slept-On Hungarian Train-Based Thriller of All Time
MW: Much of the action takes place inside a car. The editing is very good here and often an overlooked aspect. What can you say about working with Steven Mirkovich?
Nimród Antal: The dude's a rock star. He's a legit rock star. My hope working on any project is that I'm surrounded by folks that are not only better than I am, but also share an almost childlike enthusiasm or passion for the craft. He is one of those guys who just comes every day to work with this incredible excitement and quality of the work.
Nimród Antal: Our process was very interesting, because generally, I'm not someone who likes to sit in the room for 12 hours straight. I tend to lose sight a little bit if I'm watching the same takes over and over again. I'll maybe come in and say, start with the tracking shot and close-ups. I would communicate that, and if you have a better or a different idea, show me that as well. It doesn't have to be mine. It just needs to be the best. And in this case, Steve was that guy.
Nimród Antal: I would come back either that night or the next morning, and he would show me something. I remember the process very well, the first maybe five minutes assembled. I wasn't sitting over his shoulder. He was moving on his own. I remember seeing it, and saying to him, 'That's pretty good. I hope the next five minutes is going to be as good, because these five minutes was really great.' Then suddenly we have 10 minutes, and it was pretty damn good. Fortunately, I'm working with a lot of talented folks, including Steve on this film. So every time I went into the editing room, I had a smile on my face. We had a super talented group. The post process, Harry [Gregson-Williams], our composer, so many top-notch players that really made me elevate my game.
Retribution's Incredible Cast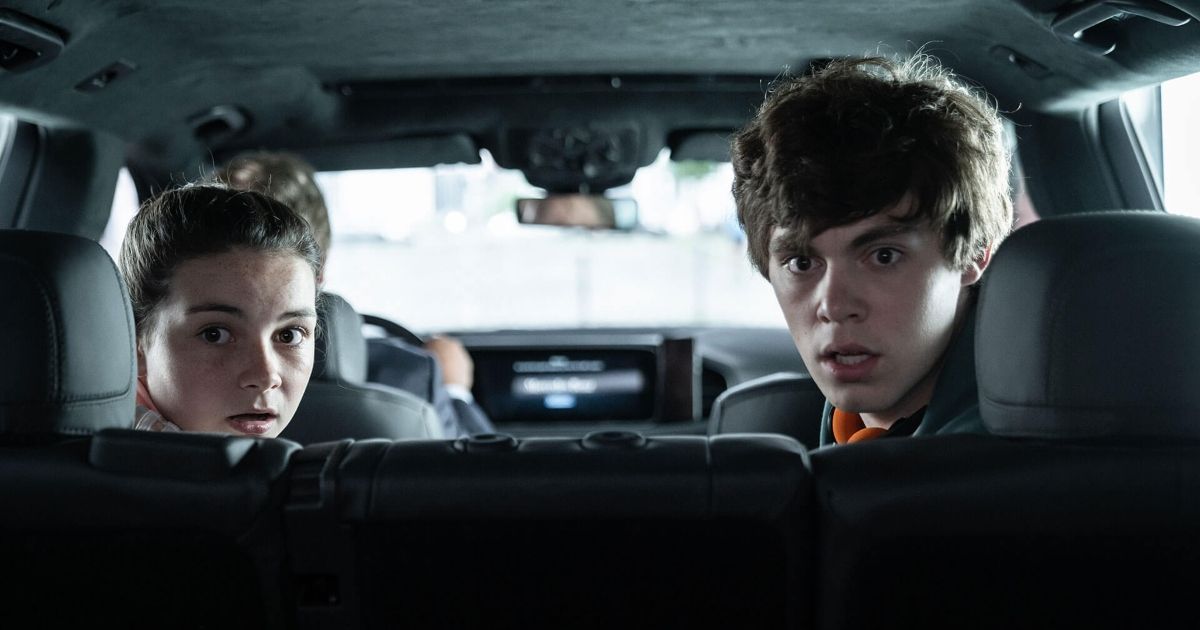 MW: What was it like filming in Berlin? Why choose that location?
Nimród Antal: There's a pragmatic reason and also a creative argument that we were able to marry. Andrew [Rona] and Alex [Heineman], our producers, had a few projects already in Berlin. There was an infrastructure already in place. But what I found hyper appealing was in place in the screenplay before I ever arrived. It was the fish out of water. Not only are you witnessing a family with their own dysfunction, you are witnessing a nefarious player interject himself or herself. Interjecting themselves into their lives and creating this turmoil and this chaos.
Nimród Antal: But above that, it's playing into this concept that they're not even at home. They're completely in a foreign environment. I think that the sense of isolation is enhanced by the city itself. Speaking to the process in Berlin, a few different people come to mind. Our script supervisor, stunt coordinator, there were so many awesome people. Liam, myself, and the actors were coming every day with passion. We were prepared. I'm very grateful to them.
Related: Best Liam Neeson Movies, Ranked
MW: Talk about working with Liam Neeson and such a talented cast.
Nimród Antal: It's daunting for a filmmaker. He's a king of his craft and someone that has worked with some of the biggest filmmakers ever. It's a daunting feeling showing up to present your ideas to him. But with most of the greats, what I've noticed is if they sense that you are arriving with not only preparedness but a passion, then they respond to that very well. I'm a big collaborator. I'm someone that really enjoys the process of discovering things with the actors. I come with storyboards. I come with a set of ideas as to how I like to approach it. None of it is set in stone. Often I'll have other ideas, whether it's coming from the actors, the DP [cinematographer], or other team players.
Nimród Antal: I can move away from the boards and improvise with them to discover something better. But I think that the boards also give the actors a sense of, 'Okay, this guy knows what he's doing. He knows what he wants.' Then, if you also show a willingness to collaborate, it elevates the experience for everybody. A director is really only as good as those that he or she is surrounded by. I was blessed with this incredible cast who are like sick talented. This is a Liam Neeson film, but this film wouldn't have worked if those kids weren't as good as they are. It was a blessing and a gift. I would work with those kids anytime, any day, and anywhere.
MW: What can you say to support your cast during the SAG-AFTRA strikes?
Nimród Antal: What they refer to as an industry in this country, it's an art form. And without the artists, there is no business. That's all I'll say about it.
Retribution will be released theatrically on August 25th from Roadside Attractions and Lionsgate.