Quicksand, the new Colombian thriller from Andres Beltran (Llanto Maldito, Primate), follows a married couple who are on the brink of divorce, as they travel to Colombia together for a work conference. The couple decides to take a hike on an isolated route to a nearby waterfall, and after stumbling upon a carjacker, run away through the forest and fall into a pit of quicksand. The story is written by Matt Pitts (Fringe, Westworld), and stars Allan Hawkco (Tom Clancy's Jack Ryan, The Breach), Carolina Gaitan (Encanto), and Sebastian Elslava.
The film is produced by Dawn's Light, Elemental Stories, Sangre Films, and Twenty Two Pictures, and is a Shudder original movie, available on the horror-centric streaming service (and AMC+) on Friday, July 14th, 2023.
Solid Performances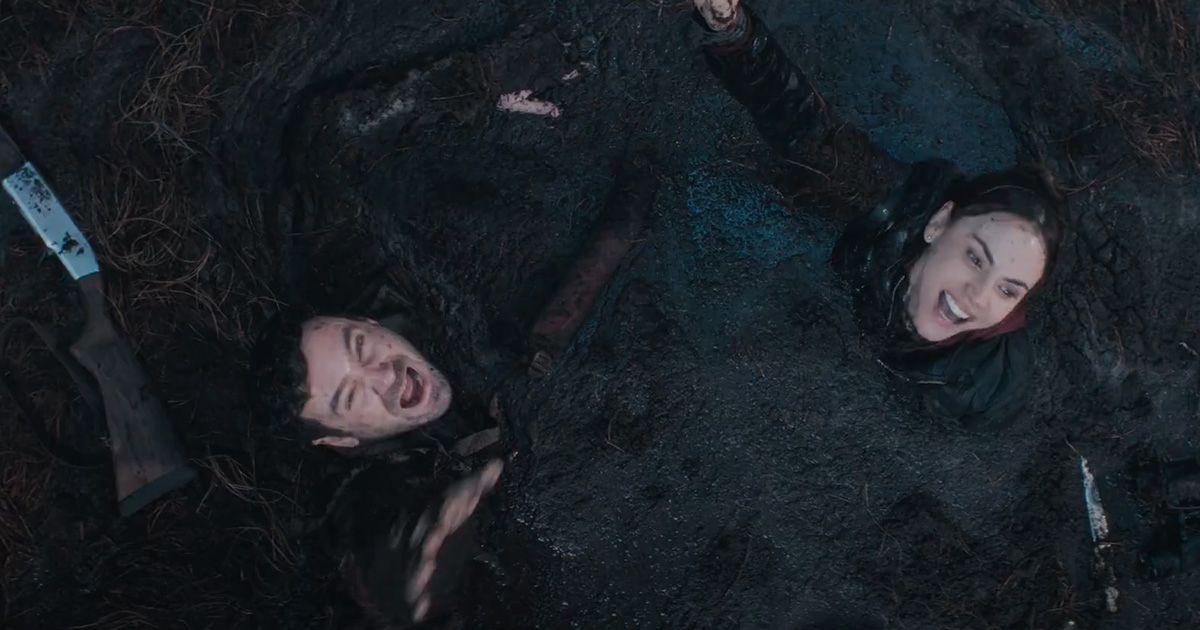 Allan Hawkco and Carolina Gaitan give exceptional performances as the married couple, portraying a relationship that is at its limits, even to the point of them arguing during an intense, life-threatening situation. The two are eventually able to co-exist civilly, and even find sparks of their once-romantic marriage as they work together to figure out ways to survive. The film only has about four noted actors in it, so creating a believable chemistry between the two leads is possibly the most important thing in the movie, and Quicksand does this well.
This isn't a surprise from the veteran actors, as Gaitlan is most-known for appearing in a smattering of Colombian soap operas, and her role as Pepa Madrigal in Disney's Encanto, and Hawkco for his role alongside John Krasinski in Prime Video's Jack Ryan.
Related: The Most Intense Movies About Being Lost In Nature
A Silly Sub-Plot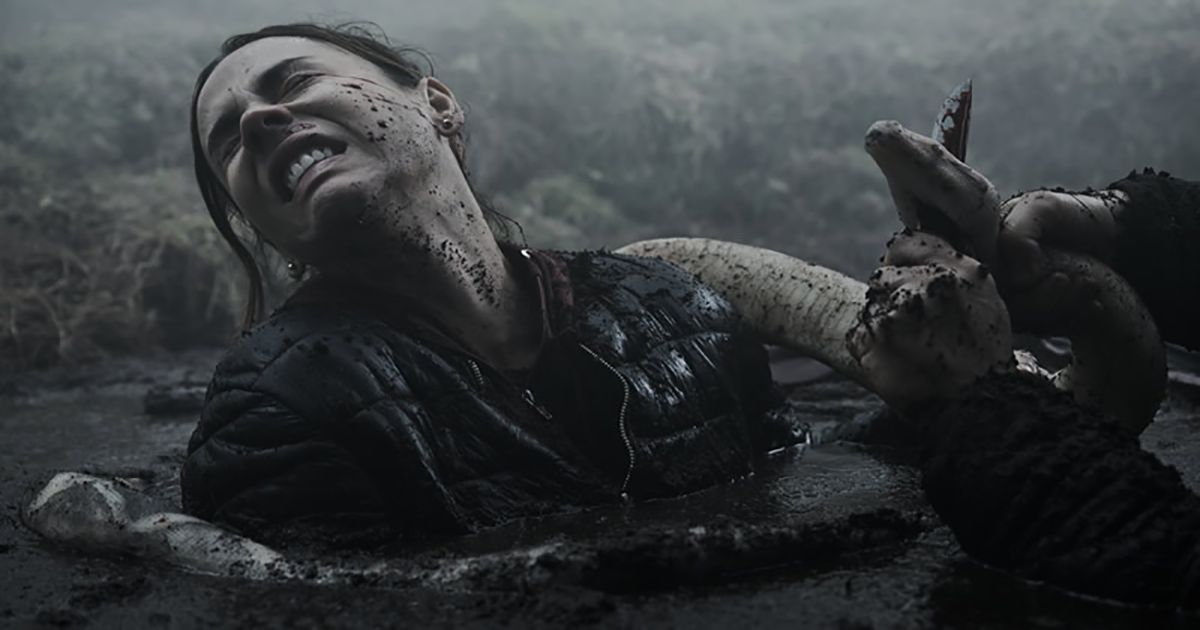 As if the age-old myth of deadly quicksand from Westerns and classic adventure movies wasn't silly enough for the plot to revolve around, there's an added absurd sub-plot involving a "venomous boa constrictor" (this isn't a thing) that bites our protagonists, injecting them with venom, and putting an extra timer on their survival. The snake makes repeated attacks to protect her nest within the quicksand, but it's not until the couple lures her to the pool that they decide if they kill the snake, they can use it as a lasso to pull themselves out.
If you think this sounds familiar, a very similar gag was used in a comedic way in Indiana Jones and the Kingdom of the Crystal Skull. With that being said, at least the snake looked good, in both its CGI and practical effect moments. Though, the movie probably could have done without the cheesy Anaconda-style creature vision.
Related: The Most Intense Natural Disaster Movies of All Time, Ranked
A Story That Sinks Too Fast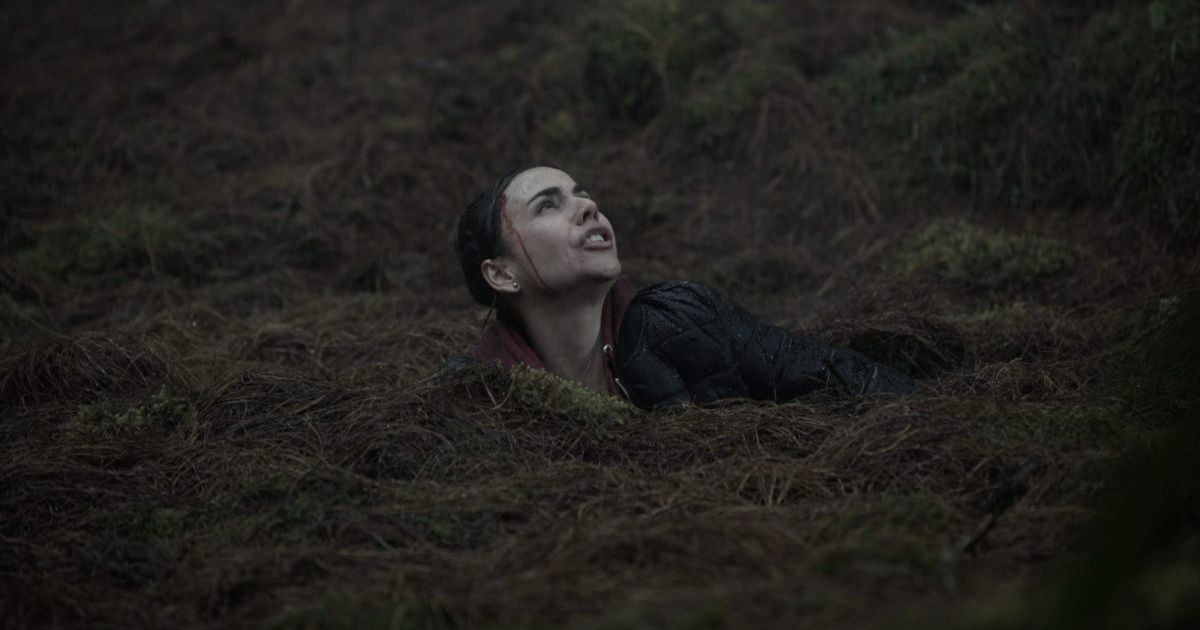 While Quicksand's story starts off with solid character development and chemistry, and makes us care for the characters up front, things start to slow way down once they find themselves stuck. The carjacker sub-plot was interesting and could have carried more weight in the overall story, but it's quickly left behind, and the movie turns into pretty much every other survival film. The snake sub-plot was added to up the intensity, because it's stated early on that the two won't be sucked under; they're just essentially stuck in the mud.
Quicksand was lacking in the intensity that many other well-known survival movies, like 47 Meters Down or 2022's Fall, have, and that's probably because of the pace of what's trapped our main characters. The use of quicksand was great in small segments of adventure films of old, but as an entire movie, it just didn't work.
Nice Environmental Shooting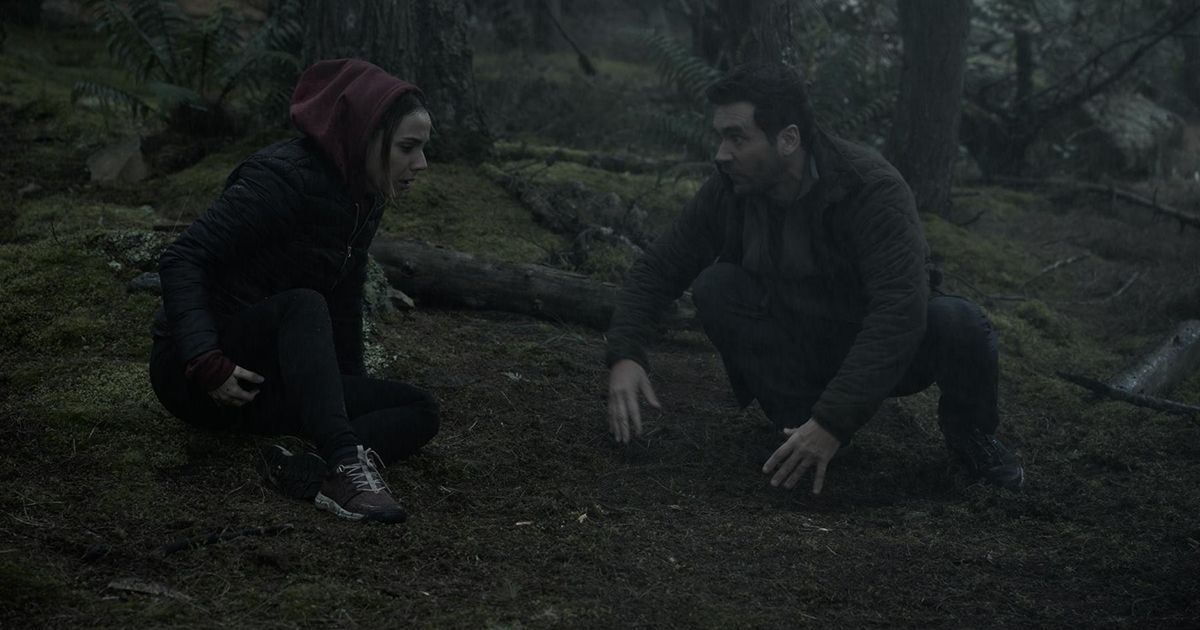 One of the better aspects that Quicksand had going for it was its beautiful on-location environmental cinematography. Kudos to up-and-coming cinematographer Santiago Otoya for excellent natural and close-up shots during the film. Otoya is most known for his work on Netflix's musical drama, Savage Rhythm. The U.S. doesn't get a great view of Colombian rainforests, so the misty, dark green foliage was instrumental in adding to the isolated and creepy, yet gorgeous atmosphere of the film.
Quicksand is available on VOD and to stream on Shudder and AMC+ on July 14th, 2023.