When picturing Peter Stormare, audiences might imagine the cold-blooded hitman of Fargo feeding Steve Buscemi into a wood chipper, or perhaps the angry wrench-wielding Russian cosmonaut in Armageddon (alongside a panicked Steve Buscemi), or even the nihilist who drops a ferret in a bathtub in The Big Lebowski (again, with Steve Buscemi). Apart from apparently being Buscemi's best wing man, the Swedish Stormare has become an iconic character actor especially known for his unsavory, often comically angry or intimidating characters. From his work as a Russian gangster in John Wick 2, to the Viking vampire Godbrand in Castlevania, to playing the devil himself in Constantine, Stormare can be intense.
That's why it's so surprising to see him playing the love interest in a downright sweet romantic comedy, the new Swedish film Food and Romance. What's even more incongruous is just how optimistic, kind, and ebullient Stormare himself is when speaking about the film and his life. The 69-year-old actor (and creator of the hilarious little series Swedish Dicks) is inspiring enough to give motivational speaker Tony Robbins a run for his money, something which runs perfectly parallel to his new film. Food and Romance is, in many ways, an inspirational rom-com about how it's never too late to pursue your dreams and chase after the love that you want. Stormare spoke to MovieWeb about the film and how its themes relate to his own life.
Food and Romance is a Sweet Swedish Rom-Com
Food and Romance (also known as Tuesday Club, or Tisdagsklubben, in Sweden) follows Karin as she's forced to evaluate her seemingly perfect bourgeois life. Karin had different plans for this life, though — "I dreamed of working with food, but then I got pregnant early," she says. Despite being an excellent home cook, Karin never pursued her passion; it's hard and time-consuming enough to be a professional chef, but growing that career as a woman with a family is extremely difficult. Decades later, though, and with a cheating husband and adult progeny, Karin decides to give herself a second chance at food and romance.
The film feels very knowledgeable about the experiences of women, having been written and directed by different women who focus much of Food and Romance on the nourishing female relationships Karin has. Stormare enters the scene as Henrik, the international chef who leads the highbrow cooking class (with a focus on Asian cuisine) that Karin and her friends join. Henrik initially seems like the kind of intense character Stormare has mastered, but as he falls in love with Karin, he's gradually revealed to be a sweet, lonely man who ultimately doesn't want to lose out on the new lease on love and life that Karin offers.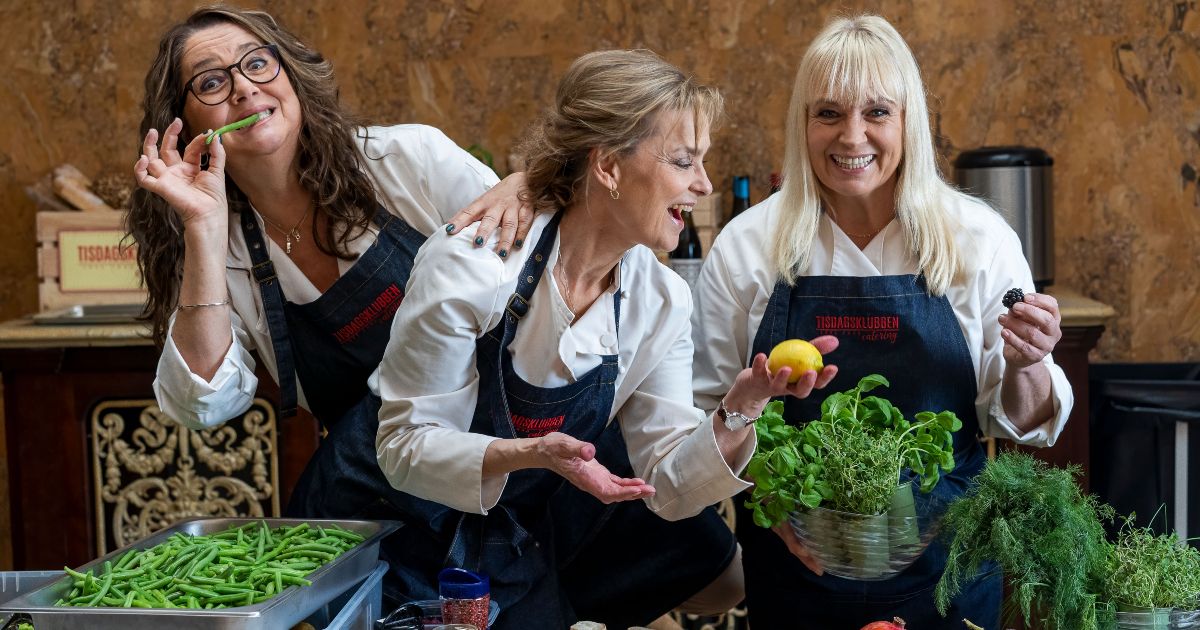 It was surprisingly organic for Stormare and Marie Richardson, who plays Karin, to create a chemistry of kindness in Food and Romance. "It was pretty easy," said Stormare, "because Marie, the lead actress, and I were from the same region up in northern Sweden, and I got into the acting academy in Stockholm, and she got in like two years after me. Of course, we became friends, being from the same area. This is like 100 years ago now, but I got into the National Theatre, and she got in too, and I vouched for her. Not only was she very beautiful, she was extremely talented."
Related: Best Movies Set in a Kitchen, Ranked"We became friends, and we worked together," continued Stormare. "Not much, but we did some things on stage, but then I left the National Theatre, but we stayed sort of friends. And she called me a couple of years ago and said, 'There's this project about three women and the love interest, Are you open?' I said, 'That sounds fantastic, Marie. You and I, playing lovers? Yes!'"
Peter Stormare Was the Perfect Fit for Food and Romance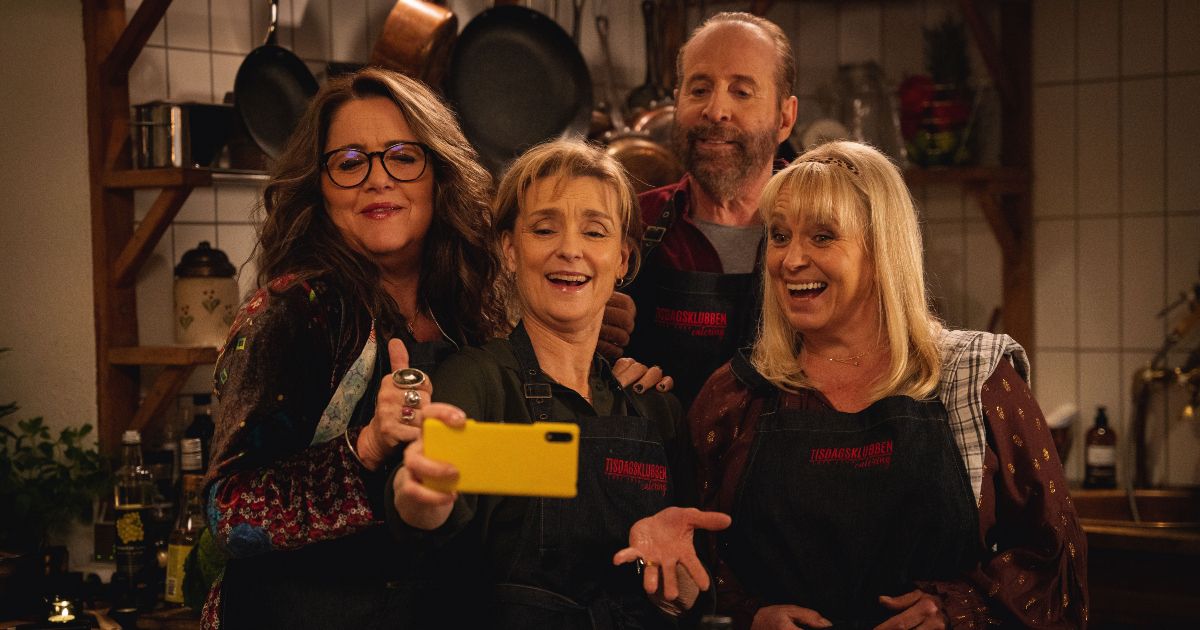 The closer Stormare got to Food and Romance, the more he realized how compatible he was for the film, and not just because of his long friendship with Richardson. "I talked to the director, and she talked about the backstory of my character Henrik," said Stormare. "She said that he's been all over the world, but he was in Japan for a long time, and he really loves the Japanese. And I said, 'I'm married to Japanese woman. I worked in Japan.' She hadn't known that, so it was like all these circles coming together."
"I thought the character was lovely, a guy who is lost and finds love by the age of 65. Movies like this that are done by Hollywood," explained Stormare, "they're all guys, and all the guys are doing a heist or robbing bank or something. They're very grumpy […] old bald guys. But here, there are three older girls who all want to fulfill their dreams." It's mostly true that there's a paucity of films about older women, and only a few get noticed (like the refreshing Good Luck to You, Leo Grande). Food and Romance is a nice addition to this sparse genre, and it deeply relates to Stormare's own life and philosophy.
"There's an old saying that I have," said Stormare. "It's never too late to start a rock band. It's never too late. The only thing that holds you back is your own prejudice, but most of all, the prejudice of the society you're living in. Even if you want to become a florist, or you just want to do something else, do it, because time is precious the older you get. When you're 65, if you're lucky, you have 20 more years. 20 years ago I did Chocolat [another food-related romance], and that seems like yesterday. It's gonna go fast for me, for all of us, and if you have a dream, you have to nourish it."
Food and Romance Reflects Stormare's Optimistic Philosophy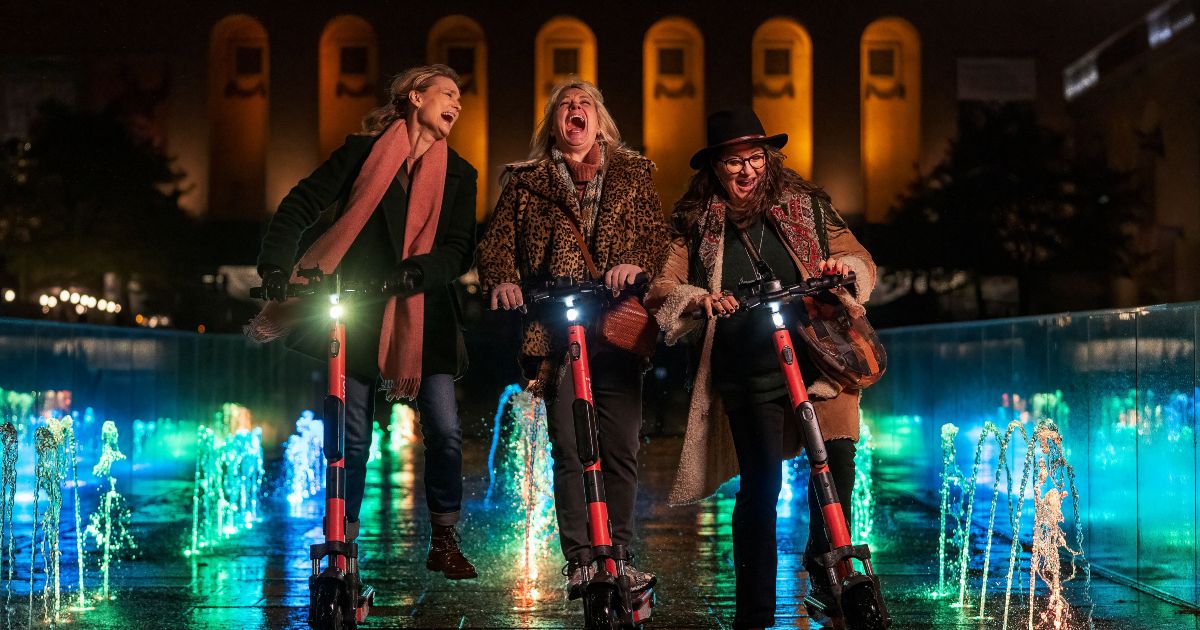 Stormare relates to Karin as she commits to following her life-long dreams despite being in her 60s. "It's the last quarter of my life," explained Stormare. "I have a little production company, I do my own stuff. I'm trying to set up the movies that I've kept with me for a long, long time, to finance them, to direct them. I want to direct some more on stage. And all of this rhymed very well with the whole script [for Food and Romance], that here are three women, through different circumstances. They come up against something, and they decide to do something different in their lives, and that rhymed very much with my philosophy in life. It is never too late to start a rock band. What is holding you back?"
Related: Best Movies About Food That We Can't Live Without"I started a rock band too late, but I'm happy I started it at all," continued Stormare. "I learned to play bass. It's so magical, and I'm not very good, but instead of paying money to a shrink, I play the bass for an hour. That cleanses my soul and gives me joy, and I'm happy. It's like a good workout, and endorphins are flying around in my body. Dopamine is coming into my veins. And this movie has that same simple message — try to fulfill your dreams."
Stormare will turn 70 in 2023, and yet he has the optimism, energy, and joy of someone far different from his characters in titles like Day Shift, Longmire, Bad Boys II, and Prison Break. This helps explain how he's so utterly prolific (with more than 200 credits to his name), and why he was perfect for a film like Food and Romance, which focuses so much on fulfilling one's dreams no matter their age. "I want to learn, as long as I'm here on this earth, because there is so much that you're going to learn. So I have my eyes open all the time. I tried to fulfill my dreams, and I've fulfilled a lot of them. But you know, the older you get, the bigger the pile in front of the plow."
Peter Stormare's Rules for Life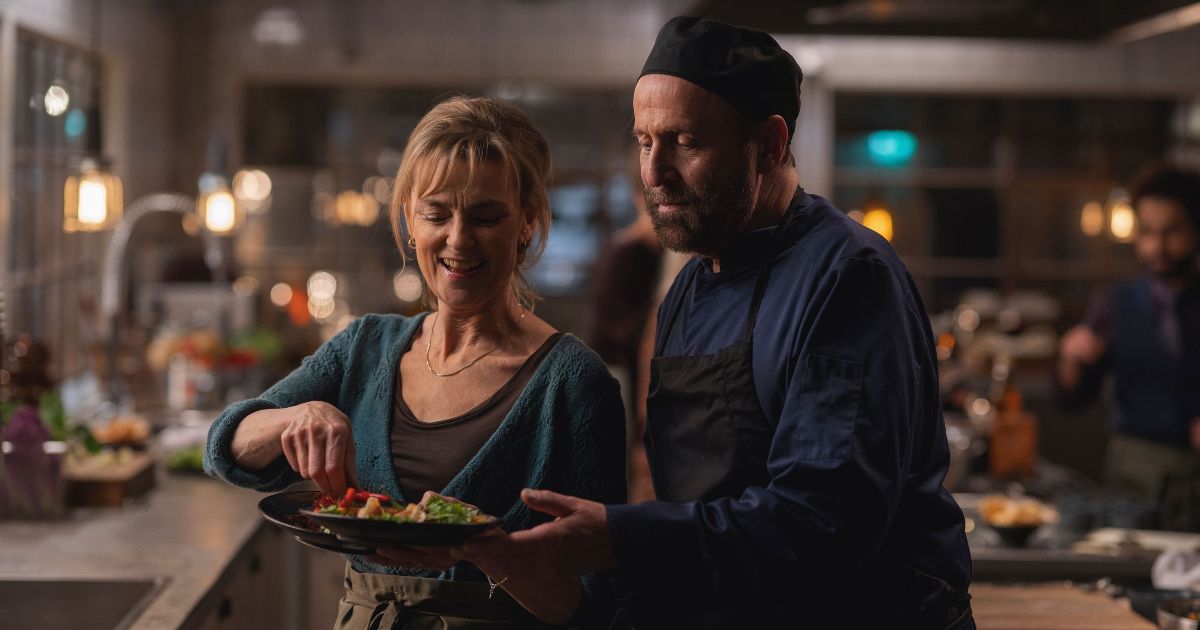 It seems impossible for the actor to speak without a kind of overflowing gratitude and optimism loquaciously bubbling over. "I don't know where it comes from, why I have this energy all the time," said Stormare. Listening to him is almost like hearing the motivational themes of self-improvement in Food and Romance manifested into an actual stream of consciousness. Stormare continued:
I wake up in the morning, I look myself in the mirror and always say, as I did from my early 20s, 'You're great. You're unique. There's only one of you in this world. Can you believe it? There is only one DNA like yours, one retina, one fingerprint. Isn't that incredible? Your fingerprints don't match any of the eight billion people here. So you need to do something.' And I do something. It's not much sometimes, but you have to encourage yourself to be here on earth, and to be a good human being, and to not look yourself in the mirror and let yourself down. That's the worst thing you can do. You just have to look at yourself and say, man, aren't you f**king great? And you can overcome so many trivialities in life that hold you back. There's an old saying, you know, the devil's best weapons are fear and worries, because they always hold you back.
"I read somebody [likely Sven Hedin and his book Across the Gobi Desert], a Swedish explorer who almost died in the Gobi Desert," concluded Stormare. "He said [something like], 'It's so strange that I survived. I survived, but it was like every cell in my body, as I deteriorated into death, every cell in my body was trying to keep me alive. Every cell was so helpful in keeping me alive. And I think of the last cell before I died, the last little cell that was trying to fight, fight, fight, come back, come back, come back, and you can't even see it without a microscope.' So, life is a strange thing. You're here on earth for a brief moment, but it's your duty as a human being to do good, and to try to fulfill your dreams."
Stormare is convincing enough, but if you'd like to see more of his infectious positivity and these inspiring themes on display in the form of a delightful rom-com, Samuel Goldwyn Films debuted Food and Romance in select US theaters and on VOD on December 2nd, 2022.