Growing up is tough. Perhaps it's a bit trickier if you're a descendant of witches. But on a universal level, turning the age 18 is a big milestone, and for the rebellious teen at the center of writer-director Jennifer Reeder's new film Perpetrator, the big birthday comes with more than just well wishes. The end result is a blood-soaked psychological thriller that's sometimes a slow burn but still weaves in some occasional dark humor; the absurd society that serves as the film's setting will surely come off as satirical.
Perpetrator is a dark tale that's not for everyone, but you just might see an angsty, younger version of yourself in the film's protagonist as she navigates a new school and a creepy extended family. And speaking of, who doesn't love a dark turn by "Cher" herself, aka Ms. Alicia Silverstone? Here's our take.
Coming-of-Age with a Twist
Perpetrator quickly introduces us to Jonny (Kiah McKirnan), and it doesn't take long for us to realize she's youth in revolt. Adolescence can be tough, so it's no wonder there have been countless movies about these challenging years. In Jennifer Reeder's new thriller, it's not just Jonny's expressive hairstyles — which change virtually every time she appears in a new scene — that highlight her rebellious growing pains.
We think we've seen teens like this on the big screen in the past — until Jonny sits around with her dad and they casually bleed from their face in the exact same way. It seems like they have a similar type of disease. But it's actually not an illness; it's their supernatural genes. Jonny is a troublemaker, so her family takes action and sends her off to her mysterious aunt Hildie (Alicia Silverstone). This coincides with Jonny's 18th birthday, on which a family spell descends and awakens in her. It's called Forevering, and it allows her to literally morph into other people.
Related: Exclusive: Perpetrator Writer-Director on Her Dark Coming-of-Age Feature
Perpetrator is overflowing with grotesque depictions of Jonny as she succumbs to the forces of witchcraft. And speaking of such imagery, another ongoing example in the film at large is the plastic surgery that seems to engulf her new school. Watch as the nurse and various teachers, for example, routinely show up to campus with striking bandages across their faces. It's an effective motif that helps writer-director Reeder convey the sense of "plasticity" in Jonny's new community.
It's perhaps both a fault and a strength that there are numerous, wildly different subplots going on throughout Perpetrator. In addition to Jonny's metamorphosis and the general superficial nature of her school, let's add that several classmates of Jonny's are now going missing. This is what drives Jonny to try and use her powers to find the "perpetrator" and find out why her pals are downright disappearing. "Girls go missing all the time," says a fellow student at one point, and we're reminded here that it's a real-life issue in the world we ourselves inhabit.
Related: Bad Things Review: Kubrick Shines Through a New Female-Driven Thriller
Blending Twisted Thrills with Dark Humor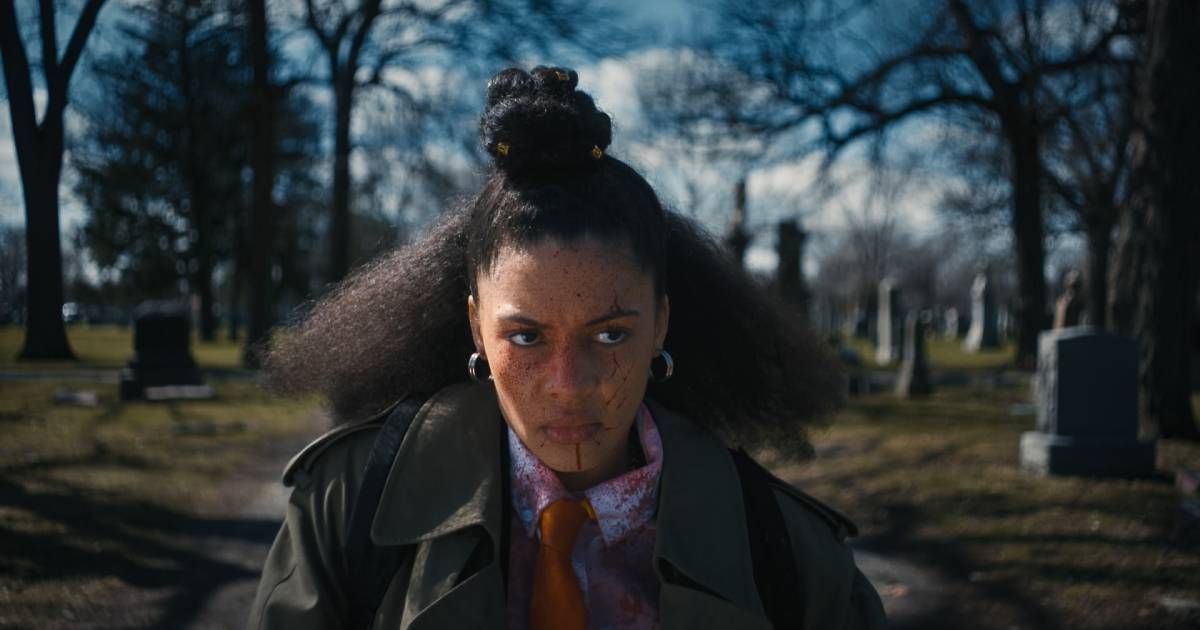 Perpetrator has its fair share of laughs, in terms of parody and satire. Reeder is surely making a few statements on society. Going back to the overwhelming plastic surgery across the characters in Perpetrator, that extends to male characters as well.
Take the colorful Principal Burke, for instance, played to perfection by Christopher Lowell (the scene stealer from Hulu's How I Met Your Father). Burke is quite open about the work he's gotten done to his face, but just wait and see by the film's end to learn there's more to this shady dude than what meets the eye. Until then, the ludicrous "fake mass murder exercises" he orchestrates at school, in an effort to keep the uniformed girls feeling protected, are a hoot to watch as the girls eye-roll and go through the motions apprehensively.
And on the matter of the school dress code, one could argue Perpetrator might come off as a sort of Twilight in Harry Potter clothes. But there's enough beyond the typical prep-school tropes to distinguish Reeder's new film as its own unique blend of genres and subgenres. If the dark undertones in the promotional trailer are scaring you off, at least tune in for the veteran actress in a committed turn here. Sure, Kiah McKirnan is a star in the making, but it's hats off to Alicia Silverstone as she goes super dark and witchy in a standout performance that echoes her outrageous persona in Yorgos Lathimos' cult classic The Killing of a Sacred Deer. It's a breath of fresh air to see she's still got it.
Perpetrator will be streaming on Shudder and opening in select theaters Sep. 1.