"The villain of a documentary is the filmmaker." So says Jason Woliner anyway, and in many ways he's right. Even if the documentarian isn't a villain, per se, they are a dictator of sorts. Ultimately, 'the truth' of what gets documented is always filtered and sorted through the filmmaker's lens, literally and figuratively. Editing decisions, music cuts, and voiceover all control what is being shown to the audience, from the legendary An American Family all the way to recent masterpieces like Wildcat. We never see the truth, just the filmmaker's perception of it.
These might be heady considerations from the director of Borat Subsequent Moviefilm, the same man who has directed episodes of Parks and Recreation, Funny or Die Presents, Tim & Eric's Bedtime Stories, and comedy specials from Patton Oswalt and Aziz Ansari. Woliner is undoubtedly a comedy filmmaker, but he's one who's keenly aware of the ethics and peculiarities of filming 'real life.' As a director of Nathan for You, Woliner resembles Charlie (or Andy) Kaufman more than he does Adam McKay or other famous comedy directors.
His new series, Paul T. Goldman, is his greatest creation yet; co-produced by Seth Rogen and Evan Goldberg, it's a mind-melting blend of cringe comedy, character study, and meta documentary. The brief series dramatizes the titular Goldman's real-life story (filled as it is with warped elements of true crime), but alternates between the polished narrative footage and documentary footage of the production itself, along with interviews and a fly-on-the-wall cinéma vérité style. It's hilariously uncomfortable, deeply bonkers, and intuitively human. Woliner spoke with us about the Peacock series, the nature of awkward 'so bad, it's good' comedy, and documentary filmmaking.
Jason Woliner's Paul T. Goldman Transcends Bad and Good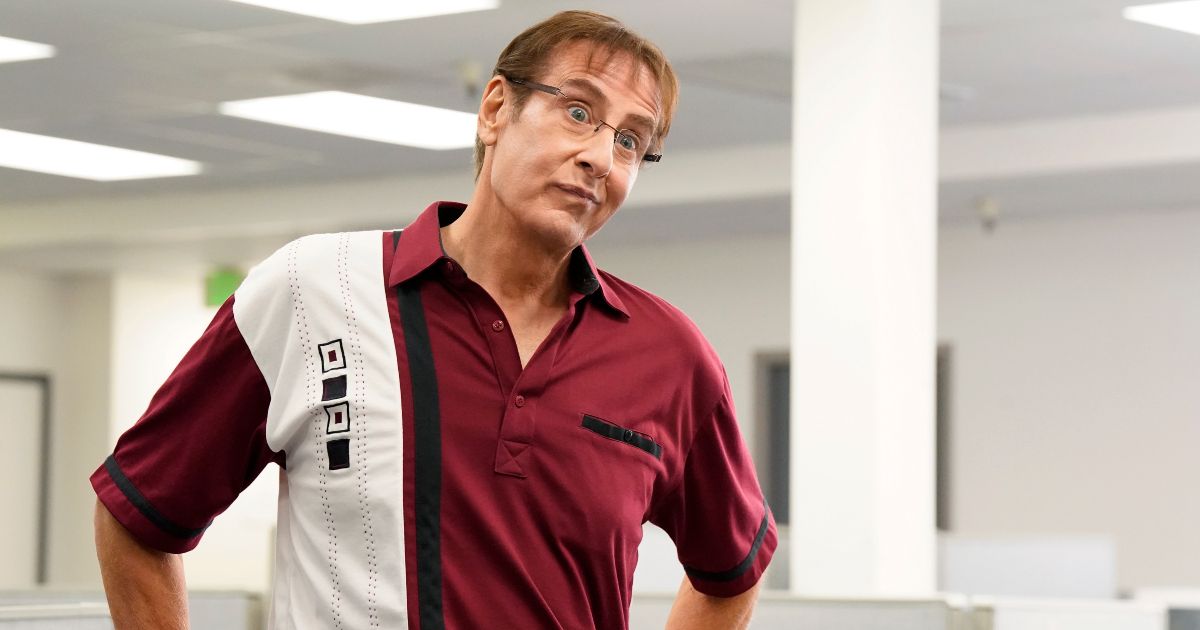 Paul T. Goldman is a unique series. Filmed on and off over the course of a decade, Woliner's journey began when he received a Twitter message from someone named Paul T. Goldman advertising their book, Duplicity: A True Story of Crime and Deceit. Goldman was shopping his book and subsequent script around for a film or television deal, in a message that was sent to countless other Hollywood creatives and ignored by everyone; Goldman admits that he's not a professional writer, and his book and script isn't what critics would traditionally term 'good.' Woliner, however, loved it, and made the bold decision to produce Goldman's script, filming it with Goldman playing himself, and surrounding it with a documentary about its creation.
Related: Exclusive Paul T. Goldman Clip Hilariously Blurs the Line Between Fact and Fiction
Most people would never cast Goldman in a film; he acknowledges that he's not a 'good' actor, either. Most people wouldn't spend a decade chronicling his odd story of an unhappy marriage which morphs into an episode of Dateline. Woliner was different. That's because Woliner sees something more than 'bad' or good' art.
"This whole idea of 'so bad, it's good,' or hate-watching stuff, I feel like we're ready to move past that," said Woliner. "I feel like the difference between bad and good has gotten very muddy in the past few years. A lot of things I love would be considered 'bad,' and I feel like I can enjoy things that some people would see and feel as bad and amateurish." He elaborated:
I find myself enjoying things in a way that is kind of separate from bad or good, that's more about appreciating and being fascinated by the mind that could come up with something like this. There was that whole era of Tommy Wiseau, and Neil Breen, and Birdemic, and all these things where people were like, 'Oh, look at how bad this is.' But I found myself always drawn to kind of outsider work that I was just fascinated by, and it wasn't about laughing at how bad it was. And obviously, the writing in this book is, well, Paul will be the first to tell you that he's not a professional writer.
Woliner Adapts a True Crime Cringe Comedy Anomaly
Goldman's supposedly autobiographical true crime story of heartbreak, fraud, and betrayal is written from the perspective of a very peculiar man. He's extremely sweet and naive on the one hand, but out of touch and selfish on the other. He's funny in a 'dad joke' kind of way which is almost so patently unfunny that it circles back around into becoming hilarious. He's happy-go-lucky and optimistic, but with an aura of incredible sadness. His writing and acting are not 'good,' but Woliner found something special in all of it, which he shares through Paul T. Goldman.
"Every page had mind-blowing things on it," said Woliner. "It's just kind of an amazing peek into this person's mind and his experience and his perspective, which in many ways was completely different from my own and from what is considered kind of a modern perspective. And then I would find parts of his book that were completely relatable at its core, being about a desire to be loved and lead what you'd consider a normal life. This was the story of someone that really wants what he thinks is kind of the perfect family. I found it both very exaggerated and extreme and unique, and at the same time there were elements that I found very universal, and so I just became obsessed with it, and then trying to figure out how to translate what I love so much about this into a filmed medium."
Originating as a movie before transitioning into a series, Woliner decided that he would direct a documentary about his production of Goldman's story, but that Goldman had to write and star in all of it. "Paul wrote every scripted line of the show, that's not an exaggeration. I was adamant to not write anything, and the actors didn't really improvise. It was just like, we are filming his writing, and we're going to see what it reveals. There are parts that are uncomfortable, parts that are funny, parts that are moving, parts that are shocking. So it really was just this kind of falling in love with his mind and then trying to figure out how to translate that into a series, but in a newer thing that is separate from bad or good. Yeah," emphasized Woliner, "it's an attempt to find something more interesting than bad or good."
Casting Frank Grillo, Rosanna Arquette, and More in Paul T. Goldman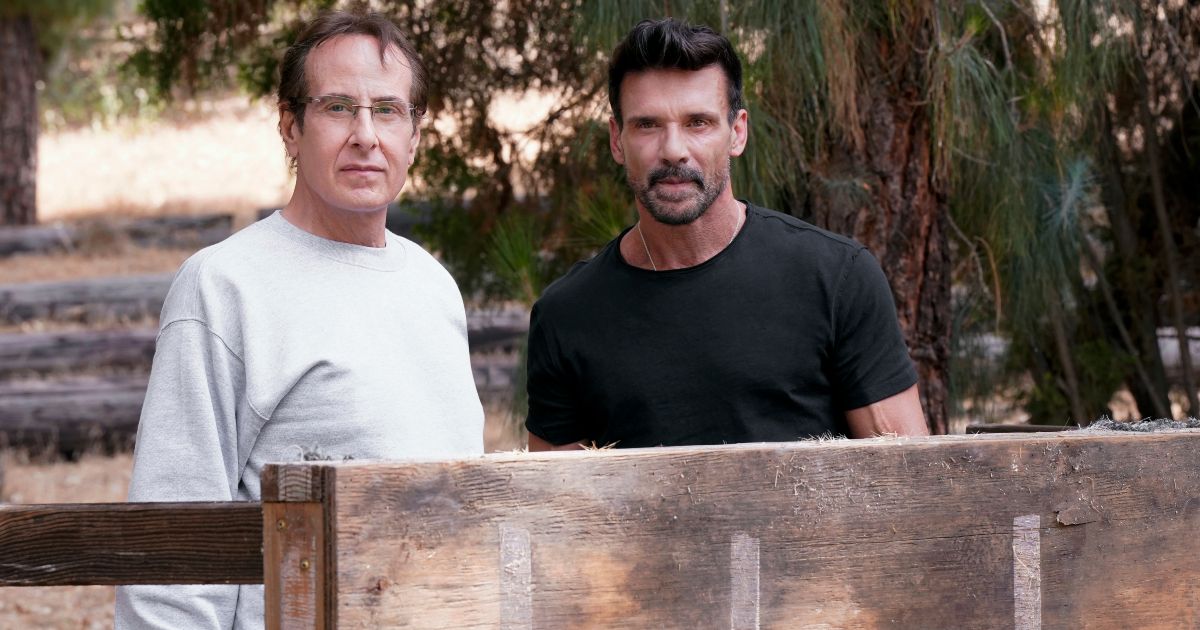 In order to dramatize Goldman's script, Woliner enlisted a large ensemble cast that includes Frank Grillo, Rosanna Arquette, Melinda McGraw, and W. Earl Brown. It's very odd to see professional actors of that caliber interacting (and acting) with Goldman. It sometimes seems as if they're on the outside of a vast inside joke, though Woliner made sure that everyone (including the producers and crew) understood the experimental process they were taking part in. "The first five years of trying to get this project going was trying to describe to people who could finance it what this idea was and how I would do it, and it was very hard," said Woliner.
"Luckily, after I had that pilot, I had footage I could send people to be like, 'Well, yeah, it's gonna be this guy who wrote this book and wrote a screenplay, and we're filming the scenes from the screenplay. He's starring as himself, but also kind of able to break the fourth wall and dig into the reality and the process of everything.' So there was all this explaining." Woliner elaborated:
It's much easier to just send an eight-minute clip and a letter to Frank Grillo and the other guest stars that says, "I have this kind of unique project. We have a part I'd love you to play, take a look at this clip, and I'd love to Zoom with you if you're interested at all." I think I was very fortunate in having directed the Borat movie; that really helped, because I had something tangible I could point to, being like this was a very unlikely, difficult, nearly impossible project that no one necessarily thought would work, and we pulled it off. Now here's another.
Woliner Gave Paul T. Goldman Some Control of the Peacock Series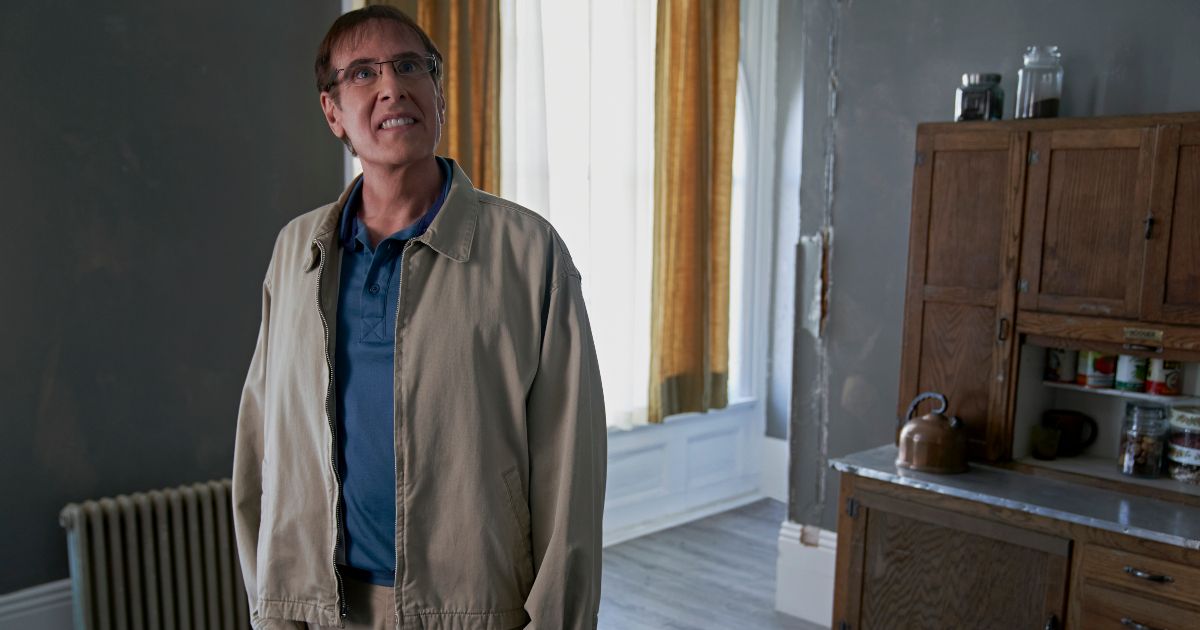 Having made that Borat film (and episodes of Nathan for You), Woliner was extremely cognizant of the unique ethical line between documentary and cringe comedy, where laughing with someone can turn into laughing at them. The terms 'exploitation' and 'cruelty' get thrown around a lot in projects like these and, more recently, the brilliant Nathan Fielder show The Rehearsal. For Woliner, the ethical dimension of Paul T. Goldman came in the form of control, and how much he gave to Goldman.
Related: The Best Peacock Original Series, Ranked
"I did think a lot about how to do this in the most honest, ethical way possible," explained Woliner. "I was very upfront about the process the whole time with Paul, what I had in mind, and I wanted to let him steer the process. I loved the book, and I thought maybe we should do this as a movie and cast it, but then the more I got to know him, I thought the best version would be Paul starring, and that would be the most interesting version, but I didn't want to suggest that to him because I really wanted this whole thing to be about him steering it as much as possible." Woliner continued:
Then, when we did auditions with actors to play him, he asked, "What if I tried it? Maybe I can play me." It kind of all worked out. Every time I had an idea where I wanted to do something, a lot of times he would arrive at the same idea independently. Now, there was always a disconnect between the exact show that Paul thought he was making and the show that I thought I was making. He had the idea independently that he would be talking about the scenes, that we would interview the real people, that there will be behind-the-scenes footage, so he had all these ideas.
Goldman wrote and stars in the series, with a surprising amount of creative control, but just how much of Paul T. Goldman is determined by Paul T. Goldman?
Woliner on the Documentary Director as Dictator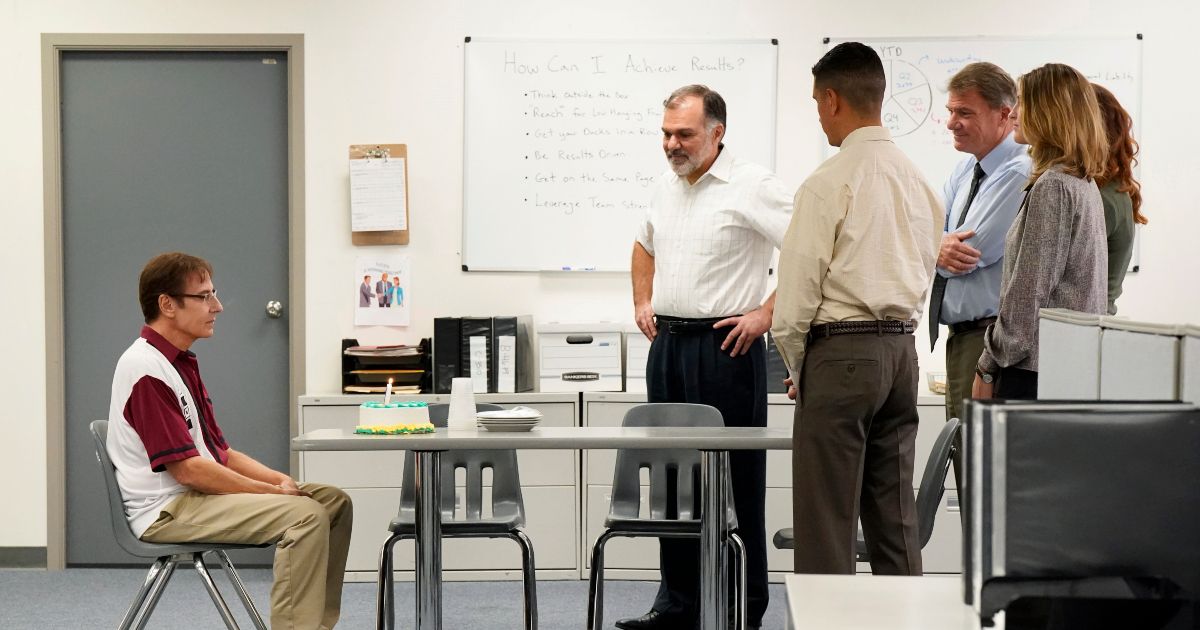 Ultimately, as Woliner said, the documentarian is the villain, something Paul T. Goldman insists upon by putting Woliner in the program and subtly addressing the ideas of exploitation and manipulation. "I think it's just a matter of degrees, in terms of what I showed, how I showed it, which moments I kept, and how it is presented. It is ultimately my version. It's me telling the story of him telling his story, but it is all filtered through my own perspective. And at the end of the day, I'm the one controlling the edit and not Paul," said Woliner. He continued:
The villain of a documentary is the filmmaker. At the end of the day, they're this person who has descended upon the life of a real person and use their life to explore something, to make a point about the human condition or whatever, but they're the one with all the power, and there is always an imbalance. I hope Paul is happy with the show. I know if he controlled it fully, it would be a very different show. I did my best to be honest about this story, and we'll see what happens when he finally sees it. That, I'm very curious to see.
While describing more of the series would give away far too many spoilers, hopefully by now you're curious to see it, too. The first three episodes of Paul T. Goldman premiere on January 1 through Peacock.