Award winning UK singer-songwriter Paul Diello has just dropped his latest album, Make Heaven Motherland (May 28th). The album features nine new tracks, including the singles, "Into Springtime" and "Vitriol". The album is currently streaming on all major platforms, and features Diello's now signature songwriting prowess and indie-pop sensibilities. 
About Into Springtime: ""Into Springtime" was written on an old upright piano that belonged to an elderly lady I used to look after," he explains, "Above the piano was a painting of a spring meadow and I used to get a bit lost in it. She'd let me play the piano after I'd made her lunch and I just wrote the whole thing one afternoon in about ten minutes."
About Vitriol: "Vitriol is a tale of crossed wires, pent up emotion and disappointment in love. It was written at a time when relationships around me were crumbling and it was getting harder and harder to see the origin of the contempt." explains Diello, "Whilst it's quite a bitter little song lyrically, there's also hope in there and I wanted the music to be a bit of a contrast so there's a mixture of melancholic harps, stop and start double bass stabs and a euphoric sax solo. The music represents the full rollercoaster of emotions that you go through when you're at war in love."
Award winning singer/songwriter Paul Diello has released two solo albums, seven singles and has toured extensively across the UK, Europe and America. He has supported artists such as Texas, Jarvis Cocker and Nick Harper and is also the lead vocalist in acoustic duo Under The Ivy. He performed his self-written show Epicene, a gender blending celebration of iconic women in music to sold out audiences at LGBTQ+ events and arts festivals across the UK from 2017-2020.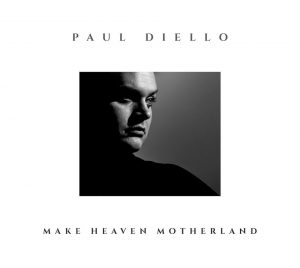 Track Listing:
1.Heartbreak And Me
2.Vitriol
3.Waterbed
4.Lion's Tale
5.Concubine
6.Into Springtime
7.Ride
8.Something, Nothing
9.Through The Moon
SPOTIFY
YOUTUBE
FACEBOOK
INSTAGRAM