Patrick Wilson is an accomplished star, having appeared in multiple franchises, from the DCEU as Ocean Master in Aquaman to headlining not one but two horror franchises, The Conjuring and Insidious. After years of being in front of the camera, Wilson has finally stepped behind the scenes as the release of Insidious: The Red Door marks his directorial debut. The year has already seen stars like Michael B. Jordan and Eva Longoria direct their first feature films with Creed III and Flamin Hot, respectively, and Wilson looks to join these esteemed ranks.
Insidious: The Red Door is the latest entry in the popular franchise, and it is the long-awaited direct sequel to Insidious: Chapter 2, which was released ten years ago in 2013. Wilson not only directs but also returns to the role of Josh Lambert, the patriarch of a family that is haunted by spirits from another dimension. Wilson spoke with MovieWeb about what it was like stepping into the director's chair, how his two major horror franchises are different, and teased what might be next in store for him as a director.
Stepping Into the Directors Chair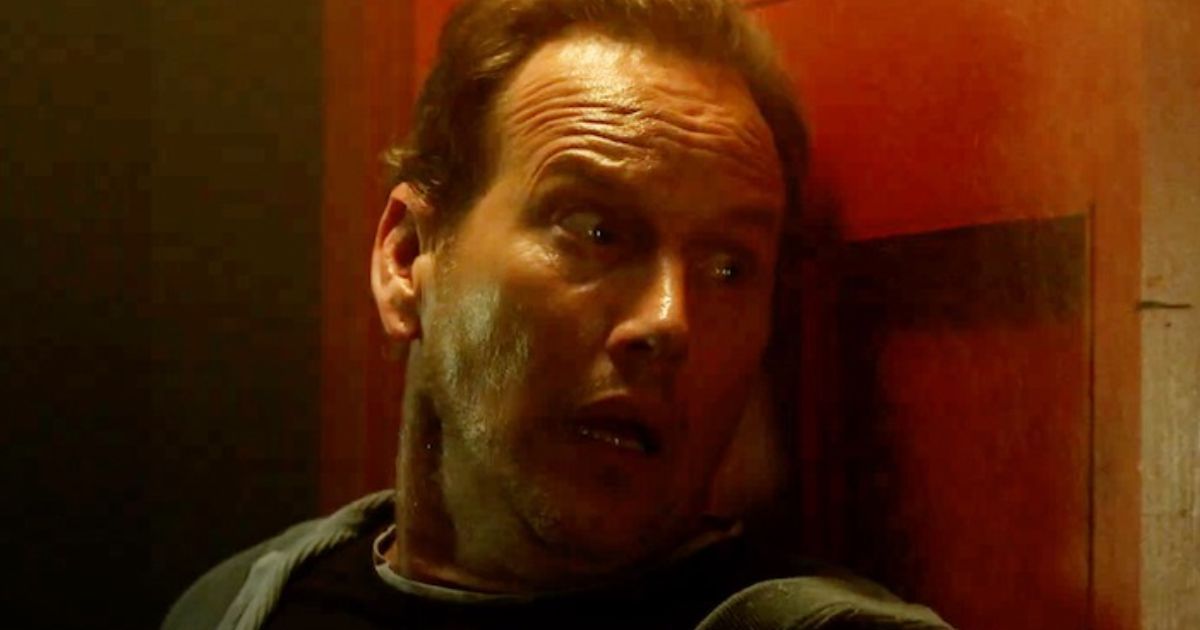 Everyone knows the first day on the job can be stressful, and when you are directing a major motion picture and a new entry in a beloved franchise, it certainly must be nerve-wracking. Even if you are a well-respected actor, directing is a different skill, and the first day can determine the tone of the set.
With that in mind, Wilson reveals that his first-day directing was a simple one that he shared with a longtime collaborator, Ty Simpkins. "My first day on set was shooting the car sequence on the trailer, which I wanted to shoot practically. I didn't want to shoot on a green screen. I wanted me and Ty [Simpkins] in a car talking down a highway." said Wilson.
Related: These Are Patrick Wilson's Best Performances, Ranked
Simpkins plays Dalton Lambert, Wilson's character's son. Simpkins appeared in both Insidious and Insidious: Chapter 2, but Wilson and him go further back as Simpkins appeared in the film Little Children with Wilson when Simpkins was only three years old. "The first day was pretty exciting. I have a long history with this production, so I'm glad that our first day was just me and Ty, somebody I've known since he was three. That was really exciting to me. It's a real gift to not only be part of this franchise but to have the reigns. I did have a little moment of "this is really cool."
Insidious and The Conjuring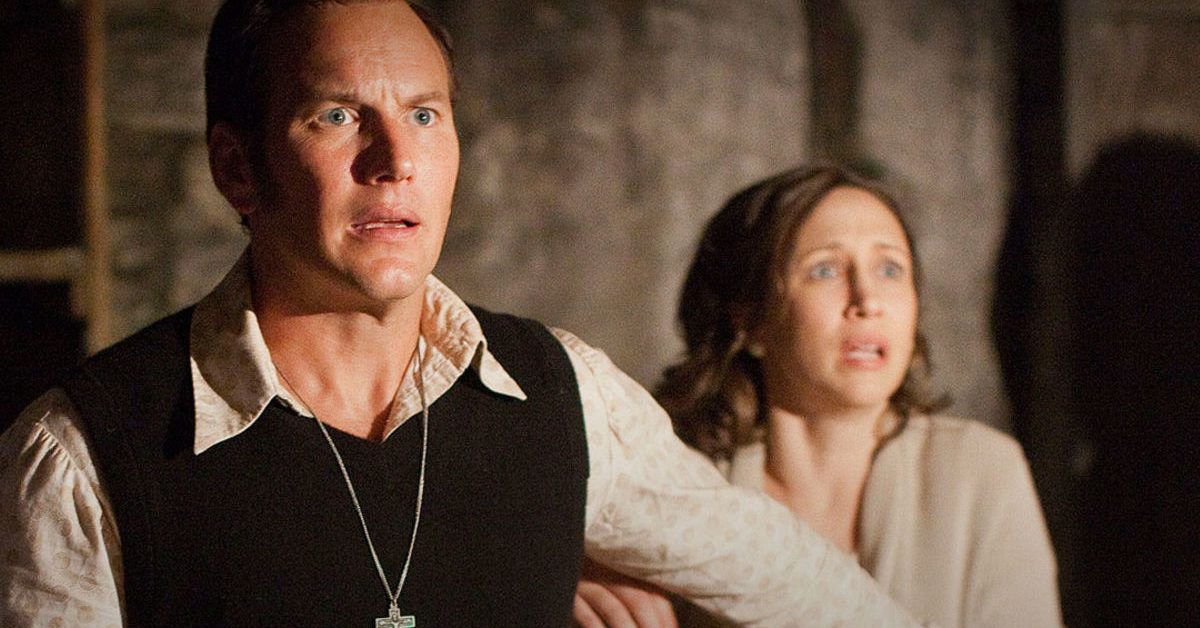 Wilson starred in Insidious in 2011. In 2013, he returned for the sequel Insidious: Chapter 2 but also starred in The Conjuring, which launched one of the most successful horror franchises in the 21st century one that features an interconnected universe on par with Marvel, DC, and Star Wars. Since both sets of movies (Conjuring and Insidious) feature Patrick Wilson as a married man dealing with paranormal hauntings, the two, on the surface, can appear to be the same. Yet Wilson points out the major difference.
"They are different types of movies. James [Wan] would probably speak to this better. As an actor in them, a lot of it is time and tone," said Wilson. "I think if this movie were a Conjuring film, it would be a different tone. With Insidious, I love the quirky side of it. I love that you can go into Stephen King territory, almost avante-garde at times. The Insidious world supports that. Practical effects, or as practical as you can, and effects that look practical. That is important for this franchise. It is a much different ball game than The Conjuring movies, which typically have bigger sets and budgets."
Related: Insidious Movies in Order: How to Watch Chronologically and By Release Date
Wilson also acknowledges that Insidious: The Red Door is on a much larger scale than the previous Insidious films. Insidious had a budget of $1.5 million, Insidious: Chapter 2 had a budget of $5 million, while both Insidious: Chapter 3 and Insidious: The Last Key had $10 million budgets. The budget for Insidious: The Red Door is unknown, but Wilson has upped the scale to compete with some other franchises.
"This film is very much a combo of both of them. This is certainly the most expansive Insidious film made. It doesn't feel like a small movie. To me, this is a combo of both, and that really is where audiences have come to. Audiences don't want to see a tiny under $1 million Insidious movie. I want to embrace the audience but also push them a little bit."
Patrick Wilson's Horror Musical
While Wilson is an accomplished film actor, he is also a well-known Broadway star. He has appeared in a variety of musicals, from Carousel, The Full Monty, Oklahoma!, and Guys and Dolls, to name a few. He appeared as Raoul in Joel Schumacher's 2004 film adaptation of The Phantom of the Opera. With Wilson stepping into the director's chair, one would hope that maybe he would bring his talents to a big-budget musical.
Wilson doesn't confirm anything, but gives a little tease by saying, "I wish I could give you this info. I'm actually producing a musical right now. I can't tell you more than that. But it does have a little horror element in it."
It's exciting news that Wilson's fans will certainly be hoping to hear more about. Wilson also teases his return to the Broadway stage. "To be honest, I'm constantly looking. That is certainly something I still want to look into while I can still sing. I still have my hands in the Broadway world, for sure."
Insidious: The Red Door opens in theaters on July 7, 2023.