Words like "sexy," "realistic," and "heart-wrenching" come to mind when thinking about American filmmaker Ira Sachs' new Paris-set drama Passages, featuring powerhouse performances by Ben Whishaw (No Time to Die), Adèle Exarchopoulos (so memorable in the LGBTQ+ hit Blue Is the Warmest Color), and Franz Rogowski (Undine). Without giving away too much, this beast of a love-triangle drama will subvert your expectations and leave you wanting more by the film's conclusion — and that's a good thing.
We recently caught up with Sachs, who dished about injecting cinema-vérité components into his new film, and what it was like working with Hollywood heavyweights like Whishaw. There's a lot to analyze and unpack in Passages, so it was a delight getting the inside scoop on the film's production behind-the-scenes.
A Film About Transition
Filmmaker Tomas (Rogowski) and artist Martin (Whishaw) are married and living in Paris. Isn't that the dream? However, when one of them has a passionate affair with the younger Agathe (Exarchopoulos) in the film's first act — and then tells the other about it quickly thereafter — their world spirals into what could be best described as a sensual, civilized implosion of a gay relationship.
Whishaw and Exarchopoulos are perhaps the more familiar faces on the Hollywood front, but hats off to German actor Rogowski for serving as both the lead role (occupying the most screen time by definition) and also as the villain. He's constantly riding his bicycle around the city, so we can't help but wonder about the film's title, Passages, and where it came from. Sachs explained:
I felt that it was a film about transition, both within the lives of the characters but also within every moment of the film. It's basically a sequence of contact between individuals that leaves them changed. And it's combustible. So this idea of the potential for us to change in a moment unexpectedly is kind of the texture and the text of the film.
And without revealing just how he got to this point, it's interesting to note that the film concludes with Tomas riding his bike wildly through Paris. "It was a way to kind of return the film to the city and the world of the everyday," said Sachs. "These characters that we'd been focusing on in their private lives suddenly became part of the larger fabric."
Related: Exclusive: Afire Director Christian Petzold on His New Forest Fire-Laced Drama
Earlier in the film, Tomas is also seen driving recklessly through a different part of France, outside Paris. And it's interesting to note the parallel between the wild way he operates both a vehicle and bike, which certainly sheds light on his wildcard-type character. "It's kind of an allegory for his role in the film," Sachs added. "There's always the potential for an accident."
The Powerful Performances of Passages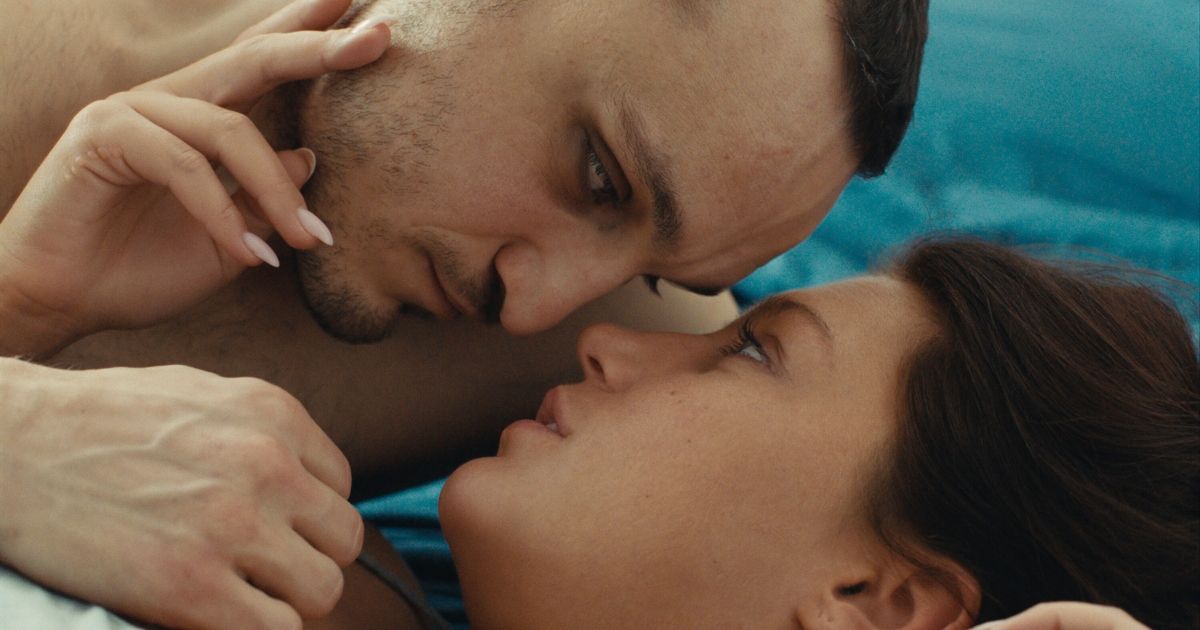 On a more general note, it's important to note that all three principal actors give awards-caliber performances here. Whishaw's more supporting turn will leave you weeping at one point during a pivotal scene with Exarchopoulos — but we won't say more. Says Sachs about his cast:
"I loved all three of them in a way that is perhaps unique for me. In making the film, I felt really turned on by all three of them, both as bodies and beings, but also as actors. They were always surprising me and always up for risk. I don't rehearse my actors before I start shooting, so every day is filled with risk. And they seemed to really kind of expand as performers in that environment. They also, I think, took great joy in each other. And that joy and pleasure is kind of the flipside of the pain in the film. But it exists. The audience receives both the pleasure and the pain."
And speaking of the principal cast, Sachs also remarked on the most challenging scene to shoot for Passages, which involved all three of them. "Actually, a scene that seems very easy, which is the three of them meeting each other in the club, was maybe the hardest scene for me to shoot because it had sort of narrative demands that the rest of the movie doesn't ask," Sachs told us. "I had to get something accomplished… And club scenes are always very hard because you have to get light, but you also have to hear dialogue. So it's challenging."
Related: Ben Whishaw's 7 Best Performances, Ranked
Creating a Full Portrait of a Character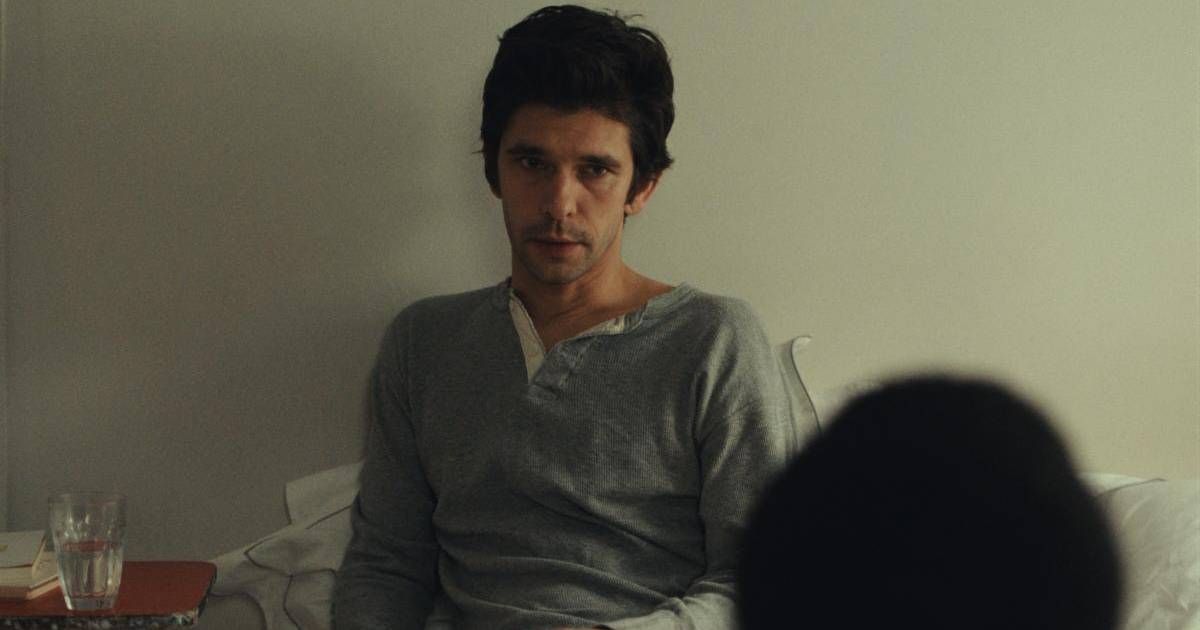 Other memorable scenes include some intimate moments between just Tomas and Martin. As pictured above, there are long stretches of certain shots where one of the characters is turned completely away from us — and it achieves a wonderfully realistic effect. "What I try to do is capture an authentic moment. And in a way, I'm using technique of cinema vérité," said Sachs. "To be inside the room is already a privilege. You don't always need to be in the best position. So I think that there's a relationship between being privileged to be present, but also excluded in a certain way, which creates a desire by the audience to know more."
Sachs continued to detail his cinema vérité approach, particularly for the opening sequence showing Tomas on set shooting a film of his:
"There's actually a behind-the-scenes documentary of the making of a movie called Police with the director, Maurice Pialat, and Gerard Depardieu. And I took some dialogue from that bit of documentary footage. That scene was hard to figure out, the strategy of how to shoot it. But once I figured it out, it went really, really well. We shot for a long time, two or three hours, in order to get two minutes of footage. But we had two cameras. One was the camera of Tomas and one was my camera, and they were both working at the same time. So everything worked. All the images were allowed, except if I was in them, which I was."
Looking ahead, Sachs is anticipating a future project featuring one of the stars of Passages. "I'm shooting a film in November with Ben Whishaw, based on an afternoon that a photographer spends with a friend in New York City in December of 1974," Sachs told us. "So it's a New York film about an artist, so that will sort of play out kind of in real-time. There are interesting boundaries in terms of how to create drama with the restraints of time."
But in the meantime — from SBS Distribution and MUBI, Passages hits theaters August 4.