There are more than a handful of moments when watching Painkiller that it seems obvious this Netflix miniseries is bound to rack up several Emmy nominations. Director Peter Berg's (Friday Night Lights) directing is on the mark, as is Geofrey Hildrew's (Once Upon a Time) exceptional editing, making these episodes move along at a lightning speed pace. Showrunners/creators Micah Fitzerman-Blue and Noah Harpster are at the top of their game, and the overall story, which tracks the rise of OxyContin, and the opioid epidemic that followed, has never been timelier.
Then there's the delightful Uzo Aduba (Orange is the New Black, In Treatment), who stands out as Edie Flowers, an investigator for the U.S. Attorney's Office whose relentless quest to uncover the truth about the OxyContin crisis drives this boldly executed endeavor toward must-see status.
Sure, Matthew Broderick chews up scenery as billionaire Richard Sackler, the money-hungry yet flighty (as he's portrayed here) chairman and president of Purdue Pharma, the infamous company that developed OxyContin. Buoyed by an ensemble cast, Painkiller will surely become destination viewing. But it doesn't come without its faults. Still, feel free to binge with fervor. Let's unpack it all here.
Painkiller's Based on Real Life Events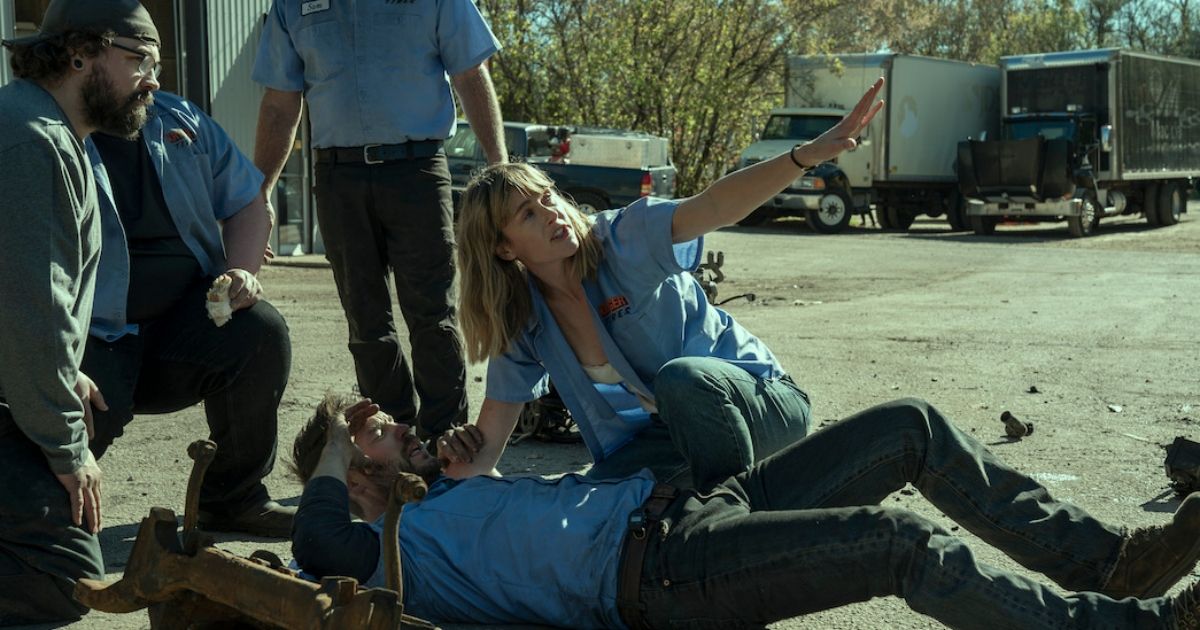 One of the most haunting elements of Painkiller is that each episode begins with nary an actor in sight. A real person introduces each segment, noting that, "This program is based on real events," going on to say that certain names, events, and dialogues have been "fictionalized." What has not been fictionalized is how that real-life person was affected by OxyContin — from a family member's addiction or even the death of somebody close to them. That pulls this energetic story down to earth, even when the filmmakers go out of the way to keep their creative plates spinning at breakneck speed. Perhaps that's the point — establishing an edgy feel throughout — and it seems to work in Painkiller's favor.
Based on the 2003 non-fiction book Pain Killer: A Wonder Drug's Trail of Addiction and Death, by Barry Meier, the miniseries also culls from The New Yorker Magazine article, "The Family That Built an Empire of Pain" by Patrick Radden Keefe. Leaping off the writers' original source material, showrunners Micah Fitzerman-Blue and Noah Harpster deliver a tightly wound opioids tale that ultimately keeps you captivated through the very last frame.
We have a trustworthy narrator in Edie Flowers, in whom Uzo Aduba infuses a sense of no bulls*** urgency. Edie arrives at a law firm overseeing legal actions surrounding Purdue Pharma, skeptical that meeting will go anywhere. The firm wants to know everything Edie knows about OxyContin's backstory because she's spent years at the U.S. Attorney's Office.
Related: The 20 Best Limited Series on Netflix to Watch Right Now
She decides to indulge them, and like a school teacher explaining things to children who should already be more versed on some subjects, they soon learn more about Purdue Pharma, the crippling extent of the epidemic and its alarming consequences. "Opioids don't just destroy the lives of the person who abuses them," Edie says at one point, "they destroy the lives of everybody in their orbit."
It's here that the showrunners take liberty at tossing in a swift-paced backstory about how OxyContin came onto the scene in the mid- to late-'90s. (It was 10mg at the time; by 2020, a 160mg dose was made available.) Flipping back and forth through time, director Peter Berg interweaves several characters' storylines to paint a vivid portrait of corporate greed, the victims of an opioid epidemic, and the justice-seekers hell-bent on exposing the truth.
Take Two Pills And…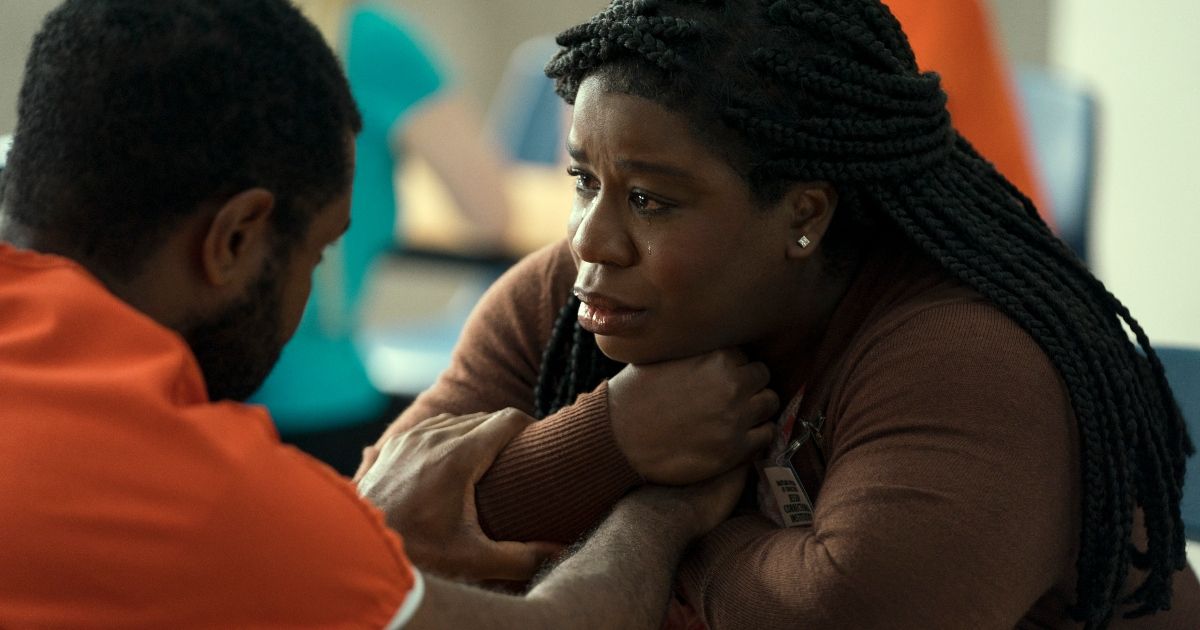 Painkiller unravels like a Rubik's Cube, flipping from one story to another across multiple timelines. There's Taylor Kitsch's (Friday Night Lights, Waco, The Terminal List), Glen Kryger, a car mechanic who begins taking a new drug called OxyContin for his back pain. It's not a headscratcher to see where that ultimately takes Glen, but the showrunners keep Glen's story alive and deliver a fresh and believable take on one man's journey to recovery after an accident and the devastating consequences that emerge for him and his family in the shadows of a growing drug addiction. Kitsch ought to be remembered next Emmy season. He offers a gritty, realistic performance playing an unlikely addict, who reminds us that with the purposefully addictive opioids, even the unlikeliest of people can become mired in addiction.
We also find Edie in the past, who, in the early days of OxyContin attempts to understand how doctors, pharmacists, salespersons, and even factory workers in China who were hired to make a stuffed OxyContin toy all heard of the drug when most Americans didn't even know it existed. Unless they needed pain relief.
There are numerous, fun, breezy, sometime sharply cut scenes throughout the miniseries. Everything feeds into delivering all the 411 you could possibly want to know about OxyContin's rise. What a gut punch it is to see the way Painkiller explains how the FDA went on to approve the drug. Dina Shihabi (Tom Clancy's Jack Ryan) and West Duchovny (Saint X) turn in memorable performances as two glammed-up saleswomen pushing OxyContin onto doctors. "The higher doses of OxyContin prescribed, the more money you make," the seasoned sales gal tells her up-and-coming colleague. At one point, others chime in about what these ladies are doing: "They're selling heroin like it's a magazine prescription." Or, our favorite: "You're a drug dealer with a ponytail."
On Matthew Broderick and the Ensemble Cast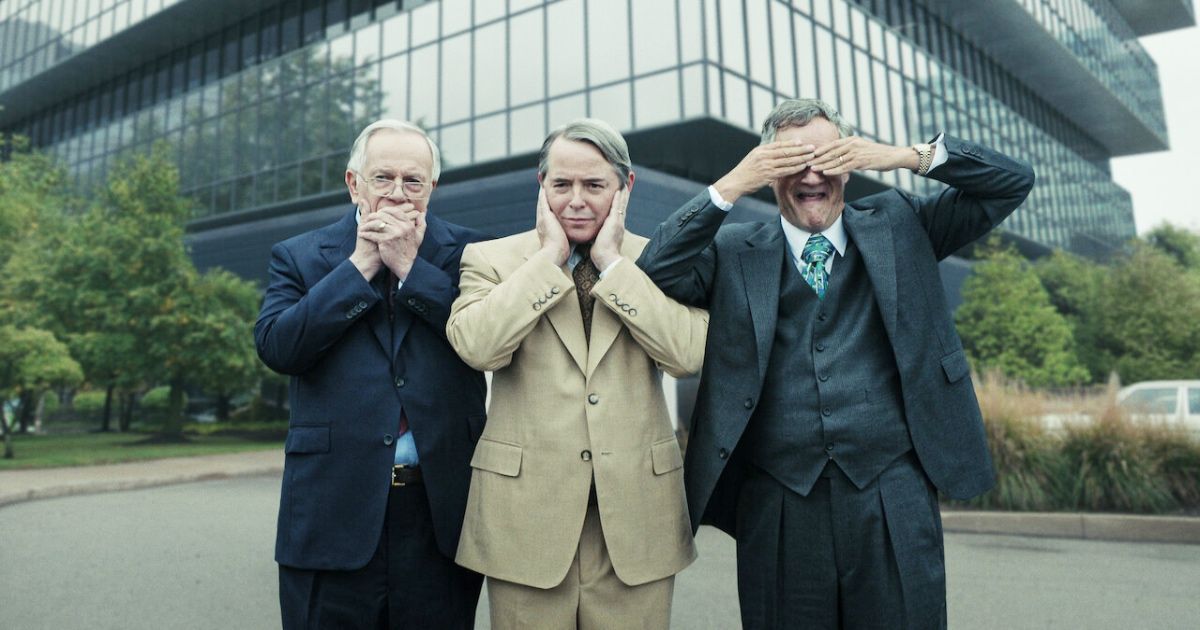 At the forefront of it all, and often seen roaming his spacious mansion mostly alone, is Richard Sackler, the man who spawned the entire thing. As portrayed by Matthew Broderick, Richard comes across as a peculiar split personality — part Mad Hatter, part Gordon Gekko, part Pied Piper. Cocksure all the way for sure, though. We learn that Sackler took over the company after the death of his uncle, Arthur Sackler, Sr. (Clark Gregg). Why not create a new drug, the younger Sackler muses. All in an effort to avoid bankruptcy, of course. Everybody sees dollar signs and smiles.
Related: Best Miniseries of 2022, Ranked
Broderick turns in a stellar performance here playing Sackler at various ages and stages of OxyContin's rise, and, in turn, America's growing dependence on the painkiller. You can't take your eyes off him. Equally interesting is how the showrunners reveal the spin Sackler and Purdue Pharma puts on the rising death toll from opioid addiction.
And yet, there are times in Painkiller when it feels that the showrunners are preaching to the choir. Unless you've been hidden in a cave without media for the last 15 years or never bothered to tune into Hulu's limited series Dopesick, another outing, albeit a more grounded one, that addressed Sackler's profits-driven push to give America an addictive narcotic, you are bound to know that OxyContin has become the new four-letter nine-letter word. The showrunners' eagerness to tell so much/show so much occasionally feels forced, particularly when each episode begins with a heartfelt message from a real person. These two creative ideas don't always play off each other well.
That said, the miniseries somehow rises above those aspects and keeps you thoroughly invested. Overall, there is a distinctly original kind of dazzle employed here and it works. It rattles you and entertains all the same. The story moves along, and we want to come along with it. The ensemble and guest cast — John Rothman, Clark Gregg, Jack Mulhern, Sam Anderson, Ana Cruz Kayne, Brian Markinson, Noah Harpster, John Ales, Johnny Sneed, Tyler Ritter — nail it in every scene, even those purposely played over the top… as if to say, "Yeah, look how insane this crazy circus became!" And Uzo Aduba… what a delight she is, playing a complex character who has so much at stake personally and professionally. Bottom line: If there's one miniseries you must experience this month, Painkiller is it.
Painkiller debuts on Netflix Aug. 10.