If the facts don't rattle you, then surely Painkiller, the new Netflix miniseries about the sketchy rise of OxyContin and the alarming opioid crisis it spawned will. Let's start with the facts: According to the Centers for Disease Control and Prevention (CDC), an average of 44 people died each day in 2020 "from overdoses involving prescription opioids, totaling more than 16,000 deaths." Additionally, prescription opioids were involved in nearly 24% of all opioid overdose deaths that year, which was a 16% increase in prescription opioid-involved deaths from 2019 to 2020.
Now, on to Painkiller, the miniseries with director Peter Berg (Ballers, The Leftovers, Friday Night Lights, Chicago Hope) and editor Geofrey Hildrew (Once Upon A Time, The Devil You Know) at the helm. The outing is a fictionalized retelling of the origins and aftermath of America's opioid crisis, shining the spotlight on the victims, perpetrators, and justice-seekers whose lives were forever altered by the birth of OxyContin.
This might be yet another outing that looks so glaringly at billionaire Richard Sackler, chairman and president of Purdue Pharma, a company behind developing OxyContin — Hulu's Dopesick also went there to winning ends — but it has must-see written all over it. And there's something bold and provocative about the creative leaps taken by showrunners/creators Micah Fitzerman-Blue and Noah Harpster, who previously worked together as writers on Maleficent: Mistress of Evil. Fitzerman-Blue also produced A Beautiful Day in the Neighborhood and Transparent, two projects Harpster also starred in.
The miniseries is narrated by Edie Flowers, an investigator (played by Uzo Aduba of Orange is the New Black and In Treatment), who uncovers the extent of the epidemic and its alarming consequences. Geofrey Hildrew shared more about the unique complexities of editing the story in this exclusive MovieWeb interview.
Feel the Pain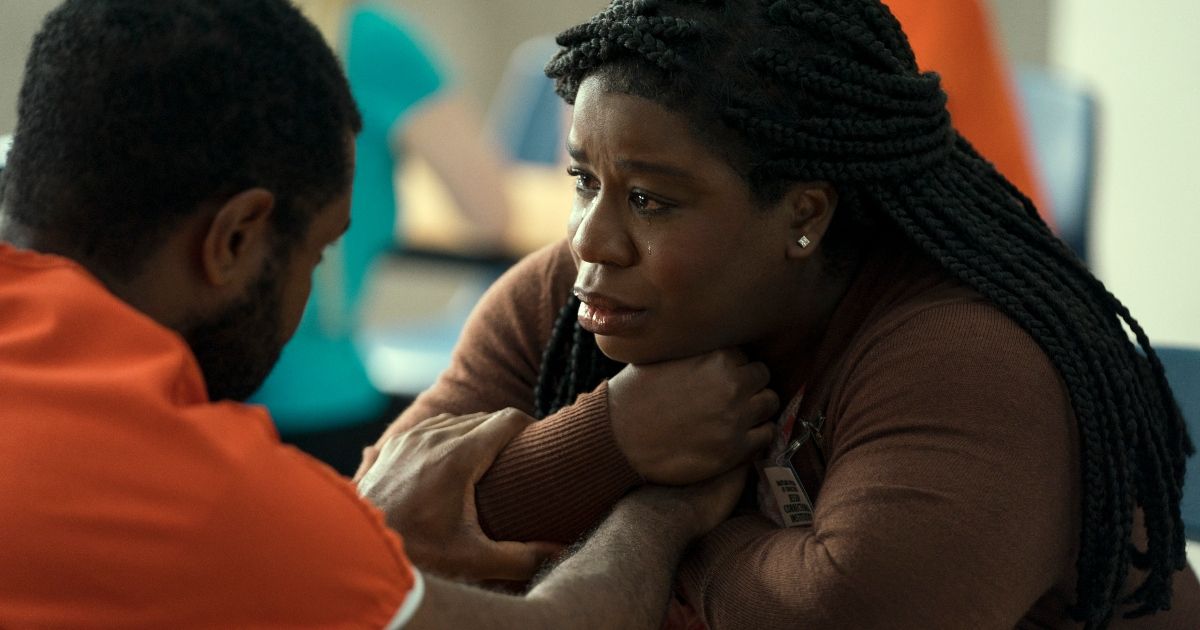 Painkiller has two inspirations. Mostly based on the 2003 non-fiction book Pain Killer: A Wonder Drug's Trail of Addiction and Death, by Barry Meier, it also draws its inspiration from The New Yorker Magazine article "The Family That Built an Empire of Pain," by Patrick Radden Keefe. In addition to Uzo Aduba, Matthew Broderick shines playing corporate greedster Richard Sackler. Taylor Kitsch, Dina Shihabi, West Duchovny, and John Rothman co-star. Guest stars includ Clark Gregg, Jack Mulhern, Sam Anderson, Ana Cruz Kayne, Brian Markinson, Noah Harpster, John Ales, Johnny Sneed, and Tyler Ritter.
This story unfolds in a nonlinear manner, which proved challenging for Geofrey Hildrew, as he was tasked to maintain clarity while also interweaving narratives, characters, and timelines. As the story unfolds and becomes increasingly unsettling, Hildrew's fierce editing ultimately mirrors the rising discomfort, placing viewers in the mindset of each character and, in some ways, in the thick of the opioid epidemic. There's corporate giant Richard Sackler racing to release OxyContin (via flashback) and Edie Flowers racing to find justice in the past and present — and hopefully the future. In between, there are victims of the entire debacle. Collectively, they spin like a frenzied kaleidoscope.
When asked what he truly hoped to capture in editing the miniseries, especially in terms of establishing a certain kind of rhythm and pacing, Hildrew said:
[Director] Peter Berg's mantra was, 'Just be fearless.'
"But this is a really important topic," he added. "It's ongoing. Sadly, there's not a happy ending for anybody in this story. We wanted to present the material in a way that illuminated the ongoing crisis and also make it entertaining — sometimes those two ideas are opposed with one another. Peter is an actor, he's a filmmaker. He's known for a lot of action and drama movies. He's also a documentarian. So, we took styles from each of those worlds and incorporated them into our storytelling. It was really important for us to get inside these different characters' heads. And as things start progressing and spiraling out of control, make the audience feel and understand that, too."
Related: The Most Devastating Films About Substance Use
Tackling the Most Challenging Episode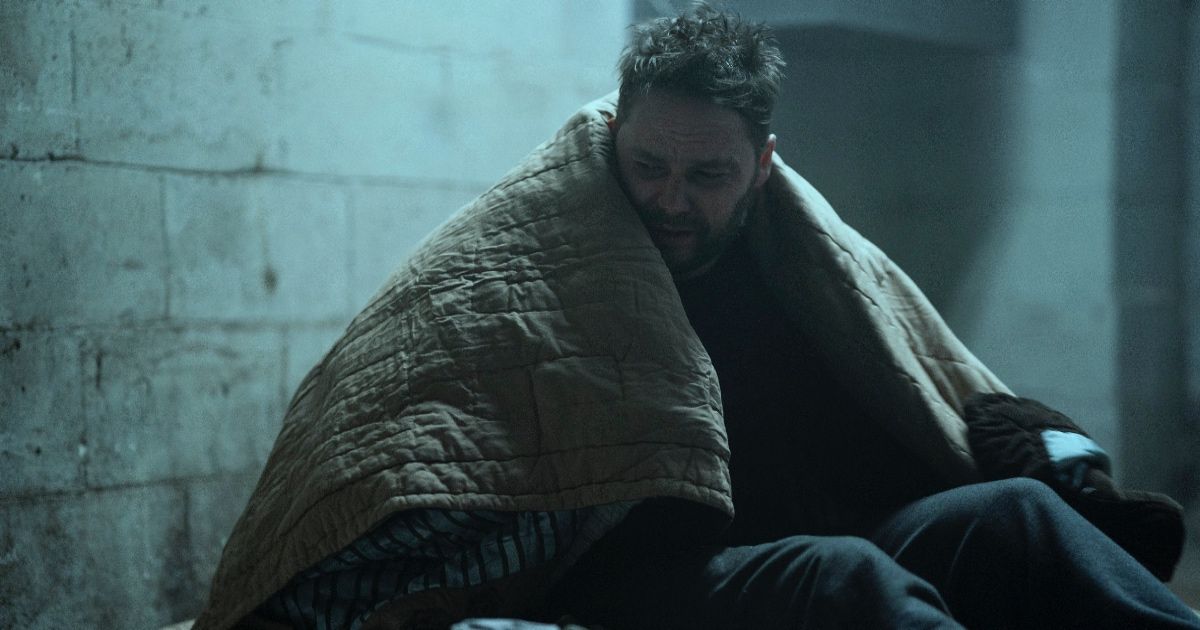 The result of Hildrew and Berg's shared vision is a wondrous creative feat, a kind of fiercely cut rock video meets Requiem for a Dream by way of The Fall. Oh, the glib audacity of corporate giants aiming to rake in a profit. Through it all, Hildrew had to keep the editing sharp and the story moving briskly. To that end, the miniseries often combines animation, high-speed sequences, and quick cuts back and forth between timelines. One episode that will undoubtedly generate buzz is episode five, because it deals with one character going through withdrawal.
Hildrew is quick to note that when he and production crew first started talking about the project, it became apparent that Peter Berg was a big fan of Paolo Sorrentino, who directed the 2013 film, The Great Beauty.
"There's this fabulous party scene in that movie, and that was Peter's inspiration for this Miami-based sequence [in] Painkiller where everything comes to a head," Hildrew explained. "Episode five is where everything comes to a peak. I don't want to give away too many spoilers, but it's where all of these different characters and their storylines intertwine, then we get to the finale. So that episode was a really special, complicated episode for all of us."
On Timelines & Hildrew's Deeply Personal Connection to Painkiller
As Painkiller plays out, our narrator, Edie Flowers, the investigator for the U.S. Attorney's Office, takes us back and forth through time, helping the viewer understand how OxyContin basically slipped under the radar and managed to get FDA approval — covertly. "It was challenging, but it was actually kind of liberating, too, because you didn't need to be so linear with your thinking and storytelling," Hildrew said of having to tackle several interconnected timelines at once.
We wanted to make sure that we were creating an experience. And sometimes, the rules of logic go out the window because we're trying to make the audience feel something or put them into the shoes of what a character is going through.
Coincidentally, Hildrew has a lot of creative experience with timelines. He was behind the scenes for seven seasons on ABC's Once Upon a Time, which featured parallel storylines. "That show was flashing back and forth and jumping forward and flipping all around. So, this couldn't be more different than that, but as far as intertwining narratives and characters, that's something that I've been very comfortable with."
Related: The 20 Best Limited Series on Netflix to Watch Right Now
In the meantime, quite surprisingly, Painkiller hits close to home for Hildrew. "About three years ago, my almost three-year-old son passed away," he shared.
"There is a group or organization called The Compassionate Friends, a grief group for families who have lost children, or parents who have lost children, and also siblings who have lost siblings. We met many families who were directly affected by the OxyContin epidemic and opioids. So, this story had a very personal face for me because I knew a lot of people who were directly affected by this."
"I thought, 'I need to do justice to this story and make sure that if I can help one other person understand the devastating effects of this and illuminate how awful this crisis is,'" he added. "'If I help one person, then my job is done.' I think it was really important just to do justice to these families I've met and who have become just such an important part of my life."
Painkiller premieres on Netflix on Aug. 10.