To be sure, it is challenging to create an eight-episode limited series on a subject that's bound to trigger people. Here's to sobering truths. We're talking about the decay of the environment in Extrapolations and what's at stake for humanity. Does the new Apple TV+ environmental drama hit all the right marks? Mostly. And the ones it does hit illuminate an issue with great mindfulness and depth that it's hard not to walk away from it moved, even shaken. Roots, the award-winning miniseries from the 1970s, successfully brought the nation to its knees and its ripple effects—an impactful soul-search—was never really forgotten. We haven't often experienced something that struck such a vibrant inner chord like that on our screens since. Extrapolations tries to and often does, and one can forgive some of its misfires because of it.
Extrapolations is executive produced by Scott Z. Burns (Contagion, An Inconvenient Truth), Michael Ellenberg, Gregory Jacobs, Dorothy Fortenberry, and Lindsey Springer. The star-studded cast includes Meryl Streep (Only Murders in the Building), Sienna Miller, Daveed Diggs, Edward Norton, Diane Lane, Tahar Rahim, Yara Shahidi, Matthew Rhys, Keri Russell, Marion Cotillard, Forest Whitaker, and Game of Thrones' Kit Harington. That's just a sampling of the huge cast.
The series, which was extensively researched, spans 33 years (2037 to 2070) and delves into big-picture issues of climate change through a vibrant lens of humanity's shared experience. It reveals what's possible, maybe even probable, unless human beings change course environmentally. Every episode dips into another part of the planet and the consequences of our actions and our inactions. All this to convey what's at stake globally.
Unpacking the Performances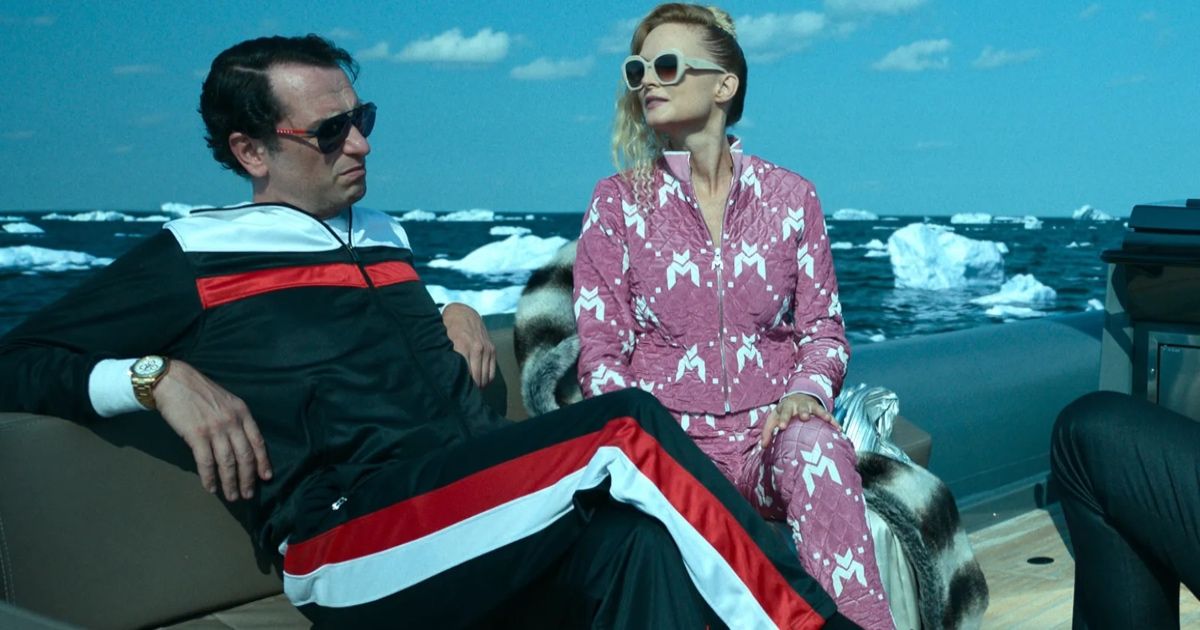 Extrapolations takes viewers from London to Mumbai, and Miami to the Arctic Circle, and then some. Through an array of different characters, this is a kind of good vs. evil tale. Can the good folks triumph over the bad folks? All the characters struggle with the challenges brought on by climate change—from their intimate relationships to their health.
Related: Shazam! Fury of the Gods Review: A Fun Sequel Loaded with Big Surprises
There are some standout performances to note. Nearly all the actors shine in their roles, however, I'm not sure what happened in creative translation with Matthew Rhys' character in the first episode. Dubbed "Junior," Rhys plays a pretentious and narcissistic real estate developer who sees a money-making opportunity in the Arctic. The region, now devoid of ice, gives Junior hope to bloat his fortune by exploiting the mineral wealth that's now been exposed. That's fine. We get it. A rich dude who wants more wealth, however, Rhys' plays the beast way over the top. Perhaps that's the point. Still, it doesn't land well, and comes across as cartoonish. How it all unfolds, however, feels right. Savor that.
Enter Meryl Streep and Sienna Miller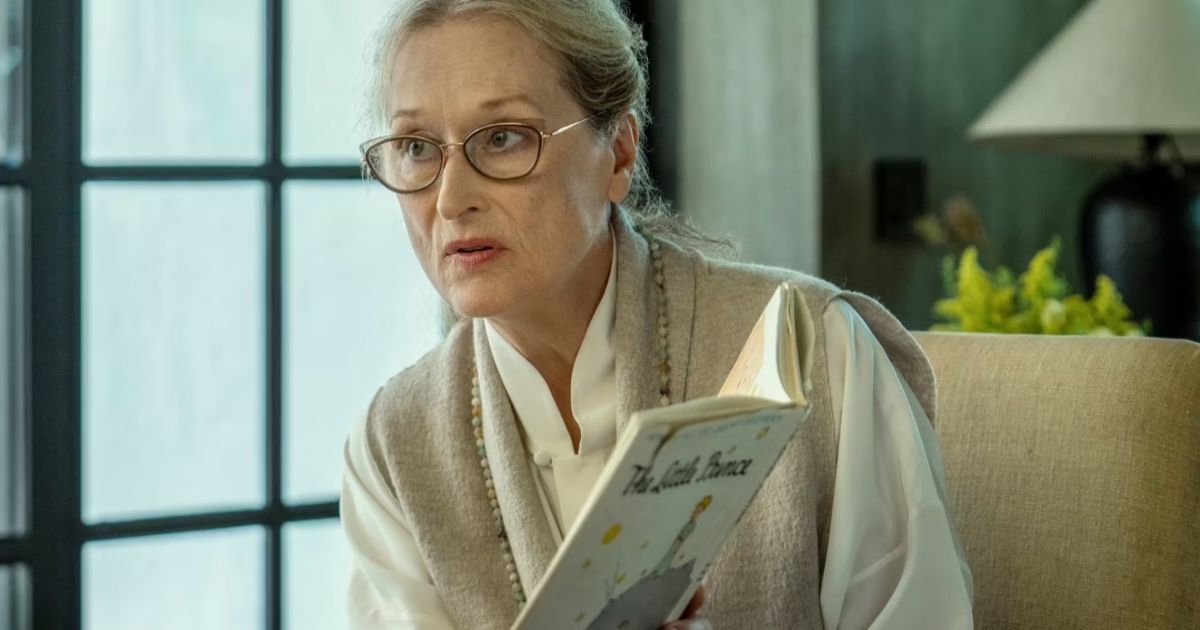 Meanwhile, to reveal too many details about all the plot points and characters would spoil the overall experience. That said, viewers most likely will be moved by Sienna Miller and Meryl Streep. Ah, Meryl. There's always Meryl. Ms. Streep, while not given much screen time here, figures in prominently to the story, especially in the early episodes where we find her playing the mother of researcher Rebecca Shearer—Miller at her finest.
There's something about Streep's voice, her calming presence, and, well, her Streepness, that viewers are drawn to. In this case, it figures into the work Rebecca does as a biologist and the decisions she must make to ensure her young son's safety. This is an episode two highlight, when the setting is 2046, and things have drastically gone south on the planet.
Tahir Rahim, Indira Varma, and Kit Harington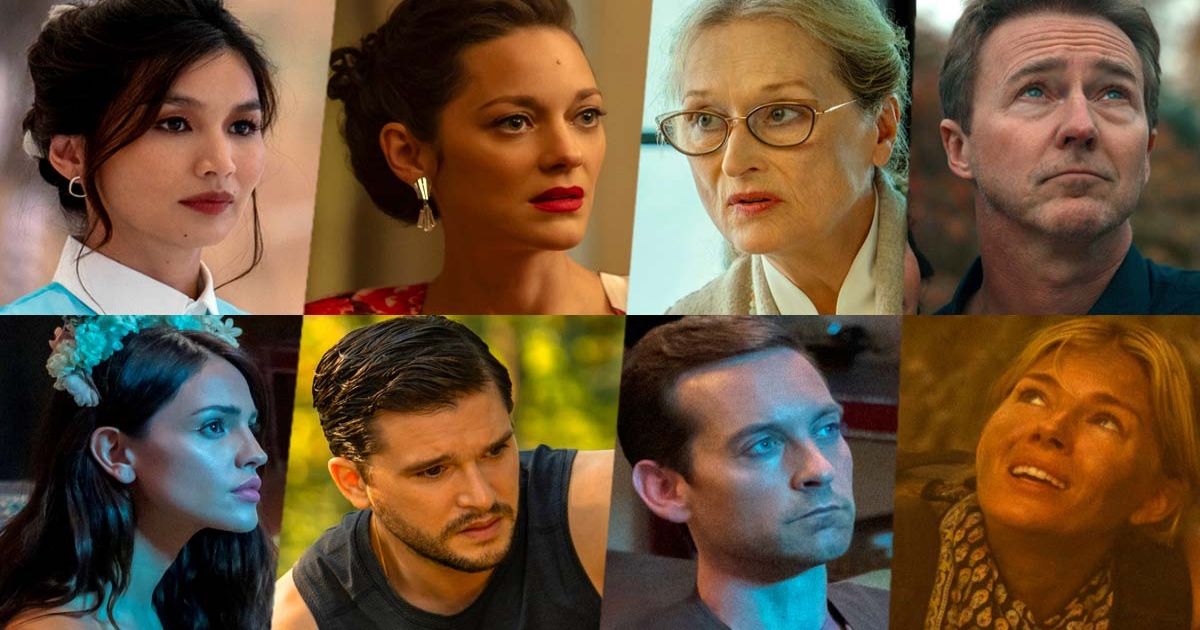 Tahar Rahim, who told MovieWeb, he found creator Scott Z Burns' to be "imaginative" yet "concerned" for the environment, plays two roles in the limited series. We first find him as Omar, whose work is vital in an international climate conference in Tel Aviv, where a crucial temperature target will be set. But Omar's wife, Rebecca, faces a tragedy. Will he stay or go and be by her side? Look for Rahim in a pivotal episode six, too. In it, the actor shows immense depth in his portrayal of a tormented man pushed to the brink.
Take note of Indira Varma (playing Gita Mishra), Edward Norton (Jonathan Chopin), Cherry Jones (President Elizabeth Burdick), Diane Lane (Martha Russell), and Michael Gandolfini (Rowan Chopin) in the noteworthy fourth episode. Varma—she of Obi-Wan Kenobi and Game of Thrones fame—delivers some of the greatest work I've seen from the actress, and it pivots the limited series, showing the lengths one person with power and money would do to fight for what they believe in. No matter the cost.
Then there's Kit Harington—yes, the actor can do no wrong, apparently. He shines in every scene he steals in Extrapolations. As Nicholas Bilton, CEO of mega-corp Alpha, he ultimately faces pushback from the International Criminal Court for the crime of ecocide. How that all plays out should surprise viewers.
The Backstory and Beyond
The title of this series refers to, in part, what would occur on Earth when temperatures rise. For instance, a 1.5 degrees Celsius increase of our global temperature above pre-industrial levels means that 14 percent of Earth's population would be exposed to severe heatwaves at least once every five years with cold spells also shrinking. Melting of Arctic permafrost ensues, causing the warming of soil and releasing carbon dioxide and methane as a result. Species extinction continues. Global wildfires lead to poor air quality. That's the science infused in the series.
On that note… the creative team turned to renowned scientists, policymakers, journalists, and scholars, including Denis Hayes, Elizabeth Kolbert, and Bill McKibben. The most current climate models were used to predict a set of likely possibilities. In the show's production notes, executive producer Dorothy Fortenberry referred to where humanity is currently as the "messy middle," adding that, "this isn't a story about how climate change began, and this isn't a story about 300 years in the future. This is a story that is rapidly approaching and happening all around us."
Related: Boston Strangler Review: A Unique Perspective on an Infamous Serial Killer
That point is delivered loudly yet effectively in Extrapolations, and one of the more memorable things about the series is that gives us characters we can all connect with—moms, dads, children, decision-makers, faith leaders, politicians, climate scientists. Episode One finds us trapped in a burning forest in the Adirondacks with a very pregnant Rebecca (Sienna Miller), the biologist who eventually must come to terms with her moral urgings. There's also Marshall Zucker (Daveed Diggs) graduating from rabbinical school in Israel, something that's derailed when his mother's health is threatened by smoke from nearby fires. Harington's cunning CEO, Nicholas Bilton, is introduced here as well, and it's interesting to see where the series takes his character.
The first few episodes—each one takes place in a different year—lay the groundwork for the road ahead. Ultimately, the combination of the creative team's research, the ambitious storytelling, the impressive production design—you'll appreciate the holograms—and the effective directing give Extrapolations a sense of urgency and must-see. It's downright impactful. Some later episodes don't quite hit the mark—I sense Marion Cotillard, Forest Whitaker, and Tobey Maguire could have been given something more inventive to work with here, but, somehow, they make it work. And the series wraps up quite well.
Bottom line: Extrapolations is one packed and powerful television experience. Its eight interconnected stories told over 33 years goes from a creative simmer to a wildly compelling boil. What's the phrase? "You cannot unsee what you've seen." In that respect, perhaps this haunting and sobering television experience will embed itself into our psyches and generate worthy change. Here's to that.
Extrapolations hits Apple TV+ on March 17. Take note of the Extrapolations microsite.